Ideas that have influenced and changed the world. This includes political ideas, such as democracy, nationalism and socialism; it also includes technological, religious, and scientific ideas and movements.
Political ideas
Democracy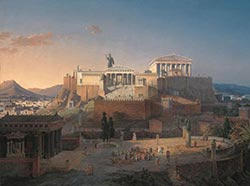 In early history, most societies were governed by a small clique of oligarchs or just one powerful king / ruler. Democracy has been a revolutionary idea that everybody in society should have a say in how they are governed, who governs them, and also gives everybody an opportunity to participate. The evolution of democracy has been a gradual process. Ancient Greece had some of the earliest experiments in participatory democracy, with writers like Aristotle sharing democratic ideas. In 1215 the King of England was forced to sign the Magna Carta – based on the important principle that the power of a king wasn't absolute, but subject to approval by (at least some of) his subjects. It is only in the Twentieth Century that we have seen the widespread adoption of universal democracies with all adults able to vote and take part in the political system. See: People who helped shape the growth of democracy)
Independence Movements (1776)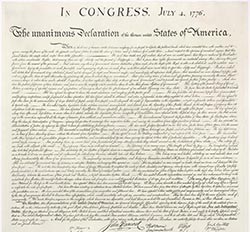 In the Eighteenth Century the idea of empire building was well established. Major European powers took it as a natural right to increase their wealth through expanding their Empires overseas. The American Independence movement was one of the first major breaks from a colonial power. American colonies (which had previously thought themselves as British) sought independence and the right to govern themselves. Throughout the 19th and 20th Century, independence movements have been some of the most powerful political forces in the world. For example Simon Bolivar leading many Latin American countries to independence. In 1947, India gained independence from the UK, which marked the ending of the British Empire.
Feminism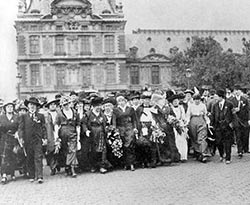 Through most of human history, power was largely exercised by men, with the lives of women limited to narrow spheres. It was widely believed that women were not suited to certain jobs, voting or taking part in politics. In the Nineteenth Century, the women's suffrage movement campaigned for the right of women to have the vote. There were similar attempts for women to move into previously men only fields. For example, in the Nineteenth Century we see the first registered female doctors, lawyers and engineers. Gradually over the Nineteenth and Twentieth Centuries we have seen women gain increased rights and opportunities, which were previously denied. (see: Women's rights activists)
Communism (19th and 20th Century)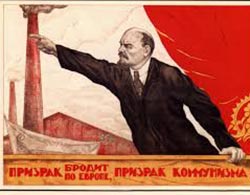 Against the backdrop of Victorian Capitalism, Karl Marx and Frederich Engels wrote the Communist Manifesto, which called for a revolution to overthrow capitalism and replace it with a Communist society based on equality. The political and economic philosophy was an important feature in the Russian revolution. Communism led to a polarising of politics during the Twentieth Century, and was supported by many counties seeking liberation from colonial rule. Communism as a political force largely died out with the collapse of the Soviet Union in the early 1990s. (See: Famous Socialists)