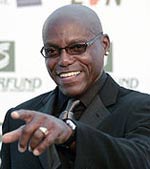 Carl Lewis (1961 – ) US, athletics. Nine time Olympic gold medallist, Carl Lewis won gold over three Olympics and was the great star of 1980s track and field. Lewis won gold in the 100m, 100m relay and long jump.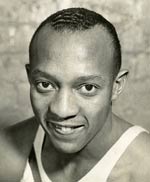 Jesse Owens (1913-1980) Jesse Owens won four gold medals at the 1936 Berlin Olympics. He was the star of the Berlin Olympics, much to the chagrin of Hitler. Despite suffering racial discrimination in his own country, he remained a great ambassador for the sport.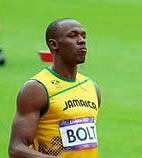 Usain Bolt (1986 – Jamaica, athletics.) Usain Bolt won triple Olympic gold at both the 2008 and 2012 Olympics. Bolt won gold in the events – 100m, 200m and 100m relay gold. He set an amazing world record time of 9.58 for the 100m, and 19.19 for the 200m. By 2016, he had also won 11 world championship golds.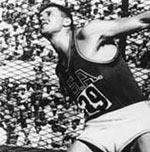 Al Oerter (1936 – 2007)  (US, athletics) Four time Olympic champion in the discus throw. Winning Olympic gold from 1956 to 1968. Oerter was the first to break 200 feet for the discus.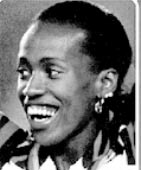 Jackie Joyner-Kersee (1962-) US, athletics. One of the most successful female track and field athletes. Kersee won Olympic medals in four Olympics between 1984 and 1996. Her best year was 1988, where she won Olympic gold in Heptathlon and Long Jump. In 1992, she returned to win gold in the heptathlon. In 1996, she managed bronze in the long jump.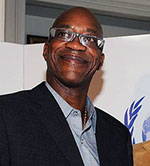 Edwin Moses (1955 – ) US, athletics. Moses was a champion 400m hurdler. He won Olympic gold in 1976 and 1984. He set the world record four times in his chosen event. Moses was also instrumental in changing rules on allowing Olympic athletes funding and also promoting drug testing.


Sergei Bubka (1963 – ) (Soviet Union / Ukraine, athletics) Broke the world record for the pole vault on 35 occasions. Outdoor record was increased from 5.85 in 1984 to 6.14 in 1994. Olympic gold medallist 1988.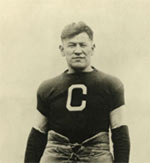 Jim Thorpe (1888 – 1953) (US, athletics, American Football, baseball and basketball) One of the greatest all-round sportsman, Thorpe won Olympic gold in the decathlon and pentathlon (1912). Also had successful career in the NFL.

Babe Didrikson Zaharias (1911-1956) (US, athletics, golf) Ground-breaking female athlete who achieved success in basketball, track and field and golf. At the 1932 Olympics, she won gold in the 80m hurdles, javelin and achieved silver in the high jump.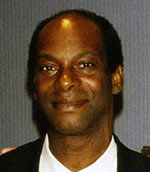 Bob Beamon (1946 – ) (US, athletics) Olympic gold in Long jump set in 1968, Mexico. Famous for his record breaking jump of 1968 8.90 m – which broke the existing record by 55cm and stood for 22 years.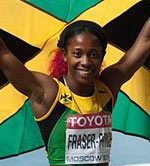 Shelley Ann Fraser Pryce (1986 – ) (Jamaica, sprinter) Won Olympic gold in 2008 and 2012 at 100m. Also 7 times world champion with golds at 100m, 200m and 4*100m relay.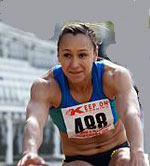 Jessica Ennis (1986 – ) Great Britain. Olympic gold in heptathlon 2012. Ennis missed the 2008 Olympics due to injury. For the 2012 Olympics, she was featured as the 'face' of the games. Despite the pressure of the home games, she was a convincing Olympic champion in the Heptathlon event.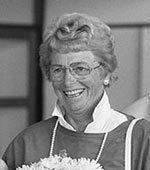 Fanny Blankers-Koen (1918-2004) (Netherlands, athletics) In the 1948 London Olympics she won four gold medals at 100m, 200m, 80m hurdles and 4*100m relay. Her performances earned her the nickname 'The flying housewife' and helped to change perceptions of female athletics. She won five European Championship gold medals.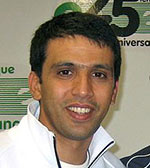 Hicham El Guerrouj (1972 – ) (Morocco, athletics) Double Olympic gold medallist in 2004 – at 1500m and 5,000m. Set World Record for mile at 3.43.13 and 1500m of 3.26.00.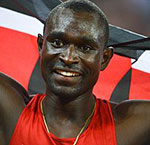 David Rudisha (1988 – Kenya, middle distance runner) Rudisha provided one of the greatest performances in the 2012 London Olympics, winning the 800m in a new world record – 1.40.91.  He is also double world champion at the 800m, his favourite event.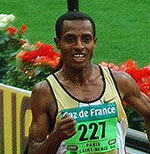 Kenenisa Bekele (1982 – ) (Ethiopia, athletics) Triple Olympic gold medallist at 5000m and 1000m. Set new World Record for 5000 metres: 12:37.35 – 10,000 metres: 26:17.53.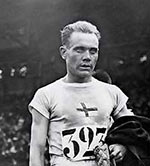 Paavo Nurmi (1897 – 1973) ( Finland, athletics) Dominated middle distance running in 1920s, winning nine Olympic gold medals and setting 22 new world records from 1500m to 20km.

Haile Gebreselassie (1973 – ) (Ethiopia, athletics) Two times won the Olympic gold in 10,000m. Held world record for marathon for 3 years with 2.03.59.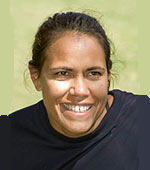 Cathy Freeman (1973 – ) (Australia, 400m) Freeman was the first Aboriginal athlete to win Commonwealth Games. She won Olympic gold in 2000, when Sydney hosted the games.
Citation: Pettinger, Tejvan. "Famous Olympic Track and Field", Oxford, www.biographyonline.net, 28th July, 2016.
Related pages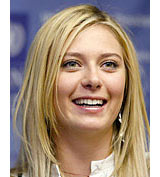 Female athletes – Over 50 famous female athletes who have made contributions to tennis, football, cycling, athletics, gymnastics, golf and swimming.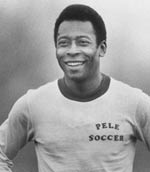 100 Great sporting personalities
100 great sporting personalities, including football, athletics, tennis, gymnastics, boxing, cycling, golf and swimming.