A selection of biographies about famous sportsmen and sportswomen from the fields of athletics, football, cricket, tennis, boxing, baseball and cycling.
Athletics

Roger Bannister (1929 – ) (Great Britain, athletics) Roger Bannister became the first athlete to run a sub-four minute mile in Oxford, 1954.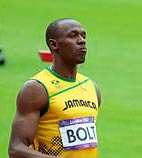 Usain Bolt (1986 – ) (Jamaica, athletics) Usain Bolt holds the world record for 100m and 200m. Bolt won triple Olympic gold at the 2008, 2012 and 2016 Olympics.

Mo Farah (1983 – ) (GB, athletics) 2012 and 2016 Olympic champion. Gold at 5000, and 10,000. 2011 World Championship Gold at 5,000. Silver in 10,000m.

Haile Gebreselassie (1973 – ) (Ethiopia, athletics) Double Olympic gold in 10,000m. Held world record for the marathon for three years with 2.03.59.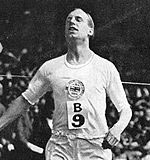 Eric Liddell (1902 – 1945)   (Scottish, athletics) Represented Scotland at Rugby Union and GB athletics. Olympic gold medallist at 400m (1924).

Tegla Laroupe (1973 – ) (Kenya, athletics) Held world record for the marathon and won five world championships at the half-marathon.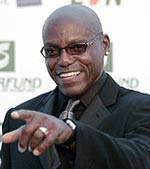 Carl Lewis (1961 – ) (US, athletics) Nine-time Olympic gold medalist, Carl Lewis won gold over three Olympics and was the great star of 1980s track and field.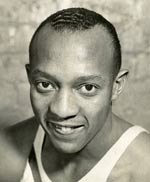 Jesse Owens (1913-1980) Jesse Owens won four gold medals at the 1936 Berlin Olympics.

Paula Radcliffe (1973 – ) (Great Britain, athletics) Current holder of women's marathon record time. Gold in marathon world championship 2005.

Emil Zatopek (1922 – ) (Czechoslovakia, athletics) Won four Olympic gold medals at 10,000m, 5,000m and marathon. Including three gold in the 1952 games.
Baseball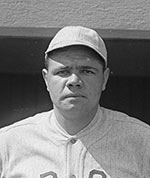 Babe Ruth (1895-1948) US, baseball. Set numerous baseball records – was famous for his big hitting. He won many titles with the New York Yankees.
Basketball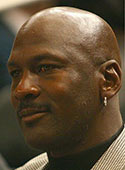 Michael Jordan (1963 – ) (US, basketball) 6*NBA champion. Considered the greatest basketball player of all time.
Boxing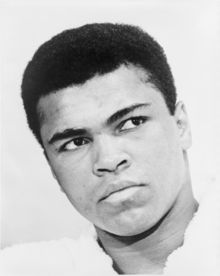 Muhammad Ali (1942 – ) US, boxing Olympic champion and world heavyweight champion of the world.
Cricket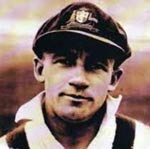 Sir Donald Bradman (1908 – 2001) Australia, cricket. Donald Bradman was by far the greatest ever batsmen in cricket. Finished with test average of 99.94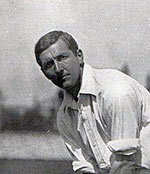 C.B.Fry (1872 – 1956) (England, cricket, football) Represented England at football and cricket. Also played in F.A. Cup final. Scored 30,000 first-class cricket runs.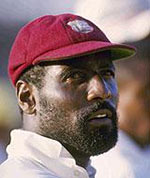 Sir Viv Richards (1952 – ) (West Indies, cricket) Considered one of the greatest batsmen of all time. He played for  West Indies during the 1970s and 80s.

Sir Gary Sobers (1936 – ) (West Indies, cricket) One of greatest all-rounders in the game.

Sachin Tendulkar (1973 – ) (India, cricket) Only player to score 30,000 runs in international cricket. Won world cup with India in 2011. Played in 200 Test matches.

Shane Warne (1969 – ) (Australia, cricket) One of the greatest leg-spin bowlers of all time. Warne took over 1,000 wickets in international cricket and became one of the five 'Cricketers of the Century.'
Cycling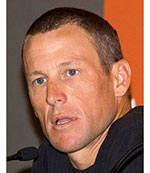 Lance Armstrong (1971 – ) (US, cycling) Armstrong dominated cycling through the early 2000s, winning seven consecutive Tour de France wins (99-05). But, in 2012 was stripped of wins due to drug use.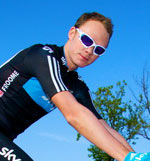 Chris Froome (1985 – ) (Great Britain, cycling) Kenyan born British athlete, Chris Froome won 2013, 2015, 2016, 2017 Tour de France and was 2nd in the Vuelta Espagne 2014, 2016.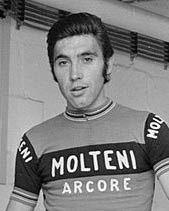 Eddy Merckx (1945 – ) Belgium, cycling. Merckx is the most successful cyclist ever – winning both classic one-day races and the major tours, including 5* Tour de France.
Football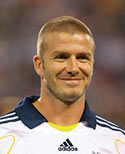 David Beckham (1975 – ) (England, football) Won league title in four different countries. 115 appearances for England.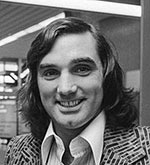 George Best (1946 – 2005 ) (Northern Ireland, football) Mercurial genius considered one of the greatest natural talents. Played for Manchester United 1963-74

Alex Ferguson (1941 – ) (Scotland, football) Scottish football manager for  Aberdeen and Manchester United. During his 26 years at Manchester United, he won 38 trophies.

Diego Maradona (1960 – ) (Argentina, football) Joint FIFA player of Century with Pele. Won 1986 World Cup with Argentina.

Jose Mourinho (1963 – ) (Portugal, football) Football manager who has achieved success with clubs in Italy (Inter Milan), Spain (Real Madrid) and England (Chelsea).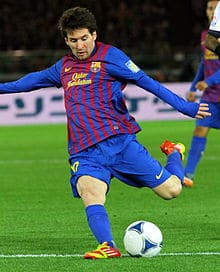 Lionel Messi (1987 – ) (Argentina, football.) Messi has led Barcelona FC to domestic and European. The finalist with Argentina in 2014 World Cup.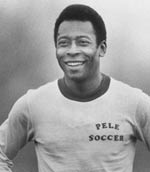 Pele (1940 – ) (Brazil, footballer) Winner of three World Cups with Brazil. Pele was the greatest footballer of the century. He scored 1281 goals in 1363 games.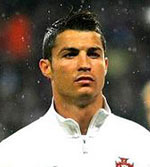 Cristiano Ronaldo (1985 – ) (Portugal, football) One of the greatest football players of all time. Has played for Manchester United, Real Madrid and Portugal.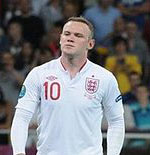 Wayne Rooney (1985 – ) (England, football) Represented England over 100 times. With Manchester United has won Premier League five times.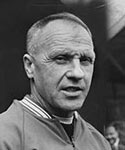 Bill Shankly (1913 – 1981) ( – Great Britain, football) Managed Liverpool FC 1959- 1974 leading the club to three First Division championships and one UEFA Cup.
 Motor Racing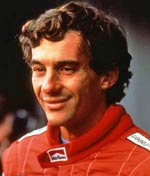 Aryton Senna (1960 – 1994) Brazilian motor racing champion. Three times Formula One world champion ('88,'90,'91). Died in a motor racing accident, Bologna, Italy.
Tennis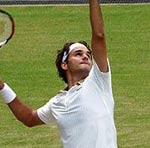 Roger Federer (1981 – ) (Switzerland, tennis) Has won 17 singles Grand Slam titles. Held no.1 world ranking for 302 weeks overall.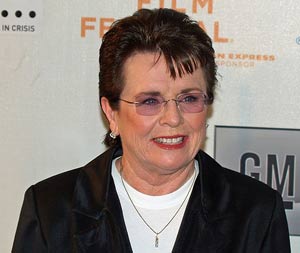 Billie Jean King (1943 – ) US, tennis. Billie Jean King won a total of 38 Grand Slam titles. – 12 singles titles.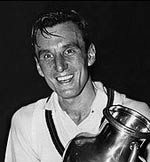 Fred Perry (1909 – 1995)  (GB, Tennis) 8 grand slams (in short amateur career). Also was table tennis world champion.
The Sports Bucket List: 101 Sights Every Fan Has to See Before the Clock Runs Out
Related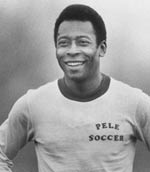 100 Famous sporting personalities – 100 Famous sporting personalities, including Muhammad Ali, Nadia Comaneci, Pele and Jesse Owens.
Over 50 famous female athletes who have made contributions to tennis, football, cycling, athletics, gymnastics, golf and swimming.