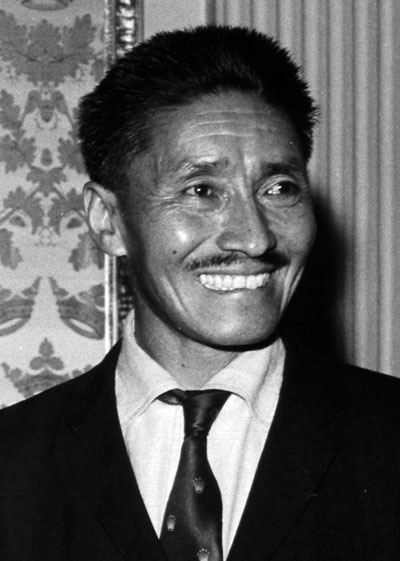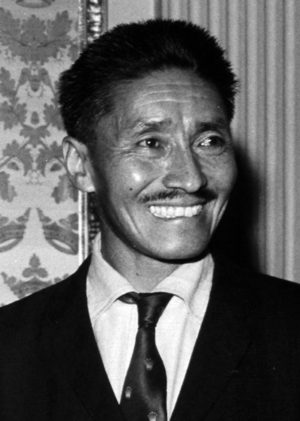 Tenzing Norgay (1914-1986) was a Nepali-Indian Sherpa mountaineer. Along with Sir Edmund Hilary, he was one of the first two people to climb Mount Everest in May 1953. He became a well-known ambassador for the Sherpa people and after climbing Everest served as an ambassador and tour guide.
Early Life
Norgay was born in Khumbu, a mountainous district of Nepal. His mother gave birth when she was making a pilgrimage to Ghang Lha in eastern Nepal and this was considered an auspicious omen. Norgay said his parents came from Tibet and in some accounts of his childhood, he was actually born in Tibet before moving to Nepal. No written records were taken of his birthdate, but he was born around late May 1914. He was originally called Namgyal Wangdi, but the head Lama of Rongbuk Monastery (situated in the shadows of Everest) advised the new spiritual name of Tenzing Norgay, which roughly translates as "wealthy-fortunate-follower-of-religion" Tenzing himself felt special luck and favour throughout his life.
His early life was shaped by the tough and simple existence of Sherpa life. His father was a Tibetan yak header who worked through the year in cold and challenging conditions, and he expected Tenzing to help him. Tenzing was the 11th of 13 children, many of his siblings died whilst young. For a short time, he was sent to a Tibetan Buddhist monastery in Khumu, Nepal, but he decided the monastic life was not for him. Aged 13, he made a secret visit to Kathmandhu hoping one day to gain more opportunities. He did not receive any formal education and remained illiterate for his whole life (though he did become proficient in several languages)
Sherpa mountain guide
For a while, he worked for a wealthy family in Khumbu. As an immigrant Tibetan, he would be classed as a Khamba, and would have little status of wealth. Tenzing was ambitious to leave his home town and seek a greater range of opportunities in India. He left home aged 19, without telling his parents, and settled in a Sherpa community in Darjeeling, India. Tenzing had loved the high mountains of his homeland since he was a child, and he jumped at the opportunity to serve as a porter for foreign expeditions in the Himalayas. He was physically strong, in good health and also had an engaging personality. His big break came in 1935, shortly after he married his first wife Dawa Phuti. His big smile and cheerful enthusiasm caught the eye of Eric Shipton who was leading a British Mount Everest reconnaissance expedition. After two of his friends failed medical tests, Tenzing was chosen to seek employment as a porter – carrying equipment for the British expedition. After this was a success, he proceeded to join several climbing expeditions in the Indian sub-continent. This included three British attempts to climb Everest from the northern Tibetan side.
In the early 1940s, he was living in Chitral, North West India. After the partition of India in 1947, this became part of Pakistan. Norgay donned an old uniform of an old British army office (Major Chapman) and crossed back into India without incident.
In 1952, Norgay was employed by a Swiss expedition which sought to climb Everest from the southern Nepalese side. With Raymond Lambert, Norgay reached 8,600m – and were tantalisingly close to the summit. At the time, it was the highest altitude reached by any climbers. Norgay was given full expedition member status, which was rare for a Sherpa at that time. Norgay and Lambert made another attempt in autumn but had to turn back at 8,100m.
Climbing Mount Everest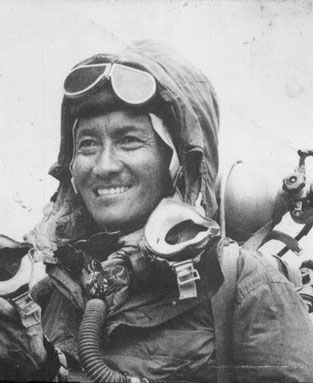 Given Norgay's impressive record and getting so close to the summit, he made a natural choice for the British expedition of 1953. Tenzing felt a deep pull and draw towards Everest and had a strong desire to reach its summit. He said:
"For in my heart, "I needed to go . . . the pull of Everest was stronger for me than any force on earth." (10)
John Hunt, the leader of the British expedition had known Tenzing for a few years and was impressed with his ambition, skill as a climber and extensive knowledge – he was also one of the few people to get so close to the summit. The expedition set up base camp in March 1953 and had a total of 400 people. Edmund Hilary a New Zealand climber was taken by Norgay's enthusiasm and ambition to reach the summit. He recounted his impression of Norgay after first meeting him.
"Tenzing really looked the part – larger than most Sherpa's he was very strong and active; his flashing smile was irresistible; and he was incredibly patient with all our questions and requests. His success in the past had given him great physical confidence – I think that even then he expected to be a member of the final assault party … One message came through however in very positive fashion – Tenzing had substantially greater personal ambition than any Sherpa I had met." Hillary 1975.
Hillary struck up a friendship with Tenzing and Hunt decided they would make a good pair for one of the final 'links to the summit.' Tenzing organisation and competence was well-liked in the party. A reporter Ralph Issard of the Daily Mail who followed the British expedition said of Tenzing that he gives
"Terse orders in a tone which commands instant obedience," and that he has "all the bearing of a regimental sergeant major." (2)
At the time, there was still uncertainty over whether Everest was climbable. Many climbers had died in their pursuit of this ultimate goal and some were sceptical of whether it was possible. Tenzing though did not seem to share these doubts and his long experience made him confident of the possibilities.
The first pair to strike for the summit were not Hillary and Tenzing but the British pair of Tom Bourdillon and Charles Evans but they had to turn back due to a lack of oxygen. On 28 May Hillary and Tenzing set out to pitch a final camp before making the last bid for the summit on the 29 May.
Their biggest challenge on the final day was carrying 14 kg packs whilst they faced a difficult 12 m vertical rock face. Hillary went first up a crack in the wall – wedging his way upwards with an icepack. Once this was achieved, the final push to the summit was relatively easy. Tenzing later said that Hillary was the first to reach the summit, but at the time, they were not thinking of first or second, but just climbing as a team. When they arrived at the summit, they spent 15 minutes, taking in the beauty of the view. Hillary took photos of Tenzing and the view down the mountain. They carried a stick with three flags (Nepal, United Nations, and Britain.) Tenzing left an offering of chocolates and candy out of respect for the deity of the mountain.
After 15 minutes, they descended from the summit and met Lowe at their last base camp. The descent was still tricky because their tracks had been covered with new snow. News of their ascent travelled fast and by the time they reached Kathmandu, the news had spread around the world and congratulations and awards flooded in. Tenzing was awarded the George Cross whilst Hillary was knighted by the Queen (only British citizens could be knighted). Tenzing was a hero in India and Nepal. He was awarded the Order of the Star of Nepal, 1st Class by the King of Nepal and in 1959, was awarded the Padma Bhushan, the third-highest civilian award in India. He was widely considered a role model for showing how people from very humble beginnings could achieve extraordinary things. He was also a figurehead for the Sherpa people and his achievement was significant for Asian people who had endured many decades of colonial conquest under a sense of 'European superiority'.
What nationality was Tenzing?
The fame of Tenzing meant there was some dispute over his nationality with both Nepal and India claiming him as their own. However, after living in India for many years, it was accepted he was Indian by choice and long residency, Nepalese by birth and Tibetan (Sherpa) by family heritage.
There was still great speculation about who was first, with many Indians hoping it was Tenzing. However, both Tenzing and Hillary did not reveal who was first, only saying it was a team effort and they arrived at the top together. They kept this agreement until Norgay revealed in his 1955 autobiography it
"A little below the summit Hillary and I stopped. … I was not thinking of 'first' and 'second'. I did not say to myself, there is a golden apple up there. I will push Hillary aside and run for it.' We went on slowly, steadily. And then we were there. Hillary stepped on top first. And I stepped up after him … Now the truth is told. And I am ready to be judged by it."
After Everest, Norgay became the director of the Himalayan Mountaineering Institute in Darjeeling. He also became a guide (sidar) for foreign tour parties in Bhutan and India. In 1978, he founded his own company Tenzing Norgay Adventures which organised trekking adventures in the Himalayas. He remained good friends with Edmund Hillary, though when they met – they never talked about the Everest ascent, but only their families and lives since then.
Tenzing married three times and had seven children. His first wife, Dawa Phuti died in 1944, they had three children. His second wife was Ang Lahmu. He married a third wife Dakku, as part of the Sherpa tradition to allow polygyny. With Dakku, he had three sons and one daughter. One of these sons Jamling climbed Everest in 1996.
Tenzing lived his final years in Darjeeling, West Bengal. He was bought a house through public subscription and he named it. "Ghang Lha," – a name associated with his birth. He struggled in later years with the attention and focus placed on him. His status led to people using him for political ends and he became drawn into controversies, he would have preferred to avoid. In halting English he once admitted that climbing Everest did not have the outcome he expected.
"I thought if I climbed Everest whole world very good… I never thought like this." (4)
As a consequence, he struggled to reconcile his role and began drinking heavily. On 9 May 1986, he died from a cerebral haemorrhage. He was cremated and his remains were kept at his Himalayan Mountaineering Institute. His funeral drew a following of people that stretched for 1 km.
Citation: Pettinger, Tejvan. "Biography of Tenzing Norgay", Oxford, UK. www.biographyonline.net, published 11 April 2020.
Everest: The Remarkable Story of Edmund Hillary and Tenzing Norgay
Everest: The Remarkable Story of Edmund Hillary and Tenzing Norgay at Amazon
Related pages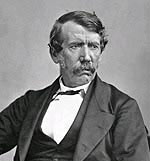 Famous Adventurers – Famous adventurers and explorers, including Christopher Colombus, Marco Polo, Roald Amundsen and Neil Armstrong.
Famous firsts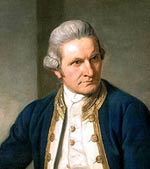 – Notable achievements and experiences which were achieved for the first time

Sir Edmund Hillary (1919 – 2008) New Zealand born climber, who with Sherpa Tenzing became the first person to climb Mount Everest in 1953 – at a time when many people had died in their attempt to scale this unknown peak. He also visited both poles, becoming the first person to complete the 'triple.'