Famous spies who operated in secret passing intelligence to different governments. Includes the exotic dancer Mata Hari and the unassuming, chain-smoking Spanish double agent 'Garbo' who played a key role in making Germany delay their response to D-Day.

Juan Pujol Carcia – codename 'Garbo' (1912 – 10 1988) – Garbo was a Spanish spy who developed a loathing to fascism and communism. At the start of the Second World War, he wished to spy against the Germans to 'do something for humanity'. He posed as a fanatical Nazi-supporting Spanish officer and became accepted as a German agent. He supplied the Germans with reams of fictitious information and created a network of fictitious sub-agents. He was later taken on by the British and he played a key role in sending false information to the Germans during the lead up to D-Day.  He would send some good information but designed to arrive too late. The Germans were so impressed with his virtual spy network they stopped trying to recruit spies in England. His main contribution was to help fool Germany into thinking the main invasion would be at Calais and not Normandy. He was so admired by his German handlers, he received the Iron Cross from Germany and an MBE from the British.

Guy Burgess (1911-1963). Cambridge student who became a committed Communist and a spy for the Soviet Union. He joined the Foreign Office in 1944 and as confidential secretary, he gained access to thousands of confidential documents, that he passed on to the Soviet Union. He was also the second secretary to the British Embassy in Washington. With suspicion falling on him, he fled to the Soviet Union in 1951. His defection and treachery let to a major disruption in UK/Soviet relations.

Kim Philby (1912 –  1988). Philby was recruited by Soviet intelligence in 1934. The Soviets considered using Philby to assassinate General Franco, though this plan was dropped. By the end of the Second World War, he was a high ranking member of British intelligence and gained a position as First Secretary to the British Embassy in Washington. He passed large quantities of confidential information to the Soviets, such as a UK/US plot to undermine the Communist government of Albania. Philby tipped off his fellow Cambridge spies Maclean and Burgess in 1951. Suspicion over Philby lingered until 1963 when he was revealed to be conclusively a Russian spy, he fled to the Soviet Union where he lived in comfortable surroundings.

Richard Sorge (1895-1944) German journalist who became a dedicated Communist and spied for the Soviet Union against the axis powers. During the First World War, he fought for Germany, but after becoming severely injured became a committed Communist. He started working as a secret agent for the Soviet Union and maintained a front as an ardent Nazi. He was sent to Japan, where he gained secrets from Japanese officers and was able to warn Stalin of the imminent invasion of Germany and more importantly that Japan intended to invade South East Asia and not Russia. This enabled Stalin to move troops from the east to the defence of Moscow. He was captured by the Japanese and executed in 1944.

John Walker (1937. A US naval officer who spied for the Soviet Union from 1968 to 1985, selling state secrets to fund his gambling debts. He is said to have earned over $1 million. It is estimated that he passed over one million encrypted naval messages and significantly helped the Soviet navy. He also betrayed Soviet double agent Oleg Gordievsky and led to a breech in UK/US intelligence relations.

Oleg Gordievsky (1938 – ) A KGB colonel who became disillusioned with the Soviet regime and began working for the British Secret Intelligence Service from 1974 to 1985. When posted to the London embassy as resident KGB officer, Gordievsky was able to pass Soviet cables to the British and pass information the British wanted the Soviets to have. In 1983, the Soviet Union feared a NATO exercise 'Able Archer' was actually a pre-emptive strike. Gordievsky was able to reveal how the Soviets were planning for nuclear war and he played a key role in defusing a very tense situation. He also helped identify Mikhail Gorbachev as a potential leader and was able to provide him with useful information before meetings with Reagan. After the British started passing his information to the CIA, John Walker a Soviet Agent in the US raised suspicions about Gordievsky. Gordievsky was recalled to Moscow under suspicion, but before his final arrest, he was able to execute a daring escape mission with the help of the British embassy in Moscow. Vladimir Putin was part of the KGB group which tried to foil Gordievsky's escape to Finland.
Female spies

Nancy Wake. Born in New Zealand, Wake was in France at the start of WWII. She drove an ambulance during the Battle of France, then with her French husband, served in an escape ring for Allied serviceman. She was very successful in escaping capture, the Gestapo suspected her and called her the "White mouse" In 1943, she herself escaped to Britain, where she received training by the SOE and was parachuted back in to support the Marquis uprising against the Germans in 1944.

Edith Cavell (1865 – 1915) British nurse who found herself in Belgium when it was overrun by the German army. In her position as a nurse, she helped many British prisoners of war escape occupied Belgium and return to England. She was also quite outspoken in criticising the Germany occupation. Eventually, she was arrested on charges of 'treason' and despite international condemnation, she was executed by the Germans in 1915. Cavell wasn't really a spy, but a pioneering nurse who sought to help prisoners of war escape.
Mata Hari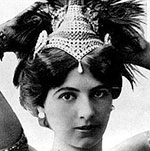 (1876-1917) – Hari came from neutral Netherlands but had extensive contact with men from across Europe – both German, French and English. She was famed for her beauty, dancing and promiscuous ways. In reality, she probably did very little, if any spying. he was arrested by the British in 1916, who were convinced she worked for the French. She was later arrested in 1917 by the French authorities. At the time there was much fear about German spies in France. On flimsy evidence, she was found guilty of spying and 'causing the death of 50,000 Frenchmen' and executed by firing squad. There is considerable doubt as to her guilt. She is said to have said before her execution 'Harlot yes, but traitor, never'
Citation: Pettinger, Tejvan. "Famous Spies", Oxford, UK. www.biographyonline.net, Published 22 April 2020.
Related

Military figures – Famous military leaders and soldiers, including Alexander the Great, Napoleon, Ataturk, Erwin Rommel, Winston Churchill and Dwight Eisenhower.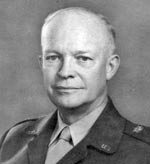 People of the Second World War (1939-45) Influential leaders, generals and civilians who caused, influenced and fought during the Second World War. Including; Hitler, Churchill, Stalin, Roosevelt, Truman, Emperor Hirohito, Eisenhower, Rommel and De Gaulle.

Famous female spies – Female spies who risked their lives to enter enemy territory. Including many spies who volunteered for SOE and work for the French resistance in the second world war.