A selection of female spies who risked their lives to enter enemy territory and gain information or aid spy networks.

Nancy Wake. Born in New Zealand, Wake was in France at the start of WWII. She drove an ambulance during the Battle of France, then with her French husband, served in an escape ring for Allied serviceman. She was very successful in escaping capture, the Gestapo suspected her and called her the "White mouse" In 1943, she herself escaped to Britain, where she received training by the SOE and was parachuted back in to support the Marquis uprising against the Germans in 1944.
Odette Sansom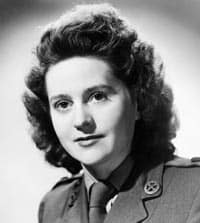 – British SOE operative. Worked in the French resistance. In 1942, she travelled to France by boat and was responsible for looking after members of the Spindle Resistance Group. In 1943, the resistance group was discovered by the Germans and she was arrested and tortured. Despite her toenails being pulled out, she stuck to her story that she was related to Winston Churchill. She was sent to Ravensbruck concentration camp where, despite brutal treatment, she managed to survive the war. She was later awarded the George Cross and Legion d'honneur.

Noor Inayat Khan. (1914 – 1944) British spy during World War 2. Khan was the daughter of Indian Sufi mystic and musician Hazrat Inayat Khan. She was brought up in England and France. After the fall of France, she escaped back to England and volunteered for the British SOE – despite her pacifist ideals, she felt a duty to fight Hitler. She worked as a radio operator in occupied France (the most dangerous jobs in the resistance). After operating in the field she was betrayed and arrested by the Gestapo. She was tortured and, after failed escape attempt executed at Dachau concentration camp.

Edith Cavell (1865 – 1915) British nurse who found herself in Belgium when it was overrun by the German army. In her position as a nurse, she helped many British prisoners of war escape occupied Belgium and return to England. She was also quite outspoken in criticising the Germany occupation. Eventually, she was arrested on charges of 'treason' and despite international condemnation, she was executed by the Germans in 1915. Cavell wasn't really a spy, but a pioneering nurse who sought to help prisoners of war escape.
Mata Hari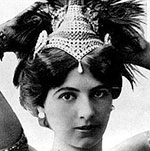 (1876-1917) – Hari came from neutral Netherlands but had extensive contact with men from across Europe – both German, French and English. She was famed for her beauty, dancing and promiscuous ways. In reality, she probably did very little, if any spying. he was arrested by the British in 1916, who were convinced she worked for the French. She was later arrested in 1917 by the French authorities. At the time there was much fear about German spies in France. On flimsy evidence, she was found guilty of spying and 'causing the death of 50,000 Frenchmen' and executed by firing squad. There is considerable doubt as to her guilt. She is said to have said before her execution 'Harlot yes, but traitor, never'

Rose O'Neal Greenhow (1817-1864) Rose O'Neal was a spy for the Confederacy during the American Civil War. She lived in Washington when the civil war broke out. However, she used her contacts and knowledge to pass on information about the Union forces to the Southern armies. The Confederate Presidency Jefferson Davis credited her information with helping their victory in the First Battle of the Bull Run. In 1862, she was arrested for espionage activities along with her daughter and she was deported to the south. She drowned in 1864 off the coast of North Carolina.

Andrée Borrel (1919 – 1944) Frenchwoman who joined the French resistance under the guise of the SOE. In 1942, she was one of the first female agents to be parachuted back into France. She worked on the Prosper circuit in Paris, helping to organise weapon drops, sabotage and information. Arrested in June 1943, she maintained a dismissive silence to her captors and gave nothing away. She was later executed at Natzweiler-Struthof concentration camp.

Sonia Olschanezky (1923 – 1944) Jewish German woman who was a member of the French Resistance during World War II. She was a member of SOE Juggler network in occupied France. She took part in sabotage and blowing up of trains and passing messages between different resistance groups. She was captured and executed in 1944.

Vera Leigh (1903 – 1944) Leigh was born in Leeds, England and was in France in 1940. For two years she helped Allied airmen and refugees escape to Spain. She later volunteered for SOE and worked in French Resistance. She served as a courier for the Donkeyman and Inventor circuit. She was betrayed by double agent and executed at Natzweiler-Struthof concentration camp.

Diana Rowden (1915 –  1944) Rowden served in SOE. She was parachuted into France in 1943 and she worked as courier delivering messages to the French resistance, mostly by bicycle. She also co-ordinated the dropping of materials from the air. Resistance colleagues noted she was 'without fear'. But, in 1944 she was betrayed and later executed.

Violette Szabo (1921 – 45) Born in Paris, France, British female agent sent to occupied France during World War. She was arrested on her second mission in occupied France, she was sent to Ravensbruck concentration camp where she was executed. Posthumously, she became the second women to be awarded the George's Cross.
Citation: Pettinger, Tejvan. "Famous Female Spies", Oxford, UK. www.biographyonline.net, Published 19 April 2020.
Related

Military figures – Famous military leaders and soldiers, including Alexander the Great, Napoleon, Ataturk, Erwin Rommel, Winston Churchill and Dwight Eisenhower.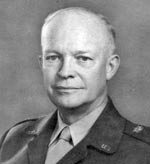 People of the Second World War (1939-45) Influential leaders, generals and civilians who caused, influenced and fought during the Second World War. Including; Hitler, Churchill, Stalin, Roosevelt, Truman, Emperor Hirohito, Eisenhower, Rommel and De Gaulle.