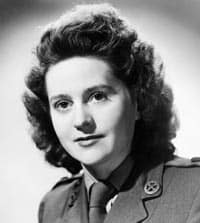 Odette Sansom (1912 – 1995) – a French/British spy who worked as an SOE operative in occupied France. She was captured by the Gestapo and sent to Ravensbruck concentration camp, but survived the war.
Odette Sansom was born in France but later moved to England. In 1941 she responded to requests by the War Office for people to send photographs of France. These photographs encouraged the war office to recruit Odette into the Special Operations Executive SOE; the SOE was responsible for training agents to be dropped into France.
After receiving basic training in England, she was taken to France by boat in October 1942. For over a year, Odette using the codename Lise, worked as a radio operator, for group leader Peter Churchill. Radio Operators was one of the most dangerous tasks, as the Gestapo were always on the lookout for radio signals. The fact she survived undetected for over a year is a testimony to her care and professionalism.
Betrayal of Odette Sansom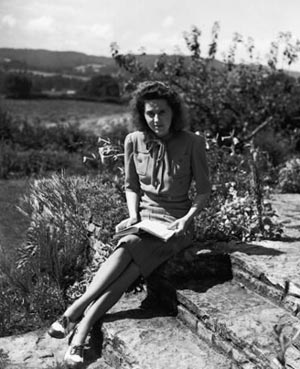 She was betrayed by a double agent, 'Colonel Henri' in April 1943. Colonel Henri was a German officer who claimed he wished to work for the allies. Despite, Odette's suspicions, his involvement led to her arrest.
She was taken to Fresnes Prison in Paris, where she was interrogated and tortured on many separate occasions. The torture involved, beatings, having her toenails torn out and her spine branded by a hot iron. Yet, despite the torture and pressure, she remained firm to her story. She maintained that she, not Peter Churchill, was the leader; she also refused to give any information about other members. Eventually, she was sentenced to death and sent to Ravensbruck concentration camp for her execution.
However, her execution was never carried out. The Gestapo believe that her 'husband' Peter Churchill was related to Winston Churchill. The SS wanted to keep her as a bargaining tool. During her internment, she suffered brutal treatment, including long periods of solitary confinement in the dark. But, eventually, the camp was overrun, and she won her freedom as the Camp commandant tried to use her as a hostage.
After the War
Despite her appalling treatment, she was not over consumed with bitterness. Instead, after the war, she worked for various charities seeking to lessen the pain of war. For her service, she was awarded the George Cross. Her humility meant she was not keen on accepting the award, but she did accept it on behalf of all agents who suffered during the war. She briefly married, Peter Churchill, before marrying her third husband, Geoffrey Hallowes. She died in 1995 aged 83.
Quote on Odette Sansom
"Of all the women who took part in special operations in France, Odette – as she was universally known in spite of having borne three married surnames in her lifetime – perhaps best symbolized the indomitable spirit of resistance to Nazism. Captured by the Gestapo in France and consigned after being cruelly tortured in Paris's notorious Fresnes prison, to Ravensbrück concentration camp, she emerged emaciated, weak and gravely ill at the end of the war.

But in the years that followed, her undiminished mental and moral energy, combined with a complete absence of bitterness towards her tormentors and the nation that had spawned them, became a beacon to others who had suffered disfigurement, pain or bereavement. Indeed the theme of her postwar working life, with its service to various charities and help for the underprivileged, was the healing of those wounds, both physical and mental, which had been inflicted upon individuals by the war.

Her George Cross, she always maintained, was not to be regarded as an award to her personally, but as an acknowledgment of all those known and unknown, alive or dead, who had served the cause of the liberation of France. Her wartime experiences had taught her two great truths; that suffering is an ineluctable part of the human lot, and that the battle against evil is never over."
Odette Hallowes, The Times (17th March 1975)
Female SOE Agents in the Second World War
As well as Odette Sansom there were numerous other female 'spies' who served in the SOE as secret agents in occupied France they include:
Noor Inayat Khan at Write Spirit
Violette Szabo
Andrée Borrel,
Sonia Olschanezky,
Vera Leigh
Diana Rowden.
Nancy Wake
Citation: Pettinger, Tejvan. "Biography of Odette Sansom", Oxford, www.biographyonline.net, 16th Mar 2008. Last updated 8 February 2018.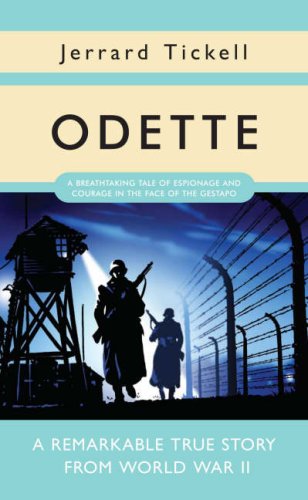 Odette  – Her Remarkable True Story by Jerrard Tickell at Amazon.
Carve Her Name With Pride – Film based on the life of Violette Szabo.
Related pages

Women who changed the world – Famous women who changed the world. Features female Prime Ministers, scientists, cultural figures, authors and royalty. Includes; Cleopatra, Princess Diana, Marie Curie, Queen Victoria, and Joan of Arc.

Military figures – Famous military leaders and soldiers, including Alexander the Great, Napoleon, Ataturk, Erwin Rommel, Winston Churchill and Dwight Eisenhower.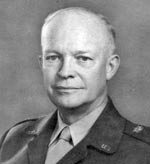 People of the Second World War (1939-45) Influential leaders, generals and civilians who caused, influenced and fought during the Second World War. Including; Hitler, Churchill, Stalin, Roosevelt, Truman, Emperor Hirohito, Eisenhower, Rommel and De Gaulle.