Heroes of the Second World War – including political leaders, military generals, plus ordinary soldies and civilians who resisted the Nazis
Leaders of World War Two
Winston Churchill.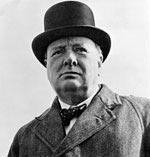 (1874–1965)  Churchill epitomised the British bulldog spirit. He rallied the British nation to stand alone against the Nazi war machine in 1940.  "We shall fight them on the beaches. We will never surrender"
Charles de Gaulle.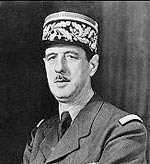 (1890–1970) When France surrendered to the Germans, Charles de Gaulle escaped to England to fly the flag for Free France. He became the symbol of the French resistance and triumphantly returned to Paris in 1944.
Franklin D. Roosevelt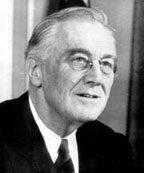 (1882–1945).  US President 1932–1945. It was Roosevelt who responded to the attack on Pearl Harbour by taking the US into the Second World War against Japan and Germany.
Military heroes

Dwight Eisenhower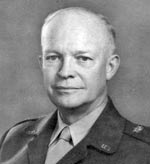 (1890–1969) Supreme Allied Commander for the D-Day Landings. Eisenhower oversaw the Allied coalition and was successful in keeping the coalition together. He also oversaw the successful liberation of Europe.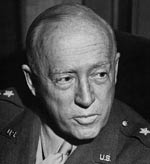 General Patton (1885–1945). A US Commander during Second World War, Patton distinguished himself in Africa, Sicily and in the liberation of France – especially during the Battle of the Bulge where he led his Third Army in an important counter-attack to push German troops back.
Bernar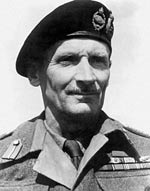 d Montgomery (1887–1976) British General during World War Two. Led Allied troops to the first major victory of the war (El Alamein) when it was desperately needed. He also led British divisions during Operation Overlord and the liberation of occupied Europe.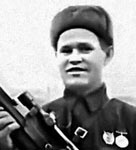 Vasily Zaytsev (1915–1991) Russian sniper who fought during the desperate Battle of Stalingrad. Zaytsev killed 225 enemy soldiers during the battle.

Douglas Bader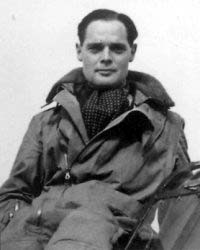 (1910–1982) One of Britain's top flying aces, who shot down at least 22 aircraft during the Battle of Britain and after. Even more remarkable since he lost both legs in an accident before the war started.

Patrick Reid (1910–1990). Awarded the Military Cross for his "gallant and distinguished services in the field" during the Battle of France. After being taken prisoner by the Germans in 1940, he successfully escaped from Colditz in 1942, making it to neutral Switzerland.
Leonard Cheshire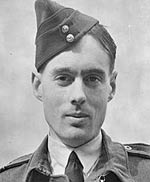 (1917–1992) Lancaster bomber pilot. Made over 103 missions. Awarded the Victoria Cross for four years of courageous service. Acted as British observer for Nagasaki bomb and then retired from the military. Set up a charity for disabled ex-servicemen.
Spies of  the Second World War
Odette Sansom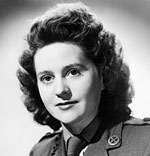 (1912–1995) British spy for SOE (Special Operations Executive). Parachuted into France and worked for the French underground. Caught by the Gestapo she was tortured and sent to Ravensbruck concentration camp. Awarded George Cross and Legion d'honneur.
Noor Inayat Khan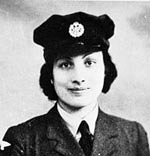 . (1914–1944) British spy of Indian descent. Member of the SOE who operated as a wireless operator in Paris for several months before being caught and arrested. Died in a concentration camp.
Heroes who resisted the Holocaust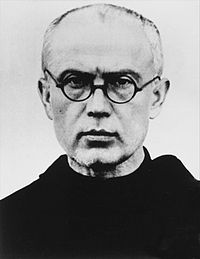 Maximilian Kolbe (1894–1941 ) was a Franciscan priest who encouraged devotion to Mary and was committed to praying for those hostile to the Church. In 1941, he was arrested for sheltering Jews and sent to Auschwitz. He volunteered to take the place of a man condemned to death.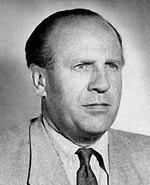 Oskar Schindler (1908–1974) An ethnic German who joined the Nazi party and bought a factory in Poland. He used his connections and his own money to successfully protect over 1,000 Jews who were employed in his factory.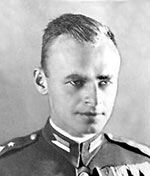 Witold Pilecki (1901–1948) Pilecki was a soldier in the Polish army and after the German occupation, he joined the underground Polish resistance. In 1943, he volunteered to smuggle himself into Auschwitz concentration camp so he could report on the holocaust to the allies. He then escaped Auschwitz and took part in the Warsaw uprising of 1944. In 1948, he was executed by the Stalinist secret police for retaining loyalty to the non-Communist Polish government.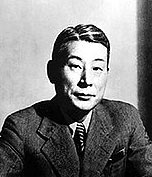 Chiune Sugihara (1900–1986) Japanese diplomat who served as Vice-Consul to Lithuania during the Second World War. He helped several thousand Jews to escape from Lithuania by personally writing exit visas – despite the fact he was disobeying orders from Tokyo not to do so. It is estimated, because of Sugihara's actions, 6,000 Jews were able to escape from Lithuania and avoid the holocaust. After the war, he was forced to resign from the Japanese civil service.
German resistance to Hitler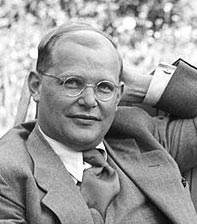 Dietrich Bonhoeffer (1906–1945 ) was a Lutheran Pastor who was an influential critic of Hitler and Nazism, executed in 1945. He publically spoke against the Nazi policy of euthanasia and the murder of Jews. He was executed in a Nazi concentration camp, shortly before the end of the war.
Sophie and Hans Scholl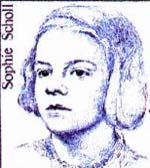 (1921/ 1918–1943). The Scholls opposed the Nazi ideology of Hitler's Germany and distributed anti-Nazi propaganda to students in Munich. Both were executed for high treason.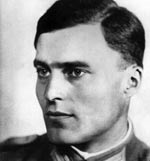 Claus von Stauffenberg (1907–1944) An aristocratic German officer, Stauffenberg was a principal member of the resistance to Hitler within the Wehrmacht. He led the unsuccessful July 1944 bomb plot against Hitler and was shot soon after.
Citation: Pettinger, Tejvan. "Heroes of World War II", Oxford, UK www.biographyonline.net, updated 12 September 2017.
Life Heroes of World War II at Amazon
Related pages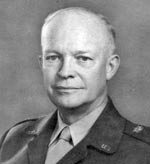 People of the Second World War (1939-45) Influential leaders, generals and civilians who caused, influenced and fought during the Second World War. Including; Hitler, Churchill, Stalin, Roosevelt, Truman, Emperor Hirohito, Eisenhower, Rommel and De Gaulle.

30 Famous Warriors – A list of the 30 greatest warriors through the ages – including Achilles, Alexander the Great, Leonides of Sparta, Spartacus, Miyamoto Musashi and Hannibal.