Richard Attenborough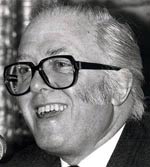 (1923 – ) English actor and director. His most famous roles include The Great Escape, Brighton Rock and Jurassic Park. As a director, he won two Academy Awards for the film Gandhi (1983).
Richard Burton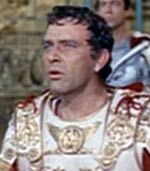 (1925 – 1984) Welsh actor. Burton was nominated seven times for an Academy Award as best actor in films, such as Beckett (1964) and The Spy Who Came in From the Cold (1965).
Michael Caine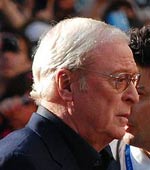 (1933 – ) English actor. Caine was raised in London, and his hallmark was a strong Cockney accent. He featured in many gritty post-war films such as Zulu (1964) The Italian Job (1969) and Battle of Britain (1969).
Charlie Chaplin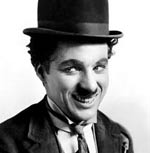 (1889 – 1977) English actor. Chaplin was an iconic film actor whose career spanned the birth of movies in the silent era to mainstream colour films. His many influential films The Kid (1921) and The Great Dictator (1940).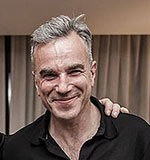 Daniel Day-Lewis (1957 – ) English/Irish actor. Born into a Jewish family,  Day-Lewis is one of the most successful and selective actors of his generation. He has won 3 Academy Awards for best actor as Christy Brown in My Left Foot (1989), Daniel Plainview in There Will Be Blood (2007), and Abraham Lincoln in Lincoln (2012).
Alec Guinness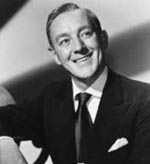 (1914 – 2000) English actor. Guinness is considered one of the greatest actors of his generation. He had a rare talent to take on a range of intriguing roles. Guinness featured in many Ealing comedies and films with David Lean, as characters such as Fagin in David Copperfield and Col Nicholson in Bridge on the River Kwai. His more famous roles also included Obi-Wan Kenobi in Star Wars and Gen Zhivago in Doctor Zhivago.
Actresses
Julie Andrews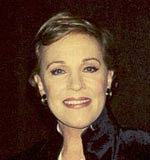 (1935- ) British actress, dancer and singer. Andrews is most famous for her roles in Mary Poppins (1965) and The Sound of Music (1966).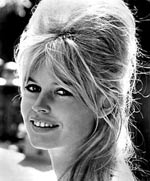 Brigitte Bardot (1934 – ) French actress. While she worked in the entertainment industry, Bardot was also a  singer and fashion model. In later years, she retired from entertainment and became committed to animal rights activism.
Audrey Hepburn

(1929 – 1993) British/Dutch actress and humanitarian. Hepburn was the star of Hollywood in 1950s and 1960s, starring in Roman Holiday (1956), Nun's Story (1956) and Breakfast at Tiffany's (1961) Later served as an ambassador for UNICEF.
Katharine Hepburn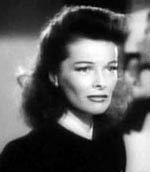 (1907 – 2003)  American actress. Hepburn starred in many films including The African Queen (1951) The Rainmaker (1956) and On Golden Pond (1981) and won multiple Academy Awards for her roles. Hepburn's independence of mind and assertiveness helped redefine women's roles in Hollywood and post-war America.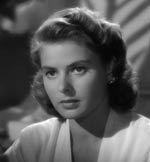 Ingrid Bergman (1915 – 1982) Swedish actress.  She was highly regarded for her roles in influential films such as Casablanca (1942), For Whom the Bell Tolls (1943) and Anastasia (1956). She is the second most decorated Hollywood actress, with three Academy Awards.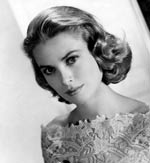 Grace Kelly (1929-1982) American actress. Kelly was a major Hollywood star in the 1950s, winning an Academy Award for her role in The Country Girl in 1955. In 1956, after starring in 11 films, she retired from acting to marry Prince Rainer of Monaco.
Marilyn Monroe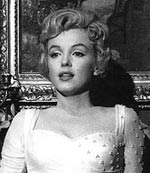 (1926 – 1962) American singer, model and actress. Monroe became one of most famous cultural icons in the world. Her more famous roles include those in Gentlemen Prefer Blondes (1953) and How to Marry a Millionaire (1953). She received a Golden Globe Award for Some Like it Hot (1959).
Billie Piper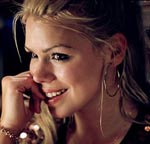 (1982 – ) British actress and singer. Piper's work is more concentrated in television. Her more famous roles include those in Doctor Who and Secret Diary of a Call Girl.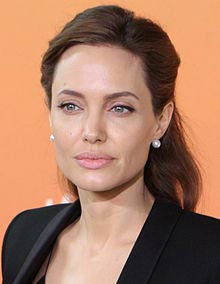 Angelina Jolie (4 June 1975 – ) American actress, movie director, humanitarian and global celebrity. Jolie won an Academy Award for her role in Girl, Interrupted  (1999). Another iconic role was in  Lara Croft: Tomb Raider. Concerned with humanitarian efforts, Jolie also serves as a Goodwill Ambassador for the UNHCR.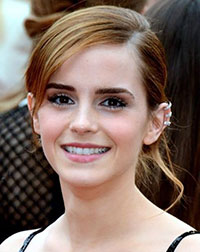 Emma Watson (15 April 1990 ) British actress. Watson is most famous for role as Hermione Granger in the Harry Potter film series. She continues her performing career while also serving as a UN ambassador and feminist activist.
Film Directors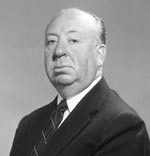 Alfred Hitchcock (1899 – 1980) English/American film director and producer. Hitchcock is considered the master film director, producing some of Hollywood's greatest films, such as Psycho, Rear Window and Birds.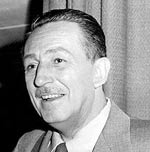 Walt Disney (1901 – 1966) American film producer
and creator of cartoon characters such as Mickey Mouse. Walt Disney pioneered the successful animated film portrayal of classic fairy tales, such as Snow White and the Seven Dwarfs. He also developed the Disney theme parks.
Citation: Pettinger, Tejvan. "Famous Actors", Oxford, www.biographyonline.net, 4th February 2013. Last updated 5 February 2018.
George Hurrell's Hollywood: Glamour Portraits 1925-1992
George Hurrell's Hollywood: Glamour Portraits 1925-1992 at Amazon
George Hurrell (1904–1992) was the creator of the Hollywood glamour portrait, the maverick artist who captured movie stars of the epic Hollywood era.
Related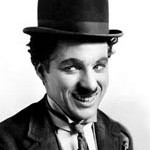 Famous Film Directors – Influential film directors, including Alfred Hitchcock, Charlie Chaplin, Frank Capra, Walt Disney and Orson Wells.

Musicians – Famous musicians from classical music to popular music. Including Mozart, Beethoven, Bach and John Lennon.