Biographies of the most famous comedians – including Charlie Chaplin, Groucho Marx, Peter Sellers and Ellen Lee DeGeneres.
Charlie Chaplin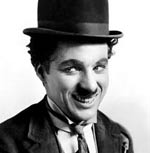 (1889 – 1977) Iconic film actor whose career spanned the birth of movies in the silent era to mainstream colour films. Influential film roles included the films, The Kid (1921) and The Great Dictator (1940).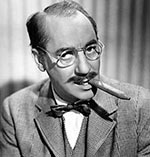 Groucho Marx (1890 – 1977) American comedian and actor who excelled in every medium from the silent movie to film and radio presenter 'You Bet Your Life'. Known for his quick wit, he inspired many of the modern generation of comics.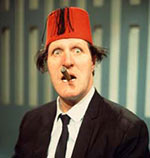 Tommy Cooper (1921-1984) British comedian famous for his one liners and use of magic shows to incorporate comedy.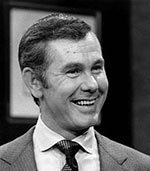 Johnny Carson (1925 –  2005) American comic and TV host. Carson was one of the most influential figures in American TV with hosting  The Tonight Show Starring Johnny Carson from 1962–1992.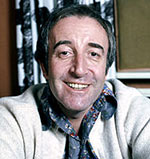 Peter Sellers (1925-1980) British comedian and actor. Sellers rose to prominence on the Goon Show. He played the hapless detective in the "Pink Panther" films. Also starred in the dark comedy "Dr Strangelove" rated one of the greatest films of all time.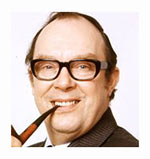 Eric Morecambe (1926 –  1984) British comedian, who with Ernie Wise, starred in the long-running comedy programme – Morecambe & Wise.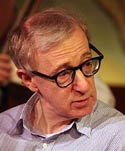 Woody Allen (1935 – ) Actor, director and comedian. Allen has produced several films, many of which star him as the lead actor. Annie Hall (1977), Manhattan (1979), Hannah and Her Sisters (1986), and Midnight in Paris (2011).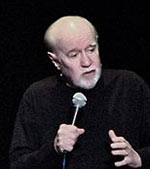 George Carlin (1937 – 2008) American comedian and social critic. Carlin was at the forefront of American comedy and satire. A frequent performer on The Tonight Show and was the first presenter of Saturday Night Live. Carlin's comedy was often a satire of American culture.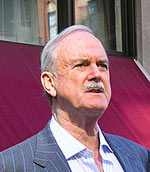 John Cleese (1939 – ) British comic and actor. Cleese was one of the original Monty Python team which revolutionised comedy in the 1960s and 70s. Cleese went on to write and star in the classic sitcom 'Fawlty Towers'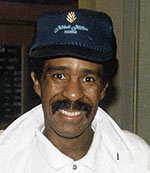 Richard Pryor (1940 –  2005) American comic and social critic. Pryor's comedy routine involved bringing up social and contemporary issues, such as racial issues and satirising of American politics and culture.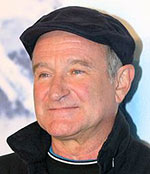 Robin Williams (1951 – 2014) American actor, comedian and improviser. Started his career as stand-up comic in San Francisco. Featured in comic sit-com Mork & Mindy. Featured in many films, including the war comedy Good Morning, Vietnam (1987)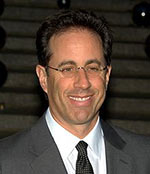 Jerry Seinfeld (1954 – ) Stand-up comic known for his observational humour. Starred in the long-running hit sitcom 'Seinfeld'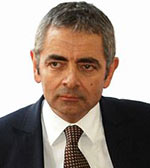 Rowan Atkinson (1955 – ) British comedian and actor. Atkinson rose to fame through the satirical 'Not the Nine 'O Clock News' and featured in the four series of 'Blackadder' sitcoms. Atkinson later developed 'Mr Bean' as a sitcom and in films.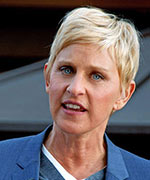 Ellen Lee DeGeneres (1958 – ) American comedian and TV personality. The first comedienne to appear on the Tonight Show with  Johny Carson. She starred in her own TV sitcom 'Ellen' and later  'The Ellen Show'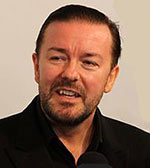 Ricky Gervais (1961 – ) British comic who created the successful docu-comedy series 'The Office' Gervais has also toured as a stand up comic and with Karl Pilkington has created the world's most downloaded podcast.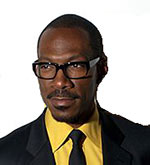 Eddie Murphy (1961 – ) American comic and actor. Ranked no.10 on Comedy Central's list of standup comics. Murphy was a regular contributor to Saturday Night Live and featured in films, such as the "Nutty Professor"
John Stewart (1962- ) Stewart is a standup comic. He is best known for his 16 years of presenting the Daily Show – a satirical look at American TV.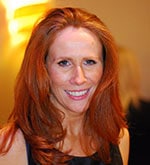 Catherine Tate (1968 – ) British Comedian. Wrote and featured in her own TV series – The Catherine Tate show. Also featured on US version of The Office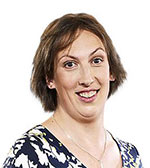 Miranda Hart (1972 – ) British female comic. Hart created the successful sit-com 'Miranda' a semi-autobiographical comedy, known for its slapstick style.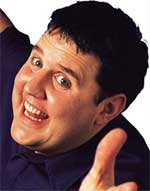 Peter Kay (1973 – ) British standup comic. Kay rose to fame through popular sitcoms Pheonix Nights and Max and Paddy's Road to Nowhere. Awarded Guinness World Record for most successful Stand-up Comedy tour – playing to 1.2 million people in the British Isles.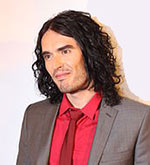 Russell Brand (1975 – ) Comedian and social activist. Brand is a stand-up comic, who has also become an influential social critic.
Citation: Pettinger, Tejvan. "Famous Comedians", Oxford, UK www.biographyonline.net 3 Feb. 2015
Related pages

Actors – Famous actors, including Alec Guinness,  Michael Caine, Katherine Hepburn, Audrey Hepburn and Grace Kelly.

Artists – A list of the great artists, including Leonardo da Vinci, Claude Monet, Vincent Van Gogh, Pablo Picasso, Michelangelo and Rembrandt.

Musicians – Famous musicians from classical music to popular music. Including Mozart, Beethoven, Bach and John Lennon.
Writers and authors

– Famous authors such as J.R.R. Tolkien, William Shakespeare, J.K. Rowling, Jane Austen, Leo Tolstoy, John Steinbeck and Ernest Hemingway.