Jon Stewart (1962 – ) is a comedian and political satirist, who rose to fame through his 16-year stint on the Daily Show – a satirical look at American political life. Under Stewart's influence, the Daily Show won numerous Emmy Awards (19) and has had a broad impact on public opinion.
Early life
Stewart was born, John Leibowitz in New York, on 28 November 1962. He came from a middle-class Jewish family, who had emigrated from Eastern Europe.
Stewart studied at the College of William and Mary in Virginia, graduating in 1984. As a student, Stewart like to try and make people laugh. He also held left-wing views (admiring the famous American socialist Eugene Debs), but he never got into serious politics. After graduation, he took a number of short-term odd jobs but struggled to decide on a career. By contrast his older brother, Lawrence Leibowitz became Chief Operating Officer of the NYSE Euronext.
Stand-up Comedian
In 1986, he moved back to New York where he tentatively made his first efforts at stand-up comedy. His first gig was at the club –  'The Bitter End'. It was at this time he switched his name to Stewart as he felt it was easier to pronounce. It also was due to a part estrangement with his father.
Despite a nervous beginning, Stewart developed a good reputation and was given prime-time gigs at the Comedy Cellar, and this helped land him his first writing jobs for TV – 'Caroline's Comedy Hours' and a short part on MTV's 'You Wrote it, You Watch it'.
In 1993, Stewart received his first big break, appearing on NBC's Late Night with David Letterman. Although he was close to getting Letterman's job, he just missed out. Stewart went back to MTV where he developed his first talk show – 'The Jon Stewart Show'  – this became one of MTV's most popular shows.
Hosting the Daily Show
In 1999, Stewart was given the job of hosting 'The Daily Show' on Comedy Central. Stewart was an instant rating and critical hit. In the first year, ratings rose 400%, and it became one of most talked about shows.
Stewart moved the program away from show-business and concentrated on observing the news and political events in a light-hearted, satirical fashion. He has always claimed that his job was to entertain and make the viewers laugh.
"We are not warriors in anyone's army. And that is not trying to be self-deprecating. I'm proud of what we do. I really like these two shows. I like making 'em. I like watching them. I'm really proud of them. But I understand their place. I don't view us as people who lead social movements."
Rolling Stone interview, October 31, 2006
But, due to it's entertaining and humorous coverage of the main issues in the American political system, it unwittingly became a leading source of news information for young people, and Stewart became one of the most trusted 'news anchors'.
Stewart takes a non-party political approach and is willing to poke fun at any group in society. But, the show has a strong liberal-leaning, reflecting Stewart's own political views.
"This show is our own personal beliefs." – in response to an audience question, "How do you keep your own personal beliefs from showing up in the show?" (interview)
Stewart has particularly enjoyed poking fun at 'conservative extremism' and Fox News. A favourite technique is to show different videos, highlighting the hypocrisy of politicians.
One example included Stewart's criticism of the decision to go to war with Iraq. In one clip (from 2000) the then Governor Bush of Texas warned the US would end up "being viewed as the ugly American" if it went around the world "saying we do it this way — so should you," In the other clip, the President Bush of 2003, extolled the importance of exporting democracy to Iraq and justifying the invasion.
In 2008, the New York Times ranked him one of the most influential people in America. (NY Times article on Jon Stewart)
Part of the show involves interviewing guests and celebrities (who often have a book to sell). It has become one of the most sought after interview positions, with many leading lights of world politics appearing, such as Tony Blair, Barack Obama, Hilary Clinton, Malala Yousafzai and many others.
In a rare moment of seriousness, the first episode post 9/11 was noted for successfully summing up the mood of New Yorkers and the nation in remaining defiant to the terrorist incident, closing his monologue.
"The view… from my apartment… was the World Trade Center… and now it's gone, and they attacked it. This symbol of American ingenuity, and strength, and labor, and imagination and commerce, and it is gone. But you know what the view is now? The Statue of Liberty. The view from the South of Manhattan is now the Statue of Liberty."
The Daily Show is also noted for its humorous coverage of American Presidential elections, including election specials such as "Indecision 2000" and "Indecision 2004". These ironically gained awards for their electoral coverage.
Despite Stewart's assertion that he is primarily a comedian, he has become a major political presence, with the ability to raise issues and push forward a liberal agenda. On 30 October 2010, Stewart and Colbert organised a 'Rally to Restore Sanity and/or Fear". It attracted 215,000 participants in Washington and was aimed at offering an alternative to the 'vocal and extreme 15% of Americans who control the conversation of American politics'. A few months previously, Fox News Channel and strong conservative Glen Beck held a 'Restoring Honor' Rally at the Lincoln Memorial.
Stewart at the Rally, 30 October 2010
"The country's 24 hour political pundit perpetual panic conflictinator did not cause our problems but its existence makes solving them that much harder."

"We hear every damn day about how fragile our country is — on the brink of catastrophe — torn by polarizing hate and how it's a shame that we can't work together to get things done, but the truth is we do.  We work together to get things done every damn day!"
Criticism of the Media
A recurring feature of Stewart's content has been to criticise the media. Not just Fox News, but CNN as well.
"Everybody wrings their hands about Fox News. You know, "fair and balanced? Why, that's snide!" Yeah, okay, maybe they're not fair and balanced, but CNN used to have the slogan "You Can Depend on CNN". Guess what? I watch it, no you can't. So what's the difference?"
C-SPAN interview, October 14, 2004
As well as satire on the Daily Show, in 2004 he appeared on the CNN programme "Crossfire". Stewart was heavily critical of the programme for its level of political debate, being more concentrated on its vociferous partisan approach to political discourse. After Stewart appeared on the show in 2004, his critique was widely shown on youtube and became a big talking point in the US. In Jan 2015, Crossfire was cancelled by CNN, with the new President of CNN Jonathan Klein stating Stewart had:
"made a good point about the noise level of these types of shows, which does nothing to illuminate the issues of the day."
Other projects
Stewart wrote: "Naked Pictures of Famous People" a collection of humorous short stories about famous people.  For example his satirical piece on Hitler:
"Hitler: Denial is a powerful thing… I always thought I could stop any time I wanted. "If I could just get Czechoslovakia, that'll be the end of it. I'll be happy then." And then I'd get it and think, well geez, Poland's just up the road a piece and… you know the rest."
He also wrote (with Daily Show staff) America (The Book): A Citizen's Guide to Democracy Inaction  – a satirical look at American's political institutions.
Stewart has also had several acting roles in films. He has also appeared in other TV series, such as The Larry Sanders Shows. He has also hosted the Oscars and the Grammy Awards.
Stewart also launched his own production company 'Bush Boy'. With backing from Comedy Central, it has launched Daily Show spin-offs such as The Colbert Report.
In February 2015, Stewart announced he would be retiring from the Daily Show at the end of the year.
Personal life
Stewart is Jewish by ethnicity but does not follow any religious practices. Politically, he describes himself as mostly Democrat, but more independent and socialist. He married Tracey Lyn McShane in 2000; the couple have two children.
Citation: Pettinger, Tejvan. "Biography of Jon Stewart", Oxford, UK – www.biographyonline.net. Published  11th February 2015. Last updated
Jon Stewart – Beyond Moments of Zen
Jon Stewart – Beyond Moments of Zen at Amazon
America – Teacher's Edition
America – Teacher's Edition at Amazon
Related pages


Famous Americans – Great Americans from the Founding Fathers to modern civil rights activists. Including presidents, authors, musicians, entrepreneurs and businessmen. Featuring Thomas Jefferson, Abraham Lincoln, Madonna, Oprah Winfrey.

Comedians – Some of the great comedians including Charlie Chaplin, Groucho Marx, Peter Sellers, Johnny Carson and John Cleese.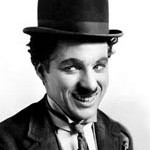 Famous Film Directors – Influential film directors, including Alfred Hitchcock, Charlie Chaplin, Frank Capra, Walt Disney and Orson Wells.