A selection of famous film directors with a brief overview of their career and most influential movies.
Charlie Chaplin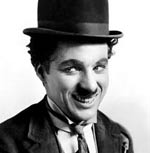 (1889 – 1977) Iconic film actor whose career spanned the birth of movies in the silent era to mainstream colour films. Influential film roles included the films, The Kid (1921) and The Great Dictator (1940)

Frank Capra (1897 – – 1991) – Italian-American film producer, who rose from poverty to make some of the most popular films of the 30s and 40s. Famous films included It Happened One Night (1934) Mr. Smith Goes to Washington (1939), Meet John Doe (1941), It's a Wonderful Life (1946) and State of the Union (1948) His films often captured the triumph of individual over corrupt authority and were known for their 'feel good factor'.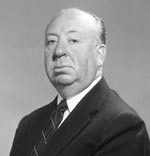 Alfred Hitchcock (1899 – 1980) – English / American film producer. Hitchcock is considered the master film director of the Twentieth Century, producing some of Hollywood's greatest films, such as Psycho (1960), Rear Window (1954), To Catch a Thief (1955) and Birds (1963). Hitchcock was a master of the suspense thriller and depicted innocent men proving their innocence.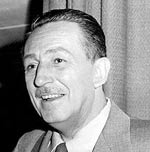 Walt Disney (1901 – 1966) American film producer
and creator of cartoon characters such as Mickey Mouse. Walt Disney pioneered the successful film animation of classic fairy tales, such as Snow White and the Seven Dwarves, Pinocchio (1940) Bambi (1942). Also produced feature-length action films such as 20,000 Leagues Under the Sea (1954).

Orson Welles ( 1915 – 1985) The enigmatic Welles was an actor, theatre director and film producer. His first film Citizen Kane (1941), is widely regarded as the greatest film of all time. Other films he produced included The Magnificent Ambersons in 1942 and Touch of Evil in 1958.

Ingmar Bergman (1918 – 2007) Swedish film director who was highly influential in shaping a new strand of movie addressing issues of faith, death and sex. Famous films include; The Virgin Spring (1960), Through a Glass Darkly (1961), Fanny and Alexander (1983) and The Magician (Ansiktet) (1960).

Federico Fellini (1920 – 1993) Italian film producer known for his neo-realist approach. He won 5 Academy Awards for best foreign-language film. Famous films include; La Strada (1954) La Dolce Vita (1960) 8½ (Otto e Mezzo, 1963) and Juliet of the Spirits (1965).

Stanley Kubrick (1928 – 1999) Unique and groundbreaking film director. Kubrick produced some of the most iconic and controversial films of his generation, including; 2001: A Space Odyssey (1968), The Shining (1980), A Clockwork Orange (1971), Full Metal Jacket (1987), Spartacus (1960) and Dr Strangelove (1964)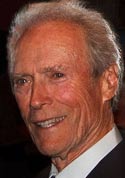 Clint Eastwood (1930 – ) American actor and film director, Eastwood has become symbolic of American film and culture. He has directed award-winning films, such as Unforgiven (1992) and Million Dollar Baby (2004), Mystic River (2003) and Letters from Iwo Jima (2006)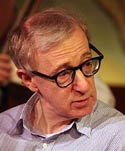 Woody Allen (1935 – ) Actor, director and comedian. Allen has produced several films, many of which star him as the lead actor. Annie Hall (1977), Manhattan (1979), Hannah and Her Sisters (1986), and Midnight in Paris (2011).

Francis Ford Coppola (1939 – ) American film director. Coppola has directed some of the most iconic films in American film. This includes the very successful Godfather trilogy and Apocalypse Now (1979) and the Rainmaker (1997)

Martin Scorcese (1942 – ) American film director, Scorcese has produced some of the most thought-provoking films of his generation, often incorporating themes of guilt and redemption. Films include;  Mean Streets (1973), Taxi Driver (1976), Goodfellas (1990), Gangs of New York (2002) and The Departed (2006)

George Lucas (1944 – ) One of the most financially successful film directors, Lucas developed and produced the highly popular Star Wars series and Indiana Jones series. (Net worth $4.2bn, 2013)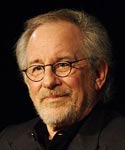 Steven Spielberg (1946 – ) Influential filmmaker who began with popular blockbusters —Jaws (1975), E.T. the Extra-Terrestrial (1982), and Jurassic Park (1993)and has since moved onto 'humanitarian' issues, such as the Holocaust – Schindler's List (1993) and Lincoln (2012)
Michael Moore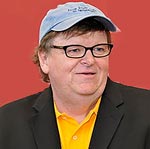 (1954 – ) US film producer and political activist. Michael Moore has produced documentary films criticising the inequalities of capitalism and globalisation. He has also investigated the US health industry (Sicko) and the American attitude to guns (Bowling for Columbine)

Peter Jackson (1961 – ) New Zealand film director best known for his production of the Lord of the Rings trilogy and later the Hobbit – about books written by J.R.R. Tolkien.

Quentin Tarantino (1963 – ) American film director known for unconventional approach to films, he has produced a wide range of films from Pulp Fiction (1994), Inglourious Basterds (2010) and Reservoir Dogs (1992)
Citation: Pettinger, Tejvan. "Famous film directors", Oxford,  UK. www.biographyonline.net, 4th February 2013
Famous Movie Directors
My First Movie: Twenty Celebrated Directors Talk about Their First Film at Amazon
Related pages


Actors – Famous actors, including Alec Guinness, Katherine Hepburn, Audrey Hepburn and Grace Kelly.

Entrepreneurs – Famous entrepreneurs who have set up and created successful businesses, including Henry Ford, Anita Roddick, Steve Jobs and Bill Gates.

Female biographies – A list of 100 famous women from Sappho and Cleopatra to Marilyn Monroe and Angela Merkel.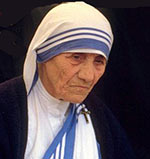 Humanitarians – Famous people who have offered charitable service to others, including Mother Teresa, William Wilberforce, Florence Nightingale and Princess Diana.