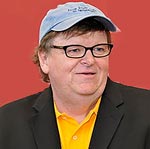 Michael Moore (April 23, 1954 – ) is an American filmmaker. He has produced documentaries critical of – globalisation, multinational companies and the presidencies of George W. Bush and Donald Trump.
Moore was born in Flint, Michigan on 23rd April 1954. His father was an automobile worker at the General Motors factory, which was a major employer of the town.
Moore attended St Paul's Seminary school in Saginaw Michigan and Davison High School. With an interest in politics from an early age, he was elected to the Davison school board at the age of 18, becoming the youngest person to be elected to office in the U.S. Moore was raised a Catholic but is no longer a practising member of the church.
Moore began studying at the University of Michigan-Flint, but dropped out after a year, preferring to concentrate on writing political satire. He helped to found the satirical magazine – The Michigan Voice.
In 1986, he moved to California where he became the editor of Mother Jones – a liberal politics magazine. After four months he was fired for refusing to publish an article (he felt inaccurate) and for also putting a laid-off GM worker on the magazine's cover. Moore sued for wrongful dismissal and gained a settlement out of court for $58,000.
Roger and Me (1989)
With this settlement and remortgaging his home, he began a new project directing a budget film – Roger and Me (1989). It was an investigation into the impact of GM closing down car factories in Michigan and moving the factory to Mexico where wages were lower. The film sought to express anger at the actions of GM and also the economic and social policies of the Reagan government. Criticism of the growing inequality in American society has been a recurring theme of Moore's work.
"Four hundred obscenely wealthy individuals, 400 little Mubaraks — most of whom benefited in some way from the multi-trillion-dollar taxpayer bailout of 2008 — now have more cash, stock and property than the assets of 155 million Americans combined."
– Michael Moore Speech – Wisconsin Capitol in Madison (5 March 2011
The film received favourable reviews, gaining an average score of 8.8/10 on Rotten Tomatoes. The film was criticised by some reviewers for mixing up the timeline for added dramatic effect
The theme of corporate layoffs was further explored in The Big One, which documented firms, such as Nike, laying off workers despite record profits and outsourcing production to Indonesia. In 2013, the film was selected for preservation in the US National film registrar by the Library of Congress for its cultural and historical significance.
Bowling for Columbine
In 2002, Moore investigated the culture of guns in the US. It took as its starting point the Columbine High School massacre of 1999 and the laws and attitude to guns. In one scene he confronted Charlton Heston in his home. A central thesis of the film is how fear-mongering in the American media has created a defensive society with people feeling the need for a gun for added security. Moore also investigated why gun death rates were so much higher in the US than any other country
Gun-related deaths per year
Japan: 39 (0.030/100,000)
Australia: 65 (0.292/100,000)
United Kingdom: 68 (0.109/100,000)
Canada: 165 (0.484/100,000)
France: 255 (0.389/100,000)
Germany: 381 (0.466/100,000)
United States: 11,127 (3.601/100,000)
It was awarded the Anniversary Prize at the 2002 Cannes film festival and was a significant commercial and critical success.
"Guns don't kill people – Americans kill people."
Michael Moore on The Ed Show, MSNBC, March 22, 2012
Fahrenheit 9/11
Fahrenheit 9/11 was an investigation into the aftermath of the 9/11 terrorist attacks, in particular concentrating on the relationship between the Bushes and Osama Bin Laden family. The film was critical of the US media's cheerleading of the 2003 invasion of Iraq, based on inaccurate information. It was awarded the Palme d'Or at the 2004 Cannes film festival and remains the highest grossing documentary – taking $200m worldwide.
Sicko
Sicko was an investigation into the US health care system and the role of major pharmaceutical companies. It was critical of the profit oriented industry which puts profit above good health care. Moore contrasted the American health care system with European models of universal health care. Moore pursued this theme in Where to Invade Next (2015) which was an examination of the benefits of European socialist ideas, such as welfare state and universal health care.
"We are the richest country in the world. We spend more on health care than any other country. Yet we have the worst health care in the Western world. Come on. We can do better than this."
As quoted in Corliss, Richard (19 May 2007). "Sicko is Socko". Time.
Other films produced by Moore include
Capitalism: A Love Story (2009) a look at the events of the 2009 financial crisis
Slacker Uprising – a film aiming to try and increase voting rates, especially amongst young people.
Moore has also written best-selling books, Stupid White Men (2001) and Dude, Where's My Country (2003)
2016 US Presidential election
During the 2016 presidential election, Moore supported the insurgent campaign of Bernie Sanders to the Democratic party nomination. After Sanders had failed to gain the nomination, he switched his support to Hilary Clinton. Before the election, he published a film "Michael Moore in Trumpland" (2016). Based on his home state of Michigan it was an investigation into the appeal of Trump; Moore also sought to portray Clinton as an attractive candidate.
Despite an overwhelming consensus that Donald Trump could never win the presidency, Moore wrote an article in July 2016 stating five reasons why Trump would win.
"Donald J. Trump is going to win in November. This wretched, ignorant, dangerous part-time clown and full time sociopath is going to be our next president. President Trump. Go ahead and say the words, 'cause you'll be saying them for the next four years: "PRESIDENT TRUMP."
"5 Reasons Trump Will Win", MichaelMoore.com (July 21, 2016)
After Trump's victory in the electoral college after the November election. Moore has led calls to resist a Trump presidency. Moore pointed to Trump's loss by nearly 3 million votes in the popular vote and allegations of interference from Russia in the election.
In 2018, he brought out a film 11/9 on the presidency of Donald Trump. It received mixed reviews with some arguing it is hard to satirise or shock when it comes to the Trump presidency.
Citation: Pettinger, Tejvan. "Biography of Michael Moore", Oxford, www.biographyonline.net, 24th Dec. 2016. Last updated 1 November 2019.
Sicko – by Michael Moore
Related pages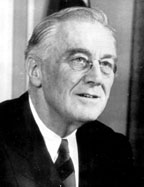 Famous Americans – Great Americans from the Founding Fathers to modern civil rights activists. Including presidents, authors, musicians, entrepreneurs and businessmen.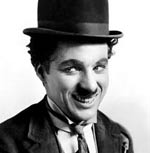 Famous film directors – Great film directors from Charlie Chaplin and Alfred Hitchcock to Steven Spielberg and Peter Jackson.

People who made a stand People who defied unjust laws and supported a particular principle, human right or justice.