A list of 100 famous sporting personalities. These great sportsmen and sportswomen are taken from a variety of sports including football, athletics, cycling, gymnastics, baseball, boxing, cycling and more.
Top 10 Sporting Personalities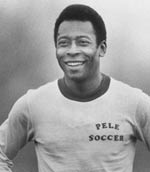 1. Pele (1940 – ) (Brazil, footballer) Winner of three World Cups with Brazil. Pele was the greatest footballer of the century. He scored 1281 goals in 1363 games. Since retirement, Pele has become a global ambassador for sport and is a well-known advocate of overcoming poverty.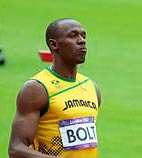 2. Usain Bolt (1986 – ) Jamaica, athletics Usain Bolt smashed the world record for 100m and 200m. Bolt won triple Olympic gold at the 2008, 2012, 2016 Olympics making him one of the most decorated Olympians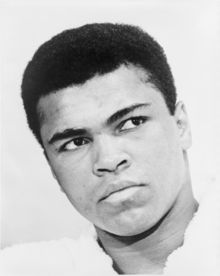 3. Muhammad Ali (1942 – 2016 ) US, boxing Olympic champion and world heavyweight champion of the world. Muhammad Ali dominated the sport with his athletic prowess and formidable personality. His opposition to the Vietnam war made him a controversial figure in his day. But, he became an iconic figure who inspired millions with his deeply held convictions, courage, wit and efforts to unite people.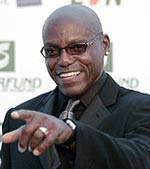 4. Carl Lewis (1961 – ) US, athletics Nine-time Olympic gold medallist, Carl Lewis won gold over three Olympics and was the great star of 1980s track and field.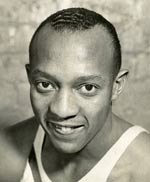 5. Jesse Owens (1913-1980) Jesse Owens won four gold medals at the 1936 Berlin Olympics helping to break Hitler's pride. Despite suffering discrimination in his own country, he remained a great ambassador for the sport.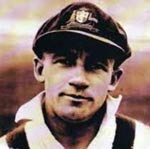 6. Sir Donald Bradman (1908 – 2001) Australia, cricket. Donald Bradman was by far the greatest batsmen the game of cricket has ever produced. Statistically, he was way ahead of any other Test batsmen.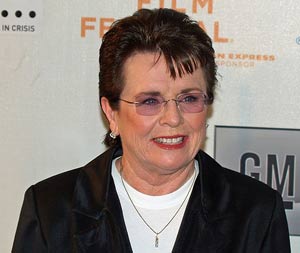 7. Billie Jean King (1943 – ) US, tennis. Billie Jean King won a total of 38 Grand Slam titles. – 12 singles titles. An early advocate of equality for women, she won the famous battle of the sexes against Bobby Riggs in 1973.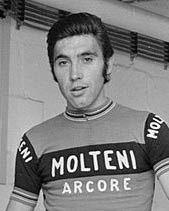 8. Eddy Merckx (1945 – ) Belgium, cycling. Eddy Merckx is the most successful cyclist ever. He dominated the sport winning both classic one-day races and the major three-week tours, including five Tour de France victories.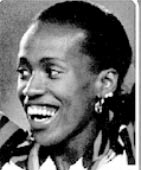 9. Jackie Joyner-Kersee (1962-) US, athletics. One of the most successful female track and field athletes. Won Olympic gold in Heptathlon and Long Jump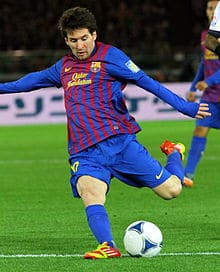 10. Lionel Messi (1987 – ) Argentina, football. One of the most spectacular footballers of the modern game. Messi has led Barcelona FC to unprecedented domestic success and has been voted footballer of the year (FIFA Ballon d'Or) five times.

11. Babe Didrikson Zaharias (1911-1956) (US, athletics, golf) Ground-breaking female athlete who achieved success in basketball, track and field and golf.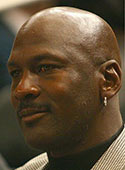 12. Michael Jordan (1963 – ) (US, basketball) 6*NBA champion. considered greatest basketball player.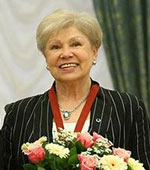 13. Larisa Latynina (1934 – ) (Soviet Union, gymnastics) Between 1956 and 1964 she won 14 individual gymnastic gold medals and 4 team medals a record for a female at the Olympics.


14. Diego Maradona (1960 – ) (Argentina, football) Joint FIFA player of Century with Pele. Won 1986 World Cup with Argentina.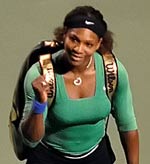 15. Serena Williams (1981 – ) (US, tennis) Most successful female tennis player of all time. She has won 23 single grand slam titles, 16 double titles. Also has won four Olympic gold medals.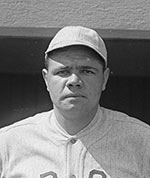 16. Babe Ruth (1895-1948) US, baseball. Set numerous baseball records – was famous for his big hitting. He won many titles with the New York Yankees.
17. Roger Federer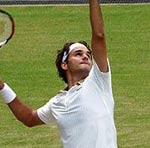 (1981 – ) (Switzerland, tennis) Has won a record-breaking 20 single Grand Slam titles. Held no.1 world ranking for 310 weeks overall. Many consider him to be the greatest tennis player of all time.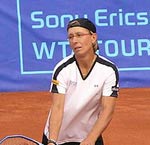 18. Martina Navratilova (1956 – ) (Cz, US, tennis) 18 grand slam titles 31 major doubles titles. 177 titles in total. Navratilova is the most successful tennis player of the open era.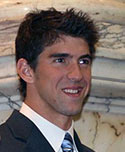 19. Michael Phelps (1985 – ) (US, Swimming) Most decorated Olympian of all time. Won 18 Olympic gold medals, and 22 medals in total.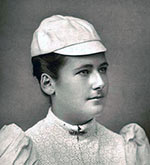 20. Lottie Dod (1871 –  1960) (England, tennis, archery, golf) Five times Wimbledon singles champion. Silver medal archery at 1908 Olympic games. Won British Ladies amateur golf title and played field hockey for English Ladies.

21. Sachin Tendulkar (1973 – ) (India, cricket) Only player to score 30,000 runs in international cricket. Won world cup with India in 2011. Played in 200 Test matches.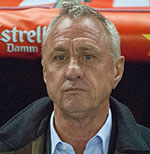 22. Johan Cruyff (1947 – ) (Netherlands, football) – One of Europe's greatest footballers and pioneers of 'total football' a style of playing that mesmerised the public during the 1970s. He led the Netherlands to the final of the 1974 World Cup and was voted best player.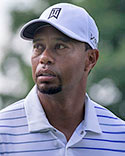 23. Tiger Woods (1975 – ) (US, golf) 14 wins at major championships. Dominated sport during the 2000s. Achieved Career Grand Slam three times.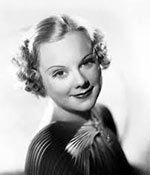 24. Sonja Henie (1912 – 1969) (Norway, figure skating) Henie was a triple Olympic Champion '28, '32 and '36. She was also a ten times World Champion and highest paid Hollywood actress.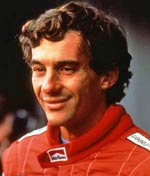 25. Aryton Senna (1960 – 1994) Brazilian motor racing champion. Three times Formula One world champion ('88,'90,'91). Died in a motor racing accident, Bologna, Italy.

26. Nadia Comaneci (1961 – ) (Romania, gymnastics) Winner of three Olympic gold medals at the 1976 Olympics and the first gymnast to gain a perfect score of 6.0

27. Sergei Bubka (1963 – ) (Soviet Union / Ukraine, athletics) Broke the world record for the pole vault on 35 times. Outdoor record was increased from 5.85 in 1984 to 6.14 in 1994. Olympic gold medallist 1988.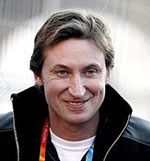 28. Wayne Douglas Gretzky (1961 – ) (Canada, Ice Hockey) Gretzky is considered greatest hockey player of all time. Holds 61 NHL records, including most points scored.

29. Emil Zatopek (1922 – ) (Czechoslovakia, athletics) Won four Olympic gold medals – including an unprecedented three at the 1952 Olympics – 10,000m, 5,000m and marathon.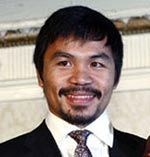 30. Manny Pacquiao (17 Dec. 1978 – ) Filipino World Champion boxer. Pacquiao rose from humble beginnings to one of the greatest boxers – winning ten titles in eight different divisions.

31. Imran Khan (1952 – ) (Pakistan, cricket) Khan was an all rounder and a key member of the Pakistan cricket team from 1971 to 1992. He came back from retirement to lead Pakistan to victory in the World Cup '92.
32. Jackie Robinson

(1919-1974) US baseball. First African-American to play in Major League baseball – breaking the decades old 'color bar' Robinson led the Brooklyn Dodgers to six Pennants and one World Series. Major figure in US civil rights movement.

33. Shane Warne (1969 – ) (Australia, cricket) One of the greatest leg-spin bowlers of all time. Warne took over 1,000 wickets in international cricket and became one of the five 'Cricketers of the Century'.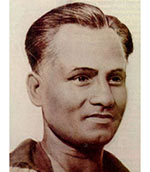 34. Dhyan Chand (1905 – 1979) (India, hockey) Chand is considered the greatest field hockey player of all time. He won three Olympic gold medals with India '28, '32 and '36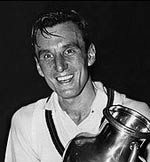 35. Fred Perry (1909 – 1995)  (GB, Tennis) 8 grand slams (in short amateur career). Also was table tennis world champion.

36. Lin Dan (1983 – ) (China, badminton)  Dan is one of the greatest stars of badminton. Double Olympic Champion and Five times World Champion, he became the first player to win the Grand Slam of all major 9 championships.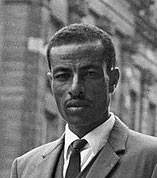 37. Abebe Bikila (1932-1973)  (Ethiopia, athletics) Double Olympic champion at the marathon (1960 and 1964) Won 1960 marathon running barefoot. Was a trailblazer for African distance running.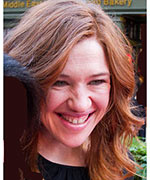 38. Clara Hughes (1972 – Canada, cycling, speed skating) Won 2 Olympic medals at 1996 summer games (cycling) Won Olympic gold at 5,000m speed skating (2006 Winter Olympics).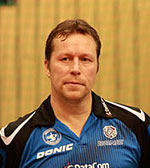 39. Jan-Ove Waldner (1965 – ) (Sweden, table tennis). Waldner has been at the pinnacle of table tennis for over two decades.  He won a medal at every World Championship from 1983 to 2001. Olympic gold medallist in 1992.

40. Bobby Moore (1941 – 1993) – (England, Great Britain, football) Played for England 108 times, captaining England to 1966 World Cup. Considered one of greatest defenders of all time.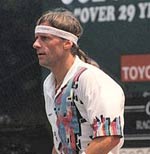 41. Bjorn Borg (1956 – ) (Sweden, tennis) During a relatively short career, he won 11 Grand slam titles. (he won 89% of Grand slam games he participated in – a record today.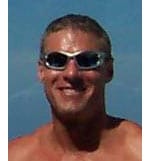 42. Karch Kiraly (1960 – ) (US, volleyball) Triple Olympic gold medallist. Only player to win gold in both beach volleyball and indoor volleyball.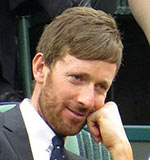 43. Bradley Wiggins (1980 – ) Olympic track cyclist who won six gold medals on the track, before making a rare transition to win the Tour de France. Also Olympic and World time trial champion.


44. Seve Ballesteros (1957 – 2011 ) (Spain, Golf) One of greatest European golfers of all time. He won 90 international tournaments and five majors.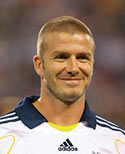 45. David Beckham (1975 – ) (England, football) Won league title in four different countries. 115 appearances for England.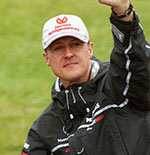 46. Michael Schumacher (1969 – ) (Germany, motor racing) Seven times World Champion holds many Formula One records for most wins and most podium placings.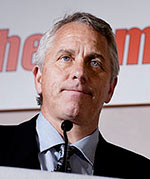 47. Greg Lemond (1961 – ) (US, cycling) Only American to win the Tour de France. Lemond won the Tour three times and also won the world road race championship twice.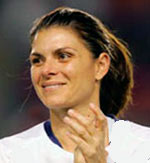 48. Mia Hamm (1972 – ) (US, football) Played 275 games for US women's soccer team, winning two world cups and two Olympic games. Scored 153 international goals and played a role in raising the profile of women's football.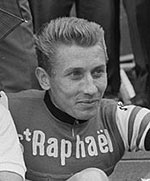 49. Jacques Anquetil (1934 – 1987) (France, cycling) Anquetil won the Tour de France five times, helped by his strong time-trialling ability. Also won the Giro d'Italia and Vuelta Espagne.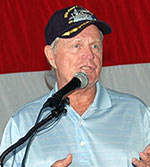 50. Jack Nicklaus (1940 – ) (US, golf) Jack Nicklaus 'The Great Bear' won 18 major championships and was widely considered the greatest golfer of all time. PGA player of the year five times.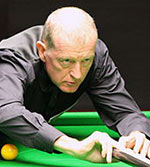 51. Steve Davis (1957 – ) (England, snooker) Davis dominated snooker throughout the 1980s, holding the number one slot from 1983-1989. Seven times world champion.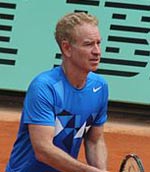 52. John McEnroe (1959 – ) (US, tennis) McEnroe won 9 Grand slam singles titles and 77 career titles. McEnroe was also famous for his on-court antics and rivalries with great players such as Jimmy Connors.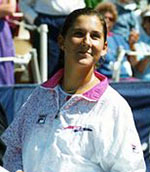 53. Monica Seles (1973 – ) (Yugoslavia / US, tennis) Seles became the youngest winner of the French Open in 1990, aged 16. Won 9 Grand Slam singles titles.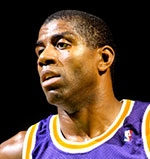 54. Magic Johnson (1959 – ) (US, Basketball) Point Guard for Los Angeles Lakers, Johnson was one of the greatest basketball players winning 5 NBA titles and 3*most valuable player.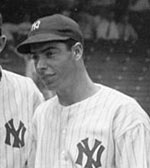 55. Joe DiMaggio (1914 – 1999) (US, baseball) Nine times World Series Champion with the New York Yankees. MLB 56 game hitting streak record.

56. Roger Bannister (1929 – ) (Great Britain, athletics) Roger Bannister achieved sporting fame by becoming the first athlete to run a sub-four minute mile in Oxford, 1954.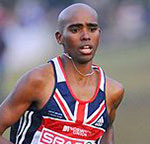 57. Mo Farah (1983 – ) (GB, athletics) 2012 – Olympic champion – Gold at 5000, and 10,000. 2011 – World Championship Gold at 5,000. Silver in 10,000m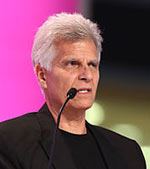 58. Mark Spitz (1950 – ) (US, swimming) Won seven gold medals at the 1972 Olympic games. Also set new world records at seven different distances in the same year.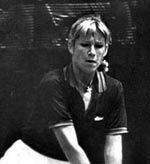 59. Chris Evert (1954 – ) (US, tennis) 18 grand slam single titles. 3 double titles. She had a win % in singles matches of 89.9% – the highest in the open era.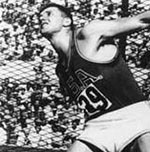 60. Al Oerter (1936 – 2007)  (US, athletics) Four-time Olympic champion in the discus throw. Winning Olympic gold from 1956 to 1968. First to break 200 feet for the discus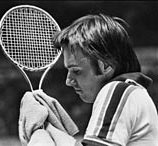 61. Jimmy Connors (1952 – ) (US, tennis) Won eight Grand Slam titles, including three in one year (1974). Connors had the third best win percentage of games played (81.8%) during his career.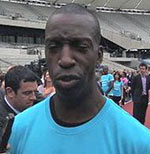 62. Michael Johnson (1967 – ) (US, athletics) Four times Olympic gold medallist at 200m, 400m and 400m relay. Eight times World Champion. Held World record at 200m and 400m.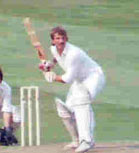 63. Ian Botham (1955 – ) (England, cricket) A great all-rounder. Botham took 383 test wickets and scored 5,200 test runs at an average of 33.4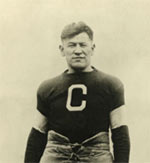 64. Jim Thorpe (1888 – 1953) (US, athletics, American Football, baseball and basketball) One of the greatest all-round sportsmen, Thorpe won Olympic gold in the decathlon and pentathlon (1912). Also had a successful career in the NFL.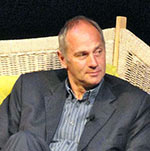 65. Sir Steve Redgrave (1962 – ) (Great Britain, rowing) Won five consecutive Olympic gold medals in rowing (Coxless pair, Coxed pair and Coxed Four). Also won nine world championships.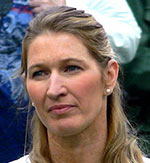 66. Steffi Graf (1969 – ) (Germany, tennis) Graf won 22 Grand Slam singles titles – the highest number in the Open era. Was world number one for a record 377 weeks.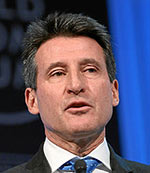 67. Sebastian Coe (1956 – ) (Great Britain, athletics) Double Olympic gold medallist at 1500m in 1980 and 1984. Also chairman of the successful London Olympics of 2012.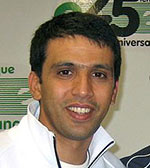 68. Hicham El Guerrouj (1972 – ) (Morocco, athletics) Double Olympic gold medallist in 2004 – at 1500m and 5,000m. Set World Record for the mile at 3.43.13 and 1500m of 3.26.00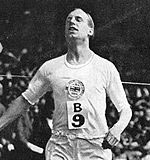 69. Eric Liddell (1902 – 1945)   (Scottish, athletics) Represented Scotland at Rugby Union and GB athletics. Olympic gold medallist at 400m (1924). Dropped out of 100m due to religious beliefs. Life made into film 'Chariots of Fire'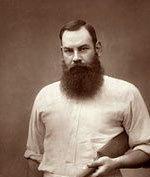 70. W.G. Grace (1848 – 1915 ) (England, cricket) An outstanding all-rounder Grace dominated the game of cricket for decades, captaining England and Gloucestershire.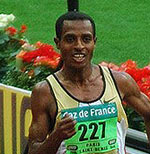 71. Kenenisa Bekele (1982 – ) (Ethiopia, athletics) Triple Olympic gold medallist at 5000m and 1000m. Set new World Record for 5000 metres: 12:37.35 – 10,000 metres: 26:17.53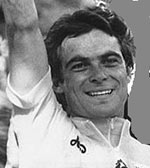 72. Bernard Hinault (1954 – ) (France, cycling) Great all round cyclist. Hinault won the Tour de France five times. Also won Vuelta, Giro and one-day classics, such as Paris-Roubaix.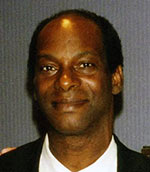 73. Bob Beamon (1946 – ) (US, athletics) Olympic gold in Long jump set in 1968, Mexico. Famous for his record-breaking jump of 1968 8.90 m – which broke the record by 55cm and stood for 22 years.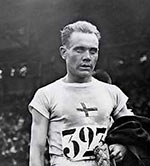 74. Paavo Nurmi (1897 – 1973) ( Finland, athletics) Dominated middle distance running in the 1920s, winning nine Olympic gold medals and setting 22 new world records from 1500m to 20km

75. David Campese (1962 – ) (Australia, Rugby Union) One of the most entertaining rugby players of all time. Holds the record for most international tries (64) and won World Cup of 1991 with Australia.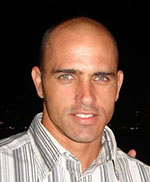 76. Kelly Slater (1972 – ) (US, Surfing) ASP World Tour Champion 11 times. The most successful surfer of all time, also known for his style and prowess.

77. Haile Gebreselassie (1973 – ) (Ethiopia, athletics) 2* Olympic gold in 10,000m. Held world record for the marathon for 3 years with 2.03.59.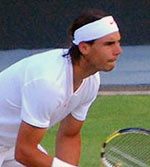 78. Rafael Nadal (1986 – ) (Spain, tennis) Nadal has won 14 Grand Slam single titles and Olympic gold in 2008. Win rate of 83%, 2nd highest in open era.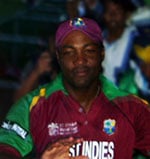 79. Brian Lara (1969 – ) (West Indies, cricket) Lara scored nearly 12,000 Test runs, including setting a new world record high score of 400*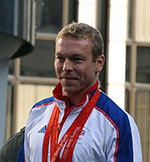 80. Chris Hoy (1976 – ) (Great Britain, cycling) Six-times Olympic gold medallist over three Olympics, including 1km time trial, Sprint, Team Sprint and Keirin.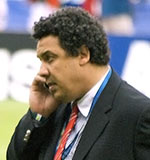 81. Serge Blanco (1958 – ) (France, Rugby Union) Played 93 times for France as winger, known for his flair and try scoring ability.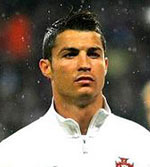 82. Cristiano Ronaldo (1985 – ) (Portugal, football) Rated one of the greatest football players of all time. He has achieved unprecedented club success with Manchester United and Real Madrid. Has played 118 times for Portugal

83. Sir Gary Sobers (1936 – ) (West Indies, cricket) One of greatest all-rounders in the game.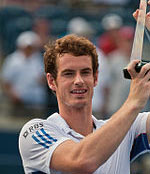 84. Andy Murray (1987 – ) (Scotland, Great Britain, tennis) Olympic gold medallist 2012, First British winner of Wimbledon since Fred Perry.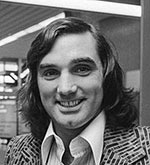 85. George Best (1946 – 2005 ) (Northern Ireland, football) Mercurial genius considered one of greatest natural talents. Played for Manchester United 1963-74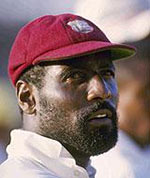 86. Sir Viv Richards (1952 – ) (West Indies, cricket) Considered one of the greatest batsmen of all time. He captained West Indies during their period of dominance in the 1970s and 80s.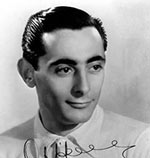 87. Fausto Coppi (1919 – 1960) (Italy, cycling) The dominant cyclist before and after WWII. Coppi won the Giro d'Italia five times and the Tour de France twice. Also excelled in one-day classics, such as Milan San Remo (*3) and World championship *2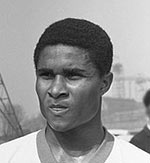 88. Eusebio (1942 – 2014 ) ( Portugal, football) One of the greatest forward players in football, Eusebio had a unique strike rate of 749 goals in 745 matches. Represented Benfica and Portugal.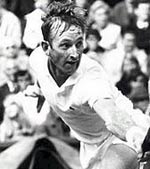 89. Rod Laver (1938 – ) (Australia, tennis) Laver won 11 grand slams including winning all the four Grand Slams (in 1962 and 1969)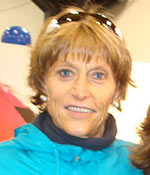 90. Grete Waitz (1953 – 2011 ) (Norway, athletics) First women to run the marathon under two and half hours. Won nine NY marathons and five gold medals at the World Cross Country Championships.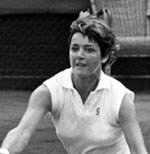 91. Margaret Smith Court (1942 – ) Australian tennis player. Won 24 Grand slam titles. Won all four Grand slams in 1970.

92. Tegla Laroupe (1973 – ) (Kenya, athletics) Held world record for the marathon and won five world championships at the half-marathon.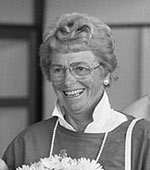 93. Fanny Blankers-Koen (1918-2004) (Netherlands, athletics) In 1948 Olympics won four gold medals at 100m, 200m, 80m hurdles and 4*100m relay.

94. Asbel Kiprop (1989 – ) (Kenya, athletics) Double world champion and Olympic champion (2008) in 1500m.

95. Lewis Hamilton (1985 – ) (GB, motor racing) Double World Champion 2008, 2014. 33 Formula One wins in total.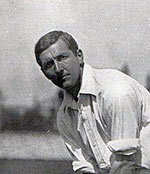 96. C.B.Fry (1872 – 1956) (England, cricket, football) Represented England at football and cricket. Also played in F.A. Cup final. Scored 30,000 first-class cricket runs.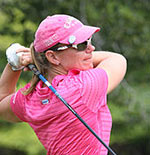 97. Annika Sörenstam (1970 – ) (Sweden, golf) Most successful female golfer. Sorenstam has won 72 official LPGA titles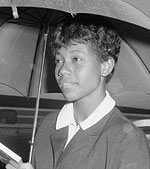 98. Wilma Rudolph ( 1940 – 1994) (US, track and field)  Rudolph won three Olympic gold at the 1960 Olympics at the 100m, 200m and 4*100m relay. She helped to elevate women's track to a major presence in the United States.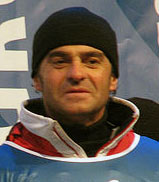 99. Alberta Tomba (1966 – ) (Italy, skiing) Tomba was the dominant skier of the 1980s and 90s. Three times Olympic gold medallist and two times World Champion.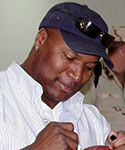 100. Bo Jackson (1962 – ) (US, Baseball and American Football) Played American Football for Los Angeles Raiders and later baseball for MLB teams. He was the only person to be picked in All Star team for both sports.
Citation: Pettinger, Tejvan. "Famous Sporting Personalities", Oxford, UK. www.biographyonline.net, 4th February 2015. Updated 26 June 2019.
Related pages
Over 50 famous female athletes who have made contributions to tennis, football, cycling, athletics, gymnastics, golf and swimming.
External links
Suggest sporting personality below.
Other famous sporting personalities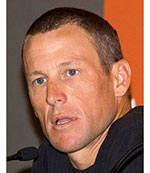 Lance Armstrong (1971 – ) (US, cycling) Armstrong dominated cycling through the early 2000s, winning 7 consecutive Tour de France wins (99-05). But, in 2012 was stripped of wins due to drug use.

Paula Radcliffe (1973 – ) (Great Britain, athletics) Current holder of women's marathon record time. Gold in marathon world championship 2005.

Jose Mourinho (1963 – ) (Portugal, football) Football manager who has achieved success with clubs in Portugal (Porto), Italy (Inter Milan), Spain (Real Madrid) and England (Chelsea).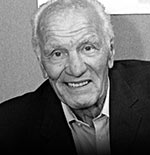 Henry Cooper (1934 – 2011) (Great Britain, boxing) Commonwealth and European heavyweight Champion. Unsuccessfully challenged Muhammad Ali for world title. Very popular boxer.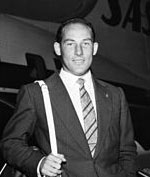 Stirling Moss (1929 – ) (Great Britain, motor racing) 16 wins in Formula One – described as greatest driver never to win the World Championship.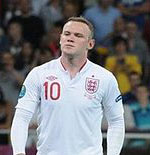 Wayne Rooney (1985 – ) (England, football) Represented England over 100 times. With Manchester United has won Premier League five times and European Championship once.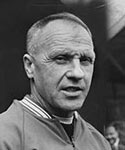 Bill Shankly (1913 – 1981) ( – Great Britain, football) Managed Liverpool FC 1959- 1974 leading the club to three First Division championships and one UEFA cup.

Alex Ferguson (1941 – ) (Scotland, football) Scottish football manager who achieved unprecedented success with Aberdeen and Manchester United. During 26 years at Manchester he won 38 trophies.