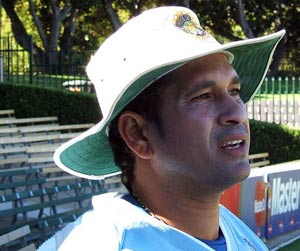 Tendulkar was born on 24 April 1973 into a Rajapur Saraswat Brahmin family in Bombay. He made an impact in cricket from a very early age, displaying a prodigious talent. By the age of 15, he had made his first-class debut. He made his test debut against Pakistan, aged only 16.
Sachin Tendulkar has played a key role in Indian test cricket ever since his debut at an early age in 1992. A child cricket prodigy who has lived up to his early promise. He is one of the most decorated players in the history of cricket. After his retirement from the game in 2013, he was awarded Bharat Ratna, India's highest civilian award – the youngest person to receive this award.
Tendulkar is the only player to score over 30,000 runs in international cricket. He scored a total of 34,357 runs in 664 international cricket matches. He is also the only player to score one hundred international hundreds and the first player to score a double hundred in limited overs cricket.
He has played many flawless innings and led India to many notable victories, not least over arch rivals and the number one test side – Australia in 2008. Standing only 5 ft 5 in (1.65 m) Tendulkar has often been called 'The Little master' – or even God of Cricket. He has a wonderful technique and can score runs with great fluency and style. He has minimal movement and can play a wide range of shots.
Sometimes Tendulkar has been criticised for making runs against easy opposition and not rising to the big occasion. But, that criticism is not entirely fair and Tendulkar has recently made some key hundreds in the most testing of situations.
Sachin Tendulkar was the first non-Yorkshireman born player to play for the county. It was a key moment for Yorkshire CC. Unfortunately, it was not an unreserved success as his dominant form deserted him.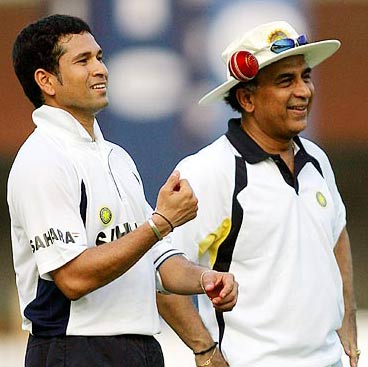 He was also the first player to pass 10,000 runs in limited overs cricket. At the start of 2013, he had accumulated a record 18,000 ODI runs, giving him over 34,000 runs at international level – a record that could stand for a long time.
In India, Sachin Tendulkar is one of the most famous persons in the country. He receives a tremendous amount of adulation and attention. He is admired not just for his cricket, but his image of being a good son of India. He has a modest approach to life, being a quiet family man, and he still visits Indian temples. He is a devotee of the Hindu Guru, Sathya Sai Baba of Puttaparthi. Tendulkar is widely seen as a great role model.
Citation: Pettinger, Tejvan. "Biography of Sachin Tendulkar", Oxford, UK. www.biographyonline.net, Published 12th Jan. 2010. Last updated 20 February 2018.
Sachin Tendulkar – autobiography
Sachin Tendulkar autobiography  at Amazon
Related Cricketers
Sir Gary Sobers

Freddie Flintoff

Monty Panesar
Related pages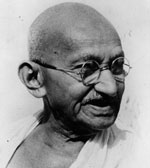 Famous Indians – A list of Indian men and women throughout the ages. Categories include politicians, scientists, sports people, spiritual figures and cultural figures. Includes Mahatma Gandhi, Akbar, Swami Vivekananda and Indira Gandhi.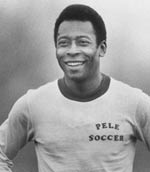 100 Famous sporting personalities – 100 Famous sporting personalities, including Muhammad Ali, Nadia Comaneci, Pele and Jesse Owens.