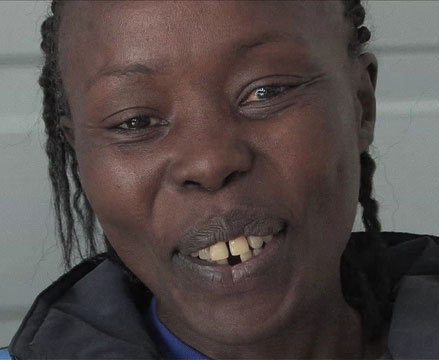 Tegla Loroupe (9 May 1973 – ) is a Kenyan long-distance track and road runner. She was the first African woman to win the New York City Marathon and has held many world records – from 20km to the marathon. She now devotes much of her time to humanitarian and peace activities, through her Tegla Loroupe Peace Foundation.
Early Life Tegla Loroupe
Tegla Loroupe was born in Kutomwony in the West Pokot District of Keyna – situated in the Rift Valley, north of Nairobi. Tegla grew up with 24 siblings; her father had four wives. She spent her childhood working in the fields and looking after younger brothers and sisters. From an early age, Loroupe was given a nickname – Chametia. It means "the one who never gets annoyed." – reflecting her cheerful personality.
At the age of seven, she started to go to school – which involved a barefoot run of ten kilometres every morning. It was at school that her first talent for running was spotted. These early races were normally held over a distance of 800 or 1500 metres. However, with the exception of her mother and older sister, she received little support for her dream to become a runner. At one point, her father banned her from running saying it was not ladylike. Loroupe was expected to concentrate on more utilitarian tasks such as looking after her siblings. Loroupe became dismayed at the obstacles placed in front of her. At one point, she even considered becoming a nun.
"At this point, I was so fed up with men," Ms. Loroupe said, "I thought of becoming a nun." (NYT)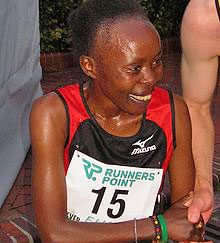 However, Loroupe persisted and continued her running. Ever the peacemaker, she also later made peace with her father. Although she wryly commented "Of course we're friends now," she said. "When you're successful, everyone wants to be your friend."
"He said he was sorry that he was close to destroying my career," Loroupe said. "I told him I was lucky that I had a strong mind, and I didn't listen to him."
Initially, the Kenyan athletics federation were not too impressed with Loroupe – she was considered too frail. However, after winning a prestigious cross country race in 1988, this changed. She was nominated for the junior world championships, and at her first attempt (1989) she finished 28th. This enabled her to focus on running full time.
In 1994, Loroupe ran her first major marathon in New York and won. She was the first African woman to win the New York Marathon. As a consequence, she became an important sporting role model. Kenya, at last, had a female runner to rank alongside its talented male athletes. After this initial success, Tegla Loroupe went on to win many major marathons around the world.
Between 1997 and 1999, she won three consecutive world half marathon Championships. In the World Championships, she won bronze in the 10,000m in both 1995 and 1999.
During the 2000 Summer Olympics in Sydney, Loroupe was tipped to be a hot favourite. However, on the eve of the race, she suffered from food poisoning. Despite being weakened by the illness, she managed to complete both the marathon in 13th place and the 10,000m in fifth place. Loroupe late stated that she started the marathon out of a sense of duty to all the people looking up to her as a role model in Kenya.
Between 19 April 1998 – 30 September 2001, Loroupe held the world record for the marathon. She initially set a time of 2:20:47 in the 1998 Rotterdam marathon. In 1999, she broke her own record, setting a time of 2:20:43 in the Berlin marathon. She has also held world records at one hour, 20, 25 and 30 kilometres.
The marathon proved to be Loroupe's most successful distance. She won the marathons of Rotterdam three times between 1997 and 1999, New York in 1994 and 1995, Berlin in 1999, London and Rome in 2000 and Lausanne in 2002.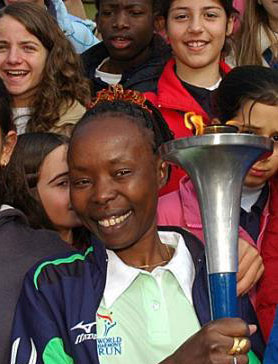 In 2003, Loroupe found the Tegla Loroupe Peace Foundation and has been an active advocate for peace. She has been successful in bringing members of warring tribes together. In 2006, she founded the 10km Peace Race, which included 2,000 warriors from six different tribes. Loroupe said the motivation for the race was to use her fame to help bring about greater harmony.
"I grew up in a pastoral environment where life was really hard because of the local conflicts between the tribes and people stealing cattle. All of this on top of conditions that were hard to start with", she said, "I was lucky. I had talent and was able to make a success out of running and I felt that I wanted to give things back to the community I grew up in."
The race has become an important and significant athletic event. Loroupe's work in promoting peace has been praised by many. Beatrice Karanja, a regional media officer for Oxfam said.
"Tegla is doing brilliant work, absolutely brilliant work," She's given these warriors options. She hasn't just gone in there and told them to stop. She's given them hope for things they can do."
In 2006, she was named a United Nations Ambassador of Sport. She is also a member of the 'Champions for Peace' a group of athletes seeking to use the power of sport to bring about peace. Loroupe has also sought to advance the opportunities of Kenyan women. She is a role model and has helped many women widen their horizons and enter new fields such as running.
'Right now, we have a lot of women running, more than before. For me, I had to fight the federation. Still now, I have to and I don't why. But at least now there are chances for other women. It makes me proud. That is very positive. I'm happy about that." (NYT)
Tegla Loroupe is single and has not married. She splits her time between Detmold, Germany, Kenya and travelling around the world for her various humanitarian initiatives.
Citation: Pettinger, Tejvan. "Biography Tegla Loroupe", Oxford, www.biographyonline.net. Published 1 March 2013. Last updated 6 February 2018.
Women in Sports: 50 Fearless Athletes Who Played to Win
Women in Sports: 50 Fearless Athletes Who Played to Win at Amazon
Tegla Loroupe Achievements
2002 Lausanne marathon – 1st
2000 Kenyan National Championships, 10,000 meters, 1st
2000 London Marathon, 1st
1999 Half-Marathon World Championships, 1st
1999 Berlin Marathon, 1st
1999 World Championships, 10,000 meters, 3rd
1998 New York City, 3rd
1998 Half-Marathon World Championships, 1st
1998 Rotterdam Marathon, 1st
1998 Goodwill Games, 10,000 meters, 1st
1997 New York City Marathon, 7th
1997 Half-Marathon World Championships, 1st
1997 Rotterdam Marathon, 1st
1996 New York City Marathon, 7th
1996 Boston Marathon, 2nd
1996 Olympic Games, 10,000 meters, 6th
1995 World Championships, 10,000 meters, 3rd
1995 New York City Marathon, 1st
1995 Boston Marathon, 9th
1994 New York City Marathon, 1st
1993 World Championships, 10,000 meters, 4th
 Related pages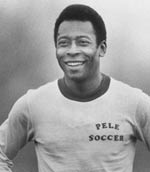 100 Famous sporting personalities – 100 Famous sporting personalities, including Muhammad Ali, Nadia Comaneci, Pele and Jesse Owens.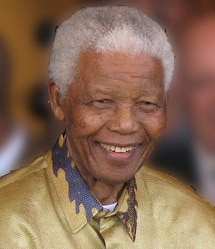 Famous Africans – A list of famous Africans. Includes Nelson Mandela, F.W. De Klerk, Haile Selassie, Archbishop Desmond Tutu, Anwar Sadat, Kofi Annan and Wangari Maathai.
External links