Ayrton Senna da Silva (March 21, 1960 – May 1, 1994), better known as Ayrton Senna, was a Brazilian Formula One driver who won the world championship three times, in 1988, 1990 and in 1991. He is widely regarded as one of the greatest and most skilful drivers of all time.
He died in 1994, at the peak of his motor racing career in a tragic accident at Imola, San Marino.
"The harder I push, the more I find within myself. I am always looking for the next step, a different world to go into, areas where I have not been before. It's lonely driving a Grand Prix car, but very absorbing. I have experienced new sensations, and I want more. That is my excitement, my motivation."
– Ayrton Senna
Senna was born in Sao Paulo, Brazil to a wealthy family, who supported his aspiration to race. He began driving karts at an early age. His earliest recorded race was a fun go-kart race, aged four. He drew a lot for pole position and won his race. Aged 17, he won the South American Kart Championship.
In the early 1980s, he moved to England to further his motor racing career. In 1981, he won the British Formula Ford 1600 championship. It was around this time that he settled on his mothers' maiden name of Senna – rather than the much more common de Silva, which was his father's name.
In 1982, he made further progress, winning the European and British Formula Ford 2000. With a growing reputation as a skilled driver, he received testing from various Formula One Teams, such as Williams and McLaren, but because of intense competition, his first Formula One Team was Toleman, who Senna drove for in 1984.
Despite not having the best technical car, Senna achieved his first Formula One points, and impressed with his driving skill, especially in the wet.
In 1982 Senna won two European championships; the European and the British Formula Ford 2000. After testing with Williams, McLaren, Brabham and Toleman, he got a place within the Toleman team for the 1984 Formula One season.
By 1988, he had joined Alain Prost at McLaren- Honda – one of the top Formula One teams. That season the two drivers dominated the Formula One campaign – the two winning 15 out of 16 races. Senna was able to claim his first world championship at the age of 28. He went on to repeat this ultimate prize. Amidst a great rivalry with Alain Prost, Senna won the world championships in 1990 and 1991. As McLaren slipped behind Williams-Renault, he could only finish 4th in 1992, and 2nd in 1993
In 1994, he signed a contract with Williams in 1994. He expressed reservations about his new car and the new rules for Formula One, he said:
"It's going to be a season with lots of accidents, and I'll risk saying that we'll be lucky if something really serious doesn't happen."
In the first two races of the season, he gained pole position, but for different reasons failed to finish.
The third race of the season was to be held at Imola, San Marino. Senna said, his campaign would start here – leaving him to win the 14 out of the remaining 16 races. However, the weekend was marred by accidents and tragedy. Firstly, in the practise round on Friday, his compatriot, Rubens Barrichello was badly injured in an accident – when his Jordan car flipped over, smashing into a fence. On the next day, Saturday Austrian rookie driver Roland Ratzenberger was killed when he smashed into a concrete wall. Senna had only recently met Ratzenberger, but he was emotionally affected. Senna went to see the scene of the accident and climbed over the medical fence to see the crash site. Senna spent his final morning meeting with fellow drivers and considering how to best improve driver safety for Formula One.
On the 7th lap, Senna suffered a fatal crash. On the high-speed Tamburello corner on, the car left the track at around 205 mph (330 km/h), hitting the concrete retaining wall at around 135 mph (217 km/h). Although he was rushed to hospital, he was declared dead on arrival.
His death was a great shock to the world of sport, and to Brazil in particular. It is estimated three million people lined the streets of Sao Paulo for the return of his body – a record gathering for any memorial.
"I'm very privileged. I've always had a very good life. But everything that I've gotten out of life was obtained through dedication and a tremendous desire to achieve my goals…a great desire for victory, meaning victory in life, not as a driver. To all of you who have experienced this or are searching now, let me say that whoever you may be in your life, whether you're at the highest or most modest level, you must show great strength and determination and do everything with love and a deep belief in God. One day, you'll achieve your aim and you'll be successful." [youtube int]
Senna was a devout Catholic and regularly read the Bible. His grave bears the epitaph "Nada pode me separar do amor de Deus," which means "Nothing can separate me from the love of God". He donated many millions of dollars to poor people in Brazil, and shortly before his death created the Ayrton Senna Institute, dedicated to helping disadvantaged people in Brazil. Senna inspired millions across the globe because of his skill and dedication to his sport. He seemed to live life to the full and always sought to stretch himself to his limits.
"On a given day, a given circumstance, you think you have a limit. And you then go for this limit and you touch this limit, and you think, 'Okay, this is the limit.' As soon as you touch this limit, something happens and you suddenly can go a little bit further. With your mind power, your determination, your instinct, and the experience as well, you can fly very high."
Citation: Pettinger, Tejvan. "Biography of Ayrton Senna", Oxford, UK. www.biographyonline.net, 29th Jan. 2013. Last updated 28 Feb 2018.
Ayrton Senna – McLaren
Ayrton Senna – McLaren at Amazon
Related pages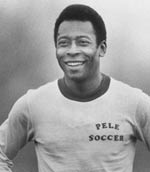 100 Famous sporting personalities – 100 Famous sporting personalities, including Muhammad Ali, Nadia Comaneci, Pele and Jesse Owens.

People who made a difference. Men and women who made a positive contribution to the world – in the fields of politics, literature, music, activism and spirituality.
Courageous people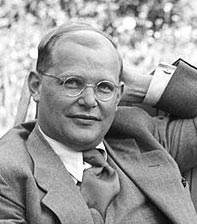 – People who have overcome difficult circumstances and difficult odds. Includes Joan of Arc, Galileo, Harriet Tubman, Socrates, Malala Yousafzai.