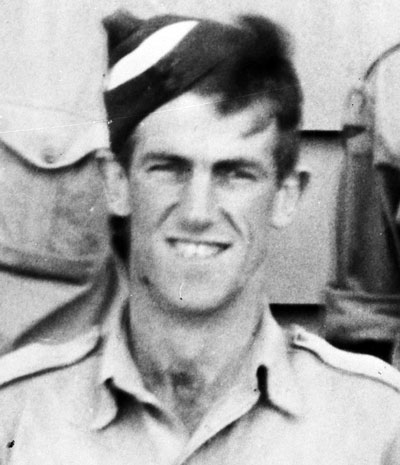 Sir Edmund Hillary, along with Sherpa Tenzing was the first person to climb Mount Everest – the world's highest peak – in May 1953. The news was released on the morning of Queen Elizabeth II's coronation.
In his diary many years, Tenzing said Hillary reached the top of Mount Everest first, though there was no competitive feeling between the two. FOr many years they kept a pact that they did not reveal who was 'first' They climbed with a sense of oneness and friendship. Hillary had made a determined effort to become friendly with Tenzing and the two became life-long friends, though ironically when they met never talked about the Everest expedition, only their families
"After the expedition, Tenzing and I spent quite a lot of time together, but we never, ever, talked about the climb up Everest. I don't know why." (NYT)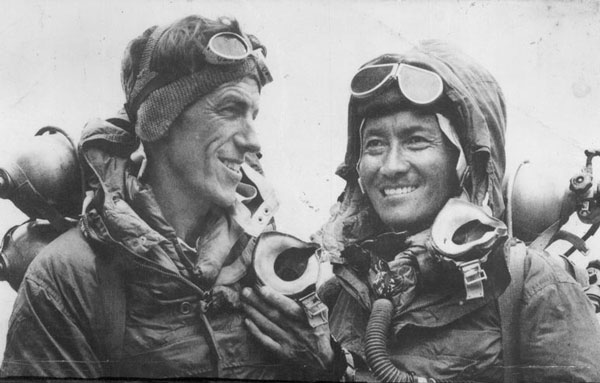 On top of Mount Everest, Hillary went to shake the hand of Tenzing, and Tenzing responded by warmly embracing him. They spent 15 minutes at the summit. Hillary took photos of Tenzing and down the mountain. There are no photos of Hillary at the summit as he wasn't sure Tenzing had ever used a camera. Describing his experience of reaching the summit, Hillary said
"I felt a quiet glow of satisfaction spread through my body — a satisfaction less vociferous but more powerful than I had ever felt on a mountain top before."
Before the Second World War, Hillary had said to a friend that "I will climb Mount Everest" – but at the time, there was uncertainty over whether it was possible. For many decades climbers had dreamt of scaling the world's highest peak, but many had died in their failed attempt to reach it. Hillary later said, he was very lucky to be able to complete his dream. Describing the view from the top he said
"The whole world around us lay spread out like a giant relief map… "I am a lucky man. I have had a dream and it has come true, and that is not a thing that happens often to men." (NY Times)
On the 1953 British expedition, there were 350 porters, 20 sherpas and ten climbers. From these ten climbers, there were three teams of two who would be chosen to go from the final camp to the summit. The first pair to make an attempt on the summit were Tom Bourdillon and Charles Evans. But, they were forced back only 101 metres short of the summit on 26 May. Three days later Hillary and Tenzing made their successful climb.
In 1960, Hillary organised the expedition which led to the first successful ascent of Everest without oxygen. Griffith Pugh climbed to the top after spending many months acclimatising at altitude.
During the 1960 expedition, Hillary also investigated the legend of the 'abominable snowman' or great yeti. Hillary found rational explanations for the feared legend.
South pole. In 1958, Hillary reached the south pole as part of the Commonwealth-Trans-Antarctic Expedition. They reached the south pole by motor vehicles and were the first cross-land expedition since Amundsen and Scott pre-WWI.
North Pole. In 1985, he flew to the North Pole with a party that included Neil Armstrong (first man on the moon), Steve Fossett — (first man to fly a balloon around the world) — and Patrick Morrow — (the first person to climb the highest peaks of all seven continents) It made Edmund Hillary the first person to attain the 'Three Poles Challenge" – Everest, North pole, south pole.
Source of the Ganges – In 1977, he took an expedition from the mouht of the Ganges, to its source in the Himalays.
Climbing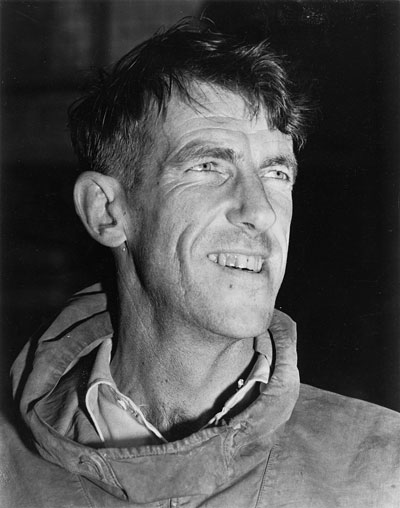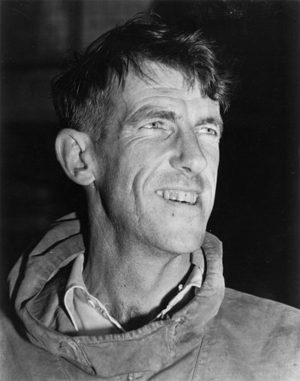 Hillary's first experience of climbing mountains came in 1935, when aged 16, he went on a school trip to Mount Ruapehu. This trigged a life-long love of high mountains.
Hillary didn't like using the term 'conquer' mountains. He felt it was better to describe as completing the ascent. After climbing Everest, like the Sherpa tradition, he was grateful to the mountain for allowing a successful ascent.
"It's not the mountain we conquer, but ourselves."
In New Zealand, he spent three days looking after young women Ruth Adams, who slipped 20m and broke her arm. Hillary dug an ice cave until a rescue mission could be launched. Hillary believed in the importance of safe and forceful climbing.
"I've always hated the danger part of climbing, and it's great to come down again because it's safe,"
After climbing Everest, Hillary thought no one would ever want to do it again. The opposite happened with many thousands now ascending on routes made easier with steps. He has criticised the commercialisation of climbing Mount Everest and feels it is not like the mountaineering of old
Personal life
As a youngster, he had great insecurity about his physique. His physical training teacher looked at him with contempt. Hillary said, "I developed a feeling of inferiority about my physique which has remained with me to this day, not about what [it] could achieve but a solid conviction about how appalling I looked." However, a late growth spurt and realisation he was stronger than others when climbing helped to boost his esteem.
After his successful climb of Everest, Hillary devoted much of his time to the Himalayan Trust which built schools, hospitals and airstrips in Nepal. Hillary later received honourary citizenship for Nepal in recognition of his lifelong love of the country.
After dropping out of college he became a beekeeper. The business was started by his father and his mother was known for breeding 'Queen bees' During a working day he could be stung several times by bees. After looking after bees in the summer, he concentrated on climbing in the winter.
For a time, he followed a spiritual group called "Radiant Living" this was the forerunner of new age movements, with an emphasis on vegetarian diet, eating fruit and veg, physical exercise and positive attitude. Hillary became a teacher for the group a short while.
For a time Hillary was a pacifist – influenced by the Radiant Living movement. He initially applied to join NZ air force in 1939 but withdrew his application because of pacifist beliefs. By 1943, he had lost his pacifism and joined the RNZAF for the remainder of the war.
Hillary did not follow a particular religion, but he had an interest in all main religions, especially Hinduism and Tibetan Buddhism of Nepal and India.
"I have no particular religious beliefs at all, but I am interested in all religions… I think that we have to learn to choose our own path, to make our own way, and in many ways, to overcome our own problems."
A couple of months after climbing Everest, he became engaged to Louise Mary Rose – who was 11 years younger. She was 23, he was 34. He was so nervous about proposing, he asked his future mother-in-law to do it on his behalf. He later said the marriage was 'the most sensible action that I have ever taken'
His first wife Louise, tragically died in a plane crash in 1975, along with his daughter Belinda. They were travelling in Nepal to help Hillary build a hospital.
Hillary died on 11 January 2008, at the age of 88, He died of heart failure at Auckland City Hospital. Most of the ashes were scattered in the Hauraki Gulf in Auckland, while some were sent to a Nepalese monastery near Mount Everest.
Awards
After Everest, Hillary received innumerable awards and praise by the media, including a knighthood. He found the attention difficult and when seeing a big crowd appear for his return to Auckland, he commented to a friend "Gosh this is going a bit far"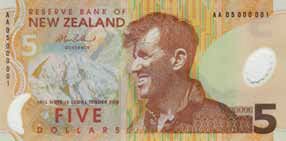 In 1992, he became the first living Kiwi to be featured on a banknote. Hillary insisted that the mountains in the background be of NZ mountains rather than Everest. And when being told of the honour he wryly remarked – does this mean I have to be respectable for the rest of my life?
He was named by Time Magazine as one of the 100 most influential people of the twentieth century.
Citation: Pettinger, Tejvan. "Facts about Sir Edmund Hillary", Oxford, UK. www.biographyonline.net, published 9 April 2020.
High Adventure – Edmund Hillary
High Adventure – Edmund Hillary at Amazon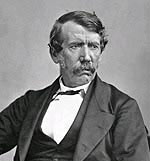 Famous Adventurers – Famous adventurers and explorers, including Christopher Colombus, Marco Polo, Roald Amundsen and Neil Armstrong.
Famous firsts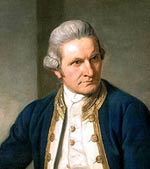 – Notable achievements and experiences which were achieved for the first time