Dorothea Dix (1802 – 1887) American nurse and activist for the mentally insane. During the civil war, she served as the Superintendent of Army Nurses treating both Union and Confederate forces. She used her influence to campaign for humane mental asylums for the insane.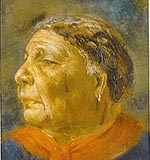 Mary Seacole (1805 – 1881) – Born in Jamaica, Seacole took an active role in offering support to wounded soldiers in the Crimean War. She was of mixed race, both Scottish and Jamaican parents.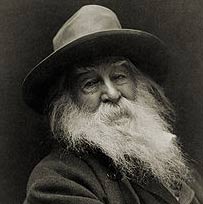 Walt Whitman (1818 – 1890) Whitman is best known as a ground-breaking American poet. During the American civil-war, he also served as a nurse treating many severely injured men in field hospitals. During the course of the war, Whitman estimated in visited over 100,000 men in 600 hospitals. Whitman wrote that his nursing experience was "the greatest privilege and satisfaction . . . and, of course, the most profound lesson of my life." His poem 'The Wound Dresser' is a passionate celebration of the role of nursing.

Mary Todd Lincoln (1818 – 1882) Wife of Abraham Lincoln, Mary Todd served as a volunteer nurse in the Union hospitals during the civil war.

Florence Nightingale (1820 – 1910) British nurse. By serving in the Crimean war, Florence Nightingale was instrumental in changing the role and perception of the nursing profession. Her dedicated service won widespread admiration and led to a significant improvement in the treatment of wounded soldiers.

Clara Barton (1821-1912) – A nurse in the American civil war, Clara Barton helped improve treatment of wounded soldiers. After working with the international Red Cross in Europe, she returned to the US where she set up the American Red Cross.

Mary Eliza Mahoney (1845 – 1926) The first African American to study and work as a professionally trained nurse in the United States, graduating in 1879. In 1908, she founded the National Association of Colored Graduate Nurses (NACGN) which helped reduce racial discrimination in nursing.

Elizabeth Grace Neill (1846 – 1926) New Zealand nurse who successfully lobbied for nurses to be registered and meet certain standards, especially midwives.

Martha Jane Canary 'Calamity Jane' (1852 – 1903) She was an American frontierswoman who worked with Wild Bill Hilcock as a professional scout. Living a colourful life, which was often embellished, she was known for impromptu nursing services for those injured in the Wild West gun battles.

Edith Cavell (1865 – 1915): During her life, she was recognized as a nursing pioneer of modern nursing methods, where she worked in Belgium. During the First World War, she continued to serve as a nurse after the fall of Belgium to the German occupation. She assisted Allied prisoners of war to escape and was executed for her actions.

Lillian Wald (1867 – 1940) American nurse, humanitarian and social activist. She helped to found American community nursing and was also a founder of National Association for the Advancement of Colored People (NAACP). She also founded the Henry Street Settlement offering free social services in Manhattan.

Margaret Sanger (1879-1966) – Through her work as a nurse in New York's Lower east side in 1912, Margaret Sanger worked hard to improve birth control practice to prevent unwanted pregnancies. This groundbreaking shift in attitude led to the foundation of the American Birth Control League. Sanger is credited with playing a leading role in the acceptance of contraception.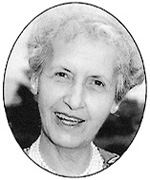 Florence Guinness Blake (1907 – 1983) Nurse who made significant contributions to the nursing of children and infants. She wrote The Child, His Parents and the Nurse (1954) which promoted family-centred nursing care.
Citation: Pettinger, Tejvan. "Famous Nurses", Oxford, UK www.biographyonline.net, 11th Feb 2015. Updated 1 March 2018.
Related pages

Female biographies – A list of 100 famous women from Sappho and Cleopatra to Marilyn Monroe and Angela Merkel.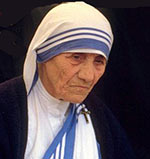 Humanitarians – Famous people who have offered charitable service to others, including Mother Teresa, William Wilberforce, Florence Nightingale and Princess Diana.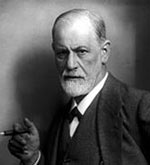 Famous doctors – famous doctors from Hippocrates to the first female doctors and pioneers in the use of new treatments.

People who made a difference in health care – the doctors, nurses, research scientists, nutritionists. and those who brought in new medicine and techniques which helped save millions of lives.