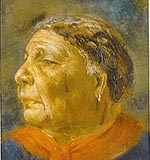 Mary Seacole (1805 – 1881) was a Jamaican nurse who became well known in the Victorian period for her nursing efforts during the Crimean War. Though she was much respected by officers whom she treated during the war, after her death, her fame diminished, though in recent years she has become better known.
"I have witnessed her devotion and her courage … and I trust that England will never forget one who has nursed her sick, who sought out her wounded to aid and succour them and who performed the last offices for some of her illustrious dead."
– William Howard Russell – Preface to Autobiography of Mary Seacole
Short Bio of Mary Seacole
Seacole was born in Kingston, Jamaica in 1805. She was of mixed race birth. Her father was a Scottish officer in the British army and her mother a free Jamaican Creole.
As a child, the young Mary was fascinated with medicine, and from her mother, she began learning many traditional Caribbean and African medicines. Mary gained a wide knowledge in treating endemic illnesses such as yellow fever.
With the help of a 'kind patroness' (local elderly, rich lady) Mary achieved a good education and trained as a nurse.
In 1821, she visited London for a year and was exposed to some of the racial prejudices of the time. In the Caribbean, slavery was still legal until it was partly abolished in 1834 and fully abolished in 1838. The Victorians had a diverse range of attitudes to racial issues. Some, like those campaigning to abolish slavery, believed in the equality of races, others sought to prove the Negro race were scientifically inferior. Mary undoubtedly experienced a range of different attitudes, especially when seeking employment as an official nurse in the Crimean War. However, Mary did notice that because her skin colour was lighter brown (being of mixed race stock) she was subject to less racism.
In one experience, in 1852, Mary was travelling between Panama and the United States when she spent time in the company of American traders. After leaving a dinner she records hearing an American say of her "God bless the best yaller woman he ever made" However, Mary was incensed as he later went on to say that "if we could bleach her by any means we would […] and thus make her acceptable in any company as she deserves to be"
Mary responded in her autobiography by saying:
"I must say that I don't appreciate your friend's kind wishes with respect to my complexion. If it had been as dark as a nigger's, I should have been just as happy and useful, and as much respected by those whose respect I value: and as to his offer of bleaching me, I should, even if it were practicable, decline it without any thanks."
It was a reflection of the racist attitudes of the time, but, Mary was always proud of her mixed race origin.
Seacole married Edwin Horatio Hamilton Seacole in November 1936. Unfortunately, the marriage lasted only eight years, as her husband died in October 1844. Her mother died shortly later, plunging her into a period of grief. It was a difficult period for Mary as the year previous her boarding house had burnt down. However, through her resilience and hard work as a nurse, she became widely known and respected amongst the European military visitors to Jamaica. She was active in dealing with an outbreak of cholera in 1850, at a time when there were few treatments for cholera.
In 1854, Mary heard about an appeal in the Times newspaper for nurses to aid wounded soldiers in the Crimean War. Mary felt a call to go to London and apply to be of service. However, despite letters of recommendation from doctors in the Caribbean, she was turned down by the War Office and the medical department headed by Florence Nightingale. Mary was bitterly disappointed by the rejection, saying:
"Doubts and suspicions rose in my heart for the first and last time, thank Heaven. Was it possible that American prejudices against colour had some root here? Did these ladies shrink from accepting my aid because my blood flowed beneath a somewhat duskier skin than theirs?"
However, undeterred by the seeming racial and class prejudices of those in charge, Mary determined to travel to the Crimea using her own funds.
On reaching the Crimea she visited the Nightingale's hospital in Scutari, but her offer of help was again refused. Mary then went to a British bridgehead at Balaclava. Here, lacking proper building materials, she managed to build a British hotel on the main British supply road on the way to the siege of Sevastopol.
Seacole began running a thriving hotel selling food, drink and clothes to British officers and meeting medical problems. Mary also travelled to visit injured troops on the front lines. She recounted some of her experiences of war in her autobiography:
"..This was my first experience of actual battle and I felt that strange excitement which I do not remember on future occasions, coupled with an earnest longing to see more of warfare, and to share in its hazards. It was not long before my wish was gratified…"
"…few nights passed without some fighting in the trenches; and very often the news of the morning would be that one or other of those I knew had fallen.

These tidings often saddened me, and when I awoke in the night and heard the thunder of the guns fiercer than usual, I have quite dreaded the dawn which might usher in bad news…"
She became known as "Mother Seacole" and her presence was greatly welcomed by injured troops. Reports suggested she was able to address many injuries and illness' with all manner of cures. On one occasion she dislocated her right shoulder when visiting troops under fire.
She describes her own motivation in treating the injured soldiers.
"….and the grateful words and smile which rewarded me for binding up a wound or giving a cooling drink was a pleasure worth risking life for at any time."
According to Lady Alicia Blackwood, Seacole had "… personally spared no pains and no exertion to visit the field of woe, and minister with her own hands such things as could comfort or alleviate the suffering of those around her; freely giving to such as could not pay …"
On 30 March 1856, a peace treaty was signed between the Allies and Russia. Mary had gained a great reputation, but her activities had left her poor. However, on hearing about Mary's financial plight, back in London a fund was set up to collect money. Many prominent people contributed to the Mary Seacole fund including Major General Lord Rokeby and later Prince Edward and the Duke of Wellington.
In 1857, she published an autobiography, focusing mainly on her period in the Crimea. She then returned to Jamaica where she continued to work as a nurse
In 1870, Seacole returned to London, she even became a personal masseuse to the Princess of Wales. She died in 1881 in Paddington, London.
Mary Seacole and Florence Nightingale
Both were women who overcame obstacles to help serve injured soldiers and improve the standards of medical care and nursing.
The biographer Mark Bostridge has published evidence in his book Florence Nightingale. The Woman and Her Legend that Florence Nightingale did appreciate the work of Mary Seacole and was an anonymous contributor to the Mary Seacole Fund.
Citation: Pettinger, Tejvan. "Biography of Mary Seacole", Oxford, UK www.biographyonline.net, Published 25 Jan 2010. Last updated 12 February 2019.
Mary Seacole
Wonderful Adventures of Mrs Seacole in Many Lands at Amazon
Related
Related Pages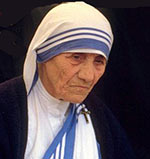 Humanitarians – Famous people who have offered charitable service to others, including Mother Teresa, William Wilberforce, Florence Nightingale and Princess Diana.

Famous Black People. A list of inspirational black men and women. Including Martin Luther King, Nelson Mandela, Oprah Winfrey, Barack Obama, Desmond Tutu, Mohammad Ali, Harriet Tubman and Rosa Parks.

Famous Nurses – Other famous nurses including Dorothy Dix, Florence Nightingale, Walt Whitman and Edith Cavell.