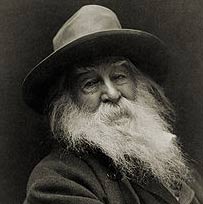 Walt Whitman (1819 – 1892) American poet who linked the Transcendentalist poets with the more realistic style of the Twentieth Century. Whitman Magnus opus was Leaves of Grass, a groundbreaking new style of poetry.
Short bio Walt Whitman
Walt Whitman was born in West Hills, Long Island, US on May 31, 1819. He was the second child in a family of eleven. His parents were Walter Whitman, a housebuilder, and Louisa Van Velsor. Whitman grew up in the Brooklyn district of New York and Long Island. At the age of twelve, Whitman began learning to work as a printer. It was around this time that he discovered a great passion for literature. Largely self-taught, he read voraciously, including works by the great classic writers – Homer, Dante, Shakespeare, and the Bible. After a devastating fire in the printing district of New York, Whitman was left without a job, But, in 1836, at the age of 17, he began his career as a teacher in the one-room school houses of Long Island. He continued to teach until 1841 when he turned to journalism as a full-time career. He founded a weekly newspaper, Long-Islander, and later edited a number of Brooklyn and New York papers. In 1848, Whitman left the Brooklyn Daily Eagle to become editor of the New Orleans Crescent. In New Orleans, he became witness to the practice of slavery in the city and was repulsed by what he saw. Whitman opposed the extension of slavery, though did not always support the abolitionists, over concerns about their commitment to democracy. He closely followed politics throughout his life.
He returned to Brooklyn in the fall of 1848, where he founded a "free soil" newspaper, the Brooklyn Freeman. As well as journalism, Whitman became absorbed in poetry, writing a unique and distinctive style. In 1855, he finished his seminal work 'Leaves of Grass', which consisted of twelve sections.
I celebrate myself, and sing myself,
And what I assume you shall assume,
For every atom belonging to me as good belongs to you.
– Leaves of Grass, Walt Whitman
He published the volume himself and sent a copy to Ralph Waldo Emerson in July of 1855. Emerson was one of America's leading writers and free thinkers. He was astonished by the unique style of Whitman.
"I am not blind to the worth of the wonderful gift of "Leaves of Grass." I find it the most extraordinary piece of wit and wisdom that America has yet contributed. I am very happy in reading it, as great power makes us happy."
– Ralph Waldo Emerson to Walt Whitman 1855.
He praised the volume extensively, and this helped Whitman gain greater recognition. In 1856, he released a second edition, containing thirty-three poems, a letter from Emerson praising the first edition, and a long open letter by Whitman in response. During his subsequent career, Whitman continued to refine the volume, publishing several more editions of the book.
At the outbreak of the Civil War, Whitman wrote "Beat! Beat! Drums!" a patriotic poem and rally call for the North. During the war, he wrote freelance journalism and visited the wounded around New York hospitals. In 1862, he traveled to Washington, D.C. to care for his brother who had been wounded in the war. Overcome by the suffering of the many wounded in Washington, Whitman decided to stay and work in the hospitals. His war time experiences left a profound mark on Whitman. He wrote
…I dress the perforated shoulder, the foot with the bullet-wound, Cleanse the one with a gnawing and putrid gangrene, so sickening, so offensive, While the attendant stands behind aside me holding the tray and pail…
– Walt Whitman, The Wound Dresser
However, despite his first hand witness of human suffering, Whitman's poetry always contained all range of human emotions. He also wrote of joy and the unending capacity of the human spirit.
"O the joy of that vast elemental sympathy which only the human soul is capable of generating and emitting in steady and limitless floods."
– Walt Whitman, A Song of Joys
Whitman stayed in the city for eleven years. He took a job as a clerk for the Department of the Interior, which ended when the Secretary of the Interior, James Harlan, discovered that Whitman was the author of Leaves of Grass, which Harlan found offensive. Harlan fired the poet.
Whitman struggled to support himself through most of his life. In Washington he lived on a clerk's salary and modest royalties, and spent any excess money, including gifts from friends, to buy supplies for the patients he nursed. He had also been sending money to his widowed mother and an invalid brother. From time to time, writers both in the states and in England sent him "purses" of money so that he could get by.
Walt Whitman was heavily influenced by Deism – a belief in God without needing an organised religion. In his writings, he suggested that all religions were valid, but he himself did not adhere to one particular creed. This underlying oneness of the Universe is a recurrent theme of Whitman's poetry.
"Come said the Muse,
Sing me a song no poet yet has chanted,
Sing me the universal.
In this broad earth of ours,
Amid the measureless grossness and the slag,
Enclosed and safe within its central heart,
Nestles the seed perfection."
– Song of the Universal, Walt Whitman
In the early 1870s, Whitman settled in Camden, where he had come to visit his dying mother at his brother's house. However, after suffering a stroke, Whitman found it impossible to return to Washington. He stayed with his brother until the 1882 publication of Leaves of Grass gave Whitman enough money to buy a home in Camden. In the simple two-story clapboard house, Whitman spent his declining years working on additions and revisions to a new edition of the book and preparing his final volume of poems and prose, Good-Bye, My Fancy (1891). After his death on March 26, 1892, Whitman was buried in a tomb he designed and had built on a lot in Harleigh Cemetery.
Citation: Pettinger, Tejvan. "Biography of Walt Whitman", Oxford, UK. www.biographyonline.net, 22nd Jan. 2010. Last updated 10 February 2018.
The Complete Works of Walt Whitman
Whitman Illuminated: Song of Myself
Related pages
Writers and authors

 – Famous authors such as J.R.R. Tolkien, William Shakespeare, J.K. Rowling, Jane Austen, Leo Tolstoy, John Steinbeck and Ernest Hemingway.

Famous Americans – Great Americans from the Founding Fathers to modern civil rights activists. Including presidents, authors, musicians, entrepreneurs and businessmen. Featuring Thomas Jefferson, Abraham Lincoln, Madonna, Oprah Winfrey.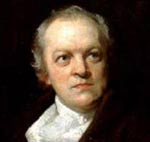 Poets – The great poets. Including; William Blake, Emily Dickinson, John Keats, Homer, Milton, Virgil, Rumi, Rabindranath Tagore.
Related