A list of famous saints and mystics from different religious and spiritual traditions.
Christian Saints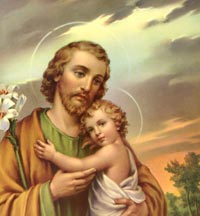 St Joseph (c 30BC – c 18AD) the father of Jesus Christ. St Joseph is the patron saint of workers. St Joseph was made the patron saint and protector of the Catholic Church by Pope Pius IX in 1870,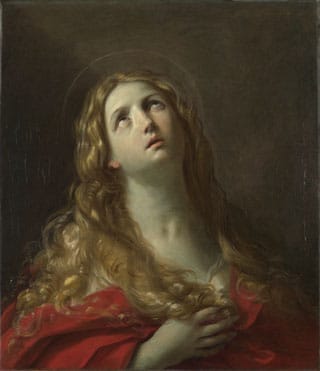 Mary Magdalene (c.0 AD – unknown) One of the most important women in the Bible. Many conflicting legends and traditions surround Mary Magdalene. But, the New Testament suggests she was healed from inner turmoil by Jesus and became one of his most devoted disciples. At Jesus' crucifixion, Mary Magdalene was there.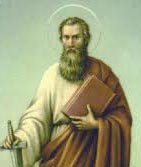 St Paul (c.5 – c. 67) Paul the Apostle was a key figure in the spread of early Christianity. Originally, Saul of Tarsus, he tried to destroy Christianity. But, on the road to Damascus, he had a conversion and became committed to spreading the Gospel of Jesus Christ. Roughly half of the New Testament is attributed to St Paul.
St Augustine of Hippo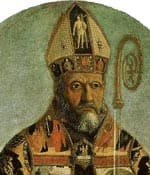 (354-430) Augustine was born near Hippo (modern-day Algeria). He became an influential bishop and Christian writer. He is considered an important Father of the Church and an influential figure in Western philosophy and Christianity.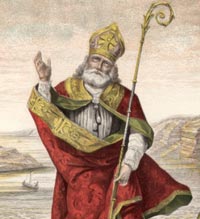 St Patrick (387 – c.460) the patron saint of Ireland. He was taken to Ireland from Wales as a slave, but escaped and became a noted Christian missionary. Later tales attributed miraculous powers to St Patrick. He is recognised as the first Primate of All Ireland.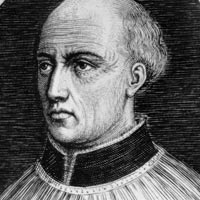 Thomas Beckett (1118 – 1170) A close confidant of Henry II. However, when he was made Archbishop of Canterbury, he frequently upheld the importance of the church, rather than the King. Henry II became infuriated with Beckett, who was later murdered by followers of the King.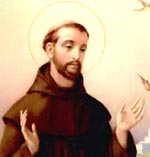 St Francis of Assisi (1182 – 1226) born to a wealthy merchant family in the town of Assisi, Italy, St Francis underwent a religious conversion after coming back from a military campaign. He devoted his life to poverty, chastity and living the truth of the Gospels. He gained the authority to establish a new order of monks – The Franciscans. He is said to have received the Stigmata – becoming the first recorded person to experience the same wounds of Jesus Christ.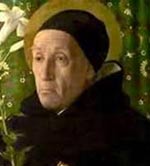 Meister Eckhart (1260 – 1327) a Germany mystic, theologian and philosopher. Eckhart became a popular preacher for his practical philosophy which stressed the inherent divinity of every human soul.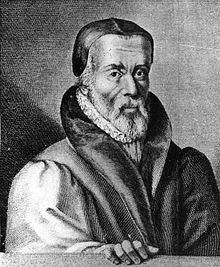 William Tyndale (1494 – 1536 ) was one of the first persons to print the Bible in English. He worked on translating the Bible into English even when it was deemed to be an illegal act. He was executed for blasphemy after years of avoiding capture.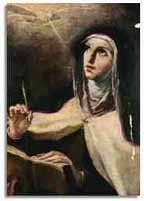 St Teresa of Avila (1515 – 1582) A Spanish mystic, St Teresa was noted for her piety and devotion. She had a range of mystical experiences, and inspired by these reformed the Carmelite order and left a legacy of poetry and spiritual instruction.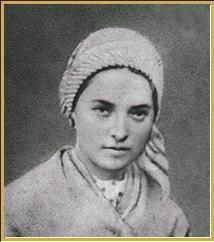 Bernadette Soubirous (1844 – 1879) as a young 14 year old girl, Bernadette experienced several visions of the Virgin Mary in a grotto in Lourdes. Despite initial disbelief, her modesty, humility and truthfulness helped Lourdes became a place of pilgrimage. She was later canonized.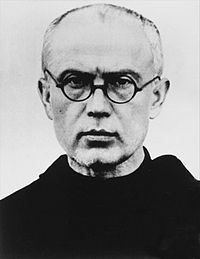 Maximilian Kolbe (1894-1941 ) was a Franciscan priest who encouraged devotion to Mary and was committed to praying for those hostile to the Church. In 1941, he was arrested for sheltering Jews and sent to Auschwitz. He volunteered to take the place of a man condemned to death.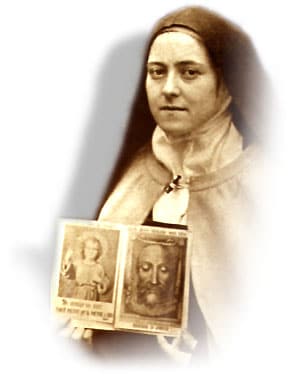 St Therese of Lisieux (1873 – 1897) from an early age, St Therese had a strong religious yearning. She sought permission from the Pope to enter the Carmelite order early. She wrote a book expressing a simple philosophy of love. Her 'little way'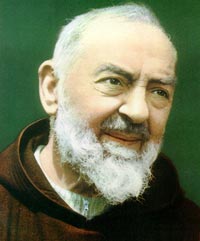 St Padre Pio (1887 –1968) A Capuchin priest. He is venerated as a priest in the Catholic church. He is said to have borne the stigmata of Christ.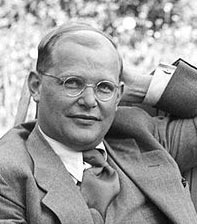 Dietrich Bonhoeffer (1906 – 1945 ) was a Lutheran Pastor who was an influential critic of Hitler and Nazism. He was arrested in 1943 for conspiring against the Nazi regime and was executed in 1945. His theology and writings remain influential today.

Simone Weil (1909 – 1943) French philosopher, anarchist and mystic. She experienced mystical experiences, which gave her a newfound interest in Christianity and spirituality. She was close to Roman Catholicism but also loved other religious traditions.

Mother Teresa (1910 – 1997) Devoted her life to the care and service of the poor. A true devotee of Christ who inspired others to change their attitude to the poor. She was made a saint in 2016 by the Catholic Church and Pope Francis.

Pope John Paul II ( 1920 – 2005) One of the most influential spiritual leaders of the Twentieth Century, Pope John Paul travelled widely helping to share a message of religious values in the modern world. He helped the Catholic Church to work more closely together with other religions.
Hindu Saints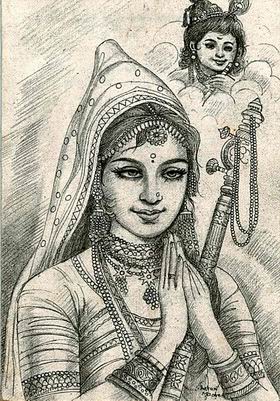 Mirabai (c. 1498 – c. 1557) A Hindu saint who left a legacy of devotional bhajans dedicated to Lord Krishna. Mirabai was forced to marry a rich prince. But, her heart was always for Krishna, and despite cruelty from her family, she continued to sing the praises of Lord Krishna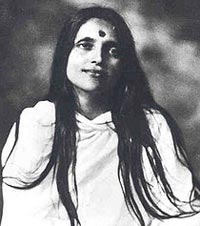 Anandamayi Ma (1896 – 1982) A Hindu saint from Bengal many followers and observers found her to be often in a divinely intoxicated state. Healing and other miracles have been attributed to her.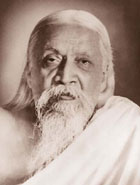 Sri Aurobindo (1872 – 1950 ) A spiritual Teacher, philosopher and poet. He was a former revolutionary activist who gave up politics to devote himself to spirituality. In Pondicherry, he attracted disciples inspired by his spiritual presence and philosophy.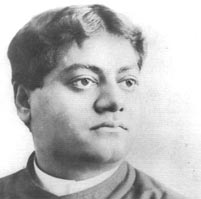 Swami Vivekananda (1863 – 1902 ) a direct disciple of Sri Ramakrishna, Vivekananda helped spread Ramakrishna's message and mission to the West. It was Vivekananda who proved the revelation of the World Parliament of Religions in 1893, speaking of the unity of world religions.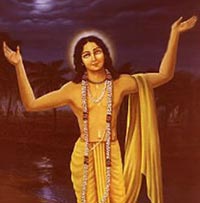 Sri Chaitanya (1486–1534) A devotee of Lord Krishna, his followers saw him as an incarnation of Vishnu. Sri Chaitanya gave up his academic position and spent his life wandering in divine ecstasy and singing devotional bhajans.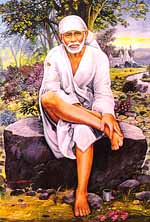 Sai Baba of Shirdi (c 1860-1918 ) Sai Baba of Shirdi was an Indian Guru, fakir and saint. He was widely venerated by Muslims and Hindus alike, who saw Sai Baba as a saintly, holy figure.
Buddhist Saints

Buddha (c 560BC – c 460BC) Siddhartha the Buddha was a privileged prince who gave up his palatial life to become a wandering ascetic. After realising nirvana he spent the remainder of his life teaching and taking disciples.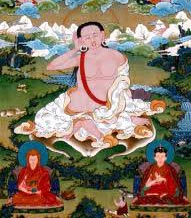 Milarepa (c. 1052 – c. 1133) A Tibetan yogi. Milarepa underwent extreme austerities at the behest of his Guru. His devotion and discipline enabled him to be liberated and gain spiritual powers.

Dalai Lama (14th) (1950 – ) The leader of Tibetans both politically and spiritually. The Dalai Lama has practised non-violent opposition to Chinese rule, whilst maintaining Buddhist principles of compassion and forgiveness.
Sufi Saints

Rumi (1207 – 1273) Rumi was a Sufi mystic and poet. Born near modern day Afghanistan, he settled in modern day Turkey. Rumi's poetry speaks of the Divine romance between seeker and God.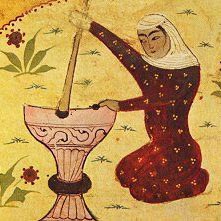 Rabia Basri (717–801) A female Muslim saint. Her poetry sets down her philosophy of 'Divine Love'. She spent her days and nights in prayer and meditation.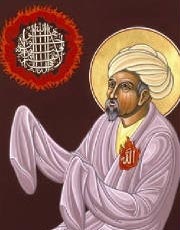 Mansoor Al-Hallaj (858 – 922) A Sufi mystic who preached a radical gospel and philosophy to everyone. He experienced mystical trances and exclaimed 'I am the Truth' – trying to convey the Divine essence of man. He was sentenced to death for blasphemy, but during a prolonged execution, he retained his equanimity and faith.
Judaism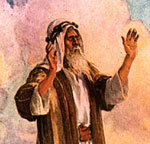 Moses (1391 BC – 1271 BC) Moses was a key figure in Jewish history, who led the Jewish people from slavery in Egypt across the Red Sea to the promised land. On Mount Sinai, he wrote down the Ten Commandments.

Baal Shem Tov (1698–1760) Polish Jewish mystic. Founder of Hasidic Judaism. Baal Shem taught the importance of immanent spiritual experience and rejected some of the more legalistic aspects of Judaism.
Sikh Saints

Guru Nanak (1469 – 1539) Indian spiritual teacher who founded the Sikh religion. Guru Nanak was the first of the 10 Sikh Gurus. He travelled widely disseminating a spiritual teaching of God in everyone. He was loved by both Hindu and Muslim followers. He sought to promote religious tolerance and understanding.
Jain Saints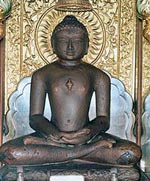 Mahavira (540 BCE–468 BCE) Mahavira was considered the twenty-fourth and last Tirthankara (great teacher) of Jainism. Like the Buddha, he lived a privileged life, until at the age of 30 he left home to practise austerities. Gaining enlightenment he spent many years teaching the Jain religion, before attaining his final nirvana and liberation.
Citation: Pettinger, Tejvan. "Famous Saints", Oxford, UK – www.biographyonline.net. Published 12 July 2014. Last updated 1 October 2018.
Related pages

Spiritual figures – Famous saints, mystics and religious figures. Including Jesus Christ, The Buddha, Lord Krishna, St Teresa of Avila.
The Illustrated World Encyclopedia of Saints