Some of the great Olympic runners from sprinters to middle distance and marathon runners.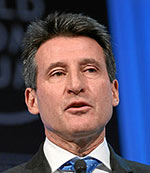 Sebastian Coe (1956 – ) (Great Britain, athletics) Double Olympic gold medallist at 1500m in 1980 and 1984. Also chairman of the successful London Olympics of 2012. In 2015 became President of the IAAF, amidst dificult circumstances of doping problems in the sport.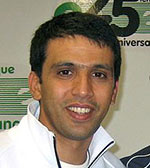 Hicham El Guerrouj (1972 – ) (Morocco, athletics) Double Olympic gold medallist in 2004 – at 1500m and 5,000m. Set World Record for mile at 3.43.13 and 1500m of 3.26.00.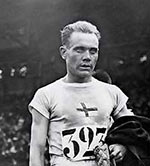 Paavo Nurmi (1897 – 1973) ( Finland, athletics) Nurmi dominated middle distance running in 1920s, winning nine Olympic gold medals and setting 22 new world records from the distance of 1500m to 20km.
Grete Waitz (1953 – 2011 ) (Norway, athletics) First women to run the marathon under two and half hours. Waitz won nine NY marathons and five gold medals at the World Cross Country championships. Waitz won silver in the inaugural female Olympic marathon of 1984. She won gold at the inaugural World Championship marathon in 1983. Read On…