This is a list of 100 people who have changed the world. This list is not a judgement about who is 'best'.
People who changed the world

1. Jesus Christ (circa 5 BCE – 30 CE) Spiritual Teacher, central figure of Christianity
2. Thomas Jefferson

(1743 – 1826) American President 1801 – 1809, principle author of Declaration of Independence
3. Mikhail Gorbachev

(1931 – ) Leader of Soviet Union 1985 – 1991, oversaw transition from Communism in Eastern Europe.
4. Lord Buddha

(circa 563 BCE – 483 BCE) Spiritual teacher and founder of Buddhism
5. Winston Churchill

(1874 – 1965) Prime Minister of Great Britain during Second World War
6. William Shakespeare

(1564 – 1616) English poet and playwright

7. Muhammad (570 – 632) Founder of Islam
8. Martin Luther King

(1929 – 1968) Civil Rights leader
9. Abraham Lincoln

(1809 – 1865) American President during civil war, helped end slavery

10. Nelson Mandela (1918 – 2013) Anti-apartheid leader, first President of democratic South Africa in 1994
Citation: Pettinger, Tejvan. "People who changed the world", Oxford, www.biographyonline.net, First published 2008. Last updated 2! November 2016
Related pages

Books that changed the world: Important books which influenced and changed society and the world. Including The Republic, The Iliad, The Communist Manifesto and The King James Bible

Inspirational people: People who made a difference in a positive way and left the world a better place

Women who changed the world: Famous women who changed the world, including Sappho, Marie Curie, Queen Victoria, and Catherine the Great

Quotes that changed the world: Inspiring quotes that changed the world from some of the world's leading minds, including Einstein, Buddha, Darwin, and Galileo

Ideas that changed the world: Scientific, political, religious and technological ideas that transformed the world, including democracy, feminism, human rights and relativity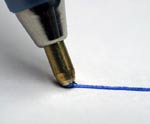 Inventions that changed the world: Famous inventions that made a great difference to the progress of the world, including aluminium, the telephone and the printing press
Related
Book of 100 Most Influential People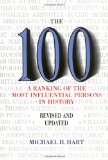 Books about people who changed the World
Related pages on events that changed the world
Other lists of people who changed the world
Note: It is hard to select a 'top 100'. It is also even harder to rank people in terms of influence. I agree there could easily be a different order and ranking. But, hopefully, this will be of help for researching some of the famous people who have made a big difference to the world.