(A list of inspirational children and young people who have made a positive difference in the world.
These young people, from a diversity of different backgrounds, have helped to change the world in a positive way. They stand as examples of courage and integrity.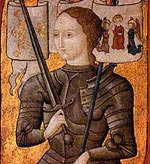 Joan of Arc (1412–1431) Aged just 16, Joan of Arc made an unlikely journey to speak with the Dauphin of France. Impressed with something inside this young peasant girl, the Dauphin of France was inspired to renew the fight with the English, defeating them at Orleans, as Joan had predicted. She was executed aged just 19, but her predictions of France gaining freedom proved correct.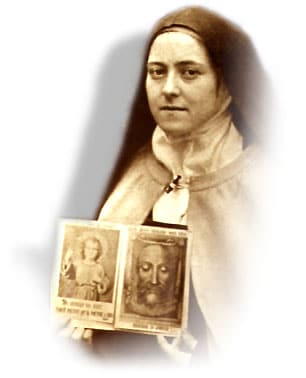 St Thérèse of Lisieux (1873–1897) Aged just 15, she asked the Pope for special permission to enter a convent early. She died aged just 23, but the writings of her spiritual journey became a best-seller, inspiring many with her simple but meaningful philosophy.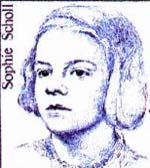 Sophie Scholl (1921–1943)  As a student at the University of Munich, Scholl was arrested by the Gestapo for distributing anti-war leaflets. As a consequence, she was executed for high treason in 1943. Motivated by her Christian faith, she opposed the Nazi ideology of Germany at that time and was willing to risk her own life in standing up for her beliefs.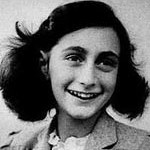 Anne Frank (1929–1945) Jewish diarist. While hiding from the Gestapo in the Netherlands during the Nazi occupation, Anne Frank kept a diary of her experiences as a young Jewish girl. She died in Bergen-Belsen concentration camp in 1945. However, after the end of the war, her diaries were published by her father. The Diary of Anne Frank became an international best-seller and helped give a young person's perspective on the holocaust statistics, in which 6 million Jews and millions of other people were killed.

Ruby Bridges (1954 – ) An American civil rights activist who became the first black child to enter a previously all-white elementary school in Louisiana symbolically breaking the colour bar for segregation in the south. Ruby overcame persistent prejudice and hostility to pave the way for the integration of US education.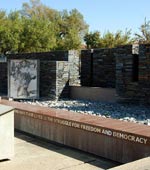 Hector Pieterson (1964–1972) Hector Pieterson was a young black South African youth. He took part in the Soweto uprising a protest against apartheid in South Africa in 1972. During the protests, he was killed at the age of just 13. The iconic image of the shot Pieterson being carried away by his brother became a powerful symbol of resistance to apartheid and racial inequality.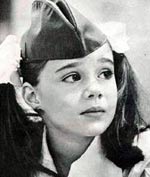 Samantha Smith (1972–1985) Samantha was an American schoolgirl from Maine. In 1982, she wrote a letter to the leader of the Soviet Union, Yuri Andropov, asking why relations between the US and the Soviet Union were so tense. Her letter was published in Pravda, and later Andropov replied. Smith was also invited to visit the Soviet Union, which she did. The visit was followed with great interest by the international media, which quoted Smith saying she found Russians to be just like us. In 1983, she visited Japan, acting as America's youngest ambassador. She died, aged just 13, in a plane crash.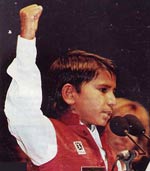 Iqbal Masih (1983–1995) Iqbal was a forced child labourer in Pakistan. He was able to escape and began campaigning against child labour and for the right for children to receive an education. After escaping a second time, he joined Bonded Labour Liberation Front (BLLF) a movement dedicated to stopping child labour around the world. He helped over 3,000 children escape forced labour in Pakistan. He was shot in the head aged 12.

Nkosi Johnson (born Xolani Nkosi) 1989–2001) Nkosi was born with HIV/AIDS inherited from his parents. In 1997, he was refused admission to a public school because of his HIV status. He became a powerful speaker for treating HIV victims with equality and respect (at a time when there was often discrimination). Together with his foster mother, he founded a refuge for HIV mothers and their children. He posthumously received the Children's Peace Prize. Nelson Mandela referred to him as 'an icon of the struggle for life.'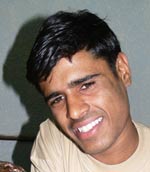 Om Prakash Gurjar (1992–) Prakash was born in NW. India to a family of bonded labourers. For many years he worked as a forced child labourer. Since being free from his servitude, he has worked with the Bachpan Bachao Andolan movement to free other child labourers and campaign for the rights of children to be honoured. He was awarded International Children's Peace Prize in 2006.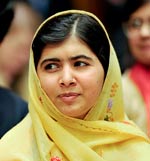 Malala Yousafzai  (1997– ) Pakistani schoolgirl who defied threats of the Taliban to campaign for the right to education for girls. She survived being shot in the head by the Taliban and has become a global advocate for human rights, women's rights and the right to education. She has sought to emphasise the peaceful nature of Islam and the respect Islam has for education.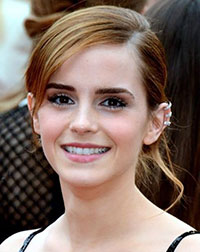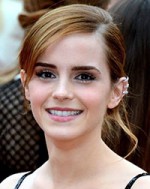 Emma Watson (15 April, 1990– ) British actress famous for role as Hermione Granger in Harry Potter film series. Also UN ambassador for women and feminist activist, who launched UN HeForShe campaign.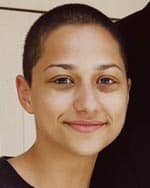 Emma Gonzales (2000 – ) US Florida. American activist for gun control. In the aftermath of the shooting at Stoneman Douglas High School in Feb 2018, she made a passionate speech for gun control, which captured the mood of Americans tired of frequent mass shootings.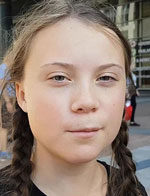 Greta Thunberg (2003 – ) Swedish schoolgirl who has become a global leader for environmental issues and leading protests against global warming. In Sweden, Thurnberg began a school-strike outside Parliament to mobilise support for direct action on global warming. This national strike spread to other countries and she has become a global ambassador for the environmental movement.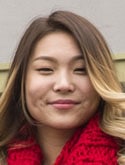 Chloe Kim (2000 – ) Kim is an American snowboarder. Aged 17, she became the youngest woman to win an Olympic snowboarding medal when she won gold in the women's snowboard halfpipe at the 2018. By the age of 18, she was the World, Olympic, Youth Olympic, and X Games champion in the halfpipe, and the first to win the title at all three major events.

Melati and Isabel Wijsen (2001 + 2003) In 2013, Aged 10 and 12, the two sisters were aware of the extent of plastic pollution in the seas around Bali. They formed a NGO called 'Bye Bye Plastic' to actively promote the collection of plastic waste and discouraging its use. They speak at schools, conferences and to politicians.  Their youth focused pressure group has become a global mission.

Citation: Pettinger, Tejvan.  "Young people who changed the world", Oxford, www.biographyonline.net, 11th Feb, 2014. updated 23 April 2019.
People who changed the World  at Amazon
Related links

People who changed the world – Famous people who changed the course of history including Socrates, Newton, Jesus Christ, Muhammad, Queen Victoria, Catherine the Great, Einstein and Gandhi.

Women who changed the world – Famous women who changed the world. Features female Prime Ministers, scientists, cultural figures, authors and royalty. Includes; Cleopatra, Princess Diana, Marie Curie, Queen Victoria, and Joan of Arc.
Courageous people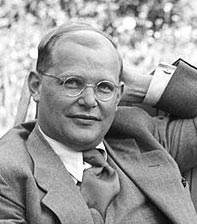 – People who have overcome difficult circumstances and difficult odds. Includes Joan of Arc, Galileo, Harriet Tubman, Socrates, Malala Yousafzai.

Inspirational people – People who made a difference in a positive way and left the world a better place. Includes Eleanor Roosevelt, Mother Teresa and Emil Zatopek.
External links