A list of famous English people.

Boudicca (1st Century AD) Boudicca was a Royal Member of the Iceni tribe (modern-day Norfolk). She was chosen as leader of the Britons in their revolt against the Roman occupation. Initially successful, her army of 100,000 sacked Colchester and then London. Her army was later defeated.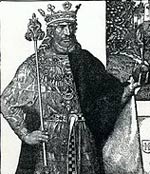 King Arthur (6th Century). Legendary King of the Britons who defended Britain against Saxon invaders, uniting the country. Sources are vague, but he may have been based in Wales.
K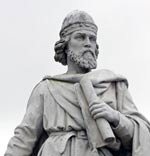 ing Alfred (849 – 899) Born in Wantage, Alfred was King of Wessex and also titled himself king of the Anglo-Saxons. An educated and enlightened King, who defended Britain against the Vikings.

King Canute (995 – 1035) Danish prince who became King of England and Denmark. Canute ruled England for 19 years (1016–1035) and was widely regarded as a wise ruler who succeeded in ending Viking invasions and brought a degree of peace and stability to England. He was also famed for displaying to his courtiers the limitations of an earthly king when the tide rose to his throne.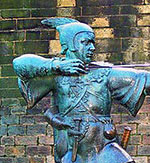 Robin Hood (early medieval England) A legendary figure who owes as much to popular fiction as historical accuracy. Considered by legend to be a heroic outlaw based around the Forest of Sherwood, near Nottingham, during the reign of Richard III.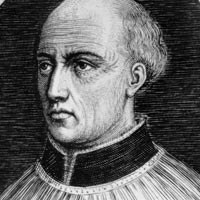 Thomas Beckett (1118 – 1170) Archbishop of Canterbury during the time of Henry II. Initially a friend of Henry II, his opposition to King Henry II as Archbishop of Canterbury made him an opponent of the King. Beckett was murdered in Canterbury Cathedral by supporters of the king.
King Henry V (1386 – 1422) Second monarch from the House of Lancaster. Henry V is most famous for leading the English to a decisive victory at the Battle of Agincourt (1415) during the ongoing one hundred years war with France.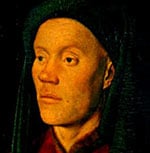 John Dunstable (1390 – 1453) English composer of polyphonic music.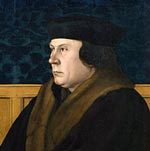 Thomas Cromwell (1485 – 1540) Right-hand man of Henry VIII – Helped Henry to marry Anne Boleyn and split the Church of England from Rome. Cromwell led the dissolution of the monasteries and played a key role in the English Protestant Reformation.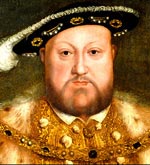 King Henry VIII (1491 – 1547) Tudor English King. To marry his 2nd wife – Anne Boleyn, Henry VIII split the Church of England from Rome, a key element in the English Protestant Reformation.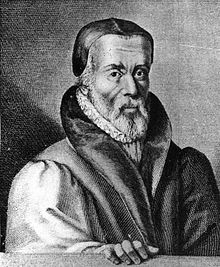 William Tyndale (1494 – 1536) Tyndale, born in Gloucestershire, was one of the first persons to print the Bible in English. He worked on translating the Bible into English even when it was deemed to be an illegal act. He was executed for blasphemy after years of evading capture.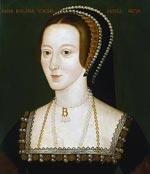 Anne Boleyn (1501 – 1536) 2nd wife to Henry VIII. Anne Boleyn was influential in forcing Henry VIII to break with Rome and set up the Church of England. Anne Boleyn refused to be Henry's mistress – only Queen. She was crowned Queen in 1533, but after failing to produce a male heir, Boleyn was executed in 1536.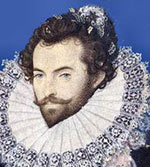 Sir Walter Raleigh (c.1552 – 1618) Raleigh was an English explorer, adventurer, historian and poet. He was an influential figure at the court of Elizabeth I, and a noted explorer of the New World. He was a key figure in the English settlements and colonisation in North America – especially in Virginia.

Queen Elizabeth I (1533-1603) Daughter of Henry VIII and Anne Boleyn. Elizabeth took the throne after a period of turmoil. However, her reign proved a stabilising influence, and importantly saw the defeat of the Spanish Armada and the emergence of England as a global power. During her reign, an increased number of explorations were made to the 'New World' in America.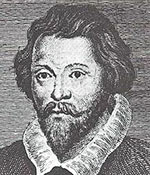 William Byrd (1543 – 1623) English composer of the Renaissance. He helped the development of Anglican church music, and also secular vocal music.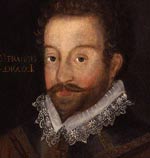 Sir Francis Drake (1540-1596) English admiral and explorer, born in Tavistock, Devon. He made several voyages to the Americas and carried out the second circumnavigation of the world.

William Shakespeare (1564-1616) Born in Stratford  Upon Avon –  the foremost writer and poet of the English language. His plays, such as Macbeth, Romeo and Juliet, and Hamlet have had a huge impact on culture, language and literature around the world.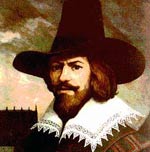 Guy Fawkes (1570-1606) Born in York, Fawkes was a Catholic conspirator in the great 'Gun Powder Plot' in which dissidents planned to blow up Parliament and King James. However, the plot was discovered and Fawkes executed.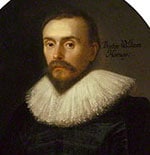 William Harvey (1578 – 1657) English physician. He was the first known doctor to describe in detail the circulation and properties of blood being pumped to the brain and body by the heart.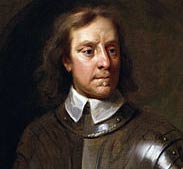 Oliver Cromwell (1599-1658) Born in Huntingdon, Cromwell was an English military and political leader of the Parliamentarians during the English civil war. After the defeat of the monarchy, Cromwell became Lord Protector. Follower of a puritanical Protestantism.
Sir Isaac Newton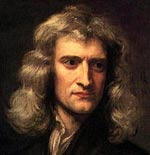 (1642–1727) Physicist, mathematician, alchemist, and philosopher. Newton was born in Woolsthorpe, Lincolnshire, and studied at Univ of Cambridge. He is widely considered the greatest scientist of all time. His scientific breakthroughs led to significant increases in our understanding of gravity, optics and mathematics.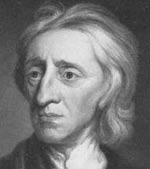 John Locke (1632 – 1704) Locke was a leading philosopher and political theorist, who had a profound impact on liberal political thought. He is credited with ideas, such as the social contract – the idea government needs to be with the consent of the governed.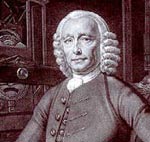 John Harrison (1693 – 1776) Clockmaker and inventor of measuring longitude. Born in Foulby, Yorkshire.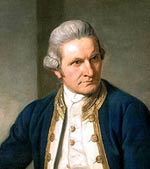 Captain James Cook (1728 – 1779) Born Middlesborough, Cook was an English seaman who led many ground-breaking voyages into uncharted seas in the Pacific. Cook mapped islands and lands from New Zealand to Hawaii.
Thomas Paine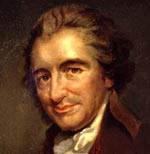 (1737 – 1809) Born in Thetford, Norfolk. Paine was an English-American writer and political activist. His republican writings proved very influential in encouraging Americans to join the American revolution.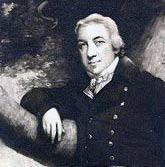 Edward Jenner (1749 – 1823) Born in Berkeley, Gloucestershire, Jenner was the pioneer of a smallpox vaccine. Jenner's breakthrough also enabled many other vaccines to be developed.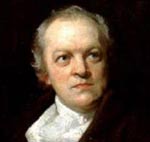 William Blake (1757 – 1827) English poet, engraver, artist and mystic. Born in Soho, London. Blake held radical views for his time and was a seminal figure in the Romantic period of the Nineteenth Century.
Lord Nelson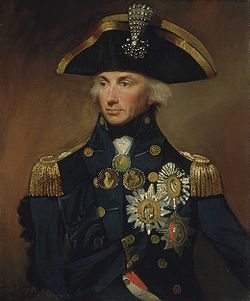 (1758 – 1805) Born in Norfolk. Nelson was a British naval officer who gained fame after dying during the Battle of Trafalgar (1805) – one of Britain's greatest naval victories.

William Wilberforce (1759 – 1833) Born in Hull, Wilberforce was an MP, evangelical Christian, philanthropist and a principal figure in the movement to abolish slavery. His life's goal was achieved shortly before his death.

Mary Wollstonecraft (1759-1797) Born in Spitalfields, London. Mary Wollstonecraft was an author who wrote novels and historical treatises. She is best known for her "A Vindication of the Rights of Women" (1792) which was an early argument for the equality of men and women.

Thomas Malthus (1766 – 1834) Malthus was an English rector who was an influential economist in the early nineteenth century. Best known for his book An Essay on the Principle of Population, (1798) which had the prophecy that the population would grow faster than food production.
Duke of Wellington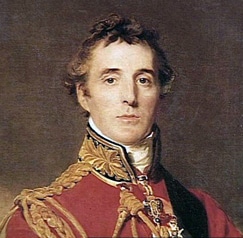 (1769 – 1852) Born in Ireland, to a wealthy Anglo-Irish family. Wellington defeated Napoleon at the battle of Waterloo (1815). He twice served as Prime Minister for the UK.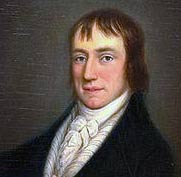 William Wordsworth (1770 – 1850) Born in Cockermouth, Wordsworth was a major English romantic poet, with much of his poetry inspired by his native Lake District. Helped usher in the Romantic Age of English literature. English poet laureate 1843-1850.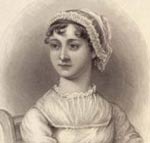 Jane Austen (1775 – 1817)  Novelist from Hampshire. Jane Austen's novels included Pride and Prejudice, Mansfield Park and Emma. Austen is one of the most widely read novelists in the English language.

Charles Babbage (1791 – 1871) Mathematician and inventor, born in Marylebone, London. Babbage is best remembered for being the 'father of computers' Although many of his early models were not finished, his work laid the foundation for later computers.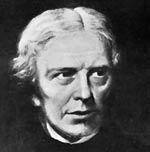 Michael Faraday (1791 – 1867) Born in Newington Butts, London. Faraday was a scientist who contributed in the fields of electromagnetic induction, diamagnetism, electrolysis and electrochemistry. Discovered Carbon and Chlorine.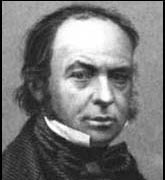 Isambard Kingdom Brunel (1806 – 1859) Mechanical and civil engineer born in Portsmouth. Brunel played a key role in building the early railway network and built many ground-breaking ships and bridges.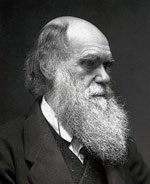 Charles Darwin (1809 – 1882) Naturalist and geologist, born Downe, Kent. Darwin wrote 'On the Origin of Species' (1859) which explained how humans evolved from more primitive animal forms in a process known as evolution and natural selection. Its publication created a storm of debate as it challenged the literal word of the Bible.
Charles Dickens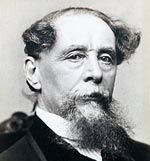 (1812 – 1870) Victorian novelist born Higham, Kent. Dickens created some of the most memorable characters in English Literature, whilst also criticising the worst excesses of Victorian society. Novels included Oliver Twist and David Copperfield.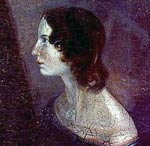 Emily Bronte (1818 – 1848) Novelist and poet from Haworth, Yorkshire. Along with her sisters, she had a significant influence on English novels and poetry. She is best remembered for her classic 'Wuthering Heights' (1847(
Queen Victoria

(1819 – 1901) Queen of England from 1837 to her death in 1901. During her reign, the British Empire spread across the globe. Victoria herself was made Empress of India. She came to epitomise a century.

Florence Nightingale (1820 – 1910) although born in Italy, she spent many years working in England helping to establish the nursing profession. She used her experiences working as a nurse in the Crimean war to establish better medical practices.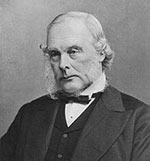 Joseph Lister (1827 – 1912) Born in West Ham, London, Lister was a surgeon. He pioneered the use of antiseptic (Carbolic acid) and antiseptic surgery which dramatically improved survival rates.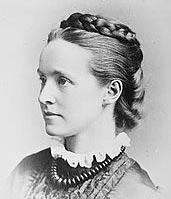 Millicent Fawcett (1846 – 1929) Born in Aldeburgh, Suffolk, Fawcett was a leading suffragist and campaigner for equal rights for women. She led Britain's biggest suffrage organisation, the non-violent (NUWSS) She also helped found Newnham College, Cambridge.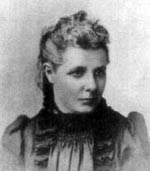 Annie Besant (1847-1933) – Born in Clapham London, Besant was a socialist and campaigner for social justice. She was an advocate of women's rights and later member of the Theosophist society. She also actively campaigned for Indian independence.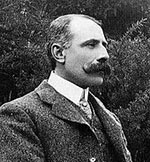 Edward Elgar (1857 – 1934) Music composer. Born Broadheath, Worcestershire. Famous works include Enigma Variations (1899) and Symphony No. 2. Elgar wrote significant works of English musical identity, e.g. Pomp and Circumstance, (including unofficial English national anthem – Land of Hope and Glory)


Lord Baden Powell (1857 – 1941) Born in Paddington, London, Powell was the founder of the World Scouting Movement and Chief Scout of the world. He was also a member of the British army and was involved in the Siege of Mafeking.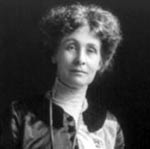 Emmeline Pankhurst (1858-1928) – Born in Moss Side, Manchester, Pankhurst was an influential leader of the British suffragette movement. Emily Pankhurst dedicated her life to the promotion of women's rights including violent protest.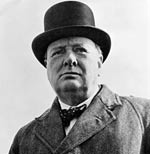 Winston Churchill (1874 – 1965) Born Blenheim Palace, Oxfordshire, Churchill was Prime Minister 1940-45, successfully leading Great Britain against Nazi Germany. Churchill held many ministerial posts in Liberal and Conservative governments

John M Keynes (1883 – 1946) Economist, born Cambridge. Keynes was the outstanding economist of his generation. His classic work 'The General Theory of Employment, Interest and Money (1936) offered solutions to the Great Depression and led to the creation of macroeconomics. He was also involved in the Versailles Peace Treaty (1919), resigning in protest at its harsh terms.
Bernar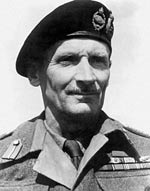 d Montgomery (1887 – 1976) Born in Alton, Hampshire. Montgomery was a British General during World War Two. Montgomery led the successful British action at El-Alamein. He also led British divisions during the liberation of Europe.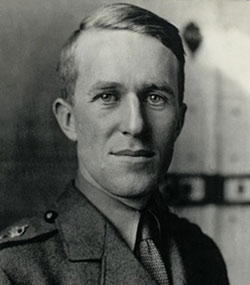 T.E. Lawrence (1888 – 1935) Born in Wales, Lawrence grew up in Oxford. An archaeologist who, as a British officer, led the Arab revolt against Ottoman Empire in Arabia during the First World War.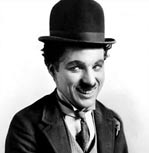 Sir Charlie Chaplin (1889-1977) Comic and actor, born in Walworth, London. Chaplin was one of the first media stars of the Twentieth Century. Chaplin moved to Hollywood where he became famous for his silent movies and comic talent.
J R R Tolkien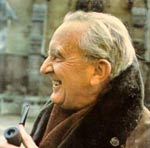 (1892 – 1973) Author, philologist and poet born in South Africa, and brought up in Birmingham. He became an Oxford don who wrote The Hobbit, and the epic trilogy 'Lord of the Rings'. Lord of the Rings made him one of the best-selling authors of the Twentieth Century, spawning a new genre of fantasy.

Dorothy Hodgkin (1910-1994) – Born in Cairo, Egypt. Hodgkin studied at Sommerville College, Oxford University. She was awarded the Nobel prize for chemistry (1964) for her work in developing X-ray crystallography. She also discovered the structure of both penicillin and later insulin.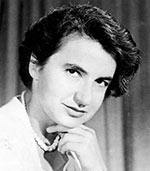 Rosalind Franklin (1920 – 1958) Born in Notting Hill, London, Franklin was a British Chemist who made significant contributions to understanding the structure of DNA and RNA.

Margaret Thatcher (1925 – 2013) Born in Grantham, Thatcher was British Prime Minister from 1979-1990. She oversaw a period of rapid social and economic change in Britain. She was a conviction politician unafraid to speak her mind and pursue her ideology.
Queen Elizabeth II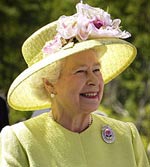 (1926 – ) Born Mayfair, London, first daughter of King George VI and Queen Elizabeth. She ascended to the throne in 1952 and is the longest serving British monarch.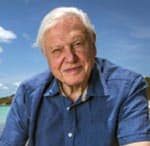 David Attenborough (May 1926 – ) English broadcaster and wildlife presenter. Attenborough has been the lead presenter for BBC Wildlife programmes for several decades. Advocate for environmental protection.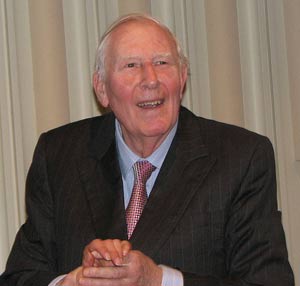 Sir Roger Bannister (1929 -) Born Harrow, London – doctor and athlete. Bannister was the first athlete to break the four-minute mile at Iffley Road track, Oxford.
Sir Michael Caine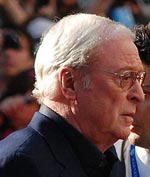 (1933-) Actor and writer, born Rotherhithe, London. Caine has featured in over 100 films, including some of the most famous films of his generation, such as Zulu, The Italian Job, and A Bridge too far.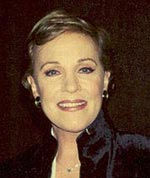 Julie Andrews (1935 – ) Singer and actress, born Walton on Thames. Famous for her lead role in 'Mary Poppins' (1964) – Awarded Academy Award for best actress. She also starred in the classic film 'The Sound of Music' (1965)

John Lennon (1940 – 1980) Born in Liverpool, England, Lennon was a key member of the Beatles, writing many songs and being a key personality of the band. After the Beatles broke up in 1970, Lennon continued with a highly successful solo career, until his murder in 1980.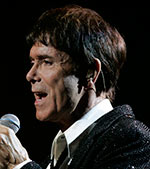 Cliff Richard (1940 – ) Singer and musician. Born in Lucknow, British India. Richard spent most of his life in the UK. He has led one of longest rock 'n' roll careers in show-business.
Bobby Moore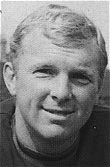 (1941 – 1993) Born Barking, Essex, Moore was a footballer who played for West Ham and England. He captained England during the 1966 World Cup triumph. He was widely regarded as a true gentleman on and off the pitch.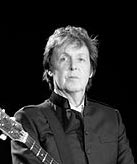 Paul McCartney (1942 – ) Musician from Liverpool. McCartney wrote many of the Beatles hit singles with John Lennon. After the split of the Beatles, he continued his music career with The Wings and solo.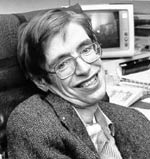 Stephen Hawking (1942 – 2018) Born in Oxford, Hawking is an English theoretical physicist. Despite suffering from motor-neurone disease, Hawking has made many important scientific discoveries and helped to explain science to the general public.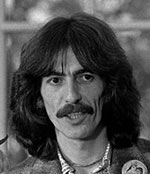 George Harrison (1943 – 2001) Musician from Liverpool. One of four key members of the Beatles. George Harrison also led a solo career and had an interest in Hindu meditation.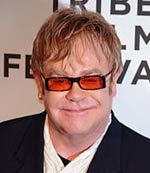 Elton John (1947 – ) Born Pinner, Middlesex, Elton John is a pianist and singer. One of the best-selling artists of all time. His single "Candle in the Wind" sold over 33 million copies in 1997 – one of the best-selling singles of all time.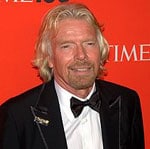 Richard Branson (1950 – ) Businessman and entrepreneur, born Blackheath, London. A high school drop out, Richard Branson founded the multinational Virgin group of more than 400 companies, including Virgin Mobile, Virgin Airways and Virgin Trains.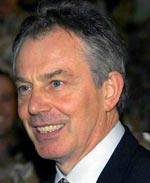 Tony Blair (1953 – ) Born Edinburgh, Scotland, Blair was British Prime Minister from 1997 – 2007. Blair was elected on a platform of great optimism after 18 years of Conservative rule. His leadership became controversial after supporting the US-led invasion of Iraq.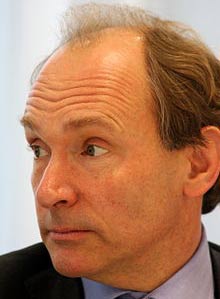 Tim Berners-Lee (1955 – ) Computer scientist, born in London. Berners-Lee is credited with the creation of the world wide web (WWW) which enabled transfer of documents across the internet.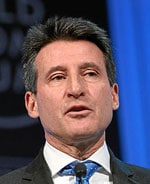 Sebastian Coe (1956 – ) Athlete, born Hammersmith, London. Coe was a British Olympic medalist winner at 800m. Sebastian Coe also became a Conservative MP and later led London's successful bid for the 2012 Olympics

Princess Diana (1961-1997) Born Sandringham, Diana married Prince Charles and gained a high profile for her humanitarian work and the support she gave to various charities. After her marriage broke down, she continued to remain in the public limelight until her untimely death, whilst chased by the paparazzi in Paris.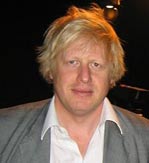 Boris Johnson (1964 – ) Born New York, Johnson became Mayor of London and one of the best-known politicians in the country. He is famous for his slightly eccentric behaviour, which hasn't inhibited his political career.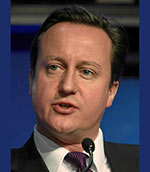 David Cameron (1966 – ) Born in London, Cameron was leader of the Conservative party and Prime Minister from 2010-16. Cameron led the UK into a referendum on EU membership and resigned as PM after the UK voted to leave in June 2016.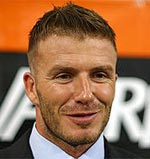 David Beckham (1975 – ) Born Leytonstone, London Beckham is a footballer, who is one of England's most capped players. He won many domestic honours with Manchester United and Real Madrid. He is equally as famous off the pitch due to his showbiz lifestyle with his wife Victoria Beckham.
Citation: Pettinger, Tejvan "Famous English People", Oxford,  UK www.biographyonline.net, 11th Feb 2013. Last updated 8 March 2018.
A History of the English-Speaking Peoples
A History of the English-Speaking Peoples at Amazon
Related pages

Top 10 English football players
Famous English Landmarks