This is a list of 100 famous Scottish people.
This includes people who were born in Scotland, but also people born outside of Scotland, but who spent considerable time living there and who adopted a Scottish identity.
Who is the greatest Scottish person?
Perhaps the most influential person from a global perspective is David Hume (philosopher) or Adam Smith (economist). From the perspective of Scottish history, Robert the Bruce or William Wallace have been very influential. In modern times, it is probably Alex Salmond/Nicola Sturgeon.
If you want to make a suggestion about who should be on the list (or who shouldn't), you can leave a comment below.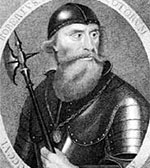 1. Robert the Bruce (1274 – 1329) Born north of Girvan in Ayrshire. King of Scots (1309-1329). Leader of the revolt against English rule during wars of Scottish independence.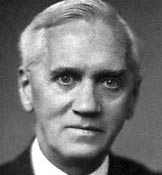 2. Alexander Fleming (1881-1955) Born Darvel, East Ayrshire. Biologist, pharmacologist and botanist who discovered penicillin. Later shared Nobel Prize in Medicine (1945) with Howard Florey and Ernst Boris Chain.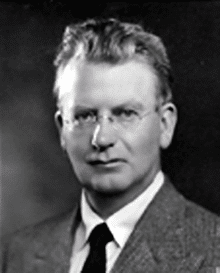 3. John Logie Baird (1888 – 1946) Born Helensburgh, in Argyll and Bute. Baird was an engineer and inventor, who demonstrated the first televised moving objects and later colour tv.
4. David Hume (1711 – 1776) – Born Edinburgh. Hume was an economist, diplomat and influential Enlightenment philosopher. He promoted a radical philosophical empiricism.
5. William Wallace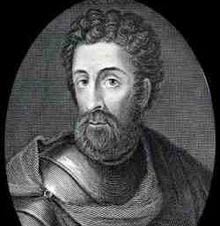 (13th Century) Born Elderslie, Renfrewshire. Scottish independence leader during the war of Scottish independence. Defeated an English army at the Battle of Stirling Bridge in 1297.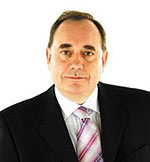 6. Alex Salmond (1954 – ) Born Linlithgow, West Lothian. Leader of the Scottish National Party (SNP). Salmond was instrumental in the growth of the SNP during the 80s, 90s and 00s, culminating in the referendum campaign of 2014.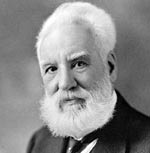 7. Alexander Graham Bell (1847 – 1922) Born in Edinburgh. Bell was an inventor of the telephone and worked on developments in understanding hearing.

8. Nicola Sturgeon (1970 – ) Born
Irvine, Ayrshire. Leader of Scottish National Party and First Minister of Scotland from Nov 2014. Prominent leader of Scotland post-referendum and during Brexit and Covid-19 crisis.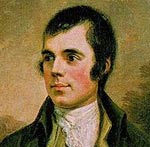 9. Robert Burns (1759 – 1796) Born Alloway, Burns was a romantic poet, considered the National Poet of Scotland. Burns often based his poetry on traditional folk songs. He wrote 'Auld Lang Syne'.

10. James Watt (1736 – 1819) Born Greenock, Watt was a mechanical engineer, who improved the Newcome steam engine creating an efficient steam engine, which was essential for the industrial revolution.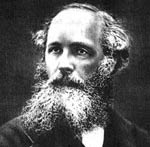 11. James Clerk Maxwell (1831-1879) Physicist, born Edinburgh. Maxwell made a significant contribution to understanding electromagnetism. His research in electricity and kinetics laid the foundation for quantum physics.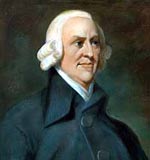 12. Adam Smith (1723-1790) Social philosopher and pioneer of classical economics, born in Kirkcaldy. Smith is best known for his work 'The Wealth of Nations' which laid down a framework for the basis of classical free-market economics. Smith is often referred to as the 'Father of Economics.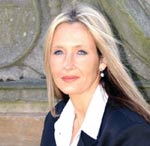 13. J.K.Rowling (1965 – ) Born in England, moved to Scotland in 1993. Author of the Harry Potter Series – which has become the best-selling book series of all time. Her first book was Harry Potter and the Philosopher's Stone (1997). Rowling has also published adult fiction, such as The Casual Vacancy (2012) and The Cuckoo's Calling (2013)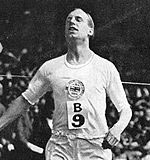 14. Eric Liddell (1902 – 1945) Born in China to Scottish missionary parents. Liddell represented Scotland at Rugby Union and GB athletics. Olympic gold medallist at 400m (1924). Dropped out of 100m due to religious beliefs. Life made into film 'Chariots of Fire'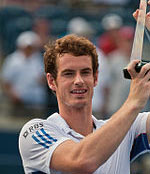 15. Andy Murray (1987 – ) (Born in Glasgow, Scotland. Great Britain, tennis) Olympic gold medallist 2012, First British winner of Wimbledon since Fred Perry.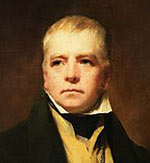 16. Sir Walter Scott (1771 – 1832) Born in Edinburgh, Scott was a historical novelist, playwright, and poet associated with the romantic era. Notable works include Ivanhoe, Rob Roy, The Lady of the Lake, and Waverley. Scott was also a member of the Highland Society and President of the Royal Society of Edinburgh.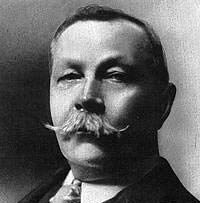 17. Sir Arthur Conan Doyle (1859 – 1930) Born Edinburgh, Doyle was an author of historical novels and plays. Most famous for his short stories about the detective – Sherlock Holmes, such as The Hound of the Baskervilles (1902) and Sign of Four (1890).

18. Alex Ferguson (1941 – ) Football manager, born Glasgow. Ferguson achieved unprecedented success with Aberdeen and Manchester United – completing a record 26 years at Manchester Utd.

19. Billy Connolly (1942 – ) – Comedian. Born in Glasgow, he worked in the Glasgow shipyards before making a career as folk singer and later comedian. Also, become actor starting in films such as Mrs Brown (1997)

20. Sean Connery (1930 – ) – Born in Fountainbridge, Edinburgh, Connery is ann Oscar-winning actor. Connery was the first actor to play in the James Bond film franchises. He won the Academy Award for best supporting actor in The Untouchables.

21. Thomas Carlyle (1795 – 1881) – Born in Ecclefechan, Dumfriesshire. Carlyle was a Writer, historian, mathematician and philosopher. Carlyle was biting satirist in the inequities of the nineteenth century.

22. Joseph Black (1728 – 1799) – Born in Bordeaux to Scottish mother and Irish father he moved to Scotland aged 18. Chemist. Regarded as the Father of Quantitative Chemistry.

23. Andrew Bonar-Law (1858 – 1923) – British Conservative Prime Minister 1922-23. Bonar Law was born in New Brunswick, Canada of Scottish descent. He moved to Scotland aged 12.

24. Sir James Dewar (1842 – 1923) – Born Kincardine-on-Forth, Fife. Dewar was chemist and physicist. He invented the vacuum flask, which he used in the study of the liquidation of gases.

25. Lord John Boyd-Orr (1880 – 1971) Born Kilmaurs, East Ayrshire, who was teacher, medical doctor and nutrition. In 1947 he was awarded the Nobel Peace prize, as Director of the United Nations Food and Agriculture Organisation (FAO)

26. Robert Stevenson (1772 – 1850) Born in Glasgow. Stevenson was a civil engineer and designer. He was noted for his innovative and effective construction of lighthouses on inaccessible places, such as the Bell Rock Lighthouse.

27. James Boswell (1740 – 1795) – Born in Edinburgh. Boswell was lawyer, writer, biographer and Traveller. He is best known for his biography of Samuel Johnson.

28. Robert Louis Stevenson (1850 – 1894) Born in Edinburgh – Author of Treasure Island and the Strange Case of Dr Jekyll and Mr Hyde. The 26th most translated author in the world.

29. Isabella MacDuff – Countess of Buchan (c. 1286–1313) MacDuff who played a key role in Scottish Wars of Independence. When her husband sided with the English, she defied him and rode to Scone to crown Robert the Bruce.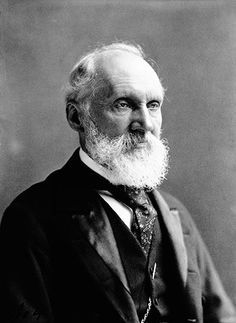 30. Robert William Thomson (1822 – 1873) Born in Stonehaven. Thomson was a self-taught chemist, engineer and studied modern sciences. He invented the original vulcanised rubber pneumatic tyre. He also invented the fountain pen.

31. Tony Blair (1953 – ) Born in Edinburgh, Blair led the Labour Party to victory in the 1997 General election. Served as British Prime Minister until stepping down in 2007.

32. John Boyd Dunlop (1840 – 1921) Born in Dreghorn, North Ayrshire. Dunlop re-invented and improved the pneumatic tyre. He was a vet for nearly 10 years before inventing an improved pneumatic, inflatable tyre for his son's tricycle.

33. Sir David Brewster (1781 – 1868)  Born Jedburgh, Roxburghshire. Brewster was a physicist and inventor of the kaleidoscope. He also invented an improved stereoscope.

34. William Spiers Bruce (1867 – 1921) – Born in London to Scottish father and Welsh mother, Bruce moved to Edinburgh where he organised polar exploration studies. He was one of Britain's leader polar explorers and made several visits to the Antarctic

35. John Buchan (1875 – 1940) Born in Perth, Buchan was a Scottish novelist and historian who served as Governor-General of Canada 1935-40. Buchan was also author, famous for writing "The Thirty-Nine Steps"

36. Sir Henry Campbell-Bannerman (1836 – 1908) Born in Glasgow  Campbell-Bannerman was Liberal Prime Minister of Britain between 1906 and 1908.  His government was noted for its social reforms, such as a new old aged pension.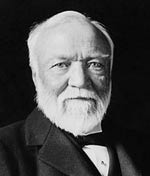 37. Andrew Carnegie (1835 – 1918) Born in Dunfermline, Fife, Carnegie emigrated to the US aged 12. He became powerful U.S. steel magnate and later philanthropist.

38. Gordon Brown (1951 – ) Born Giffnock, Renfrewshire, Brown was British Prime Minister from 2007-10 and Chancellor of Exchequer from 1997-2007.

39. James Chalmers (1782 – 1853)  Born in Dundee, Chalmers was a bookseller and newspaper publisher. He proposed reforms to speed up mail from Edinburgh to London and was recognised as the inventor of the adhesive postage stamp

40. James Braid (1795 – 1860) Born Portmoak, Kinross-shire. Braid was a surgeon who developed the process of Hypnosis.
Jackie Stewart (1939 – ) Born Milton, Dunbartonshire,  Steward was World Champion Racing Driver 1969, 71, 73.
Bill Shankly (1913 – 1981) Born Glenbuck, Ayrshire, – Football player who represented Scotland five times, but most famous as the manager of Liverpool F.C. 1959-74
Mary, Queen of Scots (1542 – 1587) Born Linlithgow, West Lothian – Queen of Scotland (1542 – 1567). After 18 years in custody in England she was beheaded due to perceived threat to Elizabeth I.
George Cleghorn (1716 – 1794) – Doctor who helped discover Quinine as a cure for Malaria
Sir Ralph Alexander Cochrane (1895 – 1977) – Air Chief in World War Two. Planned Dambusters raid in 1943
James Keir Hardie (1856 – 1915) – Socialist, founder of Independent Labour Party, the forerunner of the British Labour Party.
James Ramsay MacDonald (1866 – 1937) First British Labour Prime Minister. Led the first Labour government in 1924.
Archibald Joseph Cronin (1896 – 1981) Author.
Kenny Dalglish (1951 – ) Scottish Football player
John Knox (1505 – 1572) – Instrumental in Protestant Reformation in Scotland.
Sir Hugh Dalrymple (Lord Drummore) (1700 – 1753) – Invented better drainage system for agriculture.
David Douglas (1798 – 1834)
William Whitelaw (1918 – ) Conservative British Politician
Air Chief Marshall Hugh Dowding (1882 – 1970) Commander in Chief of Fighter Command during Battle of Britain.
Donald Caskie (1902 – 1983) – Scottish Minister who helped British servicemen flee occupied France.
Sir Patrick Geddes (1854 – 1932) – Father of Town Planning
Charles Mackintosh (1766 – 1843) – Invented Mac Raincoat
James Gregory (1638 – 1675) – Inventor of the first reflecting telescope.
Earl Douglas Haig (1861 – 1928) – Commander of Allied troops on Western Front in World War. Later founded the Poppy fund for ex-servicemen.
William Hunter (1718 – 1783) – Pioneer in the field of Obstetrics.
Elsie Inglis (1864 – 1917) – Born in India, Inglis was an innovative Scottish doctor and pioneering suffragette. She became a leading surgeon and founded the Scottish Women's hospitals. During WWI she ran 14 hospital units across Europe.
James VI (1566 – 1625) King of England and Scotland.
Saint Kentigern (c. 518 – 613) – The Apostle of Cumbria and Founder of Glasgow.
Kenneth Grahame (1859 – 1932) – Author. Including "The Wind in the Willows."
James Lind (1716 – 1794) – Naval doctor. Helped prevent scurvy on naval expeditions.
Dorothy Dunnett (1923 – 2001) Scottish historical novelist and mystery writer. Dunnet wrote The Lymond Chronicles and The House of Niccolo.
Joseph Lister (1827 – 1912) – At the University of Glasgow, pioneered use of antiseptics reducing infections after operations.
Sir Alexander Douglas-Home (1903 – 1995) – British Prime Minister (1963).
David Livingstone (1813 – 1873) – Explorer
James Ure (Midge), (1953 – ) Musician.
John McAdam (1756 – 1836) – Surveyor and builder of roads.
Bonnie Prince Charlie (1720 – 1788) – The young pretender to the throne of Great Britain. Led Jacobite rebellion of 1745, but defeated at the Battle of Culloden
Sir Chris Hoy (1976 – ) – (Olympic cyclist)
Sir Robert McAlpine (1847 – 1934) – Construction Firm.
Kelly Macdonald (1976 – ) Scottish actress who starred in Harry Potter and Deathly Hallows, Trainspotting and Gosford Park.
Ronald Balfour Corbett (Ronnie), (1930) – Comic
Hugh MacDiarmid (1892 – 1978) Poet. A founder of SNP
Flora MacDonald (1722 – 1790) Born in Milton, South Uist. She helped Bonnie Prince Charles evade capture after the Battle of Culloden.
Dr William McEwan (1827 – 1913) – Brewer and Philanthropist.
Mary Somerville (1780 – 1872) Scottish science writer and polymath. The first female to become a member of the Royal Astronomical society
Kirkpatrick Macmillan (1813 – 1878) – Inventor of the bicycle.
Andrew Meikle (1719 – 1811) – Inventor of the threshing machine.
Sir William Ramsay (1852 – 1916) – Chemist
Muriel Spark (1918 – 2006 ) Born in Edinburgh, Spark was a Scottish novelist, poet and author.
Rev. Patrick Bell (1800 – 1869) – Invented the reaping machine a forerunner of the combine harvester.
Ewan McGregor, (1971) – Actor
Robert Watson-Watt, (1892-1973) invented radar
Donald Dewar (

1937 – 2000) – Scottish politician and leader of the devolution movement of the 1990s. He was the first First Minister of Scotland (1999-2000)

Robbie Coltrane, (1950 – ) – Actor
Donovan, (1946 – ) – Singer
Sir Thomas Lipton (1850 – 1931) – Retail Grocery trade.
Annie Lennox, (1954) – Individual Singer
Lulu Kennedy-Cairns (1948 – ) Born Marie McDonald Lawrie in Lennoxtown, Stirlingshire. Pop singer.
Graeme Obree (1965 – ) Cyclist – World Pursuit Champion and broke the world hour record
Jo Grimond, (1913 – 1993), Liberal Party leader from 1956 to 1967
Sir John Sholto Douglas (8th Marquis of Queensberry) (1844 – 1900) Devised the "Queensberry Rules" for boxing in 1867.
Susan Boyle (1961 – ) Scottish singer who appeared on Britain's Got Talent and experienced a meteoric rise to fame as a singer.
Thomas Telford (1757–1834) – Civil engineer and stonemason. Telford was an innovative civil engineer, who helped build Menai suspension bridge, A5 road and numerous canals.
Mairi Chisholm (1896 – 1981) – Scottish nurse and ambulance driver. With friend Elsie Knocker set up their own dressing stations very close to the Front lines.
Donald Crisp (1880 – 1974) – Oscar-Winning Actor for his role in "How Green is my Valley" (1941).
Citation: Pettinger, Tejvan. "Famous Scottish People", Oxford, UK www.biographyonline.net, 25th June 2010. Last updated 1 April 2020.
How the Scots Invented the Modern World
How the Scots Invented the Modern World at Amazon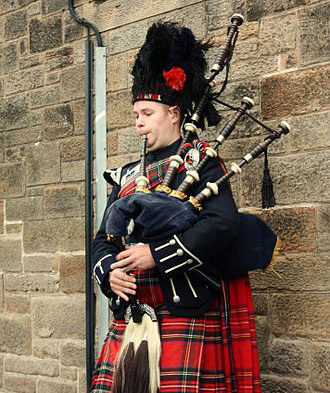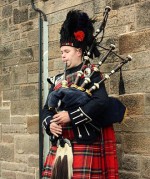 Facts about Scotland
Interesting facts about Scottish culture, history, geography and famous inventions.
Related pages
Famous 

English people – Famous English men and women. From Anne Boleyn and Queen Elizabeth I to Henry VIII and Winston Churchill. Includes the great poets – William Shakespeare, William Blake and William Wordsworth.

Famous Scottish Women – Famous Scottish writers, politicians, actors, poets and scientists.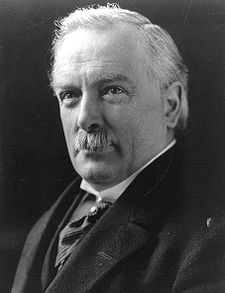 Famous Welsh People – Welsh people including Owain Glyndwr – the first Prince of Wales, Nye Bevan, David Lloyd George and Catherine Zeta-Jones.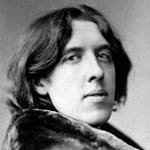 Famous Irish people. Includes St Patrick, Jonathan Swift, Oscar Wilde, George Bernard Shaw, Eamon de Valera, Mary Robinson and George Best.