A selection of famous Scottish women including politicians, royalty, authors, scientists and humanitarians.

Nicola Sturgeon (1970 – ) Born Irvine, Ayrshire. Leader of Scottish National Party and First Minister of Scotland from Nov 2014. A prominent leader of Scotland post-referendum and during Brexit and Covid-19 crisis.

Isabella MacDuff – Countess of Buchan (c. 1286–1313) MacDuff who played a key role in Scottish Wars of Independence. When her husband sided with the English, she defied him and rode to Scone to crown Robert the Bruce.

Elsie Inglis (1864 – 1917) – Born in India, Inglis was an innovative Scottish doctor and pioneering suffragette. She became a leading surgeon and founded the Scottish Women's hospitals. During WWI she ran 14 hospital units across Europe.

Mary, Queen of Scots (1542 – 1587) Born Linlithgow, West Lothian – Queen of Scotland (1542 – 1567). After 18 years in custody in England she was beheaded due to perceived threat to Elizabeth I.

Dorothy Dunnett (1923 – 2001) Born in Dunfermline. Dunnett was a Scottish historical novelist and mystery writer. She wrote historical novels The Lymond Chronicles and The House of Niccolo. She also wrote spy novels, Johnson Johnson.

Kelly Macdonald (1976 – ) Born in Glasgow. Macdonald is a Scottish actress who starred in Harry Potter and Deathly Hallows, Trainspotting and Gosford Park.

Flora MacDonald (1722 – 1790) Born in Milton, South Uist in the Outer Hebrides. She helped Bonnie Prince Charles evade capture after the Battle of Culloden. She was a prominent member of the Macdonalds of Sleat.

Mary Somerville (1780 – 1872) Scottish science writer and polymath. The first female to become a member of the Royal Astronomical Society. She was considered the leading female scientist of the nineteenth century. She also actively supported women's right to the vote.

Muriel Spark (1918 – 2006 ) Born in Edinburgh, Spark was a Scottish novelist, poet and author.  Amongst other innovative works, she was the creator of The Prime of Miss Jean Brodie.

Katherine Grainger. (1975 – ) Born in Glasgow.  Grainger is a successful Olympic rower, who gained five Olympic medals over four different Olympics from 2000-12. She won gold at the 2012 Olympic in the double sculls. She also won six gold medals at the World Championships.

Ruth Davidson (1978 – ) Born in Edinburgh Davidson was leader of the Scottish Conservative Party from 2011 to 2019. She was credited with revitalising the fortunes of the Party making it the second-largest party after the SNP. She was considered a potential candidate for the UK Conservative Party but decided to quit citing mental health issues. She campaigned against Scottish independence, pro-Remain in the EU referendum and was critical of Boris Johnson's approach to No Deal Brexit.

Annie Lennox (1954 – ) – Born in Aberdeen. She achieved success singing with the group Eurythmics before launching a successful solo career.  Also has served as Glasgow Caledonian University's first female chancellor.

Lulu Kennedy-Cairns (1948 – ) Born Marie McDonald Lawrie in Lennoxtown, Stirlingshire. In a successful pop career, her song "Boom Bang-a-Bang won the 1969 Eurovision Song Contest.

Susan Boyle (1961 – ) Scottish singer who appeared on Britain's Got Talent 2008-09 and experienced a meteoric rise to fame as a singer. Her debut album "I Dreamed a Dream" became the UK's best selling debut album of all time.

Mairi Chisholm (1896 – 1981) – Scottish nurse and ambulance driver. With friend Elsie Knocker set up their own dressing stations very close to the Front lines.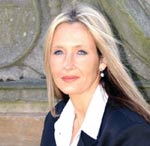 J.K.Rowling (1965 – ) Born in England, moved to Scotland in 1993. Author of the Harry Potter Series – which has become the best-selling book series of all time. Her first book was Harry Potter and the Philosopher's Stone (1997). Rowling has also published adult fiction, such as The Casual Vacancy (2012) and The Cuckoo's Calling (2013)

Liz McColgan (1964 – ) Born in Dundee. McColgan was a middle-distance athlete, who won gold at the 10,000 metres at the 1991 World Championships and silver in the 1988 Games.  She also progressed to become a top marathon runner, winning New York City, Tokyo and London Marathon. She also won gold at two Commonwealth Games.
Citation: Pettinger, Tejvan. "Famous Scottish Women", Oxford, UK www.biographyonline.net, Published 1 May 2020.
Related pages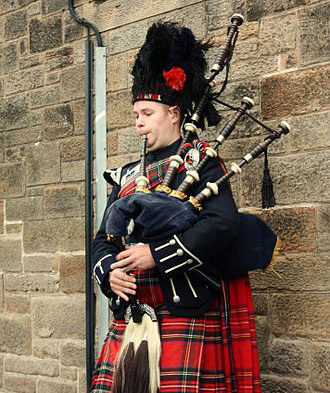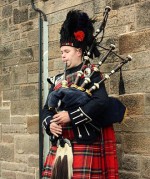 Facts about Scotland
Interesting facts about Scottish culture, history, geography and famous inventions.

Famous Scottish people – Influential men and women including Robert the Bruce, Alexander Fleming, John Logie Baird and William Wallace.

Women's Rights Activists – Women who championed the cause of women's rights. Including Mary Wollstonecraft, Emily Pankhurst, Susan B.Anthony and Elizabeth Cady Stanton.

Women who changed the world – Famous women who changed the world. Features female Prime Ministers, scientists, cultural figures, authors and royalty. Includes; Cleopatra, Princess Diana, Marie Curie, Queen Victoria, and Joan of Arc.