A list of famous Irish people from St Patrick to modern Irish leaders and writers.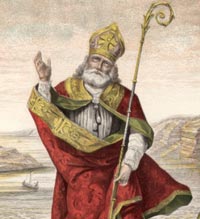 St Patrick (387 – c.460) The patron saint of Ireland. He was taken to Ireland from Wales as a slave, but escaped and became a noted Christian missionary. Later tales attributed miraculous powers to St Patrick. He is recognised as the first Primate of All Ireland.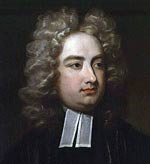 Jonathan Swift (1667-1745) Anglo-Irish writer, born in Dublin. Swift was a prominent satirist, essayist and author. Notable works include Gulliver's Travels, A Modest Proposal and A Tale of a Tub. He was also Dean of St. Patrick's Cathedral, Dublin.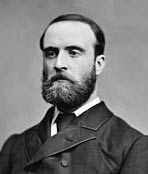 Charles Stewart Parnell (1846-1891)
Irish landlord and leader of the Irish Nationalists. Parnell was influential in founding the Irish Nationalists and campaigning for Home Rule for Ireland. He leadership made Irish Home Rule one of the dominant political issues of the late 19th and early 20th Century.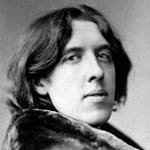 Oscar Wilde (1854 – 1900) – Irish writer and poet. Born in Dublin, Wilde studied at Oxford University and became a leading wit and literary figure of London Society before his trial for libel and sodomy. He wrote satirical plays, such as 'The Importance of Being Earnest' and 'The Picture of Dorian Grey'.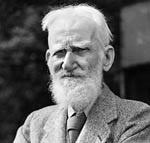 George Bernard Shaw (1856 – 1950) Irish playwright and wit. Famous works include Pygmalion (1912), Man and Superman (1903) and Back to Methuselah (1921). George Bernard Shaw was also the co-founder of the London School of Economics. He was an ardent socialist and pacifist.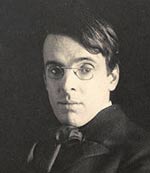 W.B. Yeats (1865-1939) Irish modernist poet. W.B. Yeats was the first Irishman to be awarded the Nobel Prize for Literature in 1923. He was a pivotal figure in the Irish literary revival. Famous works included: The Tower (1928) and The Winding Stair and Other Poems (1929). He was made an Irish senator in 1923.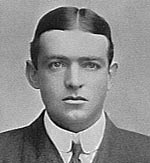 Ernest Shackleton (1874 – 1922) Anglo-Irish polar explorer. Born in County Kildare, Ireland. Shackleton was a principal figure in the heroic age of exploration. In 1914, Shackleton led a team in an ambitious Trans-Antarctic expedition. Although it ended in failure, Shackleton's leadership was later praised.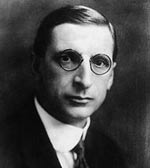 Eamon de Valera (1882 – 1975) Irish political leader. He was a key figure in the struggle for independence 1916-23. He opposed Michael Collins in the Irish civil war of 1922-23 but went on to form a new political party Fianna Fail, which sought to achieve power and reform through constitutional means. De Valera served as Taoiseach from 1937-48.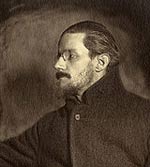 James Joyce (1882 – 1941) Irish writer from Dublin. Joyce was one of most influential modernist avant-garde writers of the Twentieth Century. His novel Ulysses (1922), was ground-breaking for its stream of consciousness style, which had a marked influence on other modern writers. Other works include Dubliners (1914) and Finnegans Wake (1939).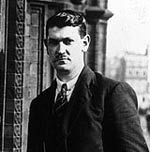 Michael Collins (1890-1922) Irish revolutionary leader. Collins took part in the Easter Rising of 1916, and the later war of independence. Collins was killed during the Irish civil war when he was killed by members of the IRA who felt he had sold out on a deal with the British.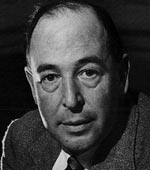 C.S. Lewis ( 1898 – 1963) Irish / British author. Lewis was born in Belfast, Ireland in 1898. He later moved to England, where he became a best-selling author for his The Chronicles of Narnia – a children's fantasy series. Also well known as a Christian apologist.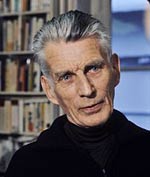 Samuel Beckett (1906-1989) Irish avant-garde, modernist writer, who is considered one of the most influential writers of the Twentieth Century. Beckett wrote minimalist and thought-provoking plays, such as 'Waiting for Godot' (1953) and 'Endgame' (1957). He was awarded the Nobel Prize in Literature in 1969. He lived much of his life in Paris, writing in both French and English.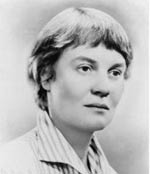 Iris Murdoch (1919 – 1999) Anglo-Irish writer who most famous works include Under The Net (1954), The Sea, the Sea (1978), The Black Prince (1973) and The Sacred and Profane Love Machine (1974). She notes Plato and Shakespeare as significant influences and often portrays traditional moral struggles sometimes against a backdrop of myth.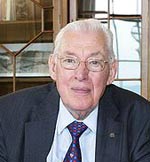 Ian Paisley (1926 – 2014) Leader of the Democratic Unionist Party (DUP) Paisley was an uncompromising Loyalist with strong Presbyterian beliefs. He was renowned as the man who likes to say 'No' and 'Never Surrender' But in 2006, agreed to enter into power-sharing agreements with his old enemy Sinn Fein.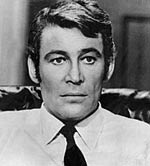 Peter O'Toole (1932-2013) Born in either County Galway or Leeds, O'Toole was one of the most famous actors of his generation. Iconic roles included Lawrence of Arabia (1962) Becket (1964) and Goodbye, Mr. Chips (1969). O'Toole received seven Academy nominations but never won an Oscar.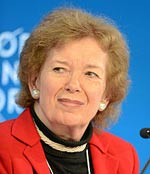 Mary Robinson (1944 – ) The seventh and first female President of the Irish Republic (1990-97). Robinson brought a higher profile to the post. During her tenure, she oversaw a period of growth and social change. Mary Robinson also served as United Nations High Commissioner for Human Rights 1997-2002.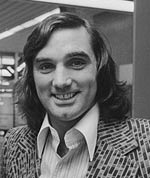 George Best (1946-2005) A dazzling and mercurial footballer from Northern Ireland. Best played for Manchester United and Northern Ireland. Off the pitch, his personal life was more turbulent. But, when in good form, he had a rare spark of genius.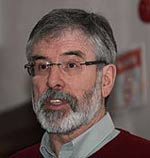 Gerry Adams (1948- ) President of Sinn Fein from 1983. He led Sinn Fein to electoral success in both the Republic of Ireland and Northern Ireland. With his disputed links to the Provisional IRA, Adams played a pivotal role in Peace negotiations which saw an end to the IRA's armed struggle.

Bob Geldof (1951 – ) Born in Dún Laoghaire, Ireland, Geldof rose to fame for his role as lead singer in the 'Boomtown Rats.' Hit singles include 'I don't like Mondays.' In the 1980s, Geldof was the principal organiser of Band-AidAid' an effort to provide a response to the famine in Africa. He has become a leading political activist and fund-raiser for Africa.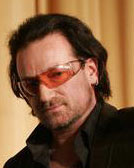 Bono (1960 – ) Irish musician and humanitarian. Bono is the lead singer of U2, one of the most successful modern rock groups of all time. He has become an influential figurehead for global charity and humanitarian efforts to improve aid to the developing world. He is an influential supporter of efforts, such as Project Red and the ONE campaign.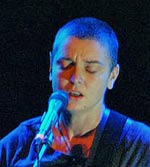 Sinead O'Connor (1966- ) Irish singer-song writer from Glenageary, County Dublin. She became world famous for her cover of 'Nothing Compares 2 U' Outside of music she has been outspoken on issues of religion, women's rights and politics.
Citation: Pettinger, Tejvan. "Famous Irish People", Oxford, UK www.biographyonline.net, 15th March 2013. Last updated 7 February 2018.
Irish history and Irish people
Irish history and Irish people at Amazon
Related pages