Life Summary of Ian Paisley (1926-2014)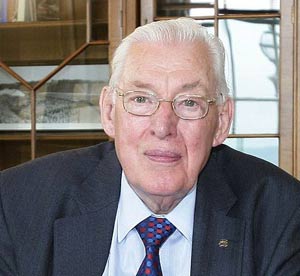 Ian Richard Kyle Paisley (born 6 April 1926), was a senior Protestant politician and church leader in Northern Ireland. As the leader of the DUP the biggest party in the 2007 elections to the Northern Ireland Assembly, he took up office as the First Minister of Northern Ireland on 8 May 2007. In his early years, he is famous for being a Protestant hardliner, determined to make no concessions to Republicans 'Never, Never, Never! However, later in life, he agreed to work with Martin McGuinness (a former IRA commander) in a ground breaking power-sharing scheme which saw his DUP share power with Sinn Fein.
Paisley was a founding member of and current Moderator of the Free Presbyterian Church of Ulster while also Leader of the Democratic Unionist Party (DUP). Paisley was Member of Parliament for the constituency of North Antrim from 1970, and also a member of the Northern Ireland Assembly for the same constituency.
Paisley has been an outspoken critic of the Roman Catholic faith and has also campaigned against the legalisation of homosexuality. Paisley was also a prolific author, lecturer, and speaker. He was also a teetotaller and avoided going to the movies or wasting time in frivolous activities.
Early Life Ian Paisley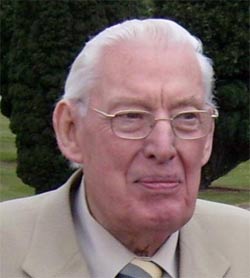 Ian Paisley was born in Armagh, County Armagh and brought up in the town of Ballymena, County Antrim, where his father James Kyle Paisley was an Independent Baptist pastor. His Scottish mother Isabella Paisley was instrumental in his evangelical conversion at the age of six. After completing his education at the Model School in Ballymena, he went to work on a farm in Sixmilecross, County Tyrone. During this time he felt that he received a vocation to enter the Christian ministry. He undertook theological training at the fundamentalist Barry School of Evangelism (eventually renamed the South Wales Bible College which was later replaced by the Evangelical Theological College of Wales), and later, for a year, at the Reformed Presbyterian Theological Hall in Belfast.
In the mid-1960s, Paisley rose to prominence after leading loyalist opposition to the Republican / Catholic civil rights movement. As the civil rights movement descended into violence, it marked the beginning of the province's troubles, which were to last 40 years. Paisley was viewed with admiration by his own supporters, but to Catholics and Republicans, he was a feared symbol of uncompromising Loyalist hardline Unionism. Paisley readily denounced the Catholic faith and made strident calls to 'Never Surrender' to IRA violence or any Irish involvement in the province of Ulster.
In 1988, he was ejected from the European Parliament after interrupting a speech by the Pope and denouncing Pope John Paul II as the Antichrist. He continued to speak against the Pope and Catholicism throughout his life. Though in 2005, after the death of Pope John Paul II, he was more reserved, saying.
"We can understand how Roman Catholics feel at the death of the Pope and we would want in no way to interfere with their expression of sorrow and grief at this time."
To some extent, he did moderate his language and views in later life.
Membership of the Loyal Orders – Orange Order
Paisley is a former member of the Orange Institution. He often addressed the annual gathering of the Independent Orange Order every twelfth of July.
He wrote many books expressing his uncompromising Protestant evangelicalism. The titles give a clear indication of his views.
"An Exposition of the Epistle to the Romans" (1968),
"United Ireland — Never!" (1972),
"America's Debt to Ulster" (1976),
"No Pope Here" (1982)
"The Protestant Reformation" (1999).
'Ulster says no.'
In the 1980s Paisley, like all the major Unionist leaders opposed the Anglo-Irish Agreement (1985), signed by British Prime Minister Margaret Thatcher and Irish Taoiseach (Prime Minister) Dr. Garret FitzGerald. The Agreement provided for Irish input into the governing of Northern Ireland, through an Anglo-Irish Secretariat based at Maryfield, outside Belfast. And also meetings of the Anglo-Irish Conference, co-chaired by the Republic's Minister for Foreign Affairs and Britain's Secretary of State for Northern Ireland. The Unionists objected due to the fact that the Agreement was imposed on the people with no referendum, and to the notion of a foreign government "interfering" in the affairs of a part of the United Kingdom. Sinn Féin also objected.
A rally of protesters, numbering an estimated 200,000 people, met in front of Belfast City Hall after a campaign dubbed after its slogan "Ulster Says No". The rally, which was addressed by Paisley and then UUP leader James Molyneaux. It passed off peacefully but was ignored by the government.
In 1985, he and the rest of the Unionist MPs resigned from Parliament at Westminster in protest at the Anglo-Irish Agreement. All but one (Jim Nicholson, who lost his seat to the Social Democratic and Labour Party's Seamus Mallon), were returned in the resulting by-elections.
On December 9, 1986, Paisley was ejected from the European Parliament for continually interrupting a speech by Mrs Thatcher.
In 1995, he played a part in a stand-off over marching at Drumcree, County Armagh between the Orange Order and local residents of the Garvaghy Road. The march passed off after the decision was made by the Royal Ulster Constabulary (RUC) to allow it and Paisley ended the march hand in hand with David Trimble who appeared to perform a "Victory Jig". This "Victory Jig" was seen by some as an act of triumphalism.
John Hume tells the story of the occasion when he said to Ian Paisley, "Ian if the word 'no' were to be removed from the English language, you'd be speechless, wouldn't you!" Paisley replied, "No, I wouldn't!"
In 1998 David Hume and Mr Trimble helped create the Good Friday Agreement, which paved the way for some power-sharing and placing the future of Northern Ireland in the hands of voters (N.Ireland would not become part of Ireland without a majority of the province in favour). However, Paisley opposed the peace terms rejecting any notion of power sharing.
St Andrews Agreement
However, later in life, Paisley began to soften his stance – helped by the IRA's ceasefire, destroying its weapons and moves towards a more democratic outlook.
On 13 October 2006, Paisley gave his provisional assent to the St. Andrews Agreement, by which Sinn Féin would fully accept the Police Service of Northern Ireland (PSNI), and the Democratic Unionist Party would agree to become a full part of the Northern Ireland Executive. Paisley left immediately after speaking to the press conference for his fiftieth wedding anniversary. After that Paisley indicated that his party "would not be found wanting" if Sinn Féin gives formal support to policing in Northern Ireland. Sinn Féin did endorse the PSNI, and in the subsequent election Paisley and the DUP received an increased share of the vote and increased their assembly seats from 30 to 36. On Monday 26 March 2007, the date of the British Government deadline for devolution or dissolution, Paisley led a DUP delegation to a meeting with a Sinn Fein delegation led by Gerry Adams which agreed on a DUP proposal that the executive would be established on May 8 after a delay of six weeks.
Following the St Andrews Agreement, from 11 – 13 October 2007, Paisley agreed to lead the DUP into a power sharing executive with his former bitter enemies, Sinn Fein. Paisley acted as First Minster, with Martin McGuinness (Sinn Fein) acting as Deputy Minister. McGuinness says that on their first day of working together, Paisley said to him 'We don't need any Englishman coming over here, telling us how to govern us.' – This formed a good basis which could unite the two movements coming from very different perspectives.
On his first day as First Minister, Paisley spoke:
"While this is a sad day for all the innocent victims of the Troubles, yet it is a special day because we are making a new beginning, I believe we are starting on a road to bring us back to peace and prosperity."
It was a remarkable turnaround and many were generally amazed to see the man who always said No, now forming a good working relationship with a former IRA commander.
"Today, we can confidently state that we are making progress to ensure that our two countries can develop and grow side by side in a spirit of generous co-operation. Old barriers and threats have been, and are being, removed daily"
– After meeting Irish PM Bertie Ahern (2007)
In 2010, Paisley stood down from Parliament. In 2012 he was admitted to hospital with heart problems. He died in Belfast on 12 September 2014, aged 88.
Martin McGuiness wrote in a book of condolences. "The peace process and I have lost a friend."
"In rising above old enmities, we pointed the way to a better and peaceful future."

"In the brief period that we worked together in the Office of the First and Deputy First Minister (OFMDFM) I developed a close working relationship with him which developed into a friendship, which despite our many differences lasted beyond his term in office." (BBC)
However, former Alliance Party leader John Cushnahan was more critical arguing that Paisley's conversion to power sharing and the peace process could have come much earlier.
"While I welcome the fact that he ultimately embraced power sharing, it was too little too late and should not be used to excuse the pain and suffering that he inflicted on the people of Northern Ireland for the majority of his political life," he said.
Citation: Pettinger, Tejvan. "Biography of Dr Ian Paisley", Oxford, UK. www.biographyonline.net,  Updated 16th September 2017
Ian Paisley at Amazon
Related pages
External links