Ernest Shackleton (1874-1922) Sir Ernest Shackleton was a great explorer who made groundbreaking explorations of the South Pole.
Ernest Shackleton was born 15 February 1874 in County Kildare, Ireland. His father was part of the Anglo-Irish aristocracy, though his father Henry had given up his life as a landowner to study medicine at Trinity College, Dublin. In 1884, the family moved to Sydenham in the suburbs of London.
The young Ernest was a voracious reader, but, easily bored of contemporary education. A weak student, he left school age 16 to work as a merchant navy officer.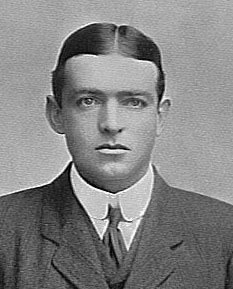 By 1901, Shackleton had been appointed to his first Antarctic expedition – the Discovery expedition led by Robert Falcon Scott. He placed an ad in a paper for fellow adventurers.
"Men Wanted: For hazardous journey. Small wages, bitter cold, long months of complete darkness, constant danger, safe return doubtful. Honour and recognition in case of success."
The expedition was partly to make scientific experiments and analysis, but also to test walking across the Antarctic as a precursor to a later bid to reach the South Pole. Shackleton was a key figure in the team and became popular with other members. However, he suffered ill health during the expedition and on return to the ship was sent home by Scott to recuperate. It is suggested that Shackleton took exception to his treatment by Scott and resolved to pursue his own expeditions to rival Scott's.
"I had a dream when I was 22 that someday I would go to the region of ice and snow and go on and on till i came to one of the poles of the earth"
— Ernest Shackleton
In between Antarctic expeditions, Shackleton was in high demand as a public speaker and celebrity. He made frequent visits to satisfy the curiosity of the new generation and the age of exploration. Shackleton was able to raise substantial funds through his public engagements, though he often lost these on ill-fated business adventures.
In 1907 he returned to the Antarctic on the Nimrod expedition. The expedition included the first successful ascent of Mount Erebus and the discovery of the approximate location of the magnetic South Pole. However, the journey back was a struggle and the party was forced on to half rations. Typically of Shackleton, he chose to forgo part of his own rations to give it to the ailing team member Frank Wild. It was this concern and sacrifice to his own team members that brought great loyalty to Shackleton as a leader.
On his return home, his fame grew even more and he was made Knight of the British Empire, becoming Sir Ernest Shackleton. He also received a Gold medal from the Royal Geographical Society. The only shadow on the expedition were the large debts the expedition left. Despite a grant, from the government, many debts were allowed to expire.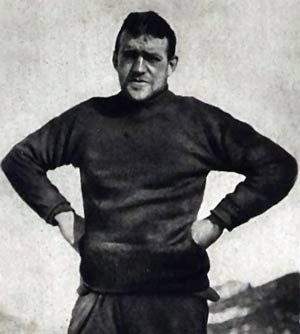 After Roald Amundsen had reached the South Pole in 1912, Shackleton turned his attention to the last great Antarctic expedition – a journey across the continent via the South Pole. He began his Imperial Trans-Antarctic expedition in 1914, just before the outbreak of the First World War.
By January 1915, his ship the Endurance had become frozen on an ice floe. This was a potentially dangerous outcome as it would remain stuck in ice until the next spring. His worst fears were confirmed in November when the stricken ship was sunk and the men had to resort to camps on the ice. After a harrowing journey across ice and in lifeboats, they finally made solid ground at Elephant Island in April of 1916. From Elephant Island five crew members made an audacious journey through stormy seas to reach the cliffs of South Georgia. From there, they had to make a daring land crossing over the mountainous terrain to reach the whaling stations on the north coast. The next successful crossing of South Georgia was not until 1955; those who completed the journey in 1955 remarked how unbelievable it was that they managed the crossing, given their limited equipment and supplied.
"I do not know how they did it, except that they had to—three men of the heroic age of Antarctic exploration with 50 feet of rope between them—and a carpenter's adze". – Duncan Carse 1955."
On reaching a whaling station, Shackleton sent a boat to rescue his men on Elephant Island. All 22 men were eventually evacuated. It was a daring and epic rescue. If it had not been for the First World War, his expedition would undoubtedly have received more coverage.
Returning to Britain in 1917, he applied to go to the Western Front but instead was given a diplomatic mission to South America.
In 1919, he published an account of the Endurance journey, writing:
"We had seen God in His splendors, heard the text that Nature renders. We had reached the naked soul of man."
— Ernest Shackleton, Endurance: Shackleton's Incredible Voyage
After the war, in 1922, he began one last great expedition but suffered a fatal heart attack whilst the expedition was in South Georgia.
After his death, the reputation of Shackleton was largely overshadowed by the more famous Scott. But, interests in the exploits of Shackleton revived after the publication of Alfred Lansing's Endurance – Shackleton's Incredible Voyage. In the BBC poll of 100 Greatest Britons, Shackleton was rated 11th.
Citation: Pettinger, Tejvan. "Biography of Ernest Shackleton", Oxford,  UK. www.biographyonline.net, Published 21 April 2009. Last updated 28 Feb 2018.
Related pages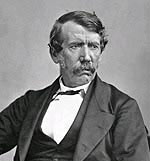 Adventurers – Famous adventurers and explorers, including Christopher Colombus, Marco Polo, Roald Amundsen and Neil Armstrong.

Great Briton list – Top 100 famous Britons as voted by a BBC poll. Including Winston Churchill, William Shakespeare, Thomas Cromwell and Queen Elizabeth I.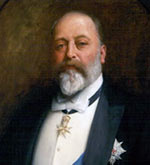 Edwardian Age (1901 to 1914). A period of growth in science, technology and also rising tensions between the major powers. Also saw the 'heroic age' of exploration.