A list of the most successful people in the world.
Firstly, what counts as success?
Financial and business success
Getting to the top of their profession, in science, sport, arts or culture.
Political success
Influencing other people.
Most successful people in business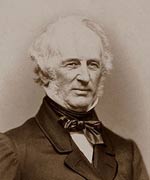 Cornelius Vanderbilt (May 27, 1794 – 1877) Vanderbilt amassed his fortune through his dominance of railroads and shipping. He built and controlled many of the most significant railroads in America, such as the New York railroad and the Grand Central Terminal.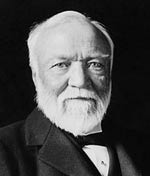 Andrew Carnegie (1835 – 1919) Born in Scotland, Carnegie moved to America where he became very wealthy through dominating the US steel industry. After selling his steel corporation in 1901, he gave away $350 million in the last 18 years of his life.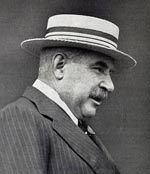 John Pierpont "J. P." Morgan (1837 – 1913) J.P.Morgan built a financial empire based on banking, and investment. He arranged the biggest mergers of his day. Morgan was a key player in the formation of great corporations such as General Electric 1892 and the US steel corporation. On his death he left $68.3 million ($1.39 billion adjusted for inflation)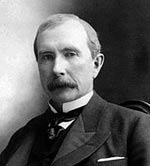 John D. Rockefeller (1839 – 1937) Rockefeller founded Standard Oil in 1870; the firm soon gained monopoly power over the production and distribution of oil. It was estimated Rockefeller controlled 90% of US oil. He was America's first billionaire and widely regarded as the richest man of the modern world. His fortune peaked in 1913 at $336 billion. (inflation-adjusted for 2007)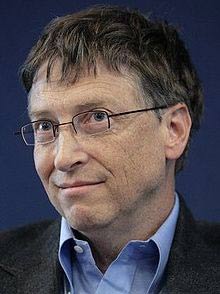 Bill Gates (1955 – ) American businessman, founder of Microsoft. According to Forbes, he was the richest man in the world from 1995 to 2007. His net worth in 2012 is estimated at $76.8 billion. He has recently focused on philanthropy – giving away a large portion of his personal fortune through the Gates Foundation.
Larry Page (1973 – ) / Sergey Brin (1973 – ) Co-founder of Google. Google has displayed one of the most dramatic growth of any business. From humble beginnings, Google is now an international giant dominating internet search.

Steve Jobs (1955 – 2012) Key figure in Apple computers. Credited with turning around Apple, and overseeing the development of iPod, iPad and iMac revolution, which saw Apple become one of most successful companies.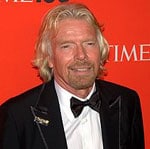 Richard Branson (1950 – ) British entrepreneur. Founder of Virgin. Richard Branson set up his business from a small record shop and has since successful expanded into a variety of industries, such as trains, air flights and personal finance.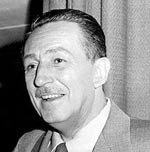 Walt Disney (1901 – 1966) American film producer. Disney developed cartoon characters, such as Mickey Mouse and founded the popular Disney theme parks. Disney productions is one of biggest film producers in US.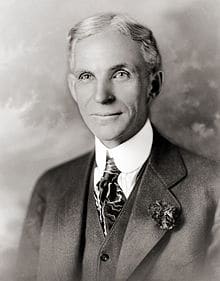 Henry Ford (1863 – 1947) US Industrialist who helped promote the auto revolution, mass producing Ford cars at low cost, enabling Ford motors to become a successful multinational.
Authors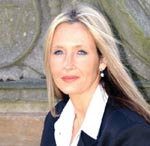 J.K.Rowling (1965 – ) British author of Harry Potter series, which has become the best selling series in history – selling over 400 million copies. When she began writing Harry Potter, she was living on state benefits, but now isa multi-millionaire, with a net worth of over $1 billion.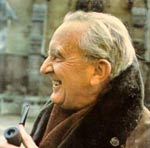 J.R.R. Tolkien (1892- 1973) – British author of The Lord of the Rings, The Hobbit and The Silmarillion. Tolkien's Lord of the Rings has frequently been voted most popular book of the Twentieth Century and his works led to a resurgence of the 'High Fantasy' genre.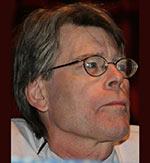 Stephen King (1947 – ) Best selling American author. Selling over 350 million copies of his horror genre books.
Music

John Lennon (1940 – 1980) British popstar and key member of the Beatles. The Beatles are widely considered most influential pop music group of all time. John Lennon also had a successful solo career before his murder.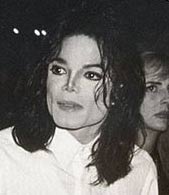 Michael Jackson (1958 – 2009) – American pop singer. Jackson's 1982 album 'Thriller' is the best selling album of all time. Jackson dominated pop music in the early 1980s, and produced influential, groundbreaking pop music videos. Has an estimated sale of 400 million records worldwide and is the most downloaded artist in history.

Madonna (1958 – ) American pop singer / actress and humanitarian. Madonna is the best selling female artist of all time with 300 million records. Influential cultural icon.
Arts / Film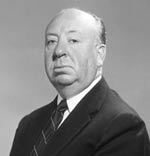 Alfred Hitchcock (1899 – 1980) – English / American film producer. Hitchcock successfully produced over 50 films, gaining 16 Oscar nominations and six awards. Considered one of most influential film directors of the Twentieth Century.

George Lucas (1944 – ) One of the most financially successful film directors, Lucas developed and produced the highly popular Star Wars and Indiana Jones series. (Net worth $4.2bn, 2013)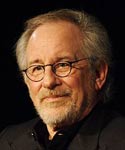 Steven Spielberg (1946 – ) Influential film maker who began with popular blockbusters —Jaws (1975), E.T. the Extra-Terrestrial (1982), and Jurassic Park (1993)and has since moved onto 'humanitarian' issues, such as the holocaust – Schindler's List (1993) and Lincoln (2012)

Oprah Winfrey (1954 – ) Influential talk show host, Oprah Winfrey has built a media empire built on her emotional approach. She has an estimated net wealth of $2.8 billion. The only North American black billionaire.
Sport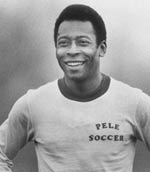 Pele (1940 – ) Brazilian footballer, considered greatest footballer of the 20th Century. Won three world cups with Brazil.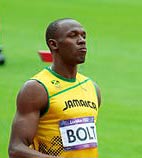 Usain Bolt – Jamaican athlete. Record holder at 100m and 200m. Won gold at 100m, 200m and 100m relay in 2008, 2012 and 2016.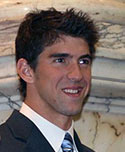 Michael Phelps (US, Swimming) Won 18 Olympic gold medals across a spectrum of swimming disciplines, and 22 medals in total.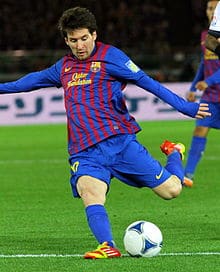 Lionel Messi (1987- ) Argentinian footballer. The first player to win four FIFA/Ballons d'Or – player of the year award.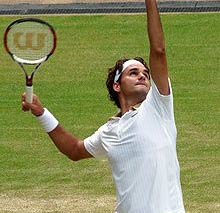 Roger Federer (1981 – ) Swiss Tennis player. Federer has won 17 single Grand Slam titles. Has held the no.1 world ranking for 302 weeks overall.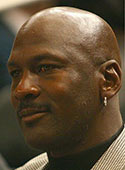 Michael Jordan (US, basketball) 6*NBA champion. considered greatest basketball player of all time. Helped raise profile of basketball worldwide.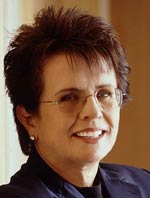 Billie Jean King (1939- ) American tennis player who won 39 Grand Slam singles titles. Also successful campaigner for equality for women players.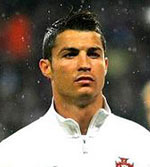 Christiano Ronaldo – Portuguese footballer. Four times winner of FIFA player of the year. Broke record for highest transfer fee (£80m) Also, best paid footballer with salary of €21 million for Real Madrid.
Politics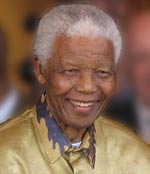 Nelson Mandela (1918 – 2013) Leader of ANC and anti-apartheid movement. After spending over 20 years in prison, Mandela succeeded in becoming first democratically elected leader of a free South Africa.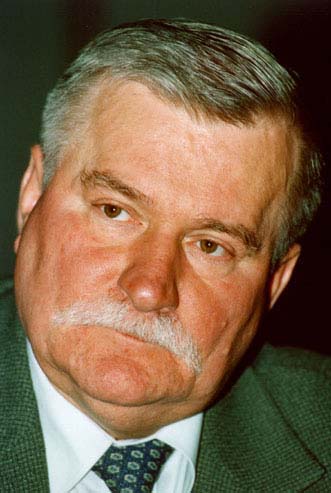 Lech Walesa (1943- ) – Polish leader of Solidarity movement. Walesa saw the overthrow of Communism, and served as President from 1990 to 1995.
Religion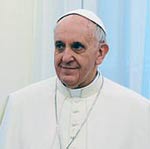 Pope Francis (1936 – ) – First pope from the Americas. Pope Francis has been successful in creating a new direction for Catholic church.
Science

Albert Einstein (1879 – 1955) German scientist – developed the theory of relativity. Also made contributions to theory of quantum theory.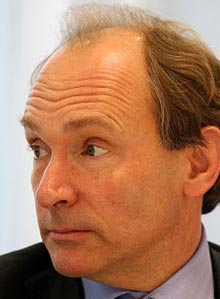 Tim Berners Lee (1955- ) English creator of World Wide Web. Ironically, Berners-Lee has not benefited financially as he gave his invention freely. However, he has seen it widely adopted.
Citation: Pettinger, Tejvan "Most successful people" Oxford, www.biographyonline.net, 11th Feb, 2013.
Related pages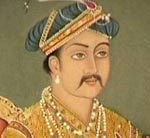 Richest people in history A list of the richest people in different eras of history. Includes Tutankhamun, Marcus Licinius Crassus, Akbar and Tsar Nicholas II