A selection of famous businessmen and businesswomen.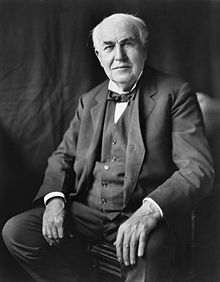 Thomas Edison (1847 – 1931) Edison filed over 1,000 patents during his life. But, he also combined a rare inventor's capacity to make them commercially viable. He made a fortune through the electric light bulb and other inventions such as the phonograph.
Richard Branson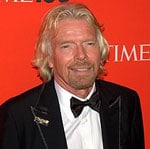 (1950 -) A high school drop out, Richard Branson founded the Virgin group of more than 400 companies.

Steve Jobs (1955 – 2011) Steve Jobs was the co-founder of Apple Computers, and a leading exponent of the personal computer revolution. Jobs oversaw the development of key innovations in the mobile technology revolution such as iPhone, iPod and iPad.
Anita Roddick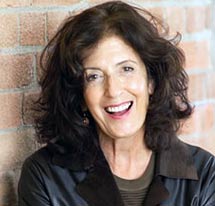 (1942 – 2007) Anita Roddick was the founder of the Body Shop, a cosmetic firm, with strong ethical principles.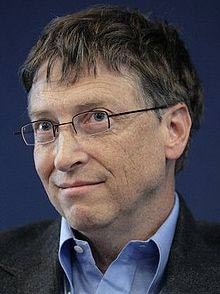 Bill Gates (1955- ) Co-founder of Microsoft, Bill Gates helped revolutionise operating systems for personal computers, becoming one of the richest persons on the planet. He now works full-time for his charitable foundation.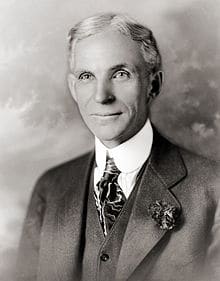 Henry Ford (1864-1947). Pioneered the use of mass production for motor cars, helping to reduce the price and make cars affordable for the average American consumer.

Elon Musk (1971- ) Musk is an entrepreneur and business magnate involved in SpaceX, Tesla Motors, The Boring Company, online bank X.com (Paypal) and OpenAI. His range of business ventures has made him one of the most influential entrepreneurs pushing the boundaries of new transport, space travel, artificial intelligence and Energy.

Coco Chanel (1883-1971 ) Coco Chanel was a French designer and costume maker, instrumental in defining feminine style and dress during the 20th Century. Her ideas and business practices were revolutionary.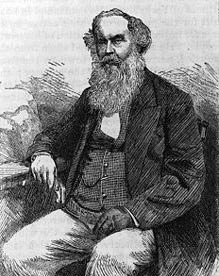 Sir Titus Salt (1803 – 1876) – a Victorian businessman who developed successful manufacture of Alpaca wool in Bradford, Yorkshire. Also famous for building his model village in Saltaire, and being one of few businessmen of the era to care about his workers.
J.Gutenberg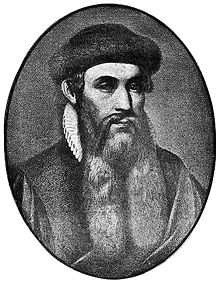 (1395 – 1468) Inventor of the first printing press in Germany. Also created one of the first publishing firms, selling many copies of the mass-produced books, like the Gutenberg Bible.

Oprah Winfrey (1954 -) Influential talk show host, who has also created a successful business empire, including her highly influential book club. She is considered one of the most influential women in the world.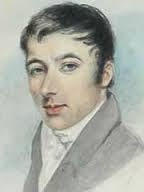 Robert Owen (1771 – 1858) – Welsh social reformer who attempted to build a utopian socialist and co-operative movement.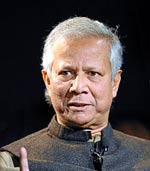 Muhammad Yunus (1940 – ) Bangladeshi banker and economist. Awarded the Nobel Peace Prize (2006) for his work in microfinance, a scheme for helping poor people to have greater access to finance at low-interest rates. He developed concepts of micro-credit and micro-finance as an effective way to promote economic development.
Citation: Pettinger, Tejvan. "Famous Business Biographies", Oxford, www.biographyonline.net, 4th February 2015. Last updated 9 February 2019.
Business Tycoons
The Tycoons – The Tycoons: How Andrew Carnegie, John D. Rockefeller, Jay Gould, and J. P. Morgan Invented the American Supereconomy at Amazon
Other Famous Business People
Related pages


Entrepreneurs – Famous entrepreneurs who have set up and created successful businesses, including Henry Ford, Anita Roddick, Steve Jobs and Bill Gates.

Famous people with Rags to Riches stories – Rags to riches stories – People who started off poor, but became rich through good fortune or hard work. The list includes; George Soros, Andrew Carnegie, Samuel Walton, Pele and J.K. Rowling.