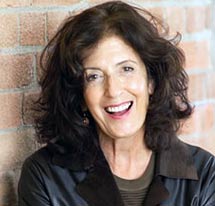 Dame Anita Roddick, DBE (23 October 1942 – 10 September 2007) was a British businesswoman, human rights activist and environmental campaigner, best known as the founder of The Body Shop, a cosmetics company producing and retailing beauty products that shaped ethical consumerism. The company was one of the first to prohibit the use of ingredients tested on animals and one of the first to promote fair trade with third world countries.
Roddick was involved in activism and campaigning for environmental and social issues including involvement with Greenpeace and The Big Issue. In 1990, Roddick founded 'Children On The Edge', a charitable organization which helps disadvantaged children in Eastern Europe and Asia.
In 2003, Queen Elizabeth II appointed Roddick a Dame Commander of the Order of the British Empire.
Anita Roddick was born in a bomb shelter in Littlehampton, Sussex the daughter of Italian immigrants who had recently arrived in England from Naples.
After school, Anita trained as a teacher before working for the United Nations. This experience enabled her to travel extensively and meet many many people.
In 1979, she opened her first shop in Brighton known as 'The Shop' located between two funeral parlours, Anita Roddick said that many business decisions came about through circumstances and good luck rather than any prepared plan. The Body Shops simple ethical message and promotion of ethical and environmental friendly consumerism helped grow a very strong brand image. Anita Roddick talks of the ethos behind the Body Shop:
"We made a list of all the things we didn't want to be. We did not want to be these captains of industry. That didn't make our blood sing. I didn't want to be a cosmetic diva wearing high heels and make-up, prancing around at the celebrity functions. We were rooted in family and community."
By 1991, the Body Shop had over 700 shops worldwide. It is considered to be the second most respected brand name in the UK. Roddick said the aim of the business was not just about making money, but using valuable ethical and moral principles in deciding how the business is run.
"All through history, there have always been movements where business was not just about the accumulation of proceeds but also for the public good. I am still looking for the modern equivalent of those Quakers who ran successful businesses, made money because they offered honest products and treated their people decently. This business creed, sadly, seems long forgotten."
In 1990, after visiting a Romanian orphanage, she established a charity – Children On The Edge. She actively campaigned for this and other charities.
In 2006, she sold the Body Shop to L'Oreal for £652 million.
In 2007, Anita disclosed she was quite ill with Hepatitis C shortly after she died from a brain haemorrhage. She left her estate to charities.
Citation: Pettinger, Tejvan.  "Biography of Anita Roddick", Oxford, UK www.biographyonline.net. Published: 1 February 2006. Last updated: 11th April 2019.
Related pages

Business people – Famous businessmen and women. Including Bill Gates, Richard Branson, Donald Trump, Oprah Winfrey, Henry Ford and Steve Jobs.
Animal rights activists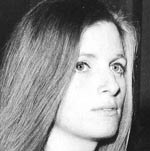 – Brigitte Bardot, Linda McCartney, Peter Singer and Jeremy Bentham.
Vegetarians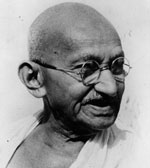 – Famous people who have adopted a vegetarian diet. Including Mahatma Gandhi, Abraham Lincoln, Rosa Parks.

Entrepreneurs – Famous entrepreneurs who have set up and created successful businesses, including Henry Ford, Anita Roddick, Steve Jobs and Bill Gates.