Famous people who have overcome difficult odds to offer real rags to riches story. This includes both financial rags to riches stories, but also people who have triumphed in other fields such as sport and music.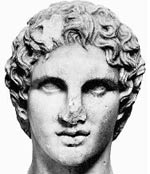 Alexander the Great (356 – 323 BC) Despite mixed claims to the Macedonian throne. Alexander consolidated his power before embarking on a global conquest stretching from the Aegean to India.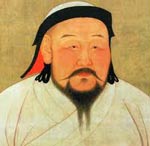 Genghis Khan – (1162 – 1227) Genghis Khan was orphaned at an early age, leaving him to forage in the wild. But, from these humble beginnings, he united the Mongol tribes before leading the Mongols to conquer China, Asia and Eastern Europe in one of the largest Empires the world had known.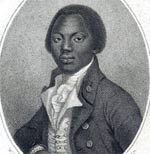 Olaudah Equiano (1745 – 1797) – Enslaved in Africa, he was taken to America, where he was able to purchase his freedom. He wrote a best-selling book 'The Interesting Narrative of the Life of Olaudah Equiano' He left an estate valued at £950 to his daughter (worth over £80,000 today)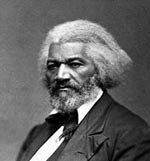 Frederick Douglass (1818-1895) -A former slave, Douglass escaped to became a leading figurehead in the anti-slavery movement. One of the most prominent African-American leaders of the Nineteenth Century. His income from his books and lecture circuit enabled him to purchase a home and 15 acres (61,000 m²) of land in Washington D.C.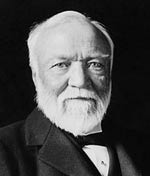 Andrew Carnegie (1835 – 1919) Born in a one-roomed weavers cottage in Dunfermline, Scotland. His family emigrated to America when he was 13 because of their extreme poverty. His first job in Pennsylvania was as a bobbin boy for $1.20 a week. But, he went on to dominate the US steel industry, amassing a personal fortune. By his death, he had given away $4.8 billion (2010 terms)

Tenzing Norgay (1914-1986) was a Nepali-Indian Sherpa mountaineer. Norgay was born in poverty in Nepal. He received no formal education, but his bright personality and climbing skills led to him being chosen to make the first successful summit of Mount Everest with Edmund Hillary. He became wealthy by Sherpa standards and helped his fellow Sherpa climber.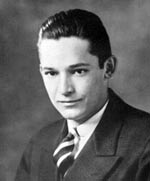 Samuel Walton ( 1918 – 1992) Growing up in the Great Depression of the 1930s, Walton had to milk the family cow and do numerous odd jobs to help his family survive. After the war, he took out a loan to buy a small grocery store. He went on to build this into the giant Walmart supermarket chain, amassing a fortune of over $23 billion (1992)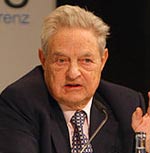 George Soros (1930 – ) Soros was born in Budapest, Hungary and despite his Jewish origins survived the Nazi occupation and the siege of Budapest. Soros emigrated to London where he became an impoverished student at the LSE. He wrote to every merchant bank in London asking for a job. From these beginnings, he became one of the most successful and wealthy investors in the world, with a net worth of over $23 billion. (2013)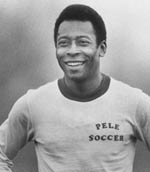 Pele (1940 – ) (Brazil, footballer) Pele grew up in poverty in Sao Paulo. He could not afford a proper football and practised with an improvised ball of newspaper. Aged 15, he signed with Santos FC. He went on to become the greatest footballer of the century, winning three World Cups with Brazil and scoring 1,281 goals in 1,363 games. Since his retirement, Pele has become a global ambassador for sport and is a well-known advocate for overcoming poverty.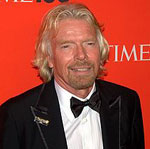 Richard Branson (1950 – ) At school Branson was an academic failure and left without any qualifications. Starting his own record shop with a small loan, Richard Branson became one of the most colourful and successful businessmen in the UK.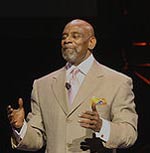 Chris Gardner (1954 – ) Gardner struggled with homelessness while raising his son and working as a trainee stockbroker. He set up his brokerage firm, later selling it in a multi-million pound deal. He wrote an autobiography of his story – 'The Pursuit of Happiness.' (2006) which was made into a feature film describing his rags to riches story.

Steve Jobs (1955 – 2011) Steve Jobs struggled with formal education, dropping out of college. He went on to be the co-founder of Apple Computers, and a leading exponent of the personal computer revolution. His net wealth in 2010 was estimated to be $8.2 billion.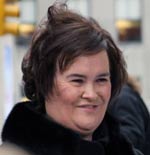 Susan Boyle (1961 – ) At the age of 48, Susan Boyle had only ever sung to her local parish. She led a quiet life looking after her mother and cat, she was unmarried but still dreamed of being a famous singer. After getting a break on 'Britain's Got Talent,' She became one of the fastest-selling debut artists of all time.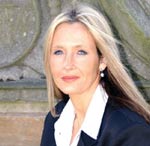 J.K.Rowling (1965 – ) For many years Rowling struggled as a single mother living on benefits. After writing the first draft of Harry Potter and The Philosopher's Stone she was rejected by many leading publishers. But, once published, Harry Potter soon became one of the best-selling books on record – making J.K.Rowling one of the best paid modern writers. Forbes estimated she was the first $ billion writer.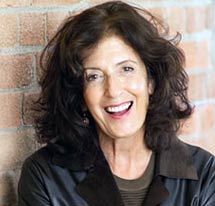 Anita Roddick (1942 – 2007) Born in a bomb shelter in Sussex during the Second World War to immigrant parents from Italy, Anita established a successful global business brand – The Body Shop. Her first shop was a modest unit, situated between two funeral parlours in Brighton, offering just 15 products related to skin care. The Body Shop became one of the first shops to promote animal rights and ethical concerns in business.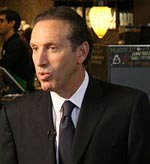 Howard Schultz. (1953 – ) Born to poor Jewish parents in Brooklyn, New York. Schultz was the first member of his family to attend college. Working his way up from a salesperson for Xerox, he became CEO of Starbucks, and oversaw its rapid growth, leaving him a net worth of $1.6 billion by 2013.

Oprah Winfrey (1954 – ) Oprah Winfrey was born in rural Mississippi and brought up in inner-city Milwaukee. Despite her difficult upbringing, she became one of the best-known American TV personalities and the founder of the highly successful Oprah brand.

John Lennon (1940 – 1980) Brought up in Liverpool, Lennon was expelled from college and left without any O-Level qualifications. He rose to fame as one of the principal founders of the Beatles and also pursued his own influential solo career.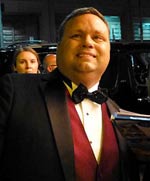 Paul Potts (1970 – ) Before winning ITV's Britain's Got Talent, Paul Potts worked as a local Councillor and manager in a mobile phone shop. He participated in amateur dramatics, but after winning the TV series, he became a global music icon topping the charts in several countries around the world.

Haile Gebreselassie (1973 – ) (Ethiopian athlete) Haile was one of ten children born in rural Ethiopia. He had to run 20km every day to get to school and back. He became one of most successful athletes with two Olympic golds in the 10,000m. Also held the world record for the marathon for three years with a time of 2.03.59.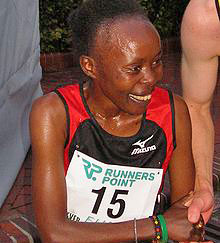 Tegla Laroupe (1973 – ) Born in Kutomwony, rural Kenya, Laroupe grew up looking after her siblings and working on a farm. She overcame the discrimination against women taking part in sport to win her first race barefoot in 1988. She went on to become a five times world champion and leading marathon runner. She also founded her own Peace Foundation.
Citation: Pettinger, Tejvan. "Famous rags to riches stories", Oxford, www.biographyonline.net, 2nd February 2012. Updated 31 January 2020.
Rags To Riches: Motivating Stories of How Ordinary People Achieved Extraordinary Wealth
Related pages
Courageous people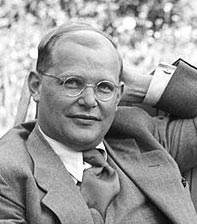 – People who have overcome difficult circumstances and difficult odds. Includes Joan of Arc, Galileo, Harriet Tubman, Socrates, Malala Yousafzai.

Inspirational people – People who made a difference in a positive way and left the world a better place. Includes Eleanor Roosevelt, Mother Teresa and Emil Zatopek.

Self-Made Men A list of men who have succeeded in the world starting from humble beginnings to become successful in different fields such as business, science, the arts and sport.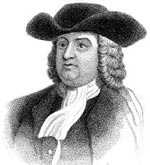 People who were born ahead of their time. A list of people whose ideas, actions and speech were not fully appreciated during their lifetime.