Top 10 Famous Writers
1. William Shakespeare (1564- 1616) English poet and playwright. Famous works include Macbeth, Romeo and Juliet, Merchant of Venice and Hamlet.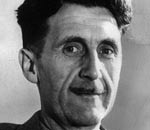 2. George Orwell (1903 – 1950) – English author. Famous works include Animal Farm, and 1984. Both stark warnings about the dangers of totalitarian states.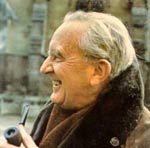 3. J.R.R. Tolkien (1892 – 1973) – Best selling English author who wrote the Lord of the Rings, The Hobbit and The Silmarillion.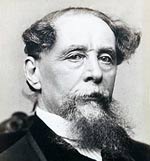 4. Charles Dickens (1812 – 1870) – English writer and social critic. Best known works include novels such as Oliver Twist, David Copperfield and A Christmas Carol.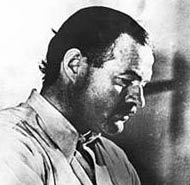 5. Ernest Hemingway ( 1899 – 1961) Ground breaking modernist American writer. Famous works include For Whom The Bell Tolls and A Farewell to Arms.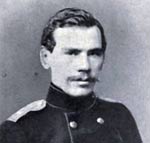 6. Leo Tolstoy (1828 – 1910) Russian writer and moral philosopher. Famous works include the epic novel War and Peace and Anna Karenina.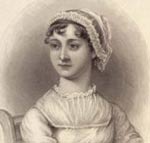 7. Jane Austen (1775 – 1817) English author who wrote romantic fiction combined with social realism. Her novels include: Sense and Sensibility (1811), Pride and Prejudice (1813) and Emma (1816).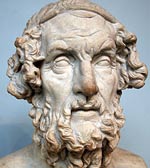 8. Homer (c. 8th Century B.C. ) Considered the greatest of the ancient Greek poets. The author of the two epic poems, The Iliad and The Odyssey.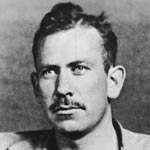 9. John Steinbeck (1902 – 1968) American writer, who captured the social change experience in the US around the time of the Great Depression. Famous works include – Of Mice and Men, The Grapes of Wrath and East of Eden.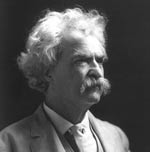 10. Mark Twain. (1835 – 1910) American writer and humourist, considered the 'father of American literature'. Famous works include The Adventures of Tom Sawyer (1876) and Adventures of Huckleberry Finn (1885).
More Writers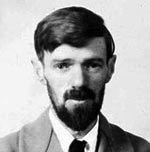 D H Lawrence (1885 – 1930) English poet, novelist and writer. Best known works include: Sons and Lovers, The Rainbow, Women in Love and Lady Chatterley's Lover.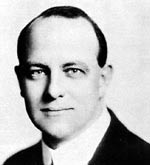 P.G.Wodehouse (1881 – 1975) English comic writer. Best known for his stories about the English upper classes, such as Jeeves and Wooster and Blandings Castle.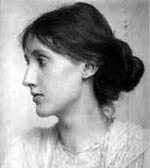 Virginia Woolf (1882 – 1941) English modernist writer, member of Bloomsbury group. Famous novels include: Mrs Dalloway (1925), To the Lighthouse (1927) and Orlando (1928),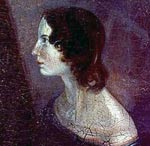 Emily Bronte (1818 – 1848) One of the Bronte sisters, Emily is best known for her novel Wuthering Heights, and her poetry.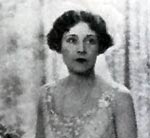 Barbara Cartland (1901 – 2000) One of most prolific and best selling authors of the romantic fiction genre.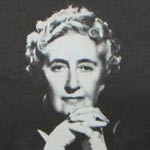 Agatha Christie (1890 – 1976) British crime writer. Many of books focused on series featuring detectives 'Poirot' and Mrs Marple.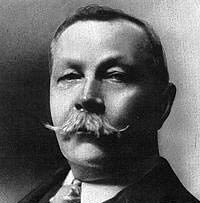 Sir Arthur Conan Doyle (1859 – 1930) Author of historical novels and plays. But, famous for his short stories about Sherlock Holmes, such as The Hound of the Baskervilles.
Anne Frank (1929 – 1945) Jewish diarist. Known for her diary 'Anne Frank' Published after her death recalling life hiding from Gestapo.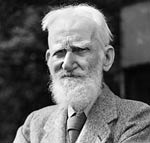 George Bernard Shaw (1856 – 1950) Irish playwright and wit. Famous works include: Pygmalion (1912), Man and Superman (1903) and Back to Methuselah (1921)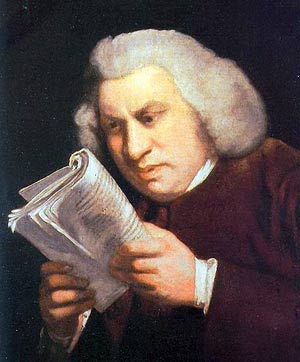 Samuel Johnson (1709– 1784) British author best known for his compilation of the English dictionary. Although not the first attempt at a dictionary, it was widely considered to be the most comprehensive – setting the standard for later dictionaries.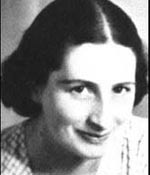 Vera Brittain (1893 – 1970) British writer best known for her autobiography – Testament of Youth – sharing her traumatic experiences of the First World War.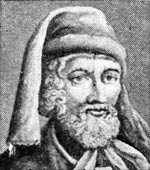 William Caxton (1420-1492) Printer. Published first English translations of classics, such as Canterbury Tales and Tales of King Arthur.
Famous Children's Writers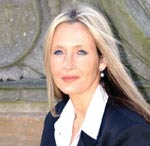 J.K.Rowling (1965 – ) British author of the Harry Potter Series – one of best selling books of all time.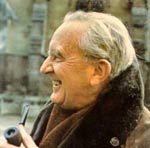 J.R.R. Tolkien (1892 – 1973) author of The Hobbit and Farmer Giles of Ham.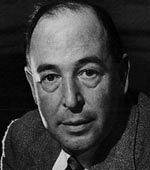 C.S. Lewis ( 1898 – 1963) Irish / English author, best known for The Chronicles of Narnia, a children's fantasy series. Also well known as a Christian apologist.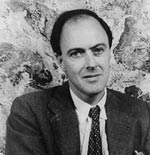 Roald Dahl (1916 – 1990) English author, best known for his children's books, such as Willy Wonka and the Chocolate Factory, James and The Giant Peach and The BFG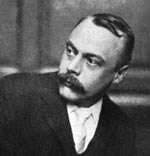 Kenneth Graham (1859 – 1932) Author of the Wind in the Willows, a classic of Children's literature.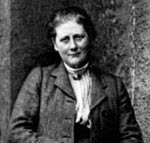 Beatrix Potter (1866 – 1943) English conservationist and author of Tales of Peter Rabbit.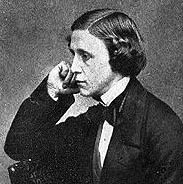 Lewis Carroll (1832-1898) Oxford mathematician and author. Famous for Alice in Wonderland, Through the Looking Glass, and poems like The Snark.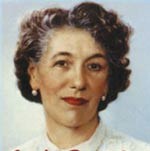 Enid Blyton (1897 – 1968) British children's writer, known for series, such as The Famous Five, The Secret Seven. Wrote an estimated 800 books over 40 years.
Philosophers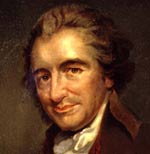 Tom Paine (1737- 1809) English-American author, philosopher and social activist. Wrote 'Common Sense' (1776) and the Rights of Man (1791). Important tracts supporting principles of American and French revolutions.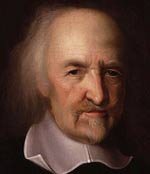 Thomas Hobbes (1588 – 1679) Political philosopher. His book Leviathan (1651) which expounded the idea of a social contract and big bearing on western political thought.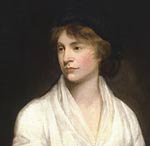 Mary Wollstonecraft (1759-1797) – Feminist, author. Her work, A Vindication of the Rights of Woman (1792) was an early defence of women's rights.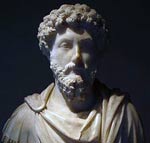 Marcus Aurelius (121 – 180) – Roman Emperor and philosopher. Famous for his book 'Meditations' which offer short aphorisms of wisdom and advice.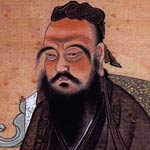 Confucius (551–479) BCE Chinese philosopher and author of The Analects.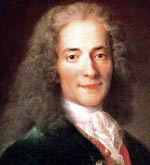 Voltaire (1694 – 1778) – French philosopher and critic. Best known for his work Candide (1762) which epitomises his satire and criticisms of social convention.

Thomas Jefferson (1743- 1826) Third president of the US. Principle author of the Declaration of Independence.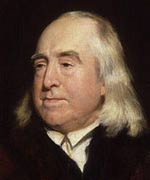 Jeremy Bentham (1748–1832) British philosopher. Bentham is credited with being the founding father of Utilitarianism. He wrote on many social and ethical issues of his day.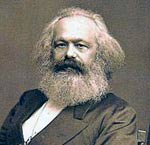 Karl Marx (1818 – 1883) Principle Marxist philosopher. Author of Das Kapital and The Communist Manifesto (with F.Engels)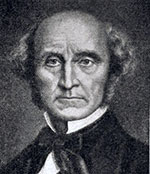 John Stuart Mill (1806 – 1873) Utilitarian philosopher and proponent of Liberty and the rights of women.
Aristotle (384 BC – 322 BC) – Greek philosopher. Aristotle was a student of Plato and helped disseminate the teachings of Socrates and Plato to Western culture.
Poets
John Keats (1795 – 1821) English Romantic Poet, best known for his Odes, such as Ode to a Nightingale, Endymion.
William Shakespeare (1564- 1616) English poet. Wrote many well known sonnets as well as his plays.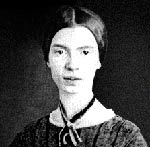 Emily Dickinson (1830 – 1886) American female poet. Led secluded lifestyle, and left legacy of many short vivid poems, often on themes of death and immortality.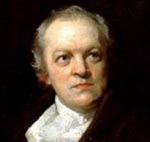 William Blake (1757 –1827) English mystic and romantic poet, wrote Songs of Innocence and Songs of Experience. Also hand-painted many of his works.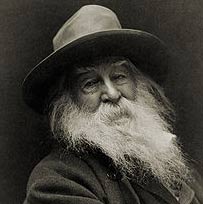 Walt Whitman (1819 – 1892) American poet. Wrote Leaves of Grass, a ground breaking new style of poetry.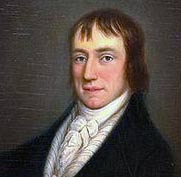 William Wordsworth (1770 – 1850) English romantic poet from Lake District, many poems related to natures, such as his Lyrical Ballads.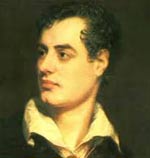 Lord Byron (1788 – 1824) English romantic poet. Works include Don Juan.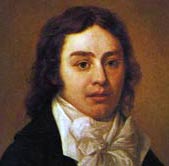 Samuel Taylor Coleridge (1772 – 1834) English romantic poet. Author of The Rime of the Ancient Mariner and Kublai Khan.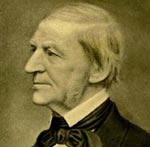 Ralph Waldo Emerson (1803 – 1882) American Transcendentalist poet and writer.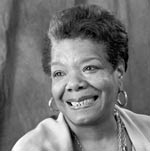 Maya Angelou (1928 – 2014 ) – Modern American poet and writer.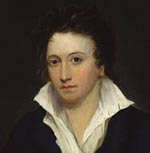 Percy Bysshe Shelley (1792 – 1822) English romantic poet. Famous works include Queen Mab and Prometheus Unbound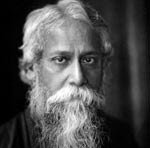 Rabindranath Tagore (1861 – 1941) Indian poet. Awarded Nobel Prize for Literature for his work – Gitanjali.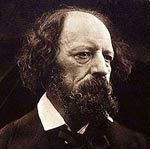 Alfred Tennyson (1809 – 1892) Popular Victorian poet, wrote Charge of the Light Brigade, Ulysses, although In Memoriam A.H.H.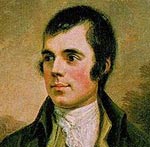 Robert Burns (1759 – 1796) Scottish romantic poet often based on traditional folk songs.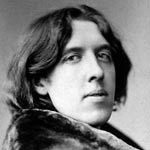 Oscar Wilde (1854 – 1900) – Irish writer and poet. Wilde wrote humorous satirical plays, such as 'The Importance of Being Earnest' and 'The Picture of Dorian Grey'.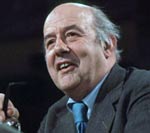 John Betjeman (1906 – 1984) English poet. Poet Laureate of the UK from 1972 to his death in 1984.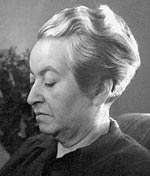 Gabriela Mistral (1889-1957) Chilean poet, diplomat and educator. Mistral was the first Latin American woman to win the Nobel Prize for Literature in 1945.

Sappho ( c 570 BC) One of the first published female writers. Much of her poetry has been lost but her immense reputation has remained. Plato referred to Sappho as one of the great 10 poets.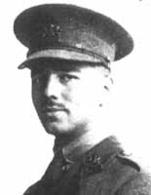 Wilfred Owen. (1893 – 1918) Celebrated war poet. In poems, such as "Anthem for Doomed Youth" – he vividly described the horrors of trench warfare and the misplaced loyalties of patriotism.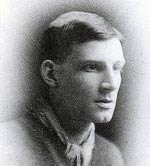 Siegfried Sassoon (1886 – 1967) A fearless solider and celebrated war poet. Became critical of war effort, writing a letter to Times speaking against the war.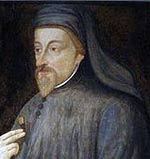 Geoffrey Chaucer (1343 – 1400) Considered the Father of English Literature. Best known for Canterbury Tales
Economist writers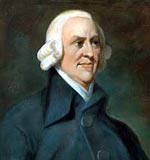 Adam Smith (1723-1790) was a Scottish social philosopher and pioneer of classical economics. He his best known for his work 'The Wealth of Nations' which laid down a framework for the basis of free market economics.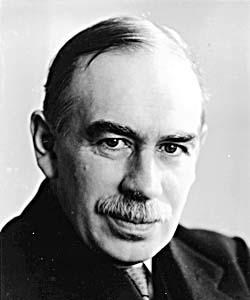 John Maynard Keynes (1883 – 1946) one of the most influential economists of the Twentieth Century. Keynes advocated a role for government to manage aggregate demand and overcome recession.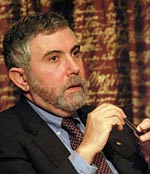 Paul Krugman (1953 – ) a Nobel Prize winning economist for his work on New Trade Theory. Krugman was a noted critic of austerity and leading advocate for a resurgence in Keynesian economics.
Political / social activists
Spiritual writers
Related pages