A list of the famous entrepreneurs. People who created and built successful businesses.
Top 10 Entrepreneurs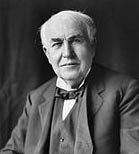 1. Thomas Edison (1847 – 1931) Edison filed over 1,000 patents during his life. But, he also combined a rare inventor's capacity to make them commercially viable. He made a fortune through the electric light bulb and other inventions such as the phonograph.
2. Richard Branson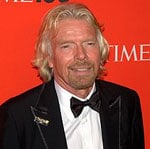 (1950-)
A high school drop out, Richard Branson founded the Virgin group of more than 400 companies. It all grew out of a small record shop in London. Branson said he became an entrepreneur by chance because he wanted to have some fun and do things better than existing firms.

3. Steve Jobs (1955 –-2011)
Steve Jobs was the co-founder of Apple Computers, and a leading exponent of the personal computer revolution. Jobs oversaw the development of key innovations in the mobile technology revolution such as iPhone, iPod and iPad.
4. Anita Roddick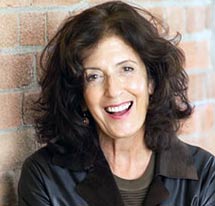 (1942 – 2007)
Anita Roddick was the founder of the Body Shop, a cosmetic firm, with strong ethical principles. Roddick showed entrepreneurs could succeed in business and maintain an ethical profile.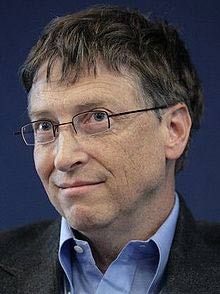 5. Bill Gates (1955- )
Co-founder of Microsoft, Bill Gates helped revolutionise operating systems for personal computers, becoming one of richest persons on the planet. He now works full-time for his charitable foundation.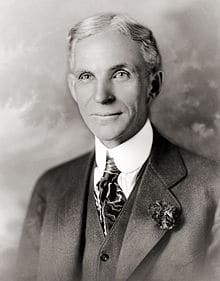 6. Henry Ford (1864-1947)
Pioneered the use of Mass production for motor cars, helping to reduce the price and make cars affordable for the average American consumer.

7. Coco Chanel (1883-1971 )
Coco Chanel was a French designer and costume maker, instrumental in defining feminine style and dress during the 20th Century. Her ideas and business practises were revolutionary.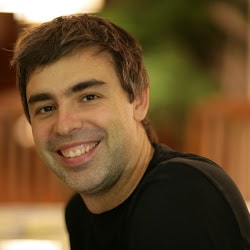 8. Larry Page (1973 – )

Along with Sergey Brin, Page is the co-founder of Google, which became one of fastest growing businesses of all time. Larry Page helped invent Page Rank which helped to make Google the most popular search engine.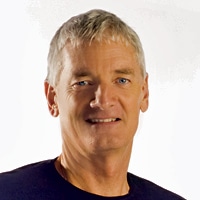 9. James Dyson (1947 – )

British inventor and businessman, who invented the bag less vacuum cleaner and successfully marketed and sold product. Has continued to sell innovate designs, such as Dyson hand-driers.

10. Oprah Winfrey (1954 – )
Influential talk show host, who has also created a successful business empire, including her highly influential book club. She is considered one of the most influential women in the world.
Other Famous Entrepreneurs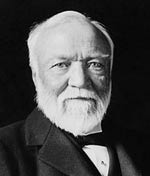 Andrew Carnegie (1835 – 1919) Born in Scotland to poor parents, Carnegie moved to America where he became very wealthy through dominating the US steel industry. After selling his steel corporation in 1901, he devoted the rest of his life to philanthropy.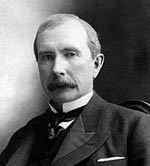 John D. Rockefeller (1839 – 1937) Rockefeller became one of the richest persons in the world through his dominance of the oil and railroad industries. He became a generous philanthropists giving money to his church, education, medical science and public health.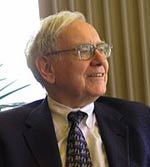 Warren Buffet (1930 – ) Buffet became one of the wealthiest persons in the world through his investment strategies. He has pledged to give away 99% of his personal fortune to philanthropic causes, primarily through the Gates foundation.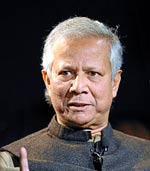 Muhammad Yunus (1940 – ) Bangladeshi banker and economist. Awarded the Nobel Peace Prize (2006) for his work in micro-finance, a scheme for helping poor people to have greater access to finance at low interest rates. He developed concepts of micro-credit and micro-finance as an effective way to promote economic development.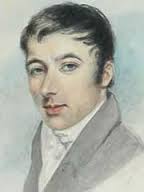 Robert Owen (1771 – 1858) – Welsh social reformer who attempted to build utopian socialist and co-operative movement. His New Lanark factory was influential in showing workers could be treated well and a business still be profitable.

Sir Titus Salt (1803 – 1876) – Victorian businessman who developed successful manufacture of Alpaca wool in Bradford, Yorkshire. Also famous for building his model village in Saltaire, and being one of few businessmen of era to care about his workers.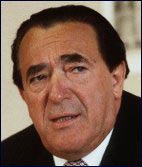 Robert Maxwell (1923 – 1991 – Printing and media. Maxwell was a flamboyant entrepreneur who built up Pergamon Press to become a publishing empire, including the Mirror Group. However, on his death he left large hole in his companies pension funds, due to mismanagement of funds.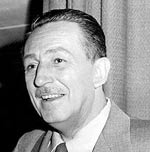 Walt Disney (1901 – 1971) Movie producer and creator of Disney theme parks. Disney began his career as a cartoonist; with his popular cartoon characters, such as Donald Duck, he was able to set up Disney corporation, which became one of most successful entertainment businesses in America.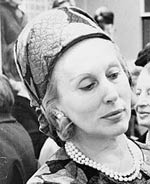 Estee Lauder (1906 – 2004) With her husband, Estee Lauder was the creator of America's biggest cosmetic company. Founded in 1946, Estee Lauder came to be a prominent cosmetic company specialising in skin care and beauty creams.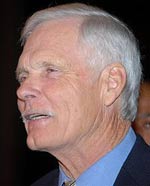 Ted Turner (1938 – ) An American media mogul. Ted Turner is the founder of the 24 hour news channel CNN, setting a precedent for dedicated media cable TV channels. He is also one of the largest landowners in the US.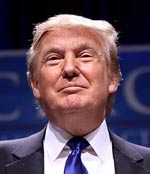 Donald Trump (1946 – ) Real estate and media mogul. Trump made his fortune in real estate investment, and his Trump Entertainment Resorts company. An outspoken and controversial figure he is frequently in the limelight. In 2015, he announced a bid to be Republican presidential candidate.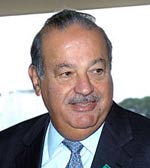 Carlos Slim Helu (1940 – ) – Mexican entrepreneur. From 2010 to 2013 he was ranked as the richest person in the world. He is an investor in a diverse range of businesses through his conglomerate Grupo Carso. This includes the mobile phone group America Movil.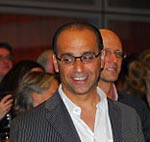 Theo Paphitis (1959 – ) Graduating as an office clerk in Lloyds of London, Theo Paphitis made a fortune in property before investing in NAG mobiles and turning around Ryman's stationers (£250 million). Features in BBC's Dragons Den.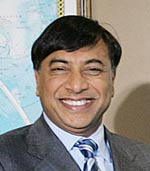 Lakshmi Mittal (1950- ) Born in a village without electricity in India, he started his working life as a steel worker. Lakshmi went on to buy his own steel mills and turn loss making steel companies around. By 2008, he had a net worth of $16bn in 2012, making him 22nd richest person according to Forbes.
Citation: Pettinger, Tejvan. "Famous Entrepreneurs", Oxford, www.biographyonline.net, 18th May. 2013
Related pages