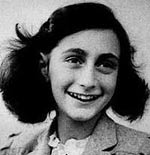 Anne Frank (15) (1929 – 1945) Dutch-Jewish diarist. Known for her diary Anne Frank. Published after her death, it recalls life hiding from Gestapo in occupied Netherlands. Died from Typhus in Bergen-Belsen concentration camp aged 15.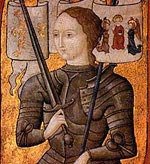 Joan of Arc (19) (1412-1431) – The patron saint of France, Joan of Arc inspired a French revolt against the occupation of the English. An unlikely heroine; at the age of just 17, the diminutive Joan successfully led the French to victory at Orleans. Her later trial and martyrdom only heightened her mystique.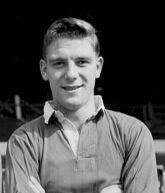 Duncan Edwards (21) (1936 – 1958) Manchester United and England player. Edwards was one of the 23 people who died in the Munich air disaster. Edwards was considered one of England's greatest prospects.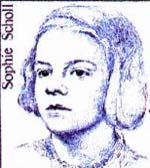 Sophie Scholl (22) (1921-1943) – As a student at the University of Munich, Scholl was arrested by the Gestapo for distributing anti-war leaflets. As a consequence, she was executed for 'high treason' by guillotine in 1943.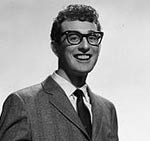 Buddy Holly (22) (1936 – 1959) American musician and pioneer of Rock and Roll. He died in a plane crash — 1959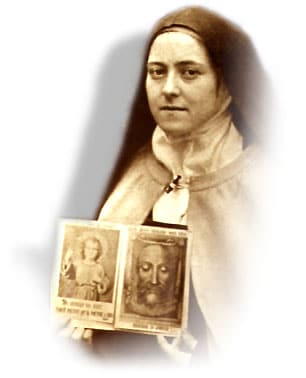 St Thérèse of Lisieux (23) (1873 – 1897) Aged just 15, she asked the Pope for special permission to enter a convent early. She died aged just 23, but her writings of her spiritual journey became a best-seller, inspiring many with her simple but meaningful philosophy.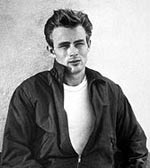 James Dean (24) (1931 – 1955) American actor who was a cultural icon of American teenager. Starred in 'Rebel Without a Cause' (1955) and East of Eden (1955) He died in a automobile accident, with cause attributed to 'reckless speeding' September, 30, 1955.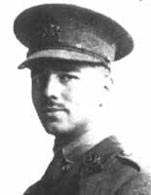 Wilfred Owen. (25) (1893 – 1918) Celebrated war poet. In poems, such as "Anthem for Doomed Youth" – he vividly described the horrors of trench warfare and the misplaced loyalties of patriotism.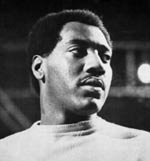 Otis Redding (26) (1941 – 1967) A US-American singer-songwriter, record producer, arranger and talent scout. Recorded 'On the Dock of the Bay' Known as the 'King of Soul' he was an influential musician. He died in a plane crash December 10, 1967.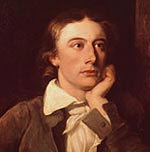 John Keats (26) – (1795 – 1821) English Romantic Poet, best known for his Odes, such as Ode to a Nightingale, Endymion.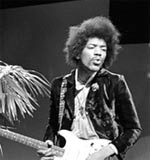 Jimi Hendrix (27) (1942 – 1970) An American musician, singer, and songwriter, who was a hugely influential electric guitarist. Cause of death was recorded as asphyxia while intoxicated with barbiturates.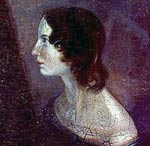 Emily Bronte (30) (1818 – 1848) British author from Haworth, Yorkshire. One of the Bronte sisters, best known for her novel Wuthering Heights, and her poetry.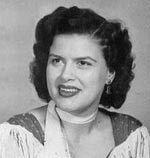 Patsy Cline (30) (1932-1963) Country music singer, switched over to pop music becoming one of most influential female vocalists. Died in plane crash.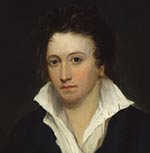 Percy Bysshe Shelley (30) (1792 – 1822) English romantic poet. Famous works include Queen Mab and Prometheus Unbound. Drowned in a sudden storm off Italian coast, whilst sailing the Don Juan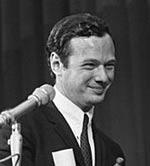 Brian Epstein (32) English music entrepreneur, spotted the talent of the Beatles getting their first record contract and becoming their manager until his tragic death in 1967 from a drug overdose.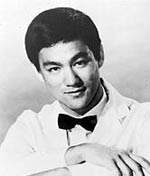 Bruce Lee (32) Hong Kong – American martial artist, actor and film-maker. Lee was most influential martial artist of all time. Died from possible allergic reaction — 1973

Jesus Christ (33) (0 AD – 33 AD) – Spiritual teacher, who gave main teachings in the gospels of New Testament. Principle inspiration for Christianity. Died by crucifixion.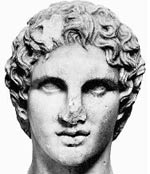 Alexander the Great (33) (356 – 323 BC) King of Macedonia, he established an Empire from the Ionian Sea to the Himalayas in India.

Eva Peron (33) (1919-1952) – First lady of Argentina. Peron campaigned for both the poor and for the extension of women's rights. She died aged only 32 in 1952.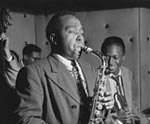 Charlie Parker (34) Influential jazz saxophonist. Principle figure in the development of 'bepop' a new form of Jazz. Died in 1955 from pneumonia and ulcer, brought on by and alcohol drug abuse.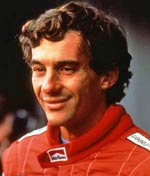 Aryton Senna (34) – (1960 – 1994) Brazilian motor racing champion. Three times Formula One world champion ('88,'90,'91). Died in motor racing accident, Bologna, Italy.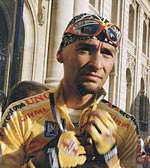 Marco Pantani (34) (1970 – 2004) Italian professional cyclist. Pantani won both the Giro d'Italia and Tour de France in an illustrious cycling career, which was overshadowed the the use of performance enhancing drugs. He died from a cocaine overdose.

Wolfgang Amadeus Mozart (35) (1756 – 1791) Composing from the age of 6, Mozart was a musical genius and one of the greatest classical composers of all time. Died in 1791 after a prolonged illness and buried in a commoners grave.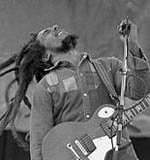 Bob Marley (36) – (1945-1981) A Jamaican reggae singer-songwriter and musician. Became one of best-selling musicians of all time. Committed Rastafari. Died from a complication of cancer. A Melanoma that metastasized into lung and brain cancer in 1981.

Diana, Princess of Wales (36) (1961-1997) – British Royal princess who was noted for her humanitarian charity work. She was involved in charities, such as AIDS and banning land mines. She died in a car accident, Paris in 1997.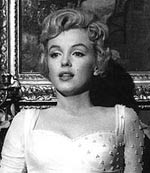 Marilyn Monroe (36) (1926 – 1962) American singer, model and actress. Monroe became one of most famous cultural icons in the world. She received a Golden Globe Award for the film 'Some Like it Hot' (1959). Died from Barbiturate overdose.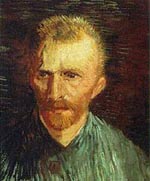 Vincent Van Gogh (37) – (1853 – 1890). Dutch post-impressionist painter. Developed unique and ground-breaking style, which had huge influence on modern art. Died 29 hours after complications from self-inflicted gun shot wound.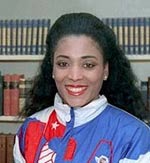 Florence Griffith Joyner (38) – (1959-1998) Olympian/sprinter. Olympic gold in 100m and 200m and still holds world record for the 100m and 200m. Died from possible asphyxiation during epileptic seizure in 1998.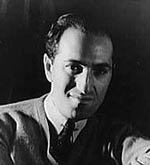 George Gershwin (38) – (1898 – July 11, 1937) American composer and pianist. Famous compositions include: Rhapsody in Blue (1924) and An American in Paris (1928), and the opera Porgy and Bess (1935).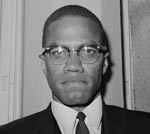 Malcolm X (39) (1925 – 1965) American Black nationalist leader. Malcolm X was leader of the Nation of Islam which advocated a separate nation for blacks and whites. Assassinated in 1965.

Martin Luther King  (39)  (1929 – 1968) – American civil rights campaigner. Martin Luther King led the non-violent civil rights movement being at the forefront of the sweeping social change of the 1960s. Assassinated in 1968.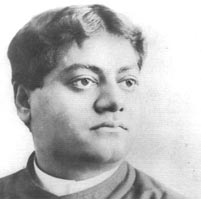 Swami Vivekananda (39) (1863-1902) Hindu monk who went to the World Parliament of Religions in Chicago 1893. His philosophy was 'it's better to wear away than rust away' – living a life of dynamic intensity, he died aged 39, fulfilling his own prophecy he would not see 40 years.

 John F. Kennedy (46) (1917 – 1963) US President. Elected in 1960, Kennedy played a role in diffusing the Cuban missile crisis and the threat of nuclear war. Assassinated in Dallas, Texas in Nov 1963.
Citation: Pettinger, Tejvan. "Famous people who died early", Oxford, UK www.biographyonline.net, 18th August 2014
Related pages

People who changed the world – Famous people who changed the course of history including Socrates, Newton, Jesus Christ, Muhammad, Queen Victoria, Catherine the Great, Einstein and Gandhi.

Women who changed the world – Famous women who changed the world. Features female Prime Ministers, scientists, cultural figures, authors and royalty. Includes; Cleopatra, Princess Diana, Marie Curie, Queen Victoria, and Joan of Arc.

Actors – Famous actors, including Alec Guinness,  Michael Caine, Katherine Hepburn, Audrey Hepburn and Grace Kelly.