Vincent Van Gogh (1853–1890)
Vincent Van Gogh was an artist of exceptional talent. Influenced by impressionist painters of the period, he developed his own instinctive, spontaneous style. Van Gogh became one of the most celebrated artists of the twentieth century and played a key role in the development of modern art.
"What am I in the eyes of most people — a nonentity, an eccentric, or an unpleasant person — somebody who has no position in society and will never have; in short, the lowest of the low. All right, then — even if that were absolutely true, then I should one day like to show by my work what such an eccentric, such a nobody, has in his heart. That is my ambition, based less on resentment than on love in spite of everything, based more on a feeling of serenity than on passion."
– Vincent Van Gogh (Letter to Theo, July 1882)
Short Biography Vincent Van Gogh
He was born in Groot-Zundert, a small town in Holland in March 1853. His father was a Protestant pastor and he had three uncles who were art dealers.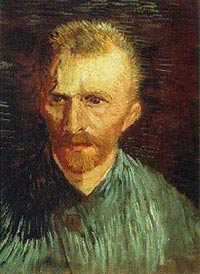 His early life seems generally to be unhappy, after a period of working in his uncle's art dealership, he became frustrated and so became a Protestant minister. He became a preacher in the poor agricultural districts of Brabant. He empathised with the poverty of the inhabitants and began to share their poverty and rough living conditions. Despite trying to live according to the gospel message of poverty, the church authorities were displeased that Van Gogh seemed to be undermining the 'dignity of the priesthood.' He was relieved of his post and Van Gogh turned to art.
Despite disliking formal training, he studied art in both Brussels and Paris. His first attempts at art were not indicative of his later talent. In the beginning, he was a clumsy drawer and, when studying at one art academy, he was put back a year because of his perceived lack of ability to draw. His early pictures appear rather basic and do not show any sign of his later art. However, he worked hard and sought to improve his technique. Yet these early difficulties always stayed with Van Gogh and throughout his life, he was bothered with a sense of inadequacy. In a letter to his brother, he described his early efforts as mere 'scribbles.'
He became absorbed in art and would prioritise it over more mundane matters. Van Gogh struggled to hold down a regular job. For example, he lost his position as an art dealer after quarrelling with a customer. He also had short-lived jobs as a supply teacher and priest. Not holding a regular job, he relied on financial help from his close brother Theo. Theo was generous to his brother throughout his life – often sending money and painting materials.
With his brothers financial backing, in 1888 Van Gogh travelled to Arles in the south of France, where he continued his painting – often outside – another feature of the impressionist movement. This was a prolific period for Van Gogh; he could paint up to five paintings per week and he enjoyed walking in the countryside and getting inspiration from nature – such as the corn harvest. He drew everything from nature, portraits of friends, everyday objects and the vast night sky.
Living in Paris (1886-88) he had been influenced by the new impressionist painters, such as Monet and Renoir, and their interest in light. However, he soon developed his own unique style of powerful, brush strokes – often using warm reds, oranges and yellows. Simple brush strokes which created strong and arresting images.
Van Gogh was driven by an inner urge to express the art he felt within. He wrote that he felt an artistic power within, which moved him to work very hard.
"Believe me, I work, I drudge, I grind all day long and I do so with pleasure, but I should get very much discouraged if I could not go on working as hard or even harder.. .I feel, Theo, that there is a power within me, and I do what I can to bring it out and free it."
– Van Gogh, (Letter to Theo 1982)
Van Gogh lived from moment to moment and was never financially secure. He put his whole life into art and neglected other aspects of his life – such as his health, appearance and financial security. During his lifetime, he sold only one painting – ironic since now Van Gogh's paintings are some of the most expensive in the world.
"What is true is that I have at times earned my own crust of bread, and at other times a friend has given it to me out of the goodness of his heart. I have lived whatever way I could, for better or for worse, taking things just as they came."
– Van Gogh, Letter to Theo (July 1880)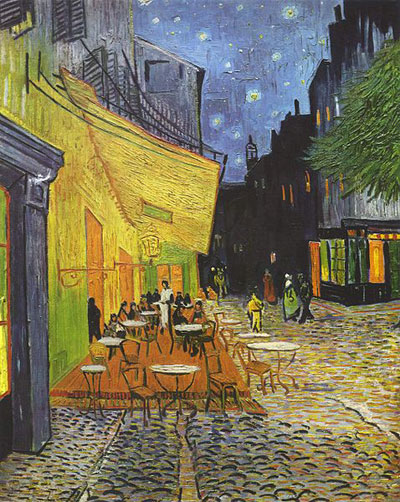 Cafe Terrace at Night 1888 ( Kröller-Müller Museum)
"When I have a terrible need of — shall I say the word — religion. Then I go out and paint the stars."
– Vincent Van Gogh
In Arles, he had a brief, if unsuccessful, period of time with the artist Gauguin. Van Gogh's intensity and mental imbalance made him difficult to live with. At the end of the two weeks, Van Gogh approached Gauguin with a razor blade. Gauguin fled back to Paris, and Van Gogh later cut off the lower part of his ear with the blade.
This action was symptomatic of his increasing mental imbalance. He was later committed to a lunatic asylum where he would spend time on and off until his death in 1890. At the best of times, Van Gogh had an emotional intensity that flipped between madness and genius. He himself wrote:
"Sometimes moods of indescribable anguish, sometimes moments when the veil of time and fatality of circumstances seemed to be torn apart for an instant."
– Vincent Van Gogh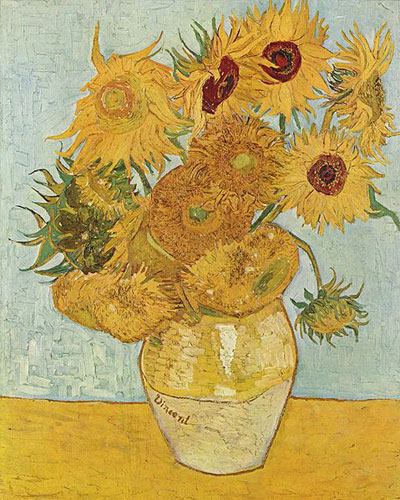 Vase with 12 Sunflowers, 1888
It was during these last two years of his life that Van Gogh was at his most productive as a painter. He developed a style of painting that was quick and rapid – leaving no time for contemplation and thought. He painted with quick movements of the brush and drew increasingly avant-garde style shapes – foreshadowing modern art and its abstract style. He felt an overwhelming need and desire to paint.
"The work is an absolute necessity for me. I can't put it off, I don't care for anything but the work; that is to say, the pleasure in something else ceases at once and I become melancholy when I can't go on with my work. Then I feel like a weaver who sees that his threads are tangled, and the pattern he had on the loom is gone to hell, and all his thought and exertion is lost."
– Vincent Van Gogh
In 1890, a series of bad news affected his mental equilibrium and one day in July, whilst painting, he shot himself in the chest. He died two days later from his wound.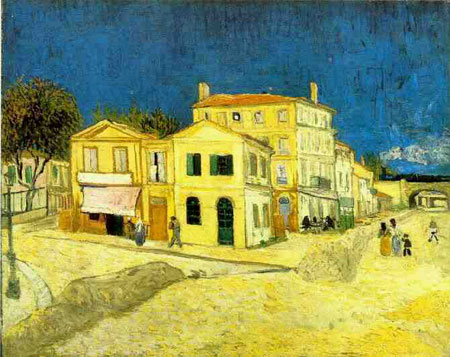 Yellow House
The religion of Vincent Van Gogh
Van Gogh was critical of formalised religion and was often scathing of clerics in the Christian church, but he denied he was an atheist, believing in God and love.
"That God of the clergymen, He is for me as dead as a doornail. But am I an atheist for all that? The clergymen consider me as such — be it so; but I love, and how could I feel love if I did not live, and if others did not live, and then, if we live, there is something mysterious in that."
– Van Gogh
Van Gogh saw his painting as a spiritual pursuit. He wrote of great paintings, that the artist had hidden an aspect of God in the painting.
"Try to grasp the essence of what the great artists, the serious masters, say in their masterpieces, and you will again find God in them. One man has written or said it in a book, another in a painting."
– Van Gogh
"I think that everything that is really good and beautiful, the inner, moral, spiritual and sublime beauty in men and their works, comes from God, and everything that is bad and evil in the works of men and in men is not from God, and God does not approve of it. But I cannot help thinking that the best way of knowing God is to love many things."
– Vincent Van Gogh
Citation: Pettinger, Tejvan. "Biography of Vincent Van Gogh", Oxford, www.biographyonline.net. Published 23 May 2014. Last Updated 3 February 2020.
Van Gogh – His Life and Works
Van Gogh: His Life & Works in 500 Images at Amazon
Vincent Van Gogh – The Life
Vincent Van Gogh – The Life at Amazon
Related pages


Famous Artists – A list of the great artists, including Leonardo da Vinci, Claude Monet, Vincent Van Gogh, Pablo Picasso, Michelangelo and Rembrandt.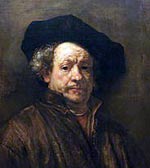 Famous Dutch A list of famous people from the Netherlands. Includes; great Dutch painters, such as Rembrandt and Vincent Van Gogh; philosophers Spinoza and Erasmus. Also Dutch sports stars, such as Johan Cruyff.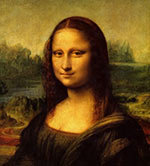 Greatest paintings of all time. Including the Mona Lisa by Leonardo da Vinci; Creation of Adam – Sistine Chapel by Michelangelo; and Poppies in a Field – Claude Monet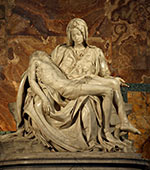 10 Greatest works of art of all time. Including The Pieta and The statue of David by Michelangelo; Ecstasy of St Therese by Bernini, and Sunflowers by Vincent Van Gogh.