A selection of famous Dutch People born in the Netherlands.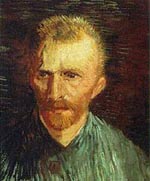 Vincent Van Gogh – One of the most famous painters of the twentieth century. His post-impressionist style helped influence later modern art and was widely acclaimed for its vividity and striking use of colour.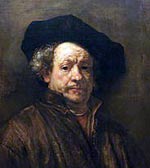 Rembrandt – One of the greatest artists of all time, Rembrandt is renowned for his unique portraits and portrayals of human emotion. Because of his artistic empathy, he has been called 'one of the great prophets of civilisation.'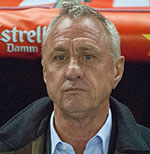 Johan Cruyff – One of Europe's greatest footballers and pioneers of 'total football' a style of playing that mesmerised the public during the 1970s. He led the Netherlands to the final of the 1974 World Cup. Although they lost, Cruyff was voted best player of the tournament. After retiring from playing, he achieved success with managing, especially for Barcelona.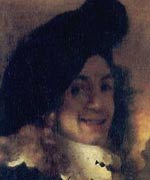 Jan Vermeer – 17th Century Dutch artists famous for painting interior objects and portraits. His most famous works include – The Girl With a Pearl Earring, 'A View of Delft' and the 'Milkmaid.' Vermeer was an important contributor to the Dutch golden age.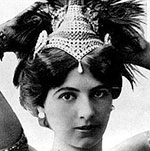 Mata Hari – Famous dancer and socialite who was famous throughout Europe for her exotic dancing and stage presence. During the First World War, she was executed on flimsy evidence of being a German spy.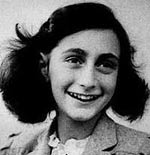 Anne Frank – Young Jewish diarist. During her childhood, her family were forced into hiding from the Nazis. Living in difficult circumstances and close confinement with many other people, she retained good humour and positive outlook on life. After the war and her tragic death, her father published her diary to worldwide acclaim.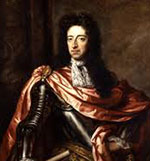 William III of England. From 1672 he governed as stadtholder of Holland. In 1689, he was invited by a Protestant faction to rule as King of England, Scotland and Ireland. Known as the 'Glorious Revolution' for its peaceful transition to the House of Orange.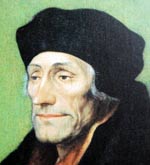 Desiderius Erasmus (1466 – 1536) – writer, polemicist, humanist and theologian. He criticisms of the Catholic church laid the foundations of the Protestant Reformation – though Erasmus remained a supporter of the church.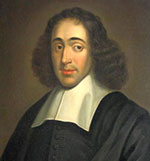 Baruch de Spinoza, (1632-1677) Philosopher. Spinoza's philosophy was an important cornerstone of the 18th Century Enlightenment. He offered an early Biblical criticism.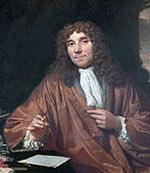 Antonie van Leeuwenhoek (1632 – 1723) Dutch scientist and trader.  Leeuwenhoek is considered the father of microbiology for his work in discovering single-celled organisms and also observing muscle fibres, blood flow and bacteria. He developed the microscope which helped his own discoveries.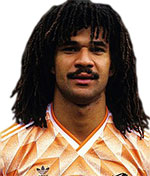 Ruud Gullit (born 1962), football player and coach. He was captain of the Dutch team which won the 1988 UEFA European Championship.
Citation: Pettinger, Tejvan. "Famous Dutch People", Oxford, www.biographyonline.net, 4th February 2015. Last updated 9 February 2018.
Why the Dutch are different
Famous People of Dutch Ancestry
Herman Melville (1819 – 1891), author and poet, wrote Moby Dick
Walt Whitman (1819 – 1892), poet
Marlon Brando (1924 – 2004) Hollywood film actor
Clint Eastwood (1930 – ) film actor and director
Bruce Springsteen (1949 – ) singer, songwriter
Ronnie Van Zant (1948 – 1977) lead singer of Lynyrd Skynyrd from 1970-1977
Franklin D. Roosevelt (1882 – 1945) Democratic President of the U. S.
Theodore Roosevelt (1858 – 1919) Republican President of the U. S.
Martin Van Buren (1782 – 1862) the eighth President of the United States, and the first president who was not of English, Irish, or Scottish descent; Dutch was spoken in his house when he was a boy
Thomas Edison (1847 – 1931) inventor and businessman
Robert Moog (1934 – 2005) a pioneer of electronic music and inventor of the Moog synthesizer
Walter Cronkite (1916 – ) CBS Evening News journalist
Related