Wilfred Owen (1883-1918) Famous British war poet, killed in action November 1918, just before the end of the First World War.
"My subject is War, and the pity of War. The Poetry is in the pity."
– Preface to War Poems, Wilfred Owen
Wilfred Owen was born on 18th March 1893 in Oswestry, Shropshire of mixed English and Welsh ancestry. He studied at Birkenhead Institute and narrowly failed to gain a scholarship to the University of London.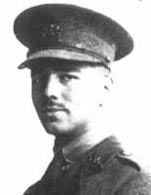 As a youth, influenced by his mother, he became a devout reader of the Bible and became a staunch Anglican. However, after school, he had a period of working as a lay assistant to the Vicar of Dunsden near Reading; this left him disillusioned with the church as a practical vehicle for offering spiritual sustenance. His religious faith was further tested during his experiences of the First World War.
In 1913, he went to Bordeaux, France where he worked as a teacher of languages. In October 1915, he returned to England to enlist in the army. By June 1916, he was commissioned as a second lieutenant in the Manchester Regiment. Like many people of the time, he was influenced by the patriotic fervour and confidence of the war effort; he had a cheerful and optimistic view of the war. However, on entering into frontline action, he was shocked by the scale of devastation and terror the fighting men faced. His poetry was a reaction to the scale of slaughter that he witnessed.
"What passing bells for these who die as cattle?
Only the monstrous anger of the guns.
Only the stuttering rifle's rapid rattle
Can patter out their hasty orisons.
No mockeries now for them; no prayers, nor bells,
Nor any voice of mourning save the choirs,
The shrill demented choirs of wailing shells,
And bugles calling for them from sad shires.
– Wilfred Owen (excerpt from War Poems)
During his first period in the trenches, he was blown into the air by a trench mortar and later spent days trapped in an old German dugout. These events and the constant artillery barrage left him with shell shock, and he was invalided to Craiglockhart Hospital in Edinburgh.
It was in this hospital that Owen met and became friendly with another war poet, Siegfried Sassoon. They shared a love of poetry and held a common view of the tragedy of trench warfare. Sassoon was to play a key role in developing Owen as a war poet and also helping to publicise his work. Owen's poetry became symbolic of the futility of the First World War; Owen was also scathing of the patriotic sheen which sought to glorify war.
"the old lie:
dulce et decorum est
pro patria mori"
(The old lie, he referred to: Dulce et decorum est pro patria mori – it is sweet and right to die for your country.)
In 1918, against the wishes of S. Sassoon, Owen returned to the front line and took part in the final Allied push of the war. In October 1918, he led men in storming enemy strongholds in the village of Joncourt. For his bravery in action, he was awarded the Military Cross. Owen had wanted to receive this honour, not for personal gain, but to help give greater credence to his role as a realistic war poet. The citation on the award read.
2nd Lt, Wilfred Edward Salter Owen, 5th Bn. Manch. R., T.F., attd. 2nd Bn.
"For conspicuous gallantry and devotion to duty in the attack on the Fonsomme Line on October lst/2nd, 1918. On the company commander becoming a casualty, he assumed command and showed fine leadership and resisted a heavy counter-attack. He personally manipulated a captured enemy machine gun from an isolated position and inflicted considerable losses on the enemy. Throughout he behaved most gallantly." [London Gazette]
Tragically, he was shot in the head on 4 November 1918, whilst attempting to traverse a canal. The news of his death reached his mother on Armistice Day, 11 November 1918.
Owen began writing poetry before the war; he was influenced by romantic poets such as John Keats and Shelley. However, it was during the war that he really found his voice and purpose as a poet. In many ways, he was considered the best war poet of his generation for his gritty realism and the poignant contrast between idealism and reality. His best-known poems such as "Anthem for Doomed Youth", "Futility", "Dulce Et Decorum Est", " The Parable of the Old Men and the Young" and "Strange Meeting". have become symbols of the tragedy and futility of the First World War.
Citation: Pettinger, Tejvan. "Biography of Wilfred Owen", Oxford, www.biographyonline.net, 14th July 2014. Last updated 9 December 2017.
The Collected Poems of Wilfred Owen
The Collected Poems of Wilfred Owen at Amazon
Related pages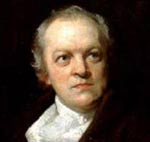 Poets – The great poets. Including; William Blake, Emily Dickinson, John Keats, Homer, Milton, Virgil, Rumi, Rabindranath Tagore.

Great Briton list – Top 100 famous Britons as voted by a BBC poll. Including Winston Churchill, William Shakespeare, Thomas Cromwell and Queen Elizabeth I.