A list of the greatest and most famous Indians. These famous Indians are grouped by political leaders, spiritual figures, movie personalities, literature and culture, sport and
Famous Indian political leaders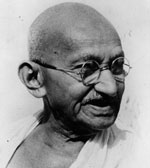 Mahatma Gandhi (1869 – 1948) The foremost political leader of the Indian independence movement. For over two decades, Gandhi strove for a peaceful overthrow of British rule. Inspired millions with his philosophy, resolve and commitment to independence and also to alleviate the plight of women and the 'untouchable' caste.
A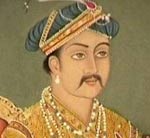 kbar (1542 – 1605) The Great Moghul Emperor who united India and became a beacon for religious tolerance. Akbar took great interest in all aspects of his government and introduced laws which were very enlightened and progressive for his time.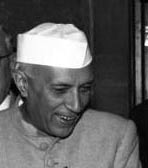 Jawaharlal Nehru (1889 – 1964) – The first Prime Minister of an Independent India 1947. Nehru became a very well respected international statesman who steered his country through the difficult period following independence.

Indira Gandhi (1917 – 1984) Prime Minister of the Republic of India for three consecutive terms from 1966 to 1977 and for a fourth term from 1980 until her assassination in 1984.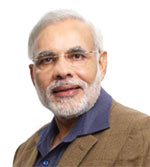 Narendra Modi (1950 – ) Prime Minister of India since 2014. Modi is the leader of the BJP – a Hindu nationalist who has promised to revitalise India economically and politically.
Ashoka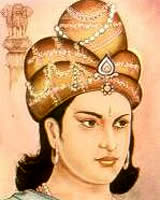 (c 269 BCE to 232 BCE) – One of the greatest Indian rulers of all time. Ashoka the Great ruled from 269 BC to 232 BC he embraced Buddhism after a bloody battle and became known for his philanthropism, and adherence to the principles of non-violence, love, truth and tolerance.
Dr. B.R. Ambedkar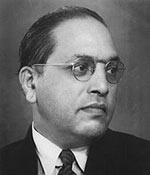 (1891 – 1956) – Political activist and social reformer who campaigned for greater equality for 'untouchable castes' and women.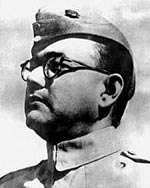 Netaji Subhas Chandra Bose (1897 – 1945) Indian nationalist leader. Netaji raised a united Indian army (INA) of all religious faiths in an attempt to win independence for India.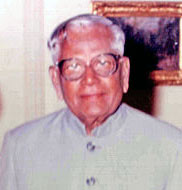 President R Venkataraman (1910 – 2009) Indian lawyer, Indian independence activist and Eighth President of India.
Famous Indian spiritual and religious figures

Lord Buddha (c 560BC – c 460BC) – Founder of Buddhism. Gave up the comforts of being a Prince in a palace to seek enlightenment in the forests. After gaining the experience of Nirvana, Lord Buddha spent many years travelling India teaching his philosophy of enlightenment and peace.

Sri Krishna – The hero of India's classic – the Bhagavad Gita. It was Sri Krishna who taught to Arjuna the sublime philosophy of yoga contained in the Gita. It was Sri Krishna who brought religion and spirituality to everyone. Sri Krishna also developed a new path of yoga – bhakti yoga, the yoga of devotion.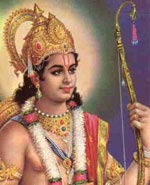 Arjuna was one of the greatest warriors of his age and a key figure in the Mahabharata. Arjuna was directed by Sri Krishna on the battlefield of Kurukshetra.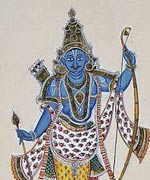 Sri Ramachandra considered the seventh Avatar of Vishnu. Rama's life is held as an example of the perfect devotion to dharma. His life and teachings are incorporated in the Ramayana, which tells of his exploits and adventures against the demon Ravana.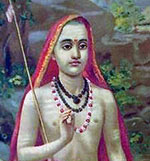 Adi Shankara (9th Century AD) Shankaracharya was a noted spiritual teacher and philosopher. He spread a philosophy of Advaita Vedanta, which stresses the underlying unity of creation. He also founded the Dashanami monastic order
Guru Nanak

(1469 – 1539) Spiritual Guru and founder of Sikhism. Nanak was born in a Hindu family but taught God was beyond religious distinction and sought to teach that God was in all.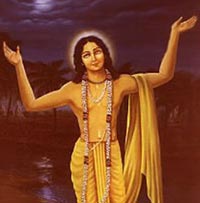 Sri Chaitanya (1486 – 1534) a devotee of Lord Krishna. Chaitanya revitalised the 'bhakti' movement of devotional yoga

Mirabai (c. 1498 – c. 1557) A Hindu princess who forsook Royal privileges to become a saint and devote her life to Lord Krishna. She composed many devotional bhajans.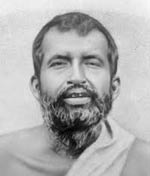 Sri Ramakrishna (1836 – 1886) was an influential Bengali mystic and spiritual Guru. Ramakrishna practised an intense spiritual sadhana – through his experience, he believed that all religions led to the same goal of God-realisation.

Swami Vivekananda (1863 – 1902 ) – The indomitable spirit of Swami Vivekananda awoke in his fellow Indians a renewed sense of pride and self-belief. Vivekananda embodied both the spirituality of ancient India and the dynamism of the West. He became renowned in the West after his inspirational message of religious tolerance was heard at the World Parliament of Religions 1893.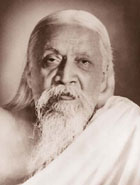 Sri Aurobindo (1872 – 1950) One of the key figures in the early Indian Independence movement, Aurobindo initiated early efforts at full independence. After his trial, he retreated to Pondicherry to concentrate on spiritual quest and writing epics such as Savitri and Life Divine.

Ramana Maharshi (1880 – 1950) Spiritual teacher who experienced self-realisation at the age of 16 and spent the remainder of his life at the Holy Mountain of Arunachala in south India. He taught a path of self-inquiry. "Who Am I?"

Paramahansa Yogananda (1893 – 1952) was a popular spiritual Teacher, who came to the West in the 1920s. Yogananda was a disciple of Sri Yukteswar and was responsible for the early spread of Hindu yoga in the US.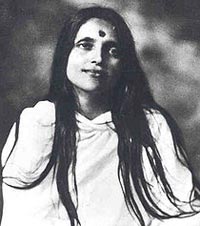 Anandamayi Ma (1896 – 1982) a Hindu saint from Bengal. Many followers and observers found her to be often in a divinely intoxicated state. Healing and other miracles have been attributed to her.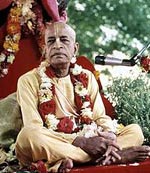 A. C. Bhaktivedanta Swami Prabhupada (1896-1977) is the founder of the International Society for Krishna Consciousness (ISKCON)

Sri Chinmoy (1931 – 2007) born in India, Sri Chinmoy spent 20 years in the Sri Aurobindo Ashram before coming to the US in 1964. He established meditation centres around the world and created the Sri Chinmoy Oneness-Home Peace Run.

Sadhguru (1954 – ) Indian yogi and guru. Founder of Isha Yoga centre. Teaches course of 'Inner Engineering" Frequently travels around the world answering questions on yoga, politics and spirituality.
Famous Indian Movie personalities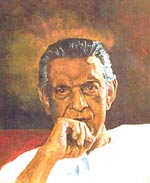 Satyajit Ray (1921 – 1992) Author, film director, producer, illustrator and film critic. Ray has won many awards for his individualistic and unique documentaries and films, including Pather Panchali (1955)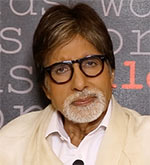 Amitabh Bachchan (1942 – ) Bachchan is considered the most influential Indian actor of all time, becoming the dominant personality of Indian film during the 1970s and 80s. He has received numerous awards and a record 39 nominations for Filmfare awards.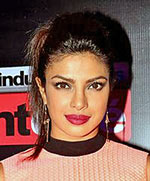 Priyanka Chopra (1982 – ) Indian film actress and singer. She is one of the highest paid actresses in Bollywood, and in 2000 won the Miss World Competition.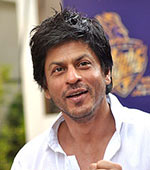 Shah Rukh Khan (1965 – ) Indian actor, film producer and media celebrity. Khan is known as the 'King of Bollywood', featuring in over 80 films and gaining numerous Bollywood accolades. 2008 Newsweek branded him one of most 50 influential people.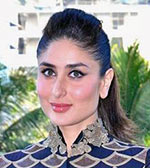 Kareena Kapoor (1980 – ) Kapoor is a versatile Indian actress. She has appeared in a variety of films from crime to sci-fi and war drama. She has received 6 Filmfare awards. Also created her own fashion design company.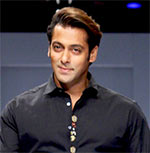 Salman Khan (1965 – ) Leading Bollywood actor. Khan has appeared in many of the highest grossing Hindi films of the modern era. Also, works as a producer and philanthropic pursuits.
Famous Indian literature figures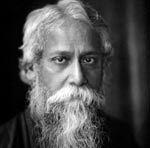 Rabindranath Tagore (1861 – 1941) The Seer-Poet of modern India. Tagore was the first Indian to be awarded the Nobel Prize for Literature in 1913. A consummate poet, composer and artist. Returned his knighthood in protest at the mistreatment of Indians by the British.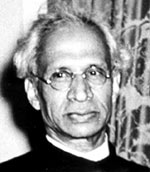 Dr S. Radhakrishnan (1888 – 1975) Radhakrishnan was the foremost philosopher of modern Indian thought. He defended Hinduism and sought to make it relevant for the modern age. 2nd President of India.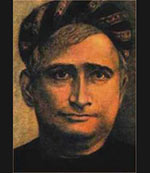 Bankim Chandra Chattopadhyay (1838 – 1894) Bengali poet, author and journalist. Bankim composed Vande Mataram – which became the national song of India and played a pivotal role in the Indian nationalist movement.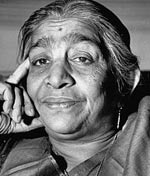 Sarojini Naidu (1879 – 1949) Influential Indian author and poet. Known as 'The Nightingale of India'. Also Indian independence activist, and the second woman to become president of the Indian National Congress.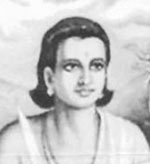 Kalidasa (4th – 5th Century AD) Classical poet. Kalidasa is considered the greatest poet and dramatist in the Sanskrit language.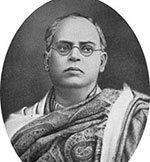 Dwijendra Lal Roy (1863 – 1913) – Bengali poet and playwright. Wrote over 500 Bengali songs. Influential Indian nationalist, who opposed the partition of Bengal. Also criticised treatment of women by Hindu orthodoxy.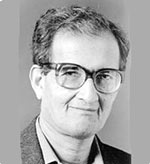 Amartya Sen (1933- ) an Indian economist who was awarded the Nobel Prize for economics in 1988. He has worked on social choice theory and contributed to the field of development economics.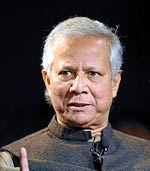 Muhammad Yunus (1940 – ) Nobel Peace Prize 2006 for his work on Micro-lending and helping people, especially women to escape poverty through creating small business.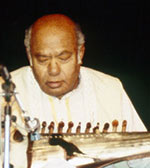 Ali Akbar Khan (1922 – 2009) – Sarod Player. Khan popularised Indian classical music in the West and often played with Ravi Shankar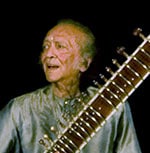 Ravi Shankar (1920 – 2012) – Sitar player. Shankar was a sitar virtuoso and composer. He played all around the world and helped to popularise Indian classical music in the west.
Famous Indian Scientists

Aryabhata (c. 476 – c. 550) Indian mathematician and astronomer born Assaka. Aryabhata was influential in the development of trigonometry. In astronomy, he made accurate explanations of lunar eclipses' and the circumference of the earth. His great works include: Āryabhaṭīya and the Arya-Siddhanta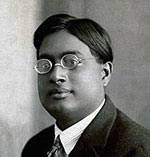 Satyendra Nath Bose (1894 – 1974) Indian physicist who worked on quantum mechanics. Collaborated with A.Einstein to found Bose-Einstein statistics and Bose-Einstein condensate.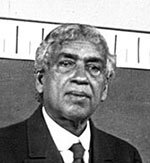 Sri Jagadish Chandra Bose (1858 – 1937) Bengali polymath. Bose took an interest in a wide range of sciences. He made contributions to plant physiology, microwave optics and radio waves.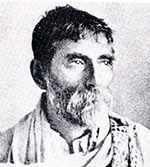 Acharya Prafulla Chandra Ray (1861 – 1944) Bengali chemist, education activist and founder of Bengal Chemicals & Pharmaceuticals.

Srinivasa Ramanujan (1887 – 1920) Self-taught mathematician born in Erode. Ramanujan developed highly original and insightful theorems in number theory, infinite series and continued fractions, which were often proved many years after his death.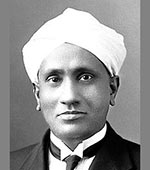 Sir Chandrasekhara Venkata Raman (1888 – 1970) – Nobel Prize Physics 1930 for his work on light scattering and wavelength.
Famous Indian sport stars/adventurers

Tenzing Norgay (1914-1986) was a Nepali-Indian Sherpa mountaineer. Norgay with Edmund Hillary was the first man to successfully climb Mount Everest. He later settled in Darjeeling and became an Indian citizen.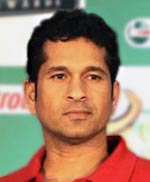 Sachin Tendulkar (1973 – ) One of the world's greatest ever test batsmen. Tendulkar scored over 30,000 runs in international cricket and set numerous records. He won the cricket World Cup with India in 2011.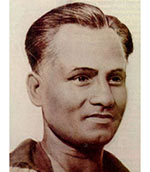 Dhyan Chand (1905 – 1979) (India, hockey) Chand is considered the greatest field hockey player of all time. He won three Olympic gold medals with India '28, '32 and '36.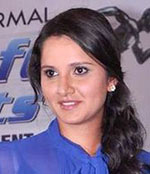 Sania Mirza (1986 – ) (India, tennis) Mirza is India's highest ranking female tennis player (reaching #27 in singles rankings and #5 in doubles ranking. She won two gold in mixed doubles at the Asian games and has a high profile in her home country.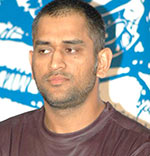 Mahendra Dhoni (1981 – ) Indian cricketer and captain. Led India to unprecedented international success – winning the World Cup, Champions Trophy, World Twenty20 and no. 1 Test team
Indian Independence activists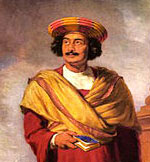 Raja Rammohun Roy (1772 – 1833) Influential political and cultural activist who helped found the Brahmo Samaj. Considered the father of the Indian Renaissance for his attempts to promote reform and also protect Indian rights.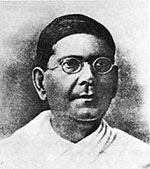 Chitta Ranjan Das (1870 – 1925) Lawyer and politician – Das represented Sri Aurobindo at the Alipore bomb trial and later founded the Bengali Swaraj 'Independence' Party in Bengal.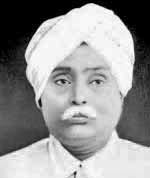 Lala Lajpat Rai (1865 – 1928) Punjabi author and politician Lal was a leader of the Indian independence movement who died after sustaining injuries in a protest against British rule.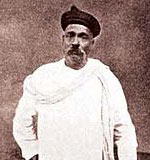 Bal Gangadhar Tilak (1856 – 1920) Prominent early leader of the Indian nationalist cause. Tilak was an early proponent of Swaraj and was imprisoned for sedition. Despite his radical stance, Gandhi saw Tilak as his political guru.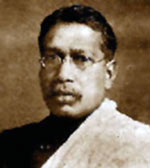 Bipin Chandra Pal (1858 – 1932) Indian nationalist, who like Lala Rai and Tilak proposed direct action to secure Indian freedom.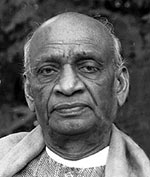 Sardar Vallabhbhai Patel (1875 – 1950) Indian barrister and politician. Patel was a leading figure in the leadership of the Indian Congress and played a leading role in the Independence struggle. He was deputy Prime Minister 1947-50 and is considered one of India's founding fathers for helping to integrate the Indian states after independence.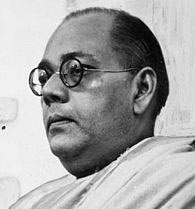 Sarat Chandra Bose (1889 – 1950) Indian independence activist. The elder brother of Subhas Chandra Bose, who strongly supported Bose's Indian National Army.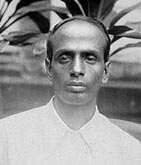 Surya Sen (1894 – 1934) Surya Sen was an Indian revolutionary who was elected President of the Chittagong Indian National Congress. In 1930, he led a group of revolutionaries in the Chittagong Armoury raid, and three years later was captured and executed.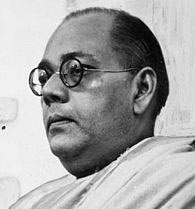 Sarat Chandra Bose (1889 – 1950) Indian independence activist. The elder brother of Subhas Chandra Bose, who strongly supported Bose's Indian National Army.
Foreigners who came to India

Mother Teresa (1910 – 1997) Mother Teresa was born in Albania, but, she made her home in the slums of Calcutta. Her compassion and selfless service to the underprivileged of India and the whole world slowly won the hearts of her fellow Indians.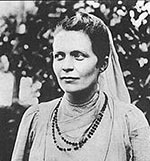 Sister Nivedita (1867 – 1911) Born in Ireland, Sister Nivedita moved to India after meeting Swami Vivekananda in London, 1895. In India, she was involved in social work and the cause of Indian independence.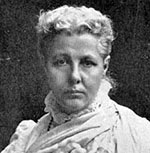 Annie Besant. A Socialist in England, she later developed an interest in the spiritual philosophy of Theosophy. She also campaigned for Indian independence and for a year was the leader of the fledgeling Indian National Congress in 1917.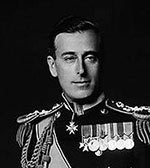 Lord Mountbatten (1900 – 1979) Last Viceroy of India, Mountbatten oversaw a speedy transition to an independent India.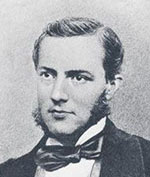 Max Müller (1823 – 1900) German-born academic, who was the principal founder of Western Indian studies. Muller wrote sympathetically of the great Indian classics, such as The Vedas and The Upanishads.
Citation: Pettinger, Tejvan. "Famous Indians", Oxford, UK www.biographyonline.net 8th February 2015. Last updated 1 March 2019.
India: In word and image
India: In Word and Image at Amazon
Related pages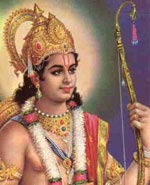 Hindus – Famous Hindus from the era of the Mahabharata to modern day India. Includes Sri Krishna, Arjuna, Mahatma Gandhi, Swami Vivekananda and Sri Anandamayi Ma.

Muslims – Famous Muslims. Including the Prophet Muhammad, Saladin, Rumi, Muhammad Ali Jinnah, Muhammad Ali and Malala Yousafzai.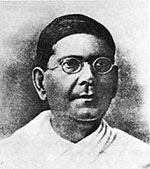 Indians of the Independence Movement – Indians who supported the cause of independence. Including Sri Aurobindo, Gandhi and Netaji.
Related