The Indian independence movement encompasses the efforts to free India from British rule from the Nineteenth Century until the granting of Independence in 1947. The Independence Movement involved a range of different strategies from revolutionary acts of violence, to peaceful non-violent protests.
Leaders of the Independence movement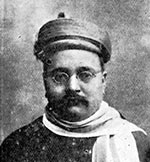 Gopal Krishna Gokhale 1866 – 1915 Gokhale was an early leader of the Indian National Congress. Gokhale supported social and political reform which would give India greater autonomy. He was considered a moderate – working with British institutions and opposing more direct approaches to independence. Gokhale was an important mentor to Gandhi.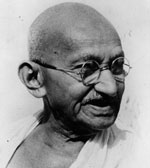 Mahatma Gandhi (1869 – 1948) The foremost political leader of the Indian independence movement. For over two decades, Gandhi led a peaceful independence movement, characterised by non-violent protests, such as boycotts and the Salt March. He commanded respect from both Hindus and Muslim, but, despite seeking a united India, was unable to avoid the partition of 1947. He was assassinated by a Hindu fanatic in 1948.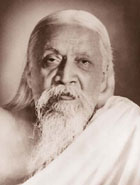 Sri Aurobindo (1872 – 1950)  One of the key figures in the early Indian Independence movement, Aurobindo initiated early efforts at full independence and was sympathetic to armed resistance. After his retreat to a spiritual ashram, he rarely spoke on political matters apart from in 1942, where he urged Congress and Gandhi to accept the Cripps proposal to give Indian Dominion status. Sri Aurobindo became a noted philosopher, poet and Spiritual Teacher.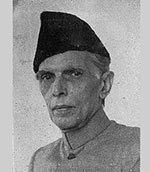 Ali Jinnah (1876 – 1948) Jinnah was leader of the All-India Muslim league from 1913 to 1947 and then as Pakistan's first Governor. Initially, Jinnah advocated Hindu-Muslim unity and supported the All-India Home Rule League. But from 1940, he rejected the idea of a united India and advocated an independent Muslim state of Pakistan.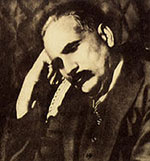 Sir Muhammad Iqbal (1877 – 21 April 1938) Iqbal was an Islamic poet, philosopher and politician. As President of the All-Muslim League, Iqbal was influential in promoting the idea of separate Muslim provinces and ultimately was influential in encouraging Jinnah to embrace the idea of a separate nation of Pakistan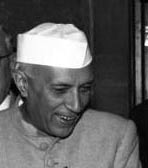 Jawaharlal Nehru (1889-1964) – Nehru was an influential nationalist from the 1910s. With the backing of Gandhi, he came to lead Congress, moving the party to the left and seeking a united independent India. After Congress was politically diminished after the British crackdown on the 'Quit India' movement of 1942, Congress was unable to prevent the partition of India. Nehru became the first Prime Minister of India.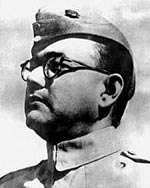 Netaji Subhas Chandra Bose (1897-1945) Indian nationalist leader. Netaji raised a united Indian army  (INA) of all religious faiths in an attempt to gain independence for India through military means.
Indian Revolutionaries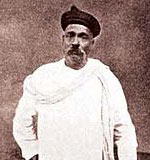 Bal Gangadhar Tilak (1856 – 1920) Prominent early leader of the Indian nationalist cause. Tilak was an early proponent of Swaraj and was imprisoned for sedition. Despite his radical stance, Gandhi saw Tilak as one of his political mentors.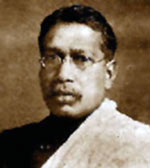 Bipin Chandra Pal (1858–1932) One of the early Indian nationalist leaders, who like Lala Rai and Tilak, proposed direct action to secure Indian freedom.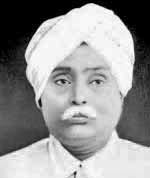 Lala Lajpat Rai (1865 – 1928) Punjabi author and politician, Lal was a leader of the Indian independence movement. Lal died after sustaining injuries in a protest against British rule. This led to major demonstrations across India.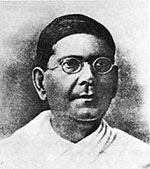 Chitta Ranjan Das (1870-1925) Lawyer and politician – Das represented Sri Aurobindo at the Alipore bomb trial and founded the Bengali Swaraj 'Independence' Party in Bengal.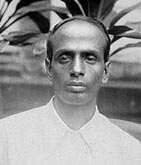 Surya Sen (1894 –  1934) Surya Sen was an Indian revolutionary who was elected President of the Chittagong Indian National Congress. In 1930, he led a group of revolutionaries in the Chittagong Armoury raid, and three years later was captured and executed.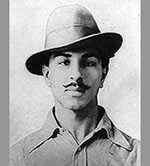 Bhagat Singh (1907 – 1931) Singh was a leader of the Hindustan Socialist Republican Association (HSRA). Born a Sikh he became influenced by Marxist and Anarchist philosophies and was committed to gaining independence for India, through violence if necessary. He was executed in 1931 for his part in killing a British officer.
Women in the Independence movement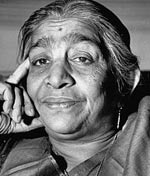 Sarojini Naidu (1879-1949) Influential Indian author and poet. Also Indian independence activist and poet.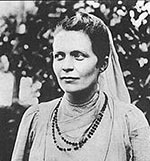 Sister Nivedita (1867 – 1911) Born in Ireland, Sister Nivedita moved to India after meeting Swami Vivekananda in London, 1895. In India, she was involved in social work and the cause of Indian independence.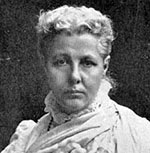 Annie Besant (1847 – 1933) Besant came to India because of her interest in Theosophy. She also campaigned for Indian independence and for a year was the leader of the fledgeling Indian National Congress in 1917.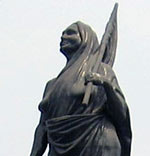 Matangini Hazra (1870 – 1942) Hazra popularly known as "Gandhi Buri" was an Indian protester shot dead by the British Indian police in 1942. Hazra played a long role in the Indian independence movement. In 1942 the Quit India movement sought to take a police station in Midnapore district when she was shot carrying an Indian flag.
People of the Indian Renaissance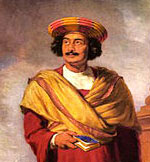 Raja Rammohun Roy (1772 –  1833) Considered the father of the Indian Renaissance for his attempts to promote reform and also protect Indian rights. He helped to found the influential Brahmo Samaj which was a reforming Hindu organisation dedicated to both modernisations and also promoting Hindu values.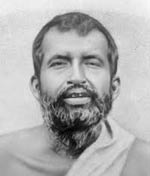 Sri Ramakrishna (1836 – 1886) An illiterate mystic. Ramakrishna inspired many influential people in both India and the West. His spiritual sadhana offered a synthesis of all the main religious and spiritual strands.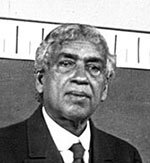 Sri Jagadish Chandra Bose (1858 –  1937) Bengali polymath. Bose took an interest in a wide range of sciences. He made contributions to plant physiology, microwave optics and radio waves. Bose was part of the Indian scientific renaissance.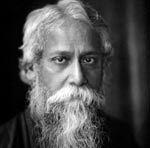 Rabindranath Tagore (1861-1941) The Seer-Poet of modern India. Tagore was the first Indian to be awarded the Nobel Prize for Literature in 1913. Tagore was influential in creating a new genre of songs and wrote the national anthem adopted by both India and later Bangladesh.

Swami Vivekananda (1863 – 1902 ) – Vivekananda played an important role in revitalising pride in India and Hinduism as a source of universal tolerance. Many leaders acknowledged their debt to Vivekananda for his inspiration, dynamism and motivation to uplift India – both materially and spiritually.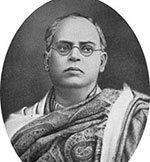 Dwijendra Lal Roy (1863 – 1913) – Bengali poet and playwright. Wrote over 500 Bengali songs. Influential Indian nationalist, who opposed the partition of Bengal, and helped to raise the political awareness of Bengal.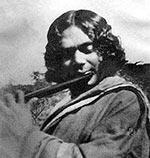 Kazi Nazrul Islam (1899 – 1976) Bengali poet, writer, musician and revolutionary. Islam was a committed revolutionary often jailed for his protests against British rule. Also, a noted composer and considered National Poet of Bangladesh.
Founding Fathers of India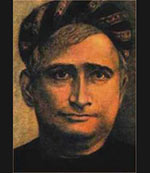 Bankim Chandra Chattopadhyay (1838 – 1894) Bengali poet, author and journalist. Bankim composed Vande Mataram – which became the national song of India and played a pivotal role in the Indian nationalist movement.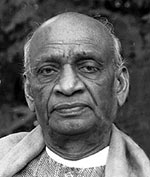 Sardar Vallabhbhai Patel (1875 – 1950) Indian barrister and politician. Patel was a leading figure in the leadership of the Indian Congress and played a leading role in the Independence struggle. He was deputy Prime Minister 1947-50 and is considered one of India's founding fathers for helping to integrate the Indian states after independence.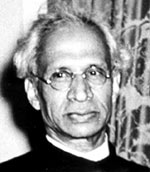 Dr S. Radhakrishnan (1888 – 1975) Radhakrishnan was the foremost philosopher of modern Indian thought. He defended Hinduism and sought to make it relevant to the modern age. 2nd President of India.
Dr B.R. Ambedkar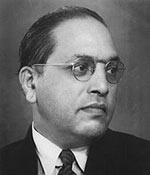 (1891 – 1956) – Political activist and social reformer who campaigned for greater equality for 'untouchable castes' and women. Ambedkar played a key role in drafting the Indian constitution.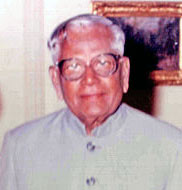 President R Venkataraman (1910 – 2009) Indian lawyer, Indian independence activist and Eighth President of India.
Citation: Pettinger, Tejvan. "Indian Independence Movement," Oxford, UK www.biographyonline.net 9th February 2015. Last updated 1 February 2018.
Freedom at Midnight
– The story of Indian Independence at Amazon.
Related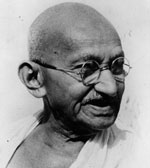 Famous Indians – A list of Indian men and women throughout the ages. Categories include politicians, scientists, sports people, spiritual figures and cultural figures. Includes Mahatma Gandhi, Akbar, Swami Vivekananda and Indira Gandhi.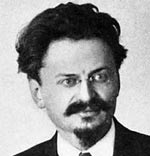 Famous Revolutionaries – People who inspired or began revolutions. Including Spartacus, Joan of Arc, George Washington, Karl Marx.