A list of famous French people from Joan d' Arc to Zinedine Zidane.

William the Conqueror (1028 –  1087) William I was a Norman King who invaded England in 1066. William defeated the English King Harold at the Battle of Hastings. It led to close ties between England and France and also a source of conflict in medieval times.


Pope Urban II (1035 – 1099) Pope from 1088 to 1099. In 1096, he gave a speech exhorting Christians to go on a 'Holy Crusade' to regain the Holy Lands from Muslim rulers.
Joan of Arc.

(1412–1431) A young peasant girl, Joan of Arc helped inspire the Dauphin of France to defeat English forces occupying France. She was burnt at the stake by the Church for heresy. Seven years after her death, France was liberated as she predicted.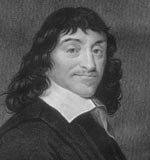 René Descartes (1596–1650) Influential philosopher and mathematician. Dubbed the father of modern philosophy, Descartes was influential in a new rationalist movement. Descartes used reason to examine questions of religion and nature.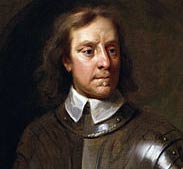 Oliver Cromwell (1599 – 1658) – British politician and military leader, who led Parliamentary forces during the English civil war. Cromwell claimed the intransigence of Charles I, made civil war inevitable. Also led brutal suppression or rebellions in Ireland.

Blaise Pascal (1623–1662) French mathematician, philosopher and inventor. Pascal worked on projective geometry and corresponded with Pierre de Fermat on probability theory. Pascal's Triangle is a term given to his presentation on binomial coefficients, ("Treatise on the Arithmetical Triangle") of 1653.
Louis XIV (1638–1715) 'The Sun King'.  Louis XIV was King of France from 1643 until his death 72 years later. He is the longest-serving monarch in European history, setting the tone for Seventeenth-Century France.
Voltaire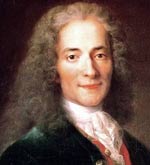 (1694–1778), was a French writer, essayist, and philosopher known for his wit, satire, and defence of civil liberties. He sought to defend freedom of religious and political thought and played a major role in the Enlightenment period of the Eighteenth Century. His satire helped ferment opinion to support a revolution.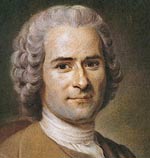 Jean Jacques Rousseau (1712–1778) Rousseau was a political philosopher who was widely known for his Social Contract (1762), which sought to promote a more egalitarian form of government by consent and formed the basis of modern Republicanism. It was influential in the French Revolution.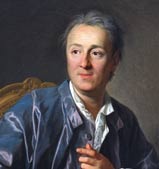 Denis Diderot (1713–1784) Philosopher and writer. Diderot played a role in the Enlightenment. Initially a follower of Voltaire, he moved towards atheism and materialism.
Marie Antoinette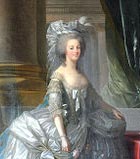 (1755 – 1793) Wife of King Louis XVI. Marie Antoinette is often held up as a symbol of Royal decadence and profligacy, which sparked the French revolution. Whether fair or not, she was executed in 1793 for treason and holding principles in opposition to the French revolution.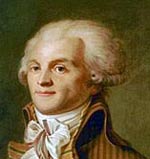 Maximilien Robespierre (1758–1794) was a French lawyer and politician, and one of the best-known and most influential figures of the French Revolution.
Napoleon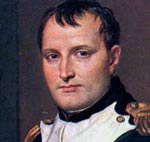 (1769–1821) A French military and political leader. He safeguarded aspects of the French revolution by assuming control of France. He launched military campaigns across Europe making France the dominant power in Europe and helping to spread certain ideas of the French revolution, such as his Napoleonic code.

Louis Daguerre (1787 – 1851) was a French artist, printmaker and inventor who was best known for the invention of his Daguerreotype of photography. Daguerre's invention enabled millions of people to take a photograph for the first time.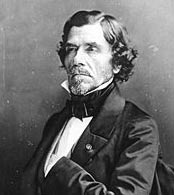 Eugène Delacroix (1798–1863) Romantic painter, inspired by the Venetian Renaissance painters and Rubens.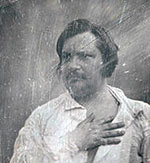 Honore de Balzac (1799–1850) French novelist and short story writer. Balzac was an influential realist writer who created characters of moral ambiguity – often based on his own real-life examples. His greatest work was the collection of short stories La Comédie Humaine.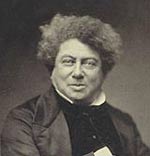 Alexandre Dumas (1802–1870) Author of historical dramas such as The Count of Monte Cristo, The Three Musketeers, and the Marie Antoinette romances. Dumas was a larger than life character and an influential writer.

Victor Hugo (1802–1885) Perhaps the greatest French author. Noted for his poetry and novels. His novels include Les Miserables (1862), and Notre-Dame de Paris (1831). Also became a leading Republican.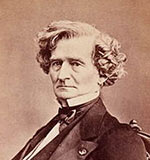 Hector Berlioz (1803–1869) French composer of the Romantic period. Among his works are his Requiem for 210 voices Grande Messe des morts, and Symphonie Fantastique.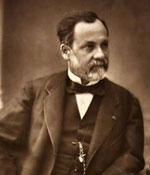 Louis Pasteur (1822–1895) Contributed greatly towards the advancement of medical sciences developing cures for rabies, anthrax and other infectious diseases. Also enabled the process of pasteurisation to make milk safer to drink.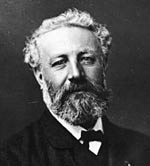 Jules Verne (1828–1905) Author of science fiction and adventure novels such as Journey to the Center of the Earth, Twenty Thousand Leagues Under the Sea, and Around the World in Eighty Days.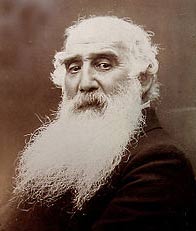 Camille Pissarro (1830–1903) Impressionist and post-impressionist painter. A very influential figure for both impressionists and the new generation of post-impressionist painters.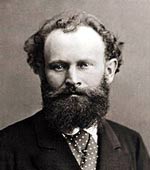 Édouard Manet (1832–1883) Manet contributed to the schools of realism and impressionism – playing a key role in the transformation to impressionism and modern art.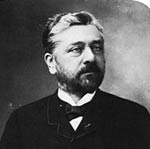 Gustave Eiffel (1832–1923) Civil engineer and architect who built the Eiffel Tower. Eiffel also built many railway viaducts in the railway boom years.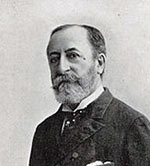 Camille Saint-Saëns (1835–1921) French composer, conductor and pianist of the Romantic era. Saint-Saëns was a strong French patriot and had an influential impact on the growth of French music in the classical tradition.
Paul Cezanne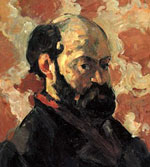 (1839–1906) French post-impressionist painter. Famous paintings include; Les Grandes Baigneuses, and The Overture to Tannhäuser: He is considered a bridge between Impressionism and Cubism.
Claude Monet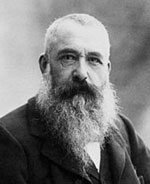 (1840–1926)  French impressionist painter. Monet was the leading impressionist of the Nineteenth/early Twentieth Century. His paintings, such as Waterlilies, were highly influential in the development of modern art.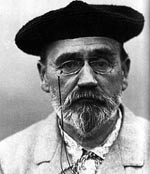 Émile Zola (1840–1902) Author, playwright and journalist. A leading figure of the Nineteenth Century naturalist movement. Played a key role in exposing the Dreyfus affair.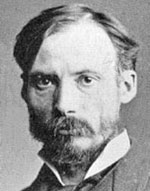 August Renoir (1841–1919) French painter, one of the early pioneers of Impressionism. Also influenced by Italian renaissance. Famous works include The Theater Box (1874), and The Swing (La Balançoire), 1876.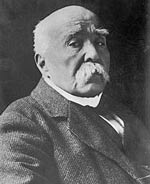 Georges Clemenceau (1841–1929) French Prime Minister from 1917–1920. Clemenceau, known as the "Tiger", was a key figure in holding French resolve to fight for total victory during the last years of the First World War. He took a harsh position at the Treaty of Versailles, demanding reparations from Germany.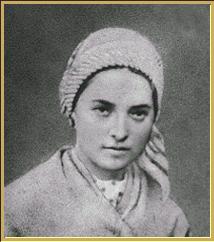 Bernadette Soubirous (1844–1879) Peasant girl from Lourdes who reported seeing visions of the Virgin Mary. Later became nun Marie Bernard and was canonised after her death.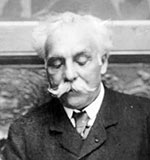 Gabriel Fauré (1845–1924) French composer of the late Romantic period. Fauré composed intimate Chamber music and many compositions for the piano. Famous works include Pavane and Requiem, and piano pieces, such as "Clair de lune" ("Moonlight") Op. 46 No 2.
Paul Gauguin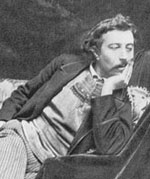 (1848–1903) Post-impressionist painter, who contributed to the growth of avant-garde painting. Gauguin also had a temperamental relationship with Van Gogh.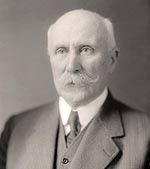 Marshal Phillipe Petain (1856–1951) French general who helped defend Verdun and maintained the morale of the French army during the difficult mutinous years of 1917. In 1940, Petain negotiated the surrender to the Germans and was head of state of 'Vichy' France which collaborated with Nazi Germany.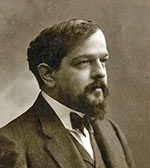 Claude Debussy (1862–1918) French composer of impressionist music.Famous works include: Clair de Lune (from Suite Bergamasque), Reverie (1890) and Prélude à l'après-midi d'un faune.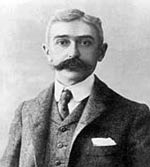 Pierre de Coubertin (1863–1937) French educator and historian, and founder of the International Olympic Committee. He is considered the father of the modern Olympic Games, helping with the first Olympic games of the modern era in Athens (1896).

Henri de Toulouse-Lautrec (1864–1901) Painter, printmaker, draughtsman and illustrator whose immersion in the colourful and theatrical life of Paris in the late 1800s became the substance of his work.
Marie Curie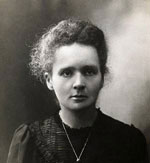 (1867–1934) Great scientist who helped discover radiation. She helped to implement many X-ray machines during the First World War. Won the Nobel Prize in both Chemistry and Physics.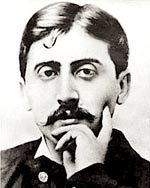 Marcel Proust (1871–1922) Author, critic and essayist. Famous for his work À la Recherche du Temps Perdu (In Search of Lost Time).
Coco Chanel

(1883–1971) One of the most innovative fashion designers, Coco Chanel was instrumental in defining feminine style and dress during the 20th Century, especially in the 1920s, where she helped women to dress in more practical clothes.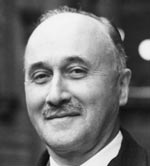 Jean Monnet (1888–1979) was a French statesman who played a key role in founding the Coal and Steel pact which helped improve relations between France and Germany. He also successfully lobbied for the creation of the EEC 'Common Market' in 1958.
Charles de Gaulle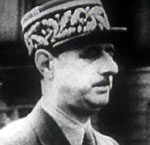 (1890–1970) Leader of the Free French during WWII. De Gaulle helped maintain French pride after the surrender of France and the creation of Vichy France. Helped create the Fifth Republic and was President 1959–1969.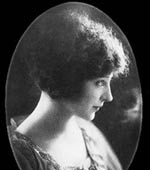 Anaïs Nin (1903–1977) French-born American writer, author of journals and literary works. Important in the rise of the feminist movement of the 1960s.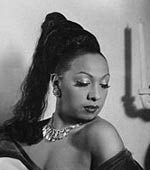 Josephine Baker (1906–1975) was an American-born French dancer, singer, and actress who came to be known in various circles as the "Black Pearl".

Simone de Beauvoir (1908–1986), French writer, intellectual, existentialist philosopher, political activist, feminist, and social theorist.

Simone Weil (1909 – 1943) French philosopher, anarchist and mystic. Weil was an intensely political writer and activist, but later had mystical experiences, which gave her a newfound interest in mysticism and spirituality. She contributed to French Resistance in Marseille and supported Free French in London.
A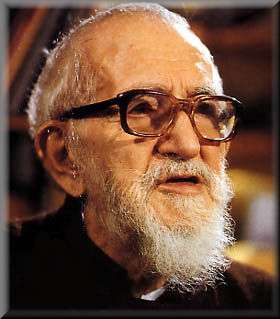 bbé Pierre (1912–2007) Catholic priest. He was a member of the resistance during WWII. After the war, he became involved in humanitarian charities, especially Emmaus which sought to help the homeless.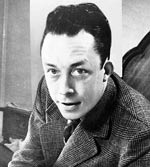 Albert Camus (1913–1960)  Nobel Prize-winning author, journalist, and philosopher. Associated with existentialism and absurdism.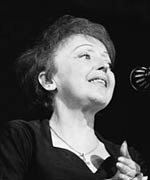 Édith Piaf (1915 ––1963). Singer widely regarded as France's national diva. Famous songs include La Vie en Rose (1946), Non, Je Ne Regrette Rien" (1960)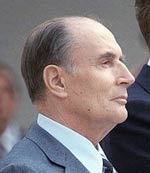 François Mitterrand (1916–1996) was the 21st President of France serving from 1981 until 1995. Leader of the Socialist party.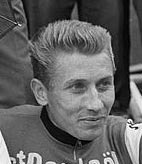 Jacques Anquetil (1934–1987) Professional cyclist. First to win the Tour de France five times. He was known for his strength in time trials.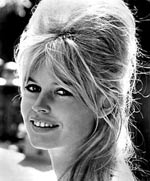 Brigitte Bardot (1934– ) French former actress, singer and fashion model, at the height of her career she was regarded as one of the most beautiful women of the time. From 1969, her image was used in representing Marianne, the symbol of France. After retiring from acting, she became an animal rights activist.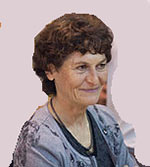 Jeannie Longo (1958– ) Nine times World Road race cycling champion, over the period 1985 to 2001. Gold in 1996 Olympics. Longo was one of the greatest female cyclists of all time and one of France's most successful Olympians.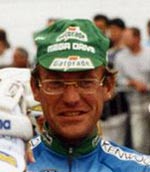 Laurent Fignon (1960–2010) Professional cyclist. Winner of Tour de France on two occasions, just missing out on a third win after being beaten by Greg Lemond by 8 seconds.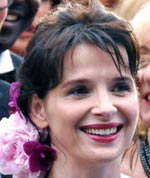 Juliette Binoche (1964– ) French actress, artist and dancer.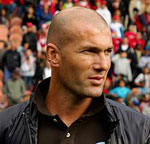 Zinedine Zidane (1971– ) Professional footballer in 1998 World Cup and 2000 European Cup winning team.
Citation: Pettinger, Tejvan. "Famous French people", Oxford, UK. www.biographyonline.net 15th December 2013. Updated 12 September 2017.
History of Modern France  by Jonathan Fenby at Amazon
Related pages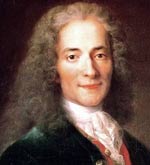 People of the Enlightenment (1650s to 1780s) The enlightenment is a period which saw the growth in intellectual reason, individualism and a challenge to existing religious and political structures.
Famous Germans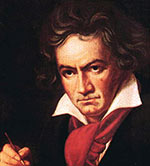 A list of famous Germans. Includes; Beethoven, Bach, Konrad Adenauer, Martin Luther, Sophie Scholl and Angela Merkel.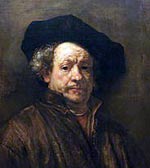 Famous Dutch A list of famous people from the Netherlands. Includes; great Dutch painters, such as Rembrandt and Vincent Van Gogh; philosophers Spinoza and Erasmus. Also Dutch sports stars, such as Johan Cruyff.