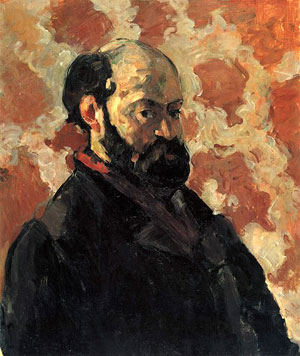 Paul Cézanne (1839-1906) was a French artist and post-impressionist who was influential to both impressionists and later fauvists, romanticists and cubists. Through his art, he endeavoured to display the 'simple beauty' of the South of France using innovative, avant-garde techniques which captured the shapes and colours of the landscape.
Early life
Cezanne was born on 19 January 1839 in Aix-en-Provence, in the south of France. He was a childhood friend of the great French writer Emile Zola and they spent time walking together in the French countryside. His father was a successful banker, who wished him to pursue a 'respectable' career. To please his father, between 1859 and 1861, Paul attended the law school of the University of Aix. However, in 1861, he became disillusioned with this orthodox career path and dropped out to pursue his life's passion – art.
"When I judge art, I take my painting and put it next to a God-made object like a tree or flower. If it clashes, it is not art."
– Paul Cezanne
With the encouragement of his great friend Emil Zola, Paul left for Paris and sought to further his artistic career. Initially, his father was upset at his son's choice of career. But, on the later evidence of his talent, his father later became reconciled to his choice and on his death, Paul inherited a substantial sum which enabled him to pursue art without any financial worries.
In Paris, he met the Impressionist artist, Camille Pissarro. Pissarro acted as Master to the young Paul. Picasso was to prove an important inspiration to Cezanne. However, these years were challenging – like many other budding impressionists, it took time for his work to be accepted by the artistic establishment. Cezanne was rejected by not just the official Paris Salon but also the Salon des Refusés from 1864 to 1869.  It was not until 1895 that he received his first solo exhibition.
In 1870, the Franco-Prussian war broke out, and Paul Cezanne fled with his mistress (Marie-Hortense Fiquet) to a village L'Estaque near Marseille in the hope of avoiding being called up. Towards the end of the conflict, he was caught as a draft dodger, but fortunately, as the war ended soon after, he was released. In this period, in the south of France, Paul drew an increasing number of landscapes and abandoned the dark colours which had dominated his rather sombre earlier paintings.
This period was a real turning point in his life – finding a new vigour in life and his art.
"Until the war as you know, my life was a mess. I wasted it. It was only at l'Estaque, when (1870-1871) I thought things over, that I really understood Pissarro, a painter like myself.. .He was a determined man. I was overcome by a passion for work." p 206. Joachim Gasquet's Cézanne, – a Memoir with Conversations
In this period, Paul Cezanne became one of the leading impressionists – though his difficult personality still made it hard for him to mix with many of the leading artists of the time. Cezanne was moody and prone to periods of depression – especially in the 1860s when he was struggling to gain recognition. In 1886, his great friend Emile Zola published a novel "L'Oeuvre" about a failed artist – Cezanne took this to be about himself and therefore a personal insult. He cut off ties with Zola and he became increasingly embittered. Yet, despite his personal difficulties, his artistic career continued to blossom and towards the end of his life gained increasing recognition.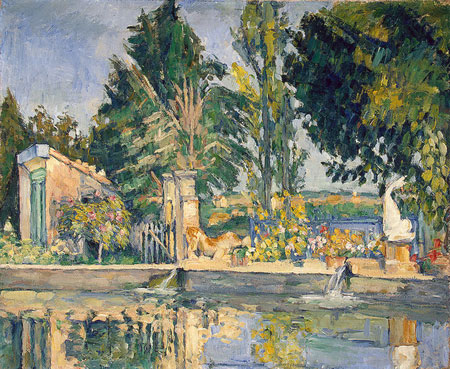 Jaz de Bouffan – 1876
Despite increasing fame and adulation from a new generation of artists, he spent the final years of his life (1878-1905) –  in relative seclusion in Provence. It was here that he developed the style of his paintings and moved beyond a classic impressionism. He used planes and blocks of colour to give a more abstracted observation of nature. It was this abstract innovation that was said to be a key element in the link between the 19th Century impressionist art and the modern art of Matisse and Picasso of the Twentieth Century. Even as he developed more abstract and unconventional painting style, he always felt nature was his great guide and influence.
"As a painter I am beginning to see more clearly how to work from Nature.. .But I still can't do justice to the intensity unfolding before my eyes." (Letter to his son 1906)
As well as landscapes, he is also famous for his many snapshots of life including Still Life with Jar, Cup, and Apples (1877). Cezanne was also an accomplished portrait artist developing a powerful 3D sense of character. His painting Seated Peasant, showed the dignity of the French working class around the turn of the century. His five paintings in the series "Card Players" are appreciated for their life-like symbolism.
He married Marie-Hortense Fiquet in 1886. They had a son, Paul in January 1872, (born out of wedlock)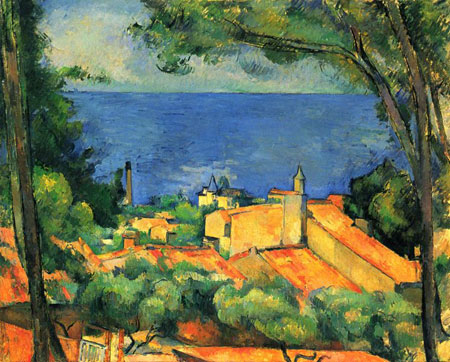 Paul Cezanne
Death of Cezanne
Cezanne suffered from diabetes during his final 15 years; his diabetes and blood sugar swings likely exacerbated his personal irritability. In October 1906, he caught a chill while working in the fields and died a day later, 22 October from pneumonia.
Influences of Cezanne
Pablo Picasso said of Cezanne "is the father of us all". Other important painters influenced by Cezanne include
Henri Matisse
Marcel Duchamp.
Georges Seurat
Fauvism
Most expensive painting of Cezanne
In April 2011, Cezanne's painting "The Card Players" sold for an estimated $275 million to the State of Qatar – making it the third most expensive painting in history.
Citation: Pettinger, Tejvan. "Biography of Paul Cezanne", Oxford, UK www.biographyonline.net, Published 12 January 2012 Last updated, 21 January 2020.
100 Great Military Leaders
Paul Cezanne at Amazon
Related Pages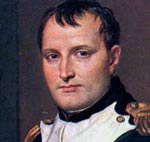 Famous French – A list of famous French men and women. Includes politicians, generals, artists, sportsmen and cultural figures, such as Napoleon, Marie Antionette, De Gaulle, Claude Monet, and Coco Chanel.

Artists – A list of the great artists, including Leonardo da Vinci, Claude Monet, Vincent Van Gogh, Pablo Picasso, Michelangelo and Rembrandt.