Brigitte Bardot (1934 – ) is an actress, singer and fashion model. She was an iconic icon of fashion during the 1950s, 60s and 70s – influencing fashion trends, such as the popularity of the bikini. Since retiring from the entertainment industry in the 1970s, she has become a committed animal rights activist. She has also created controversy for criticising immigration and Islam in France.
Short biography Brigitte Bardot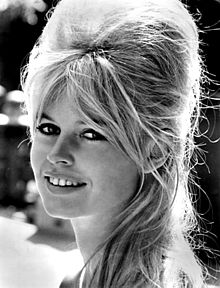 Brigitte Bardot was born 28 September 1934 in Paris to a traditional Roman Catholic family. As a youngster, she was enrolled in a ballet school, and through studying at the Conservatoire de Paris became a skilled dancer.
Aged 15, she also began her first modelling job, and a year later had appeared on the front cover of Elle. Her modelling career gave her an international profile, and in 1952, she gained her first acting job, appearing in a comedy 'Le Trou Normand.'
In 1952, she also married Roger Vadim, seven years her senior and a Russian Orthodox Christian. The marriage lasted only five years, but their relationship continued and was important for helping her acting career.
In 1956, she starred in an internationally successful film 'And God Created Woman' (1956) This established her reputation as an international film star. Other significant films include:
A Very Private Affair (1962)
Le Mepris (1963) directed Jean-Luc Godard
La Vérité (1960)
Viva Maria! (1965)
Despite her high profile in American, she never went to Hollywood and concentrated on appearing in European films.
In 1959, she remarried actor Jacque Charrier, and they had one child, a son Nicolas Jacques Charrier.
In the 1960s and 1970s, she also moved into recording popular music songs. This also included the erotic recording of "Je t'aime… moi non plus". Bardot recorded the song in the 1960s but asked that it not be published. It was later made available online in 1986, becoming one of the best-selling download tracks.
Brigitte Bardot was considered one of the great sex symbols of the 1950s and 1960s and often appeared naked or semi-naked in films. From her early films and photos, she helped to popularise the bikini – a new fashion of wearing minimal swimwear.
In 1970, Bardot was used as the model for the bust of Marianne – the French national emblem of the revolution – in a sculptor by Alain Gourdon.
In 1973, shortly before her 40th birthday, Bardot announced her retirement from the entertainment industry and no longer made films. Though shortly after in 1974, she appeared in a nude shoot in Playboy magazine for her 40th birthday.
After retiring from acting, she used her fame to promote the cause of animal rights. In 1986, she founded the Brigitte Bardot Foundation for the Welfare and Protection of Animals, she also became a committed vegetarian. She has frequently voiced her disproval of activities which involve the killing of animals.
Her fourth husband, Bernard d'Ormale is a former adviser of the National Front, a party with a strong anti-immigration and anti-Muslim stance. Bardot herself supported the National Front candidate in the 2012 elections. Bardot has been fined five times for remarks considered to 'incite racial hatred' In her 2003 book "A Scream in the Silence" she has warned of the Islamicization of France and the dangers from Muslim immigration. In particular, she has frequently criticised the Islamic ritual slaughter of sheep during the Muslim festival of Eid.
Citation: Pettinger, Tejvan. "Brigitte Bardot Biography ", Oxford, UK. www.biographyonline.net, 06/02/2014. Last updated 22 February 2018.

Brigitte Bardot collection at Amazon
 Related pages
Animal rights activists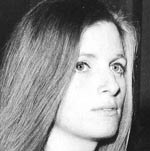 – Brigitte Bardot, Linda McCartney, Peter Singer and Jeremy Bentham.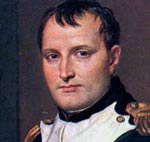 Famous French – A list of famous French men and women. Includes politicians, generals, artists, sportsmen and cultural figures, such as Napoleon, Marie Antionette, De Gaulle, Claude Monet, and Coco Chanel.
Vegetarians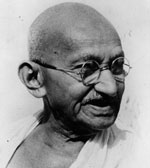 – Famous people who have adopted a vegetarian diet. Including Mahatma Gandhi, Abraham Lincoln, Rosa Parks.