In the nineteenth century, the women's suffrage movement campaigned for women to be given the right to vote in elections. Women who campaigned for the vote were often termed, suffragists. Suffragette was a term to those women who resorted to direct action and violence to raise awareness of the issue.
Initially, there was only limited support for the idea as politics and access to education were overwhelmingly dominated by men. Campaigns for women's suffrage often overlapped with other political struggles. In the US campaigns to give women the vote often overlapped (and sometimes conflicted) with campaigns for voting rights for African-Americans. The American women's suffrage movement was also often linked to Christian Temperance movements.
A pivotal moment in the women's suffrage movement is often said to have been in 1848 at the Seneca Falls Convention, which was one of the first women's rights conventions in the world. Its principal organisers were Lucretia Mott, Elizabeth Cady Stanton, and local Quaker women. The first country to grant all women the right to vote was New Zealand in 1893 – at the time a self-governing British colony.
However, major democracies, such as the US, UK and Europe, resisted the demands of the suffragists. At the turn of the Twentieth Century, suffragettes in the UK, US and other countries turned to more direct action, including chaining themselves to railings and going on hunger strikes when jailed for violent action. In the UK, Emily Pankhurst was an influential figure in more violent tactics to attain the vote. This caused a split between campaigners who wanted to stick to non-violent measures.
A key moment in the women's suffrage movement was the First World War. During the war, women were drafted into previously male-only jobs. The perceived success of women in the workplace helped to shift cultural and political attitudes and, after the first World War, several countries announced women would be given the vote. (UK, 1918 to women over 30; US 1920) Some countries, such as France had to wait until 1944. Switzerland 1971 (at Federal level). After the Second World War, the right for women to vote was enshrined in international law in the United Nations declaration of human rights. But, women's rights are still not universal. Saudi Arabia only allowed women to vote in 2015, and that was limited to municipal elections.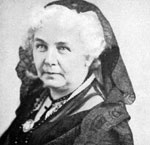 Elizabeth Cady Stanton (1815-1902) Elizabeth Stanton was a social activist and leading figure in the early women's rights movement. She was a key figure in helping create the early women's suffrage movements in the US. She was the principal author of 'Declaration of Sentiments' which was distributed at the first women's rights convention in 1848. She was president of the more radical National Woman Suffrage Association (NWSA) founded in 1869 for 21 years.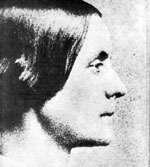 Susan B. Anthony (1820-1906) Susan Anthony campaigned against slavery and for the promotion of women's and workers rights. She began campaigning within the temperance movement, and this convinced her of the necessity for women to have the vote. She toured the US giving countless speeches on the subjects of human rights. She helped found the American Equal Rights movement (1866), which advocated equal rights for women and all races. She also founded the (NWSA) in 1869 with Elizabeth Cady Stanton.

Lucy Stone (1818 – October 18, 1893) A pioneer of the American women's suffrage movement, Stone helped to found the Seneca Falls Convention in 1848, and encouraged many others to follow in her footsteps. She spoke eloquently about the need for women's suffrage at a time when few women spoke publically. Her activism included a protest about paying tax without representation – an issue which went to the heart of the American Revolution.

Lucretia Mott (1793 – 1880) American Quaker and political activist. Mott helped to draft the Declaration of Sentiments for the inaugural Women's Rights Convention held in Seneca Falls, New York. She was a central figure in the women's suffrage and abolitionist movement of the nineteenth century.

Mary Wollstonecraft (1759-1797) Mary Wollstonecraft wrote the most significant book in the early feminist movement. Her tract "A Vindication of the Rights of Women" laid down a clear moral and practical basis for extending human and political rights to women. Mary Wollstonecraft was a true pioneer in the struggle for female suffrage.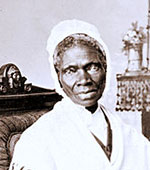 Sojourner Truth (1797–1883) An African-American abolitionist and women's rights campaigner. In 1851, she gave a famous extemporaneous speech "Ain't I a woman?" which supported equal rights for blacks and women. She was a powerful orator and could speak without notes adapting her speeches to the audience.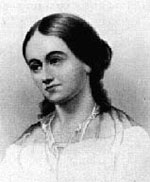 Margaret Fuller (1810 – 1850) Margaret Fuller was an American women's rights advocate, associated with the Transcendentalist movement. Her book Women in the Nineteenth Century was influential in changing perceptions about men and women and was one of the most important early feminist works. She argued for equality and women being more self-dependent and less dependent on men.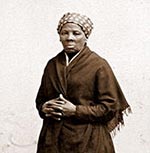 Harriet Tubman(1822 – 1913) A former slave who escaped and then returned to lead other slaves to freedom on the Underground Railroad. After the Civil War, she supported the women's suffrage movement, using her experiences as justification for equality.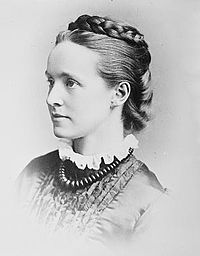 Millicent Fawcett (1846 – 1929) Millicent Garrett Fawcett was a leading suffragist and campaigner for equal rights for women. She led Britain's biggest suffrage organisation, the non-violent (NUWSS) and played a key role in gaining women the vote.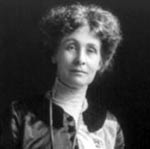 Emmeline Pankhurst (1858-1928) A British suffragette, Emily Pankhurst was one of the most high profile campaigners for women's suffrage. In the 1900-1914 period, she took part in violent protests and when arrested went on hunger strikes to protest the state of prisons. She died in 1928, three weeks before a law giving all women over 21 the right to vote.
Ida B. Wells

(1862 – 1931) African-American activist for both civil rights and women's suffrage. Wells rose to prominence for her investigative journalism on the practice of lynching in the Deep South. She was also active in the women's rights movements. She founded several leading women's rights organisation and sought to educate black women to help them get the vote. Wells outspoken views and willingness to tackle difficult issues caused her to be marginalised by some of the groups she helped to found.

Julia Ward Howe (1819 – 1910) American poet who was a supporter of the abolition of slavery and an activist for women's suffrage. She was the president of the Association of American Women, which advocated for women's education. In 1869, she became the co-president of the American Woman Suffrage Association. As well as women's suffrage she advocated pacificism and Christian Temperance. She was also well known for writing the popular Civil War song "Battle Hymn of the Republic"

Eleanor Roosevelt – Eleanor Roosevelt made a significant contribution to the field of human rights, a topic she campaigned upon throughout her life. She was made part of the UN human rights commission which helped to draft the 1948 UN declaration of human rights. This declaration included voting rights for women, making it part of international law.

Frances Willard (1839 – February 17, 1898) American temperance leader and advocate for women's suffrage. She was an influential figure serving as President of the Woman's Christian Temperance Union (WCTU) from 1879 to 1898, which relentlessly campaigned for women's suffrage and the prohibition of alcohol.

Kate Sheppard (1848 – 1934) Sheppard was the most prominent female suffrage leader in New Zealand. She headed the Women's Christian Temperance Movement and ran "The White Ribbon" – the countries first women's paper. She organised petitions and wrote to prominent leaders in society. Her campaign was very successful and in 1893, New Zealand became the first country to give women a universal franchise.

Louise Weiss (1893-1983) French suffragist. Weiss campaigned for French women to be given the vote. In 1935, she unsuccessfully sued the French Conseil d'État. for the "inability of women to vote." French women were finally given the vote in 1944.

Eva Peron (1919 – 1952) High profile wife of Argentinian President Juan Peron, Eva played a crucial role in pushing for women to be given the vote in Argentina. She personally led the push for the ratification of the 1946 women's suffrage bill, which took 12 months to be ratified.

Adella Hunt Logan (1863 – December 12, 1915) African-American writer, educator, administrator and suffragist. She wrote articles and campaigned for all women, including women of Afro-American race to be given the vote.

Emily Davison (1872 – 1913) English suffragette who campaigned militantly to gain women the vote. She was arrested and sent to prison on seven occasions and also went on hunger strike. She died in 1913 after walking onto the racecourse at Epsom in the Derby and was knocked down by the king's horse.
Citation: Pettinger, Tejvan. "Women who fought for the vote", Oxford, UK. www.biographyonline.net Published 22 July 2019. Last updated 23 July 2019.
Related pages

Women who changed the world – Famous women who changed the world. Features female Prime Ministers, scientists, cultural figures, authors and royalty. Includes; Cleopatra, Princess Diana, Marie Curie, Queen Victoria, and Joan of Arc.
People who fought for human/civil rights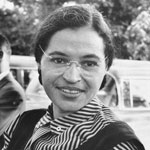 – People who campaigned for equality, civil rights and civil justice. Includes Abraham Lincoln, Harriet Tubman, Martin Luther King and Rosa Parks.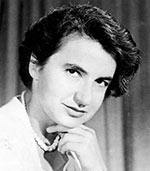 Female Scientists – A list of female scientists who have made important contributions to the field of science. Including Rosalind Franklin, Marie Curie, Barbara McClintock and Dorothy Hodgkin.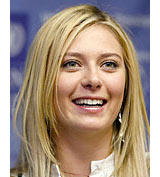 Female athletes – Over 50 famous female athletes who have made contributions to tennis, football, cycling, athletics, gymnastics, golf and swimming.