A list of famous Spanish people from the age of the Conquidistors to modern Spanish sports starts. Includes Hernando Cortes, Queen Isabella I, Pablo Picasso, Pablo Cassals, Rafael Nadal and Penelope Cruz.

Francisco Pizarro (1471 – 1541) Spanish Conquistador who claimed Inca lands for Spain. He conquered the Inca Empire with a force of fewer than 200 men.

Hernando Cortes (1485 – 1547) Born in Medellin, Spain, Cortes was an adventurer and conquistador who conquered the Aztec lands of modern-day Mexico and brought them under Spanish rule.

Queen Isabella I of Castile (1451 – 1504) Isabella was an effective and influential monarch who, with her husband Ferdinand, united Spain and made it a leading power in Europe. She financed the journey of Christopher Columbus and also set up the Spanish Inquisition.

Kind Ferdinand II (1452 – 1516) King of Aragon from 1479 to 1516, with his wife Isabell I, they united the provinces of Spain, creating a unified Royal Family. Ferdinand the Catholic promoted Spanish expansion in the Americas.

St Teresa of Avila (1515–1582) Spanish mystic, poet and Carmelite reformer. St Teresa of Avila lived through the Spanish inquisition but avoided being placed on trial despite her mystical revelations. She helped to reform the tradition of Catholicism and steer the religion away from fanaticism.

Miguel de Cervantes (1547  – 1616) Born Alcalá de Henares, Spain. De Cervantes was a writer who is considered to be the greatest writer in the Spanish language. His novel Don Quixote has been translated into 140 languages – the 2nd most translated book in the world after the Bible.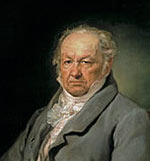 Francisco José de Goya (1746–1828) Spanish romantic painter. Goya combined the classical style of the Old Masters with a new realism, ambiguity and imagination. Notable works include The Disasters Of War, The Nude Maja, and The Clothed Maja.

Antoni Gaudí (1852-1926) Born in Reus, Catalonia, Gaudi was an innovative and famous architect who inspired the Catalan modernist movement. Gauid created highly individual buildings in a neo-gothic style.

Pablo Casals (1876 –  1973) Born in El Vendrell, Catalonia. Casals was a pre-eminent cellist, composer, and conductor. He is regarded as one of greatest cellists of all time and remembered for his signature recordings of the Bach Cello Suites between 1936 to 1939.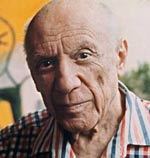 Pablo Picasso (1881–1973) Spanish, modern cubist painter. Notable works include: Birds of Peace, Guernica (1937) and The Weeping Woman (1937) Picasso was one of the most iconic modern artists, also noted for his views on peace, socialism and international friendship.

Franciso Franco (1892 – 1975) Born Ferrol, Galicia, Franco was a Spanish general and politician. In 1936 led a coup against the democratically elected Republic defeating them in a civil war. He then ruled as Head of State and dictator from 1939 to his death in 1975.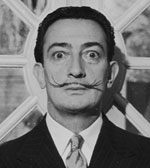 Salvador Dali (1904–1989) Born in Figueres, Catalonia, Dali was a Spanish surrealist painter, who was an imaginative and innovative artist. His works stretched across many genres, such as surrealism, cubism and dadaism. Notable works include The Persistence of Memory (1931).

Seve Ballesteros (1957 – 2011 ) Ballesteros was one of the greatest European golfers of all time. He won 90 international tournaments and five majors.

Miguel Indurain (1964 – ) Born Villava, Spain, Indurain was a professional cyclist who won the Tour de France a record five consecutive times – dominating the sport from 1991 to 1995. He also set a world hour record mark of 53km in 1994. Quiet and unassuming off the bike.

Penelope Cruz (1974 – ) Born in Alcobendas, Spain. Cruz is an actress and model. Won Academy Award for best-supporting actress in 2008. She has modelled for Mango, Ralph Lauren, Chanel and L'Oréal.

Enrique Iglesias (1975 – )  Born in Madrid, Iglesias is a Spanish singer, songwriter, actor and record producer who is widely regarded as the King of Latin Pop.

Fernando Alonso (1982 – ) Born Oviedo, Asturias, Spain, Alonso is a Spanish racing driver and former Formula One racing driver. He is a two-time Formula One World Champion with a career total 32 wins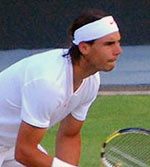 Rafael Nadal (1986 – ) Born Manacor, Balearic Islands, Spain. Nadal has won 18 Grand Slam single titles and Olympic gold in 2008. With 18 Grand Slam titles, it is the second highest total in tennis history.
Famous people who live in Spain

Lionel Messi (1987 – ) Argentinian born Messi, holds both an Argentinian and Spanish passport. He has played for Barcelona FC since the age of 13 and is considered one of the greatest football players of all time.
Citation: Pettinger, Tejvan. "Famous Spanish people", Oxford,  UK. www.biographyonline.net Published 24 June 2019.
Related pages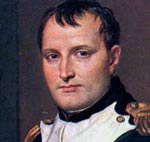 Famous French – A list of famous French men and women. Includes politicians, generals, artists, sportsmen and cultural figures, such as Napoleon, Marie Antionette, De Gaulle, Claude Monet, and Coco Chanel.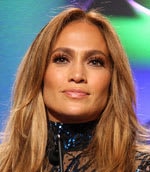 Famous Hispanics – A list of famous people of Spanish-speaking origin. Includes Shakira, Jennifer Lopez, Simon Bolivar, Selena and Jorge Ramos.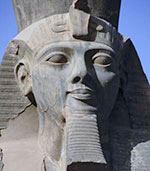 Famous historical figures (throughout history) A list of the most famous figures throughout history. Includes, Buddha, Jesus Christ, Muhammad, Julius Caesar, Albert Einstein and Constantine the Great.