A list of famous environmentalists including conservationists, writers, political activists and those who have taken a lead in promoting a more caring approach to the environment.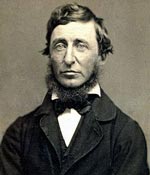 Henry David Thoreau (1817 – 1862) – American poet, writer and leading member of the Transcendentalist movement. Thoreau's "Walden" (1854) was a unique account of living close to nature and the beauty of the natural wilderness.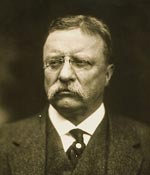 Theodore Roosevelt (1858 – 1919) President (1901-09) Roosevelt was a leading political figure of the Progressive Era – fighting corruption and the power of monopoly trusts. As President, he created the first American Natural Parks which helped to preserve America's natural wild spaces.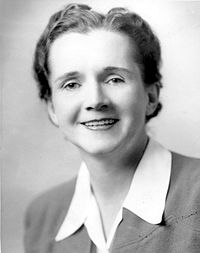 Rachel Carson (1907 – 1964) American conservationist. Rachel Carson was a pioneering environmentalist. Her work, Silent Spring (1962) highlighted the dangers of unregulated pesticide use and other chemical toxins. It played an important role in advancing the global environmental movement.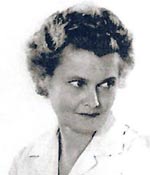 Joy Adamson (1910-1980) (Austria-Hungary, now the Czech Republic) Author of book 'Born Free' which was made into a hit film about raising a lion cub. She used her profile to support projects for wildlife and conservation projects.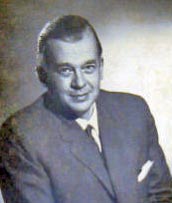 E.F. Schumacher (1911 – 1977) British economist. His work 'Small is Beautiful' a study of economics as if people mattered (1973) was influential in rethinking attitudes to economics and society. Schumacher was critical of materialist scientism and advocated giving greater importance to environment and decentralisation.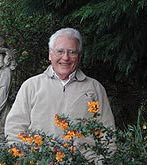 James Lovelock (1911 – 1977) English environmentalist. Lovelock is an independent scientist who proposed the Gaia theory that the world, humans and the environment are all interconnected. He made frequent warnings about the dangers of damaging the environment.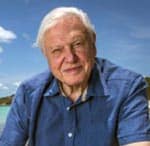 David Attenborough (1926 – ) Attenborough is a TV producer, presenter and advocate for environmental causes. He rose to global prominence through wildlife documentaries – which increasingly have highlighted the challenges faced by the world's ecosystem.

Swami Sundaranand (1926 – ) Indian yoga teacher who has also campaigned for improved care for the environment – especially in his native Himalayas.

Jane Goodall (1934- ) British Conservationist who has helped to conserve Chimpanzees in the wild. She is also a spokesperson for conservation and animal welfare.
Wangari Maathai (1940–2011 ) Kenyan-born environmentalist, pro-democracy activist and women's rights campaigner. She was awarded the Nobel Peace Prize for efforts to prevent conflict through protection of scarce resources.

Ken Saro-Wiwa (1941 – ) Saro-Wiwa was a member of the Ogoni people, an ethnic minority in Nigeria. He campaigned against the environmental degradation of his local region, caused in part by the operations of Shell oil company and lax environmental standards of the government. He was executed after a special military tribunal.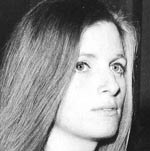 Linda McCartney (1941-1998) An American musician and photographer. Linda became vegetarian in the 1970s and formed her own company selling vegetarian foods. She has promoted the ethical treatment of animals through supporting organisations like PETA.
Anita Roddick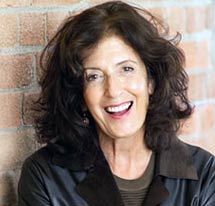 (1942 – 2007) Roddick was a British entrepreneur who founded the Body Shop, a cosmetic firm, with strong ethical principles. Roddick showed entrepreneurs could succeed in business and maintain an ethical profile.

Prince Charles (1948 – ) Heir to the British throne. Married to Princess Diana. Charles has been an advocate for environmental projects, such as encouraging organic farming.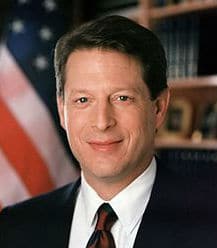 Al Gore  (1948 – ) US Vice-President from 1993 to 2001. Gore became an active environmentalist – highlighting the issue of global warming with his film 'An Inconvenient Truth." (2006) Gore was awarded the Nobel Peace Prize (jointly with Intergovernmental Prize on Climate Change in 2007.)

Vandana Shiva (1952) is an Indian environmental activist. She is prominent in the alter-globalization movement which seeks to promote global co-operation and interaction but also promoted local alternatives to economic globalisation – with a focus on environmentally sustainable practices.

Alexandria Ocasio-Cortez (1989 – ) A Democratic activist, Ocasio-Cortez was elected to the House of Representatives in 2019. She has become a leading political figure promoting radical environmental legislation termed the "Green New Deal." The aim of the Green New Deal is target climate change without increasing inequality.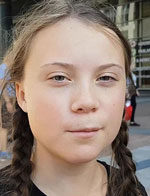 Greta Thunberg (2003 – ) Swedish schoolgirl who has become a global leader for environmental issues and leading protests against global warming. In Sweden, Thurnberg began a school-strike outside Parliament to mobilise support for direct action on global warming. This national strike spread to other countries and she has become a global ambassador for the environmental movement.

Melati and Isabel Wijsen (2001 + 2003) In 2013, Aged 10 and 12, the two sisters were aware of the extent of plastic pollution in the seas around Bali. They formed a NGO called 'Bye Bye Plastic' to actively promote the collection of plastic waste and discouraging its use. They speak at schools, conferences and to politicians.  Their youth-focused pressure group has become a global mission.

Extinction rebellion
. In 2018, two activists, Roger Hallam and Gail Bradbrook, formed a new action group dedicated to taking direct action to highlight issues around the environmental crisis. They take part in non-violent protest which aims to gain maximum media exposure for what they say is the existential environmental crisis threatening earth.
Citation: Pettinger, Tejvan. "Famous Environmental Activisits", Oxford, UK. www.biographyonline.net Last updated 5 March 2020. Originally published 4 April 2018
Related
Animal rights activists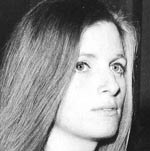 – Brigitte Bardot, Linda McCartney, Peter Singer and Jeremy Bentham.
Vegetarians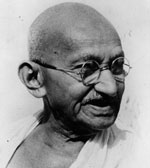 – Famous people who have adopted a vegetarian diet. Including Mahatma Gandhi, Abraham Lincoln, Rosa Parks.

Ideas that changed the world – Scientific, political, religious and technological ideas that transformed the world. Including democracy, feminism, human rights and relativity.