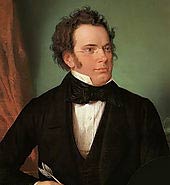 Franz Peter Schubert (1797 – 1828) was an Austrian composer of the late classical period. Despite his frequent poverty, he was remarkably prolific in his short-life span of 31 years. His wide-ranging oeuvre comprises over 600 lieders (songs), nine symphonies (including the famous "Unfinished Symphony"), liturgical music, operas, and a large body of chamber and solo piano music – and the famous melody for "Ave Maria". He is particularly noted for his original melodic and harmonic writing, which is a feature of the Romantic period.
Early life
Schubert was born into a musical family on 31 January 1797 in Himmelpfortgrund, Austria, From an early age, he displayed a gifted talent for music. He was taught by his father and brother to play the violin and piano, but he soon surpassed them and calmly mentioned he no longer needed their training. Like many great composers, he had an innate gift to understand the musical world.
He was also an excellent singer and, due to his gifted singing voice, he was given a scholarship for the Stadtkonvikt Imperial Court chapel choir. At the Imperial Court, he met the composer Antonio Salieri who quickly described Schubert as a musical genius. Here he also heard the music of Mozart, Beethoven and Haydn. In 1812 his voice broke and he had to leave the choir but he continued to be taught in music composition by Salieri. Already by this age, he was writing instrumental pieces such as "Salve Regina" and a "Kyrie".
At the age of 17, to avoid conscription into the army, he gained employment as a schoolteacher working as an assistant at his father's school in Vienna. However, his real passion was music and he began composing some memorable pieces for the piano and also two symphonies. In 1814, he composed his "First Mass No. 1 in F", which is considered by critics to be one of the greatest mass ever composed. In 1814, he also met a young female singer Therese Grob, he fell in love and wished to marry her, but due to marriage-consent law of 1815, he failed to prove his had sufficient means to support a family. Schubert never married or had children. Schubert was described by friends as very short – 5 foot, stocky and he wore glasses.
By 1818 he began to have his first public performances of his works in Vienna. Immersed in his creative world of music composition, teaching became tiresome and he left to pursue music full time. Schubert was an innovative composer he composed string quartet and music for the play the Magic Harp, which were well received. His songs and dances were particularly popular and he began gaining a small income from offering his new music to subscribers. For a time Schubert was part of a social group who met at friends of wealthy homeowners to appreciate music and conversation. These were known as Schubertiads. In 1820, this circle of friends was affected by the actions of the Austrian police who arrested Schubert and four others for suspicion of revolutionary activity. One of this circle, Johann Senn was sentenced to one year in prison, Schubert was released with a formal warning.
In 1821, Schubert received a commission to compose two operas for performance at Viennese theatres. Unfortunately, these were both a commercial and critical failure – a rare area of musical failure for Schubert. But, it hurt his confidence at a time, when he was beginning to gain greater recognition.
"With a heart filled with endless love for those who scorned me, I wandered far away. For many and many a year I sang songs. Whenever I tried to sing of love, it turned to pain. And again, when I tried to sing of pain, it turned to love."
― Franz Schubert
1822 he became severely ill with syphilis and this made it difficult to maintain a steady income and he entered a period of extreme poverty, relying on infrequent help from his friends. His poor health and financial difficulties also lead to falling out with some of his friends but despite all setbacks, he continued to compose music; but eventually, he had to return to teaching to supplement his income.
Religious views and Ave Maria
Schubert's father was a devout Catholic and Franz was raised as a Catholic – attending mass and also writing music for Catholic mass. His later devotion to orthodox Catholocism was debated. Some point to the way Schubert deliberately left out a crucial part of Catholic orthodoxy "and in one holy catholic and apostolic church") in all of his masses. But, he also wrote about the value of faith. "
"It is with faith that man first enters the world. It comes long before reason and knowledge, for to understand something one must first believe something … reason is nothing other than analyzed faith." – Schubert
He also wrote quite a few memorable religious works and in 1825, he wrote his greatest and most famous religious work "Ellens dritter Gesang" (Ave Maria). His composition involved a simple piano melody, with an accompanying singing part based on lyrics seven songs from Walter Scott's The Lady of the Lake. Over time, other composers have adapted the words of Schubert's original using different lyrics – most often the Latin mass of 'Ave Maria', but keeping the same haunting melody and piano part. Countless artists have sung his composition under the title "Ave Maria." (Latin for "Hail Mary") He said at that particular time of writing this song, he felt overwhelmed with devotion to the Blessed Virgin Mary – a devotion which came from the depths of his heart. He said that he wrote religious music, only when he felt sincere devotion and not just to order.
"I never force myself to be devout except when I feel so inspired, and never compose hymns of prayers unless I feel within me real and true devotion." – Schubert.
Schubert and Beethoven
Schubert revered the great Beethoven who was reaching the height of his fame when Schubert was a young man. Schubert once met Beethoven briefly in the street but Schubert was too shy to introduce himself. However, Beethoven was full of admiration for the works of Schubert saying  "he posses the divine fire." When Beethoven was on his death bed in 1827, Schubert went to pay his respects. After Schubert was pointed out Beethoven said "Schubert has my soul." Schubert was deeply affected by the death of Beethoven – his great musical hero – and he may have contributed to Schubert's final flurry of inspired music.
By 1828 Schubert was gaining increased recognition from the Viennese but his health was also failing. On 26 March 1828, he had his first public concert which was considered a success but also proved to be his last. His health continued to worsen until he passed away on 19 November 1828, aged only 31 years. The official cause was typhoid fever, but it may have been other causes such as syphilis or mercury poisoning. (then used as a treatment for syphilis)
On his tombstone read
"Here music has buried a treasure, but even fairer hopes."
Music of Schubert
Schubert wrote 615 songs. They express a range of emotions, often combining moments from cheery optimism to undercurrents of death and grief.
"My compositions spring from my sorrows. Those that give the world the greatest delight were born of my deepest griefs." ― Franz Schubert
Schubert was both a prolific and wide-ranging composer and he had he offered music from a wide range of traditions but added his own beautiful melodies and lyrics. Although he admired the music of Beethoven, Schubert had a very distinct and creative approach to his music he is seen as a bridge between the classical era and the new development of romanticism. Schubert was also a lover of poetry and he often used great poets as a basis for his music, for example, Goethe and Shakespeare. Franz Liszt who did much to popularise Schubert's music said of him "the most poetic musician who ever lived."
The output of Schubert included nearly 1,500 individual compositions, which included 615 songs, nine symphonies, 22 works for string quartet, 36 works for solo piano, 45 sacred works, 18 works for the stage, and over 200 other miscellaneous instrumental and vocal works. His works also display a great variation and effort to experiment and push the boundaries of music. On the surface, Schubert was the master lyricist who created beautiful melodies. But, critics state Schubert's music was of great depth and clarity of form and composition.
Interest in Schubert's work increased dramatically in the decades following his death. Composers like Franz Liszt, Robert Schumann and Felix Mendelssohn discovered, collected, and championed his works in the 19th century, as did musicologist Sir George Grove. Franz Schubert is now widely considered to be one of the greatest composers in the Western tradition.
Citation: Pettinger, Tejvan. "Biography of Franz Schubert", Oxford, UK. www.biographyonline.net. Published 15 March 2020.
Quotes on Schubert
"His character was a mixture of tenderness and coarseness, sensuality and candour, sociability and melancholy."
— Johann Mayrhofer; quoted in Westrup, Schubert Music (1969)
"In his larger forms, Schubert is a wanderer. He likes to move at the edge of the precipice, and does so with the assurance of a sleepwalker. To wander is the Romantic condition; one yields to it enraptured, or is driven and plagued by the terror of finding no escape. More often than not, happiness is but the surface of despair."
— Alfred Brendel, 'Schubert's Last Sonatas', in: Music Sounded Out (1990)
"A rare genius whose innocent yearning for affection was expressed in music as pure as spring water"
— Valerie Grove, Laurie Lee: The Well-loved Stranger (1999)
Related pages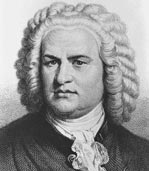 Famous Composers – A list of famous and influential composers throughout history, including the greatest composers, such as Bach, Mozart, and Beethoven.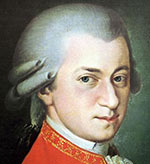 Famous Austrians. Famous Austrians, including Marie Antoinette, Sigmund Freud and musicians, such as Mozart, Franz Liszt, Schubert. Also Austrian political figures.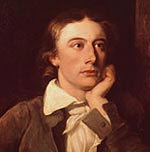 People of the Romantic Era (1790s to 1850s) Romantic poets (Blake, Keats, Coleridge, Wordsworth and Shelley) and Romantic artists, composers and writers.