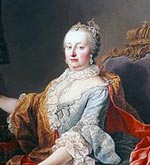 Maria Theresa (1740–1780) The only female ruler of the Habsburg Empire. Maria Theresa succeeded to the throne after the death of her father Charles VI. With great strength of will, Maria held together the disparate empire and instituted military, financial and education reforms which strengthened the international position of the Habsburg Empire.
Marie Antoinette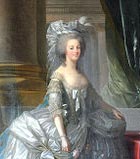 (1755 – 1793) Born in Vienna Austria, she had an arranged marriage to the King of France (King Louis XVI) to help secure peace between the two countries. The marriage was not a great success, with Marie Antoinette often held up as a symbol of Royal decadence and profligacy, which was a factor in the French revolution. The negative portrayal was heightened by her Austrian origins. Whether fair or not, she was executed in 1793 for treason and holding principles in opposition to the French revolution.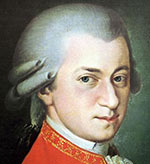 Mozart (1756 – 1791) (Austria)  Born in Salzburg, and spending much of his life in Vienna, Mozart was one of the greatest classical composers of all time. A child prodigy, Mozart began composing at the age of six, and by the time he died, aged just 35, he had completed a remarkable array of symphonies, opera, chamber music and more.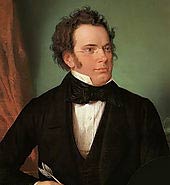 Franz Schubert (1797 – 1828) Born in Vienna, Schubert was one of the great composers of the late classical and romantic period. He composed symphonies, sacred choral work, operas and a large body of piano music.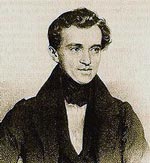 Johann Strauss, Sr., composer (1804 –  1849) Austrian composer. He was famous for his waltzes and marches. His most famous work was the Radetsky March. The work became an unofficial anthem of Austria and was used to celebrate Austrian military victories.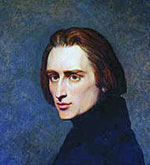 Franz Liszt (1811 – 1886) Hungarian born composer and virtuoso pianist. Liszt was a prominent member of the "New German School" of musicians. Significant compositions include: Piano Sonata in B minor (1853), "Liebesträume No. 3". He also transcribed for the piano great works by other composers, such as Schubert. Also developed new musical ideas, such as the symphonic poem.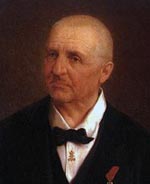 Anton Bruckner  (1824-1896) Austrian composer who was known for his symphonies, motets and masses. His music was considered innovative and help to develop the Austrian-German Romantic tradition of rich harmonies and unexpected dissonance. Whilst his music was radical, personally he was modest and humble about his contribution to music.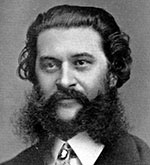 Johann Strauss Jr. (1825 – 1899) Austrian composer of popular light music. He wrote over 500 waltzes, polkas, quadrilles. Famous works include Blue Danube Waltz, Egyptian March, Persian March and Roses from the South Waltz.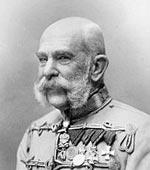 Francis Joseph I (1830–1916) Emperor of Austria and King of Hungary, from 1848 to 1916.  Joseph was one of the longest-serving kings of Europe. He was wedded to preserving the traditions of the monarchy and Catholic Church. Under his conservative rule, his Empire began to splinter under the forces of emerging nationalism. It was Joseph who signed Austria-Hungary's declaration of war, setting in train the start of the First World War.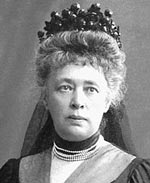 Bertha von Suttner (1843 –  1914) Czech-Austrian author and Nobel Peace Prize winner (1905). Suttner author, Nobel prize winner. She wrote an influential pacifist novel Die Waffen Nieder! ("Lay Down Your Arms!") She founded the German Peace Society and was an influential figure in the Pre-war movement to lay down arms and avoid war.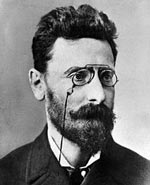 Joseph Pulitzer (1847 –  1911) Austro-Hungarian publisher. Pulitzer moved to the US in 1863 and became an influential newspaper owner and journalist. He revived the flagging fortunes of the New York Journal and left a legacy the Pulitzer Prize for outstanding journalism.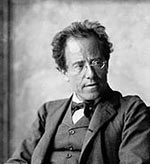 Gustav Mahler (1860 – 1911) (Austrian Empire / now the Czech Republic) Mahler was a composer of the late Romantic period. His symphonies (No. 5, No. 2 and No.1) have become some of the best known in the classical repertoire.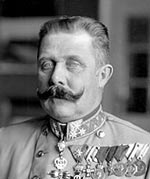 Archduke Franz Ferdinand (1863 – 28 June 1914) Ferdinand was the heir to the Austro-Hungarian throne. Despite relatively liberal and conciliatory approach to Serbian nationalism, Ferdinand was assassinated by a 'Young Bosnia' activist Gavrilo Princip. This assassination led to Austria-Hungary declaring war on Serbia and the escalation to the European wide First World War.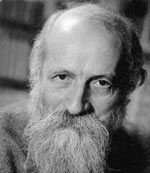 Martin Buber (1878-1965) Austrian born philosopher. Buber wrote on the philosophy of dialogue – a form of existentialism. A major work on this theme was I and Thou. His family were Jewish, and after Hitler's rise to power, he resigned from the University of Frankfurt. He left Germany in 1938 for Palestine. He advocated a two-state solution in the new Isreal and hoped that Jews and Arabs could live in harmony.

Adolf Hitler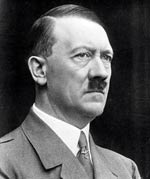 (1889 – 1945) Dictator of Nazi Germany. Ordered invasion of Poland, Western Europe, North Africa and the Soviet Union.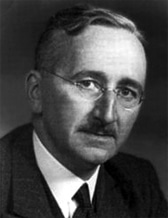 Friedrich Hayek, (1899 – 23 March 1992) Economics noted for economic liberalism. The Road to Serfdom  Nobel Prize economics 1974 (became a British citizen in 1938)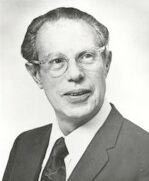 Robert Adler (1913-2007) Austrian born inventor. Adler held numerous patents, including early versions of the remote control. He escaped Austria in 1939 and took refuge in the US, where he began working at Zenith Electronics.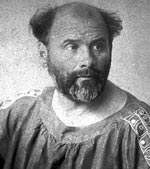 Gustav Klimt (1862 – 1918) Austrian symbolist painter, he was a leading figure in the new artistic movement of the Vienna Secession. Klimt's work focused on the female body and was often criticised for his unorthodox 'eroticism'. His work 'the Kiss' is one of the most famous works of the Twentieth Century and a high point of his "Golden Period" where he portrayed works in gold.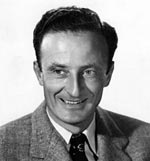 Fred Zinnemann (1907-1997) Austrian born American film producer. Zinnemaan received 65 Oscar nominations, winning 27, including 4 best picture. He mixed actors with civilians to give added realism. Some of his most famous films include High Noon (1952),  A Man For All Seasons (1966), The Day of the Jackal (1973).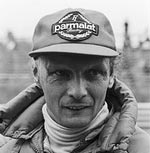 Niki Lauda (1949-) Austrian F1 driver. Lauda was F1 World Champion three times, in 1975, 1977 and 1984. Lauda was champion for both Ferrari and McLaren. Since retirement, he has set up his own airline company.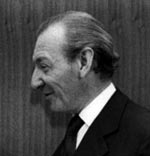 Kurt Waldheim (1918 – 2007), Austrian diplomat and politician, Waldheim was UN Secretary-General 1972–1982, and President of Austria 1986–1992. He served in the German Wehrmacht during World War Two.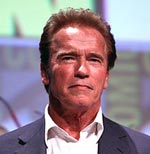 Arnold Schwarzenegger (1947- ) Austrian-American actor. Schwarzenegger was a professional body-builder winning Mr Universe and Mr Olympus titles. He went on to be a movie star in films such as The Terminator and Conan the Barbarian. He has also been a former Republican governor of California, USA.
Citation: Pettinger, Tejvan. "Famous Austrians", Oxford, www.biographyonline.net – Published: 24th December 2016. Last updated 28 Feb 2018.
Austrian history
Austrian history at Amazon
Related pages
Famous Germans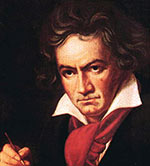 A list of famous Germans. Includes; Beethoven, Bach, Konrad Adenauer, Martin Luther, Sophie Scholl and Angela Merkel.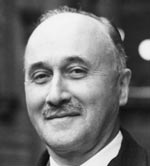 Famous Europeans – A list of famous and influential European. In particular, a focus on the European who helped set up the EEC/ European Union, such as Jean Monnet, Charles de Gaulle and Willy Brandt.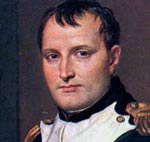 Famous French – A list of famous French men and women. Includes politicians, generals, artists, sportsmen and cultural figures, such as Napoleon, Marie Antionette, De Gaulle, Claude Monet, and Coco Chanel.